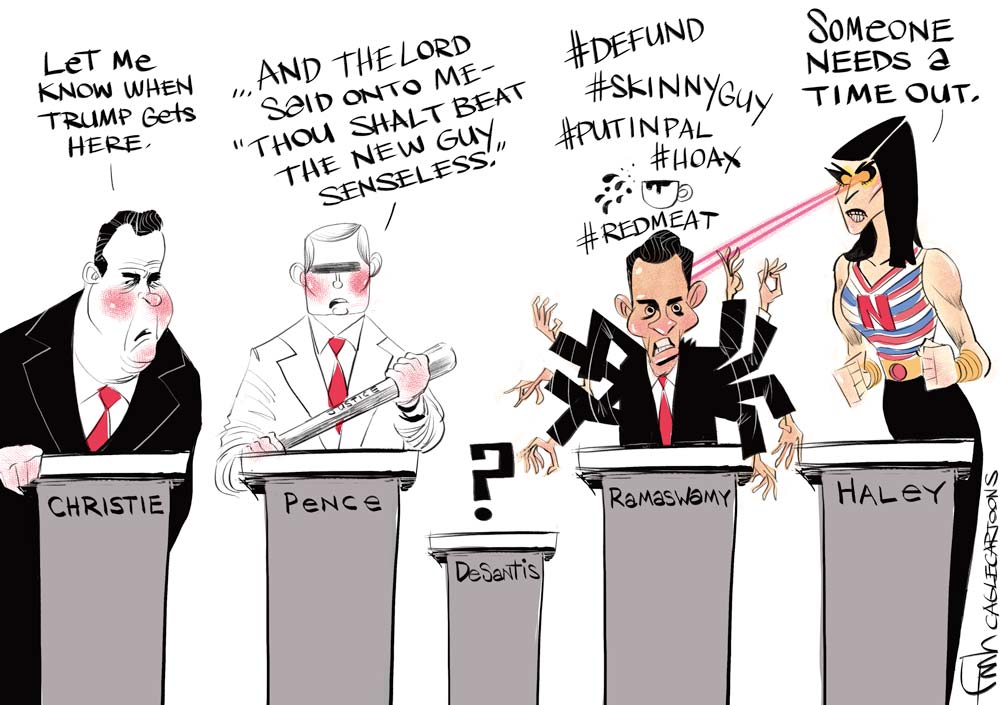 To include your event in the Briefing and Live Calendar, please fill out this form.
Weather: Mostly cloudy. A chance of showers and thunderstorms in the morning, then showers and thunderstorms in the afternoon. Highs in the mid 90s. Southeast winds 5 to 10 mph. Chance of rain 90 percent. Heat index values up to 111. Tuesday Night: Tropical storm conditions possible. Showers and thunderstorms. Lows in the mid 70s. Southeast winds 10 to 15 mph with gusts up to 20 mph, increasing to 20 to 25 mph with gusts up to 35 mph after midnight. Chance of rain 90 percent. Check tropical cyclone activity here, and even more details here. See the daily weather briefing from the National Weather Service in Jacksonville here.




Today at a Glance:
In Court: Docket sounding–the last step before trial–is scheduled in the case of Gabriella Alo, 18, who is accused of aggravated battery with bodily harm, child abuse, leaving the scene of a crash with injury, tampering with a witness and contributing to the delinquency of a minor in a January confrontation in Flagler Beach. Docket sounding is before Circuit Judge Terence Perkins at the Flagler County courthouse, at 1:30 p.m., placing Alo on the trial docket next month. See:
The Palm Coast City Council holds a special budget workshop to go over its final proposed budget for the 2023-24 fiscal year, 9 a.m. at City Hall. See the full agenda here.
A celebration of the life of the late Charlie Ericksen, the former Flagler County Commissioner, is scheduled for 10 a.m. in board chambers at the Government Services Building, 1769 East Moody Boulevard, Bunnell. Ericksen served two terms as County Commissioner until 2020. He died on July 31. See: "Two-Term Flagler County Commissioner Charlie Ericksen, a Stalwart of Civility and Grit, Dies at 80."
This event has been postponed in light of Hurricane Idalia. Bunnell Elementary Segregation Crisis/School-Community Forum, 6 p.m. at the G.W. Carver Center at 201 E. Drain Street, Bunnell. Interim Superintendent LaShakia Moore is hosting the forum to discuss the fallout from the segregation assembly at Bunnell Elementary earlier this month. The district did not mention the issue in its announcement of the forum, describing it as inviting "everyone in the community to join her for a sit-down discussion on the power of school and community connections. […] This will be an opportunity to have an open dialogue with Flagler Schools administrators, local officials, community-based organizations, families, stakeholders, and students. Bring your questions, concerns, and ideas on building better connections within our Flagler Schools community."
Be Aware in Bunnell: Engineered Spray Solutions LLC, (ESS) will be cleaning and rehabilitating sanitary sewer manholes in your area. Every effort will be made to complete this work with minimum impact to the resident and traffic flow through the work area. ESS is scheduled to begin cleaning and rehabilitation activities on 8/28/23 and is anticipated to be completed by 9/1/23.    Activities will occur between the hours of 7:00am and 5:00pm. Anticipated Schedule:
8/29/2023       MH D8-16   South Stone Street / W. Court Ave
8/29/2023       MH D9-60   Elm Ave /S Forsyth Ln
8/30/2023       MH A1-39   410 S Anderson St
8/30/2023       MH 61          Palm Dr b/w 1st & 2nd Ct
8/31/2023       MH 65          Palm Dr b/w 2nd and 3rd CT
8/31/2023       MH 62          Palm Dr b/w 3rd & 4th CT
9/01/2023       MH 64          behind 31 Palm Dr
9/01/2023       MH 63          behind 33 Pelican Dr
If lane closures are necessary during this work, please drive slowly and observe construction/traffic signs and flaggers. PLEASE DO NOT PARK VEHICLES ON TOP OF MANHOLE COVERS. Please remove any personal items within the road/street right-of-way work area. Please note that any damages we cause to your property will be returned to equal condition (sod, sprinklers, pavers, etc.) Your tolerance and support are greatly appreciated to achieve our goal of improving your neighborhood and manhole integrity. Should you have any questions or concerns, feel free to contact the City of Bunnell, Infrastructure Department at (386) 437-7500.
In Coming Days:
September 16: Flagler OARS' 3rd Annual Recovery Festival at Veterans Park in Flagler Beach, from 3 to 9 p.m., with live bands, food trucks, exhibitors, hosted by Open Arms Recovery Services. Vendor booth space and sponsorships available. Click here or contact [email protected].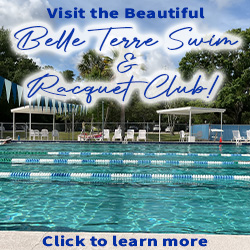 Keep in Mind: The Belle Terre Swim & Racquet Club is open, welcoming and taking new memberships, and if you enroll before Sept. 1, you'll beat the price increase kicking in then. Experience the many amenities including a lap pool, wading pool, tennis/pickleball courts, sauna, and a modern wellness center–all for less than what you'd pay just for a fitness center at your typical commercial gym. Friendly staff is available to answer any questions you may have about becoming a member. Belle Terre Swim and Racquet Club is the sort of place where you can connect with fellow community members and experience the welcoming atmosphere that sets BTSRC apart. If you have any questions, feel free to call at 386-446-6717. If you would like to learn more about our club and membership options please visit online.
Now this:
View this profile on Instagram

The Live Calendar is a compendium of local and regional political, civic and cultural events. You can input your own calendar events directly onto the site as you wish them to appear (pending approval of course). To include your event in the Live Calendar, please fill out this form.
For the full calendar, go here.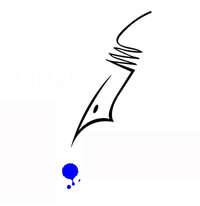 There appears to have been an astonishing innocence about what happened that day. In another part of the country the judge in a trial as sensitive as the MeDuffie trial might not have allowed the case to go to the jury on a clear Saturday morning, but the judge in Tampa did. In another part of the country the jury in such a case might not have brought in its verdicts, complete acquittal for all four defendants, in just two hours and forty five minutes, which came down to something less than forty-two minutes per defendant, but the jury in Tampa did, in many ways predictably, for among the citizens of South Florida the urge to conciliate one another remained remarkably undeveloped. The president of the Orange Bowl Committee, which pretty much represents the established order in Miami, thought as recently as 1985, and said so, for attribution, that it was "not offensive" for the committee to entertain the participating college teams at the Indian Creek Country Club, which admitted no blacks or Jews as members but did allow them to visit the club as guests at private parties. "At the hospital where I work, the black doctors are intellectually fine and wonderful people, but they aren't able to handle the cosmopolitan aspects of circulating in society,» a Miami surgeon said a few weeks later, also for attribution, to the Herald reporter who had asked him about restrictive policies at another local institution, the Bath Club, on Collins Avenue in Miami Beach.
–From Joan Didion's Miami (1987).