To include your event in the Briefing and Live Calendar, please fill out this form.
Weather: Partly cloudy. A slight chance of showers and thunderstorms this morning, then showers likely with a chance of thunderstorms this afternoon. Highs in the lower 90s. South winds 5 to 10 mph. Chance of rain 70 percent. Heat index values up to 106. Tonight: Mostly cloudy with a chance of showers and thunderstorms in the evening, then partly cloudy after midnight. Lows in the mid 70s. South winds 5 to 10 mph. Chance of rain 50 percent. Check tropical cyclone activity here. See the daily weather briefing from the National Weather Service in Jacksonville here.




Today at a Glance:
Waterfront Park Ribbon Cutting: The City of Palm Coast hosts a ribbon cutting ceremony to celebrate the newly constructed enhancements at Waterfront Park at 9 am. Speakers include project leads, city leadership, local elected officials, and community partners. The project included canal dredging, shoreline stabilization, floating dock installation, and concrete pad construction. 150 Waterfront Park Rd. Palm Coast.
Free For All Fridays with Host David Ayres, an hour-long public affairs radio show featuring local newsmakers, personalities, public health updates and the occasional surprise guest, starts a little after 9 a.m. after FlaglerLive Editor Pierre Tristam's Reality Check. See previous podcasts here. On WNZF at 94.9 FM and 1550 AM.
The Blue 24 Forum, a discussion group organized by local Democrats, meets at 12:15 p.m. at the conference room behind the Beverly Beach Town Hall, 2735 North Oceanshore Boulevard, Beverly Beach. It normally meets at the Palm Coast Community Center, but will be meeting at Beverly Beach through Aug. 11. Come and add your voice to local, state and national political issues.
popu



Pete Davidson and Friends, Ponte Vedra Concert Hall, 7 p.m. 1050 A1A N., Ponte Vedra Beach. Pete Davidson LIVE for two performances. Shows start at 7 p.m. & 9:30 p.m. Tickets are $43-$103.
2023 Summer in the Circle Concert Series: Midnight Mayhem At One Daytona, 1 Daytona Blvd, Daytona Beach, 7 p.m. Free admission. Midnight Mayhem is the ultimate dance 'party band'. From Corporate Events, City Festivals to Live Music venues you can find Midnight Mayhem throughout the State of Florida. Midnight Mayhem is the unique combination of the fun you get from a party and the sophistication you get with a 'corporate band'. All without being boring and unforgettable! ONE DAYTONA is excited to welcome back Midnight Mayhem to the Victory Circle Stage again this summer. Live music from Midnight Mayhem is the final Summer in the Circle Concert Series event for 2023. We hope you enjoyed the lineup and our family-friendly atmosphere in Victory Circle. Please note that the Summer in the Circle Concert Series is subject to change and weather permitting. The Summer in the Circle Concert Series and live music from Blue Stone Circle are Free and Open to the Public. ONE DAYTONA recommends bringing your own chair for the Summer in the Circle Concert Series. See the website.




In Coming Days:
September 16: Flagler OARS' 3rd Annual Recovery Festival at Veterans Park in Flagler Beach, from 3 to 9 p.m., with live bands, food trucks, exhibitors, hosted by Open Arms Recovery Services. Vendor booth space and sponsorships available. Click here or contact [email protected].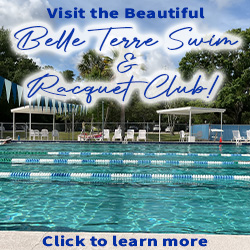 Keep in Mind: The Belle Terre Swim & Racquet Club is open, welcoming and taking new memberships, and if you enroll before Sept. 1, you'll beat the price increase kicking in then. Experience the many amenities including a lap pool, wading pool, tennis/pickleball courts, sauna, and a modern wellness center–all for less than what you'd pay just for a fitness center at your typical commercial gym. Friendly staff is available to answer any questions you may have about becoming a member. Belle Terre Swim and Racquet Club is the sort of place where you can connect with fellow community members and experience the welcoming atmosphere that sets BTSRC apart. If you have any questions, feel free to call at 386-446-6717. If you would like to learn more about our club and membership options please visit online.
Byblos: The New York Times did not review E.B., Sledge's With the Old Breed: At Peleliu and Okinawa when it first appeared in 1981, maybe because, making wrong assumptions about the book, it figured that Ronald Reagan's election was enough jingoism for a while. A decade later when Oxford University Press re-issued the book, it still didn't review it but for one paragraph in its "New and Noteworthy" book section, where it quoted Paul Fussell (who wrote two of the best books on World War I and World War II): "Readers of this book will find it hard to forget, and they will not easily brush away its troubling revelations about what the modern world periodically requires its boys to do and to suffer." More recently The Times's Dwight Gardner has kept up a column called American Beauties, a rediscovery of old works and classics, or works that should be classics. He wrote (in 2017): "It's time to move this book to a higher shelf, to that of nonfiction that is literature. "With the Old Breed" is a deep pleasure. At this mad juncture in American history, it's an honor to meet this decent, humble, loyal, courageous and truth-obsessed man. Sledge's book is a stinging reminder of the sacrifices others have made to allow us to live the life that we do. If you can make it through without welling up at half a dozen spots, you are a stronger person than I." Finally in 2021, the Library of America heard the call, and issued the book as one of three Pacific memoirs of World War II, the other two being Flights of Passage: Reflections of a World War II Aviator, by Samuel Hynes, and Crossing the Line: A Bluejacket's Odyssey in World War II, by Alvin Kernan. I am two-thirds of the way through Sledge's book, and can only say that it's been a wonder that FlaglerLive has managed to get edited and published these days, because I find it incredibly intrusive on my harassing wish to go back to Sledge. Not reading him seems a bit of a sacrilege, considering the intensity of the experiences he writes about, most of which have so much to do with the impossibility of relief, the way the two campaigns he fought (Peleliu and Okinawa) made escape from the hell of it all impossible. To slide in the marker ribbon at the end of a reading session and go on to, say, a shower (of all things: the men went weeks without one) or a bowl of cereal seems especially presumptuous. It's in these ordinary things, for these ordinary things, so much more than for abstract chants to liberty, that these men fought–well, these ordinary things, maybe, but primarily, they fought to survive. That Sledge did seemed another impossibility. He tries to convey that sense of the impossible. I have not seen the long interview below yet. But don;t let it substitute for the book.
—P.T.
Now this:

The Live Calendar is a compendium of local and regional political, civic and cultural events. You can input your own calendar events directly onto the site as you wish them to appear (pending approval of course). To include your event in the Live Calendar, please fill out this form.
For the full calendar, go here.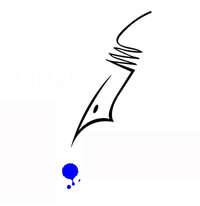 I had long since become used to the sight of blood, but the idea of sitting in that bloodstained gun pit was a bit too much for me. It seemed almost like leaving our dead unburied to sit on the blood of a fellow Marine spilled out on the coral. I noticed that my buddy looked approvingly at my efforts as he came back from getting orders for our gun. Although we never discussed the subject, he apparently felt as I did. As I looked at the stains on the coral, I recalled some of the eloquent phrases of politicians and newsmen about how "gallant" it is for a man to "shed his blood for his country," and "to give his life's blood as a sacrifice," and so on. The words seemed so ridiculous. Only the flies benefited.
–E.B. Sledge, With the Old Breed: At Peleliu and Okinawa (1981).