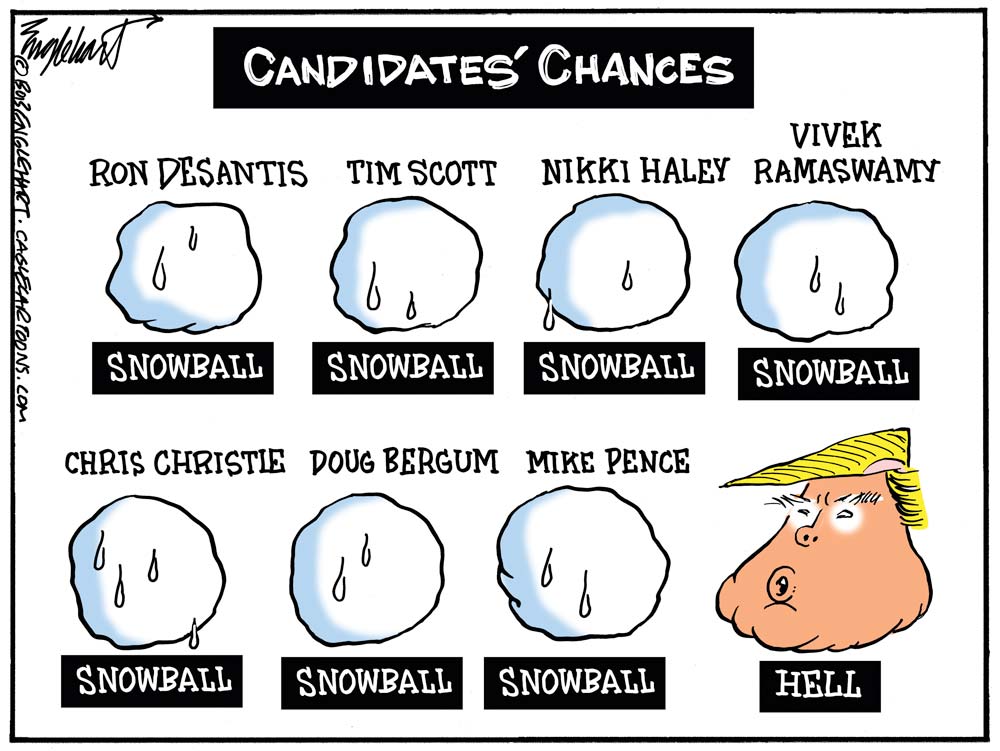 To include your event in the Briefing and Live Calendar, please fill out this form.
Weather: Mostly cloudy. A chance of showers with a slight chance of thunderstorms in the morning, then showers and thunderstorms in the afternoon. Highs in the lower 90s. Temperature falling into the upper 80s in the afternoon. Southwest winds 5 to 10 mph. Chance of rain 80 percent. Heat index values up to 106. Thursday Night: Mostly cloudy with showers and thunderstorms likely in the evening, then partly cloudy with a slight chance of showers and thunderstorms after midnight. Lows in the mid 70s. South winds 5 to 10 mph. Chance of rain 60 percent. Check tropical cyclone activity here. See the daily weather briefing from the National Weather Service in Jacksonville here.




Today at a Glance:
In Court: Drug Court convenes before Circuit Judge Terence Perkins at 10 a.m. in Courtroom 401 at the Flagler County courthouse, Kim C. Hammond Justice Center 1769 E Moody Blvd, Bldg 1, Bunnell. Drug Court is open to the public. See the Drug Court handbook here and the participation agreement here.
Charlie Ericksen interment: A military burial with honors is scheduled for 2 p.m.at Cape Canaveral National Cemetery, 5525 US Highway 1, in Mims, Fla., about an hour south of Palm Coast. The family is hosting a gathering at roughly 3 p.m. at Dixie Crossroads, 1475 Garden St., Titusville.
Flagler Tiger Bay Club's fifth annual Wine Tasting Meet & Greet at the Palm Coast Community Center, 305 Palm Coast Parkway NE, begins with check-in at 5:30 p.m. and runs to 8:30 p.m.. The event celebrates five years fo Flagler Tiger Bay Club, and will look back at milestones that have made the Flagler Tiger Bay Club one of the most successful Tiger Bay Clubs in Florida while setting the tone for years to come. With thanks to Founders Greg Davis and Don Madden, who had the foresight to create a place where politics and civility are the standard, and the community can gather to discuss issues impacting our local community, state and nation. The event will include a big toast to outgoing President Davis, and the BIG REVEAL of the 2023-24 Speaker Series. Tickets: $40/Members
Future Members may apply their ticket toward their membership if initiated during the 5th Annual Wine Tasting Meet & Greet. Register today at www.FlaglerTigerBayClub.com.
Creative Writing for Adults at the Flagler County Public Library, 2500 Palm Coast Pkwy NW, Palm Coast, 5 p.m. Are there stories inside you bubbling to get out? Or, do you have writers block and seeking to find inspiration? Look no further than the Creative Writing for Adults! Meet with other inspiring authors, take on writing challenges, and make new friends. For more information call the Research Deapartment at 386-446-6763 ext. 3713.
Democratic Women's Club of Flagler County meeting at 6 p.m. at the Palm Coast Community Center, 305 Palm Coast Parkway NE. This month: the guest speaker is Kim Elmore, president of the Jacksonville Chapter of the National Organization of Women (JaxNOW). She will discuss the current abortion petition as well as NOW. Kim is a retired geospatial scientist, earning her PhD in 2001 in geography, specializing in the geography and epidemiology of HIV. She taught at several universities, full-time and part-time, from 1994 until 2009. She also worked at the CDC from 2003 until 2019. At the end of 2019, Kim moved (back) to St. Augustine and has been active in the SJC Democratic Party and the St. Augustine Democratic Club, serving as one of the precinct leads in SJC.
Florida Humanities Speakers Series: "Florida Soul" at the African American Cultural Society, 4422 North U.S. Highway 1, Palm Coast (just north of Whiteview Parkway), 6 p.m. Speaker John Capouya returns for an enlightening conversation celebrating soul music's transformative power and contribution to the Civil Rights Movement.




In Coming Days:
September 16: Flagler OARS' 3rd Annual Recovery Festival at Veterans Park in Flagler Beach, from 3 to 9 p.m., with live bands, food trucks, exhibitors, hosted by Open Arms Recovery Services. Vendor booth space and sponsorships available. Click here or contact [email protected].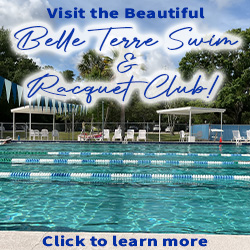 Keep in Mind: The Belle Terre Swim & Racquet Club is open, welcoming and taking new memberships, and if you enroll before Sept. 1, you'll beat the price increase kicking in then. Experience the many amenities including a lap pool, wading pool, tennis/pickleball courts, sauna, and a modern wellness center–all for less than what you'd pay just for a fitness center at your typical commercial gym. Friendly staff is available to answer any questions you may have about becoming a member. Belle Terre Swim and Racquet Club is the sort of place where you can connect with fellow community members and experience the welcoming atmosphere that sets BTSRC apart. If you have any questions, feel free to call at 386-446-6717. If you would like to learn more about our club and membership options please visit online.
Memo to Flagler Beach: On Aug. 11 The Times ran a story about the $1.7-billion U.S. Army Corps of Engineer project to rebuild (renourish is the local term) the beach at Fire Island Pines on the south shore of Long Island: "The project seemed to provide a new lease on life to one of New York's untrammeled gems: a nearly car-free string of beach towns on a 32-mile barrier island that feels like a world apart from the city, and that for decades has provided a wooded haven to both endangered wildlife and members of the L.G.B.T.Q. community." The beach was more than 100 yards wide. Today, it's described as " barely as wide as a volleyball net," and at high tide, it's pretty much like the Flagler shore: a sliver of walkable maybes. "Most of that damage was done in the wake of a single winter storm last December that triggered rapid erosion on Fire Island and appeared to undo large parts of that decade-long restoration project in a matter of months." A single storm, and not even a hurricane. This is what we are routinely seeing in Flagler: it's not the big tropical storms that are rapidly eroding the beach, though the big ones do their share of damage. It's the more common storms, the noreasters, the king tides, because sea levels are already significantly higher than they were a couple of decades ago, and because the natural dune structure is gone and sand dumps from Gainesville quarries or the coming dumps from that borrow pit offshore will be no substitute. There are high hopes for the Corps' project along those measly 2.6 miles of beach south of the pier. But if Fire Island is any indication, that renourishment will be as ephemeral as a moderate debate on Facebook. I'm not proposing a solution here, only linking to an article that has as much relevance to us, to inform our policies and illusions, or vice versa, as it does on those beaches Robert Moses once thought he could control: Fire Island defeated Moses. It could not defeat the sea. Everything you'll see in the video below is pretty much gone.
—P.T.
Now this:

The Live Calendar is a compendium of local and regional political, civic and cultural events. You can input your own calendar events directly onto the site as you wish them to appear (pending approval of course). To include your event in the Live Calendar, please fill out this form.
For the full calendar, go here.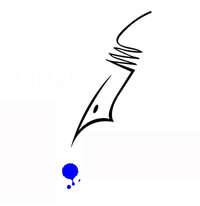 … no good could come of offering common sense to the insane.
–From Robert Graves, Goodbye To All That (1929).