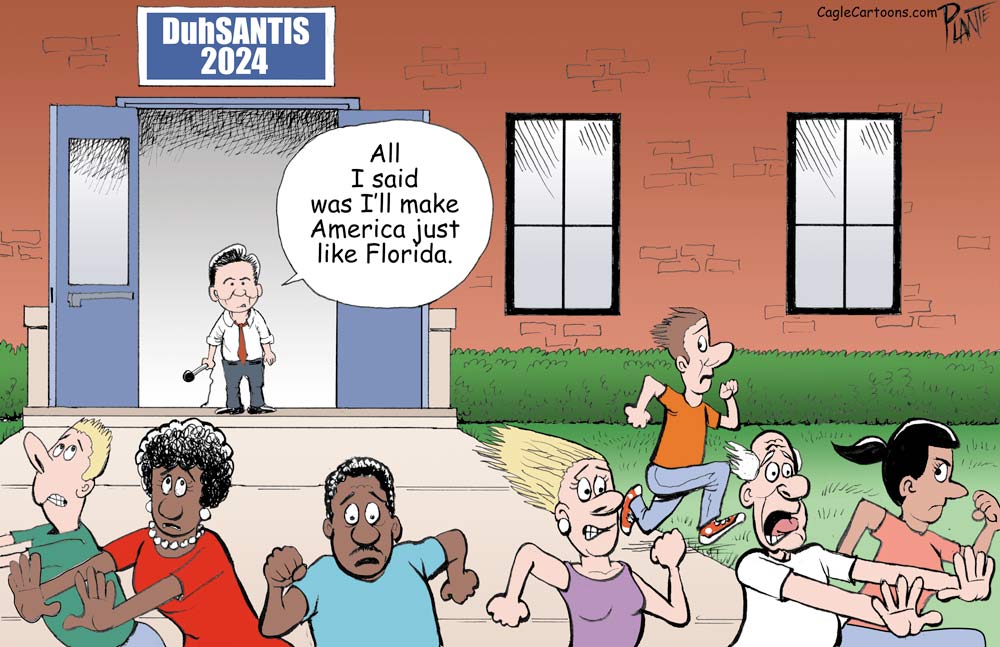 To include your event in the Briefing and Live Calendar, please fill out this form.
Weather: Mostly cloudy. A slight chance of showers and thunderstorms in the morning, then showers with thunderstorms likely in the afternoon. Highs in the lower 90s. Southwest winds 5 to 10 mph. Chance of rain 90 percent. Heat index values up to 108. Wednesday Night: Mostly cloudy with showers with thunderstorms likely in the evening, then partly cloudy with a chance of showers and thunderstorms after midnight. Lows in the mid 70s. South winds 5 to 10 mph. Chance of rain 90 percent. Check tropical cyclone activity here. There are a couple of worrisome storms brewing off the coast of Africa. See the daily weather briefing from the National Weather Service in Jacksonville here.




Today at a Glance:
In Court: Jose Flores del Angel, 21, a former Flagler palm Coast High School student, is sentenced on a second degree felony for unlawful sex with a girl 16 or younger, at 10 a.m. by Circuit Judge Terence Perkins.
The Palm Coast Planning and Land Development Board meets at 5:30 p.m. at City Hall. The board will consider recommending the Cascades development. See: "Cascades Development, Revived from 2005, Calls for Up to 850 Homes on 375 Acres in Seminole Woods." The full agenda is here.
Separation Chat, Open Discussion: The Atlantic Chapter of Americans United for the Separation of Church and State hosts an open, freewheeling discussion on the topic here in our community, around Florida and throughout the United States, noon to 1 p.m. at its new location, Pine Lakes Golf Club Clubhouse Pub & Grillroom (no purchase is necessary), 400 Pine Lakes Pkwy, Palm Coast (0.7 miles from Belle Terre Parkway). Call (386) 445-0852 for best directions. All are welcome! Everyone's voice is important. For further information email [email protected] or call Merrill at 804-914-4460.
Weekly Chess Club for Teens, Ages 9-18, at the Flagler County Public Library: Do you enjoy Chess, trying out new moves, or even like some friendly competition?  Come visit the Flagler County Public Library at the Teen Spot every Wednesday from 4 to 5 p.m. for Chess Club. Everyone is welcome, for beginners who want to learn how to play all the way to advanced players. For more information contact the Youth Service department 386-446-6763 ext. 3714 or email us at [email protected]




In Coming Days:
September 16: Flagler OARS' 3rd Annual Recovery Festival at Veterans Park in Flagler Beach, from 3 to 9 p.m., with live bands, food trucks, exhibitors, hosted by Open Arms Recovery Services. Vendor booth space and sponsorships available. Click here or contact [email protected].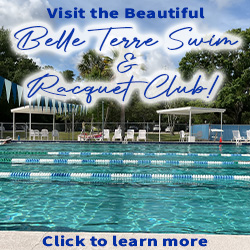 Keep in Mind: The Belle Terre Swim & Racquet Club is open, welcoming and taking new memberships, and if you enroll before Sept. 1, you'll beat the price increase kicking in then. Experience the many amenities including a lap pool, wading pool, tennis/pickleball courts, sauna, and a modern wellness center–all for less than what you'd pay just for a fitness center at your typical commercial gym. Friendly staff is available to answer any questions you may have about becoming a member. Belle Terre Swim and Racquet Club is the sort of place where you can connect with fellow community members and experience the welcoming atmosphere that sets BTSRC apart. If you have any questions, feel free to call at 386-446-6717. If you would like to learn more about our club and membership options please visit online.
Notably: From Statista: The U.S. States Losing & Gaining Population: "Florida and Idaho are America's fastest-growing states, according to data released by the U.S. Census Bureau. Their populations increased by 1.9 percent and 1.8 percent, respectively, causing them to rise to 22.2 million and 1.9 million from July 2021 to June 2022. The two are followed by South Carolina, Texas and South Dakota. While Texas is seeing both a high number of births and high levels of national and international migration, domestic movement of people has been a major factor for Idaho, South Carolina and South Dakota to achieve population growth. In Florida, the state with the largest net birth deficit, it has been even more crucial (while aided by international migration). Over the course of the pandemic, more states started to lose people due to excess deaths and new patterns of out-migration. 18 U.S. states decreased in population – some only slightly – between the 2021 and 2022, up from ten in between 2018 and 2019. While states in the West or South had been attractive for new residents since before the pandemic because of low cost of living, low taxes and lower prices of housing, coastal states saw white color workers unmoored from their places of residence by remote work regimen seek out new (and often cheaper) living arrangements. Lower levels of Covid-19 restrictions in the South's or West's red states have also been named as a factor for some to move there."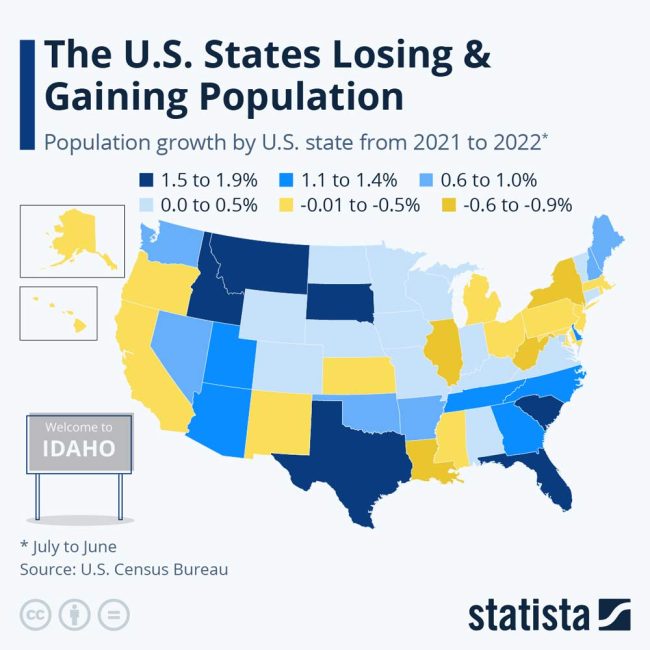 Now this: George Carlin at the National Press Club:

The Live Calendar is a compendium of local and regional political, civic and cultural events. You can input your own calendar events directly onto the site as you wish them to appear (pending approval of course). To include your event in the Live Calendar, please fill out this form.
For the full calendar, go here.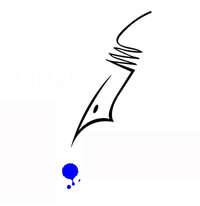 We all cleaned our weapons daily, but Haney cleaned his MI before muster, at noon chow, and after dismissal in the afternoon. It was a ritual. He would sit by himself, light a ciga-rette, field strip his rifle, and meticulously clean every inch of it. Then he cleaned his bayonet. All the while he talked to himself quietly, grinned frequently, and puffed his cigarette down to a stump. When his rifle was cleaned he reassembled it, fixed his bayonet, and went through a few minutes of thrust, parry, and butt-stroke movements at thin air. Then Haney would light up another cigarette and sit quietly, talking to himself and grinning while awaiting orders. He carried out these proceedings as though totally unaware of the presence of the other 235 men of the company. He was like Robinson Cruse on an island by himself.
–From E.B. Sledge's With the Old Breed at Peleliu and Okinawa (1981).