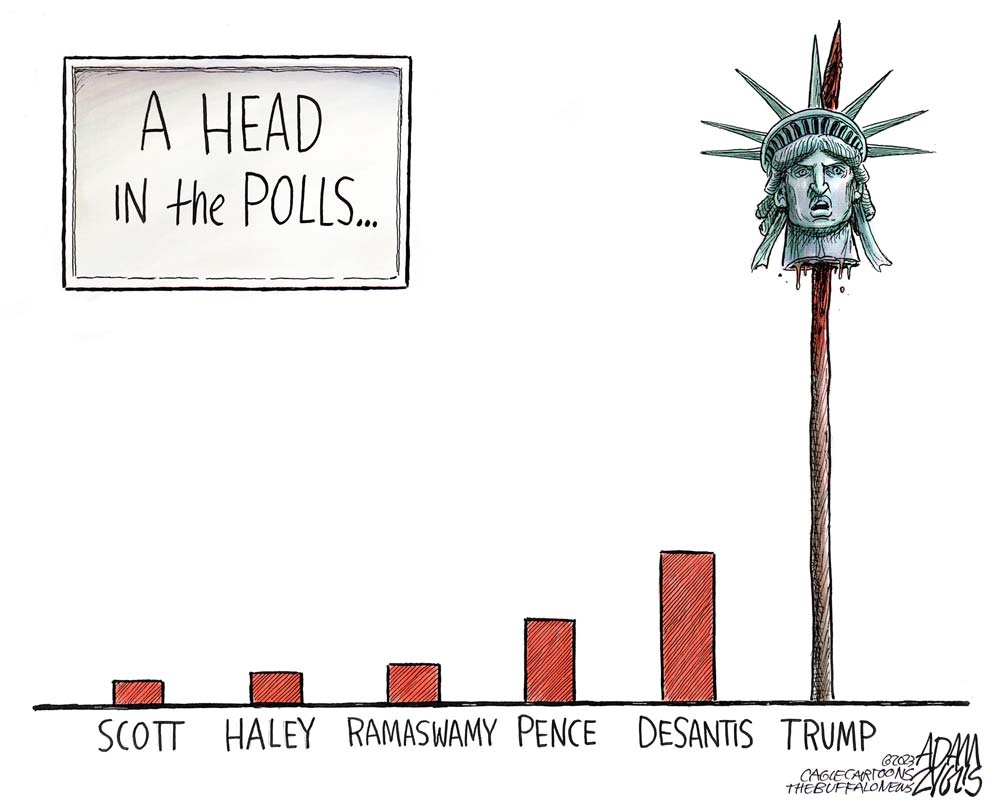 To include your event in the Briefing and Live Calendar, please fill out this form.
Weather: Partly cloudy. A chance of showers and thunderstorms this afternoon. Highs in the upper 90s. West winds 5 to 10 mph. Chance of rain 40 percent. Heat index values up to 117. Wednesday Night: Mostly cloudy with a chance of showers and thunderstorms in the evening, then partly cloudy after midnight. Lows in the upper 70s. Southwest winds around 5 mph. Chance of rain 40 percent. Heat index values up to 110 early in the evening.




Today at a Glance:
Separation Chat, Open Discussion: The Atlantic Chapter of Americans United for the Separation of Church and State hosts an open, freewheeling discussion on the topic here in our community, around Florida and throughout the United States, noon to 1 p.m. at its new location, Pine Lakes Golf Club Clubhouse Pub & Grillroom (no purchase is necessary), 400 Pine Lakes Pkwy, Palm Coast (0.7 miles from Belle Terre Parkway). Call (386) 445-0852 for best directions. All are welcome! Everyone's voice is important. For further information email [email protected] or call Merrill at 804-914-4460.
Weekly Chess Club for Teens, Ages 9-18, at the Flagler County Public Library: Do you enjoy Chess, trying out new moves, or even like some friendly competition?  Come visit the Flagler County Public Library at the Teen Spot every Wednesday from 4 to 5 p.m. for Chess Club. Everyone is welcome, for beginners who want to learn how to play all the way to advanced players. For more information contact the Youth Service department 386-446-6763 ext. 3714 or email us at [email protected]




In Coming Days:
September 16: Flagler OARS' 3rd Annual Recovery Festival at Veterans Park in Flagler Beach, from 3 to 9 p.m., with live bands, food trucks, exhibitors, hosted by Open Arms Recovery Services. Vendor booth space and sponsorships available. Click here or contact [email protected].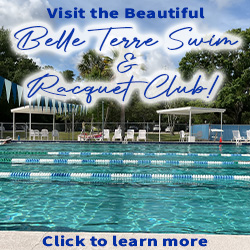 Keep in Mind: The Belle Terre Swim & Racquet Club is open, welcoming and taking new memberships, and if you enroll before Sept. 1, you'll beat the price increase kicking in then. Experience the many amenities including a lap pool, wading pool, tennis/pickleball courts, sauna, and a modern wellness center–all for less than what you'd pay just for a fitness center at your typical commercial gym. Friendly staff is available to answer any questions you may have about becoming a member. Belle Terre Swim and Racquet Club is the sort of place where you can connect with fellow community members and experience the welcoming atmosphere that sets BTSRC apart. If you have any questions, feel free to call at 386-446-6717. If you would like to learn more about our club and membership options please visit online.
Notably: Johnny Cash's 1981 album, "The Baron," was the first Johnny Cash album I bought. It may have been through that semi-ponzi scheme we all knew as Columbia House (if there ever was a need for debt forgiveness, this was it). I came to revere Cash the older he (and I ) got. But he ends that album with a mauling of mawk, a song called "Greatest Love Affair," which, I nevertheless admit, managed to move me in those years when my Green Card began to yellow in the sun of my rising citizenship, which I got in 1986. Still: I would not, I should not, admit it, so keep this between us. The other day it occurred to me that with a couple of very, very minor adjustments, the song could actually rouse and mean even more, assuming you are a fan of Arabica coffee beans (and who isn't?). So here it is, properly re-written:
I dreamed I woke up and you were gone
I reached out but nothing was there
I called your name and nobody answered
And I wondered if I cry would you care
I had said I love you so many times
But they're just words that you hear people say
And I never knew just how much I loved you
Until suddenly you'd gone away
Now who'd stand by me the way you did
When I was weak it was you that made me strong
And you had a way of touching my heart
Like the words in a beautiful song
Aw we had good times and we shared the bad
So I'll take whatever comes
Cause you were the best years of my life
And we shared the cake and we shared the crumbs
Then just before the hurt had built up in my heart
To a mountain that I knew I could never climb
I woke up I woke up to a beautiful world and you were there
You were there all the time
I love you Arabica I love you Arabica
And if I sail a stormy sea
Please be there to shelter me
I love you Arabica I love you Arabica
So just keep holdin' me close and I will care
And we'll show the world that what we share
Is still the greatest love affair
And I love you Arabica
I love you
—P.T.
Now this: For the complete effect, it takes watching both videos.

The Live Calendar is a compendium of local and regional political, civic and cultural events. You can input your own calendar events directly onto the site as you wish them to appear (pending approval of course). To include your event in the Live Calendar, please fill out this form.
For the full calendar, go here.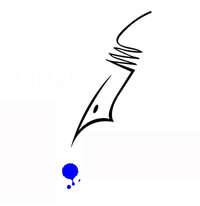 Copyright forbids us from reproducing this here. But you can see it here.
–From Christoph Niemann's Works.