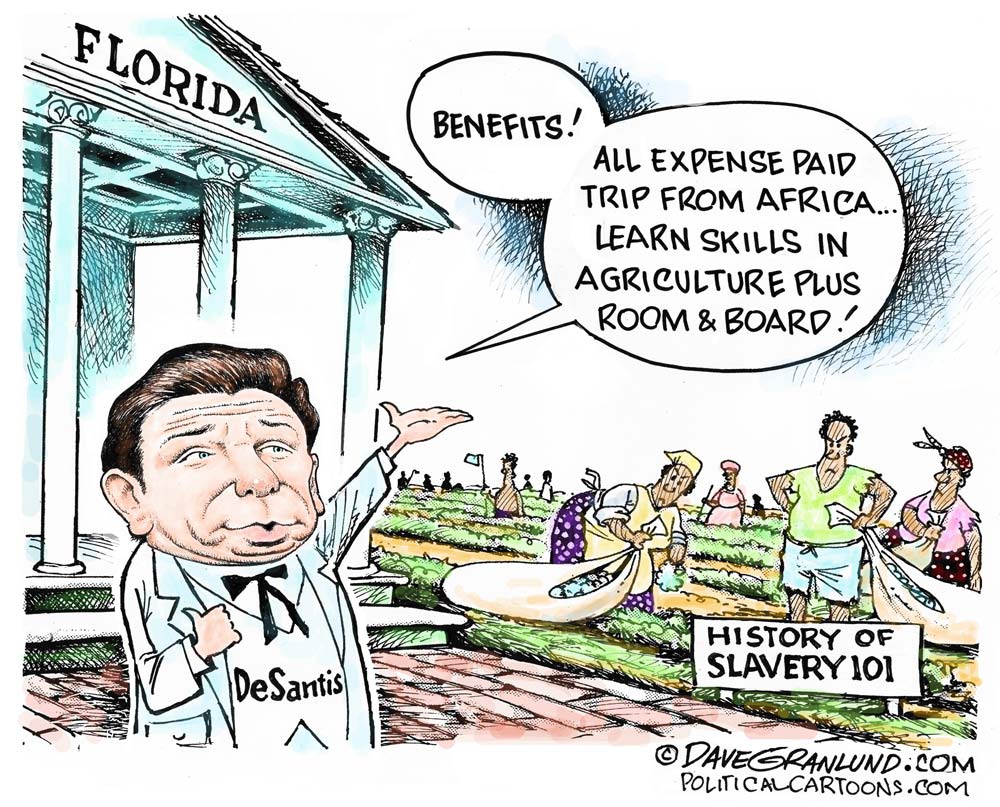 To include your event in the Briefing and Live Calendar, please fill out this form.
Weather: Showers and thunderstorms likely. Highs in the upper 80s. Chance of rain 70 percent. Friday Night: Mostly cloudy with showers and thunderstorms likely in the evening, then partly cloudy after midnight. Lows in the mid 70s. Chance of rain 70 percent.




Today at a Glance:
Free For All Fridays with Host David Ayres, an hour-long public affairs radio show featuring local newsmakers, personalities, public health updates and the occasional surprise guest, starts a little after 9 a.m. after FlaglerLive Editor Pierre Tristam's Reality Check. Among today's guests: Palm Coast City Council member Theresa Pontieri. See previous podcasts here. On WNZF at 94.9 FM and 1550 AM.
The Scenic A1A Pride Committee meets at 9 a.m. at the Hammock Community Center, 79 Mala Compra Road, Palm Coast. The meetings are open to the public.
The Blue 22 Forum, a discussion group organized by local Democrats, meets at 12:15 p.m. at the conference room behind the Beverly Beach Town Hall, 2735 North Oceanshore Boulevard, Beverly Beach. It normally meets at the Palm Coast Community Center, but will be meeting at Beverly Beach through Aug. 11. Come and add your voice to local, state and national political issues.




John Fogerty at the St. Augustine Amphitheatre, 1340 A1A South, St. Augustine. Call the box office Thursdays and Fridays 10 a.m. to 6 p.m., Saturdays 8:30 a.m. to 12:30 p.m. Otherwise see the amphitheater's website, or click for tickets here. Tickets are $64 to $134. Fogerty's early career began with the popular rock band Creedence Clearwater Revival (CCR), and he is now a solo recording artist. Fogerty was inducted into the Rock & Roll Hall of Fame in 1993, won a Grammy Award for his album Blue Moon Swamp in 1997, and was inducted into the Songwriters Hall of Fame in 2005.
Bonkerz Comedy Night, 352 South Nova Road, Daytona Beach, 6:30 p.m. $15 for members, $17 for non-members. Brian Aldridge is a fraternity boy all grown up. A "reformed frat boy" if you will. Already with three television appearances, Comedy Central Up Next, FOX's "Laughs" & "Trial By Laughter", under his belt and no doubt more to come, Brian is a rising comedy star. Brian can also be heard on "The Bob & Tom Show". His sarcastic delivery and sharp wit will have you rolling with laughter one minute and asking yourself, "Did he really just say that?" the next. A Chicago native, Brian got his start opening for great comedians like Dave Chappelle, Carlos Mencia, Chelsea Handler, Bill Burr, Damon Wayons, and others who will undoubtedly be offended now that they weren't mentioned. A veteran of countless comedy festivals and headliner of great comedy rooms all over the country, Brian is set to soon be a household name. Don't miss the chance to see this talented man!




In Coming Days:
September 16: Flagler OARS' 3rd Annual Recovery Festival at Veterans Park in Flagler Beach, from 3 to 9 p.m., with live bands, food trucks, exhibitors, hosted by Open Arms Recovery Services. Vendor booth space and sponsorships available. Click here or contact [email protected].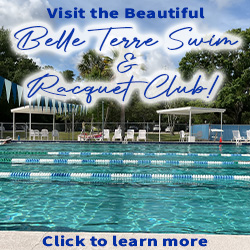 Keep in Mind: The Belle Terre Swim & Racquet Club is open, welcoming and taking new memberships, and if you enroll before Sept. 1, you'll beat the price increase kicking in then. Experience the many amenities including a lap pool, wading pool, tennis/pickleball courts, sauna, and a modern wellness center–all for less than what you'd pay just for a fitness center at your typical commercial gym. Friendly staff is available to answer any questions you may have about becoming a member. Belle Terre Swim and Racquet Club is the sort of place where you can connect with fellow community members and experience the welcoming atmosphere that sets BTSRC apart. If you have any questions, feel free to call at 386-446-6717. If you would like to learn more about our club and membership options please visit online.
Notably: It's not Korea, it's World War I–which began on this day in 2014–that seems to be the forgotten war to end all forgotten wars. What is it about memory, like Saul Steinberg's famous perspectival "View of the World from 9th Avenue," that makes us give recent memory such hierarchical supremacy no matter how catastrophic less recent traumas may be? It's the natural order of things. Ninth Avenue is who and what we are. The 50 million soldiers dead or maimed of World War I–that "phenomenon of such extended malignance as the Great War," Barbara Tuchman wrote–and the the flu of 1918 that killed another 50 million are nothing now: who marks their memory, compared to the still-prevailing orgies of  mourning over 9/11? Starvation and typhus killed 6 million civilians in 1919: we don't even know there was a typhus and famine epidemic in 1919.  "The Great War of 1914-18 lies like a band of scorched earth dividing that time from ours," Tuchman wrote. Does it? Her observation evokes a line from another World War I classic, Paul Fussell's The Great War and Modern memory, where he referred to "the irony of benign ignorance." Ours, that is. But if we were to remember, what then? Why stop at World War I? What of our own Civil War, now the stuff of PBS memorabilia? What of the wars of religion, the Crusades, Tamerlane's and Gengis Khan's extended malignance? It's not simply easier to stick with recent mayhem. It's a matter of mental survival. We remember at our own risk, as "our sympathy," Gibbon reminds us, "is cold to the relation of distant misery." Or must be.
—P.T.
Now this: The Economist: See what three degrees of global warming looks like

The Live Calendar is a compendium of local and regional political, civic and cultural events. You can input your own calendar events directly onto the site as you wish them to appear (pending approval of course). To include your event in the Live Calendar, please fill out this form.
For the full calendar, go here.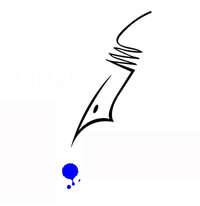 What is the twentieth century's signature sound? You could have a debate about it. Some might say the slow drone of an aero engine. Maybe from a lone fighter crawling across an azure 1940s sky. Or the scream of a fast jet passing low overhead, shaking the ground. Or the whup whup whup of a helicopter. Or the roar of a laden 747 lifting off. Or the crump of bombs falling on a city. All of those would qualify. They're all uniquely twentieth-century noises. They were never heard before. Never, in all of history. Some crazy optimists might lobby for a Beatles song. A yeah, yeah, yeah chorus fading under the screams of their audience. I would have sympathy for that choice. But a song and screaming could never qualify. Music and desire have been around since the dawn of time. They weren't invented after 1900. No, the twentieth century's signature sound is the squeal and clatter of tank tracks on a paved street. That sound was heard in Warsaw, and Rotterdam, and Stalingrad, and Berlin. Then it was heard again in Budapest and Prague, and Seoul and Saigon. It's a brutal sound. It's the sound of fear. It speaks of a massive overwhelming advantage in power. And it speaks of remote, impersonal indifference. Tank treads squeal and clatter and the very noise they make tells you they can't be stopped. It tells you you're weak and powerless against the machine. Then one track stops and the other keeps on going and the tank wheels around and lurches straight toward you, roaring and squealing. That's the real twentieth-century sound.
–From Lee Child's The Enemy (2004).