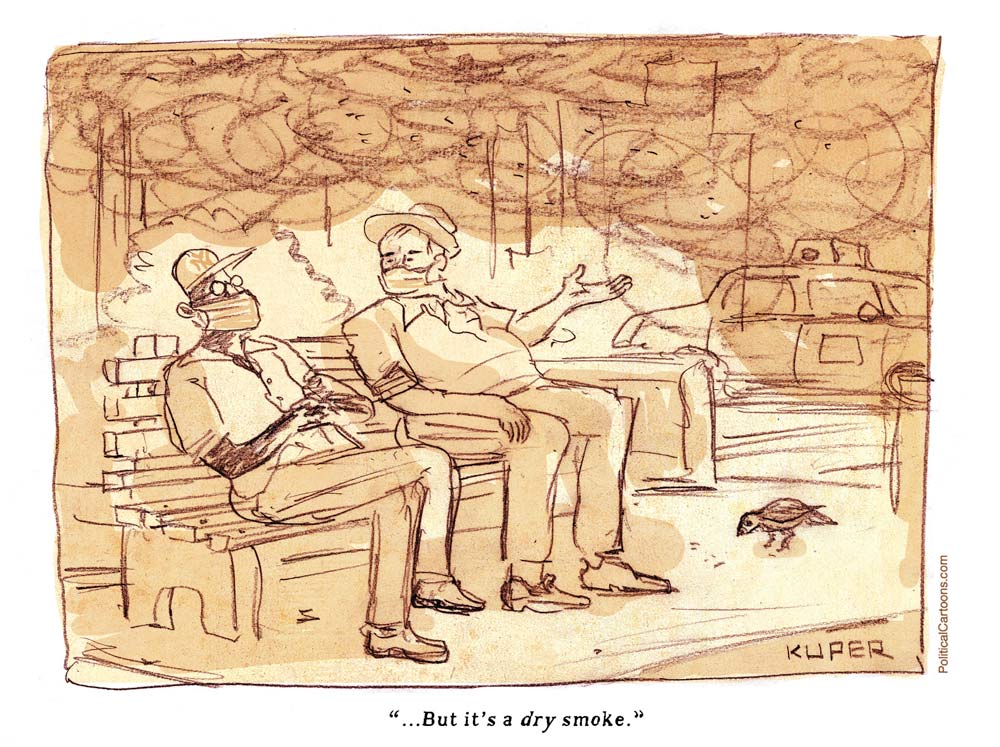 To include your event in the Briefing and Live Calendar, please fill out this form.
Weather: Mostly cloudy. A chance of showers with a slight chance of thunderstorms in the morning, then showers and thunderstorms in the afternoon. Highs in the lower 90s. Temperature falling into the upper 80s in the afternoon. West winds 5 to 10 mph. Chance of rain 90 percent. Heat index values up to 107. Sunday Night: Mostly cloudy. Showers and thunderstorms, mainly in the evening. Lows in the mid 70s. Southwest winds 5 to 10 mph. Chance of rain 90 percent.




Today at a Glance:
Sunday Chess Club at Chabad of Palm Coast, 160 Cypress Point Parkway (City Marketplace) #A208, Palm Coast: We are excited to continue our new activity for children: Chess Club! This class will be taught by chess teacher Yuriy Geller and hosted at Chabad. The time is 10-11am on Sundays, beginning next Sunday, July 2. It is free and snacks will be provided. If you'd like your children to join, please email [email protected]
Palm Coast Farmers' Market at European Village: The city's only farmers' market is open every Sunday from noon to 4 p.m. at European Village, 101 Palm Harbor Pkwy, Palm Coast. With fruit, veggies, other goodies and live music. For Vendor Information email [email protected]
Michael Franti & Spearhead at the St. Augustine Amphitheatre, 1340 A1A South, St. Augustine, 6 p.m. Tickets from $35 to $60. Spreading positive vibes through coast-to-coast tours, featuring over 50 shows this year, Michael Franti is all about making a difference and showing lots of love to crowds everywhere. His compassionate spirit reveals itself through his music and determination to support communities. Michael and his wife Sara continue their foundation Do It For The Love which works to bring those with life-threatening illnesses, veterans, and children with severe challenges to concerts.
Grace Community Food Pantry, 245 Education Way, Bunnell, drive-thru open today from 1 to 4 p.m. The food pantry is organized by Pastor Charles Silano and Grace Community Food Pantry, a Disaster Relief Agency in Flagler County. Feeding Northeast Florida helps local children and families, seniors and active and retired military members who struggle to put food on the table. Working with local grocery stores, manufacturers, and farms we rescue high-quality food that would normally be wasted and transform it into meals for those in need. The Flagler County School District provides space for much of the food pantry storage and operations. Call 386-586-2653 to help, volunteer or donate.




Al-Anon Family Groups: Help and hope for families and friends of alcoholics. Meetings are every Sunday at Silver Dollar II Club, Suite 707, 2729 E Moody Blvd., Bunnell, and on zoom. More local meetings available and online too. Call 904-315-0233 or see the list of Flagler, Volusia, Putnam and St. Johns County meetings here.
Nar-Anon Family Groups offers hope and help for families and friends of addicts through a 12-step program, 6 p.m. at St. Mark by the Sea Lutheran Church, 303 Palm Coast Pkwy NE, Palm Coast, Fellowship Hall Entrance. See the website, www.nar-anon.org, or call (800) 477-6291. Find virtual meetings here.




In Coming Days:
The Volusia-Flagler Sierra Club hosts a Group Social on Tuesday, July 25, at Hidden Treasure Tiki Bar & Grill, 5993 South Ridgewood Avenue, Port Orange, at 5:30 p.m. No lengthy presentations, just food, drinks, and good conversation. Register here.
September 16: Flagler OARS' 3rd Annual Recovery Festival at Veterans Park in Flagler Beach, from 3 to 9 p.m., with live bands, food trucks, exhibitors, hosted by Open Arms Recovery Services. Vendor booth space and sponsorships available. Click here or contact [email protected].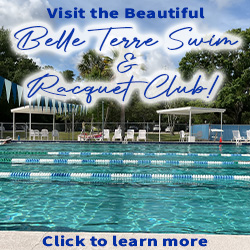 Keep in Mind: The Belle Terre Swim & Racquet Club is open, welcoming and taking new memberships, and if you enroll before Sept. 1, you'll beat the price increase kicking in then. Experience the many amenities including a lap pool, wading pool, tennis/pickleball courts, sauna, and a modern wellness center–all for less than what you'd pay just for a fitness center at your typical commercial gym. Friendly staff is available to answer any questions you may have about becoming a member. Belle Terre Swim and Racquet Club is the sort of place where you can connect with fellow community members and experience the welcoming atmosphere that sets BTSRC apart. If you have any questions, feel free to call at 386-446-6717. If you would like to learn more about our club and membership options please visit online.
Notably: As if anyone were paying attention: the Women's World Cup is taking place in Australia and New Zealand these weeks, with the United States favored to win it again–for the fifth time! And the third time since 1999–and The New York Times headlining blaring, "This U.S. World Cup Team Is One for the Ages. All the Ages" (though the headline was playing on a few different themes). But the event doesn't appear to be making an impression here despite rising stars like Sophia Smith and established ones like Alex Morgan. The indifference isn't just American. Liberation, the French daily, front-paged its exasperation with the global shrug a couple of days ago, headlining its only editorial that day: "Injustice"  (French for Injustice.) "Who, aside from aficionados, has heard of the Women's World Cup that starts Thursday?" the paper asked. "How many pubs and cafes have installed giant screens to show the matches?" (We checked at Brown Dog: nothing.) The event isn't commanding much by way of network rights, either, and the time difference isn't helping, though organizers are matching match times with home fans' clocks: The United States played Vietnam on Friday smack in prime time, at 9 p.m. Palm Coast time. The Americans don't play again until Wednesday, against Netherlands, again at 9 p.m. At least this world sports event isn;t taking place in an authoritarian black hole for once. From that Times story: "That generation gap, and how the U.S. team deals with it, is likely to be one of the prominent stories of the World Cup. But it is also a symbol of the latest pivotal moment in the evolution of the women's game: a time of contentious debate about equal pay and human rights, and of battles for investment and demand for equal treatment with men. For the United States, a four-time World Cup winner, this tournament also presents a new, unrelenting challenge from rivals rising to meet the Americans' level as leaders, spokeswomen and champions."
—P.T.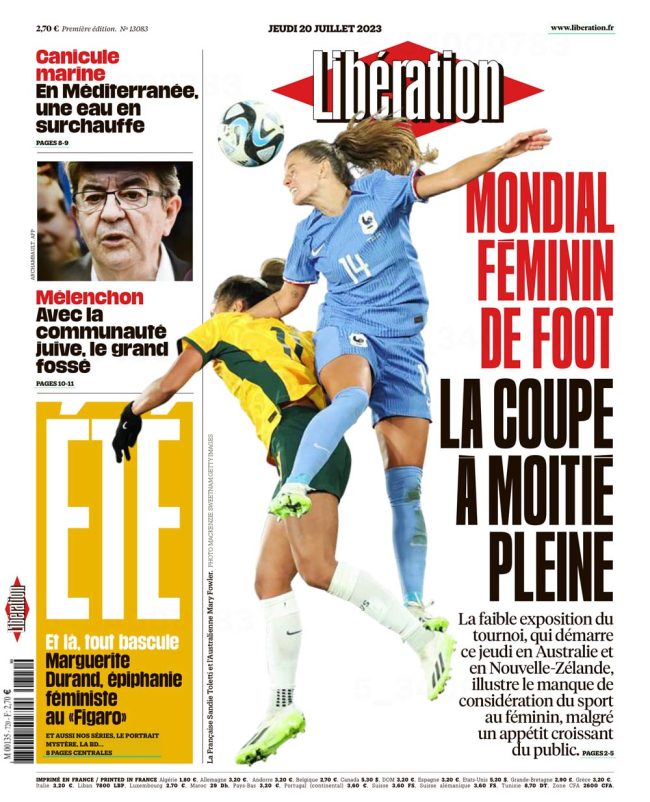 Now this:

The Live Calendar is a compendium of local and regional political, civic and cultural events. You can input your own calendar events directly onto the site as you wish them to appear (pending approval of course). To include your event in the Live Calendar, please fill out this form.
For the full calendar, go here.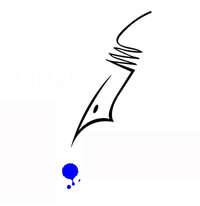 The men should stand fast & protect us, protect ourselves as a father refuses his child something he knows that child is better without. In the eyes of the world you are the Father of this great United States & you personally know that Suffrage ought not to be granted through Federal Amendment & that it never will by the States individually, that the women of this country are not fitted for the vote & that it will not come if you hold firm. Therefore I ask you to be true to your ideals of States Rights & of womanhood.
–From a Mary Wilson Thompson letter to Woodrow Wilson, July 30, 1916.