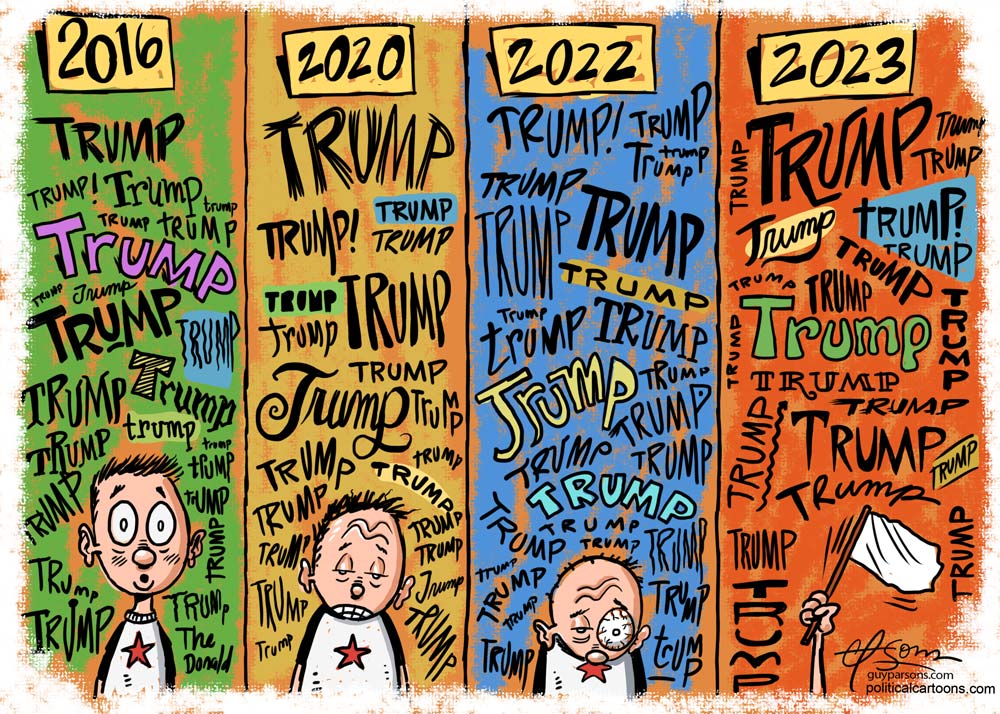 To include your event in the Briefing and Live Calendar, please fill out this form.
Weather: Mostly sunny with a chance of showers with a slight chance of thunderstorms. Highs in the upper 90s. Chance of rain 40 percent. Heat index values up to 112. Friday Night: Partly cloudy. A chance of showers with a slight chance of thunderstorms in the evening. Lows in the mid 70s. Chance of rain 40 percent.




Today at a Glance:
Free For All Fridays with Host David Ayres, an hour-long public affairs radio show featuring local newsmakers, personalities, public health updates and the occasional surprise guest, starts a little after 9 a.m.  See previous podcasts here. On WNZF at 94.9 FM and 1550 AM.
The Blue 22 Forum, a discussion group organized by local Democrats, meets at 12:15 p.m. at the conference room behind the Beverly Beach Town Hall, 2735 North Oceanshore Boulevard, Beverly Beach. It normally meets at the Palm Coast Community Center, but will be meeting at Beverly Beach through Aug. 11. Come and add your voice to local, state and national political issues.
Vacation Bible School will be held on St Thomas Episcopal Church from July 20th through July22nd from 9 am to 1 pm each day with a Super Sunday on July 23rd 2023 Come join the fun and discover true community!
 Young the Giant, 6 p.m. at St. Augustine Amphitheatre, 1340 A1A South, St. Augustine. The international roots of the five members of California-based Young the Giant enabled the group to create a worldly blend of indie pop and stadium rock. Originally called The Jakes, the group has been touring and releasing albums since 2010. They are popular festival performers, and have appeared at Bonnaroo, Austin City Limits, Lollapalooza, and many more. Admission: Ticket prices range from $29.50 to $69.50.Call the box office Thursdays and Fridays 10 a.m. to 6 p.m., Saturdays 8:30 a.m. to 12:30 p.m. Otherwise see the amphitheater's website, or click for tickets here.




In Coming Days:
The Volusia-Flagler Sierra Club hosts a Group Social on Tuesday, July 25, at Hidden Treasure Tiki Bar & Grill, 5993 South Ridgewood Avenue, Port Orange, at 5:30 p.m. No lengthy presentations, just food, drinks, and good conversation. Register here.
September 16: Flagler OARS' 3rd Annual Recovery Festival at Veterans Park in Flagler Beach, from 3 to 9 p.m., with live bands, food trucks, exhibitors, hosted by Open Arms Recovery Services. Vendor booth space and sponsorships available. Click here or contact [email protected].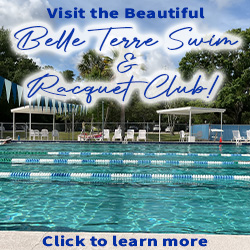 Keep in Mind: The Belle Terre Swim & Racquet Club is open, welcoming and taking new memberships, and if you enroll before Sept. 1, you'll beat the price increase kicking in then. Experience the many amenities including a lap pool, wading pool, tennis/pickleball courts, sauna, and a modern wellness center–all for less than what you'd pay just for a fitness center at your typical commercial gym. Friendly staff is available to answer any questions you may have about becoming a member. Belle Terre Swim and Racquet Club is the sort of place where you can connect with fellow community members and experience the welcoming atmosphere that sets BTSRC apart. If you have any questions, feel free to call at 386-446-6717. If you would like to learn more about our club and membership options please visit online.
Notably: On Hemingway's birthday (he was born on this day in 1899), a look back at the front page of the New York Times on July 3, 1961, with an article datelined Ketchum, Idaho, July 2, above the fold (when is the last time a writer's death commanded any spot above the fold?): "Ernest Hemingway was found dead of a shotgun wound in the head at his home here today. His wife, Mary, said that he had killed himself accidentally while cleaning the weapon." There never were any accidents in Hemingway's works. Not one. "The body of the bearded, barrel-chested writer, clad in a robe and pajamas, was found by his wife in the foyer of their modern concrete house. A double-barreled, 12-gauge shotgun lay beside him with one chamber discharged." Mary was sedated. Hemingway may have had nowhere else to do. Larry McMurtry wrote: ""Many who came to dislike Hemingway forgot how good he was; he may have forgotten it himself, or he may have just been unfortunate, over the long haul, to have perfected a style that had nowhere to take him but into self-parody, which is where, as a writer, he resided for so many sad years." On the other hand, Hemingway, in A Farewell to Arms, had written: "There isn't always an explanation for everything."
—P.T.
Now this: With thanks to Pogo for the discovery:

The Live Calendar is a compendium of local and regional political, civic and cultural events. You can input your own calendar events directly onto the site as you wish them to appear (pending approval of course). To include your event in the Live Calendar, please fill out this form.
For the full calendar, go here.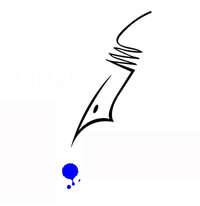 Maybe he was choked all the time. Poor little kid. I wished the hell I'd been choked like that. No I didn't. That was what you did. You died. You did not know what it was about. You never had time to learn. They threw you in and told you the rules and the first time they caught you off base they killed you. Or they killed you gratuitously like Aymo. Or gave you the syphilis like Rinaldi. But they killed you in the end. You could count on that. Stay around and they would kill you.
–From Hemingway's A Farewell to Arms (1929).