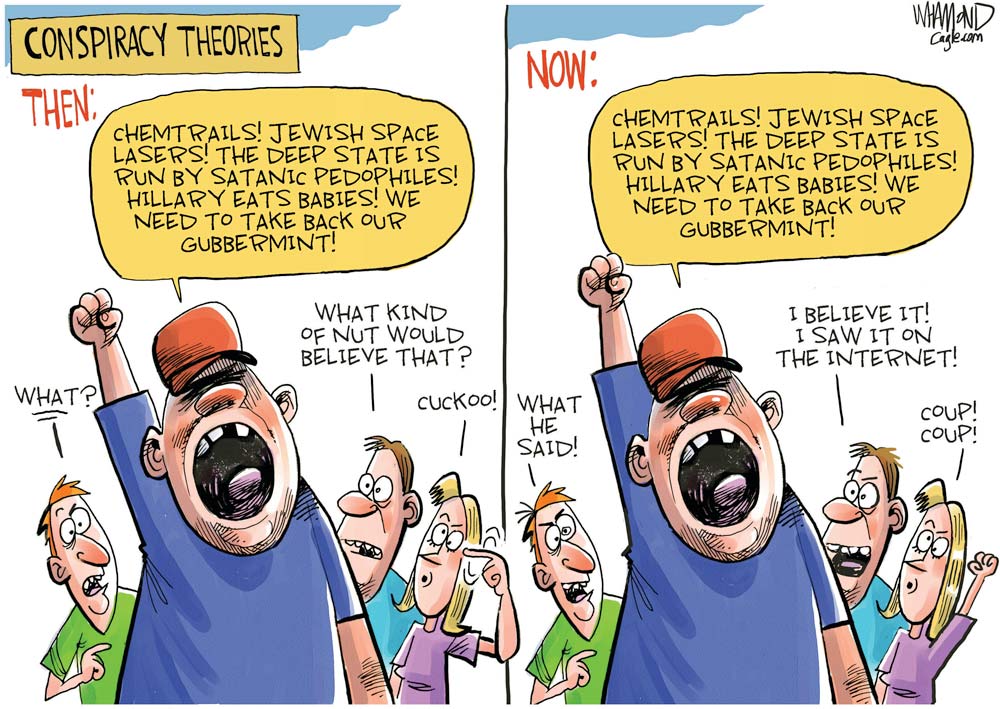 To include your event in the Briefing and Live Calendar, please fill out this form.
Weather: Partly cloudy. A slight chance of showers and thunderstorms in the morning, then showers and thunderstorms in the afternoon. Highs in the mid 90s. Southwest winds 5 to 10 mph. Chance of rain 80 percent. Heat index values up to 109. Thursday Night: Mostly cloudy. Showers and thunderstorms, mainly in the evening. Lows in the mid 70s. Southwest winds 5 to 10 mph. Chance of rain 80 percent.




Today at a Glance:
In Court: No public docket for felony court.
Drug Court is also off.




In Coming Days: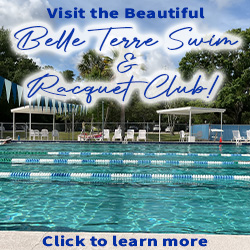 Keep in Mind: The Belle Terre Swim & Racquet Club is open, welcoming and taking new memberships, and if you enroll before Sept. 1, you'll beat the price increase kicking in then. Experience the many amenities including a lap pool, wading pool, tennis/pickleball courts, sauna, and a modern wellness center–all for less than what you'd pay just for a fitness center at your typical commercial gym. Friendly staff is available to answer any questions you may have about becoming a member. Belle Terre Swim and Racquet Club is the sort of place where you can connect with fellow community members and experience the welcoming atmosphere that sets BTSRC apart. If you have any questions, feel free to call at 386-446-6717. If you would like to learn more about our club and membership options please visit online.
Notebook: One of my more frightening experiences in my youth, when, I think, my  older brothers enjoyed torturing me by using me as a companion as they watched horror flicks they did not ant to watch alone, was watching "Night of the Living Dead" on a black and white TV that flickered as much as the zombies' brains. I was reminded of that today when an automated email came through from Jetpack, one of the plug-ins that help run (and at times slow down) FlaglerLive and a few trillion other websites. Jetpack is a bit like insulin, regulating this and that as it works with WordPress, the actual platform on which FlaglerLive is built, to ensure that the operations run smoothly. But today here's what I got in that email: "Following your valuable feedback since Jetpack AI Assistant's launch, we're thrilled to announce its new feature. Now, besides generating new content, AI Assistant can also edit and enhance your existing blocks in the WordPress Editor." Think of "blocks" as the old layout desk in newspapers. FlaglerLive does not use block editing: stuck in my old ways, I prefer less of a paint-by-numbers approach. Also, I have never provided Jetpack any "feedback" for the years that it's been around (Jetpack launched in 2018, FlaglerLive in 2010). The email got scarier. Jetpack promises (the italics are my hair standing on end):
Efficient Content Refinement: Instead of starting from scratch, let the AI Assistant help you improve your existing content, saving you both time and effort
Quality Enhancement: AI-assisted editing can help fine-tune the language and tone of your content, making it more engaging for your readers.
Multiple Block Editing: The updated Jetpack AI is designed to work when you select more than one paragraph, making it much more convenient to edit larger sections of your content in one go.
OH, yes: also, it's 11 euros per month ($12). I realize that editing on FlaglerLive could use a hand: typos alone could bring Jetpack crashing down from overwork. But this isn't what I have in mind. Nor is a recent warning from The New York Times that websites are about to be overtaken by AI bots posing as commenters, and we won't know the difference. But what are we to do when even The Times has headlines like: "A.I. Bots Can't Report This Column. But They Can Improve It." Isn't that exactly what Jetpack is telling me? Isn't that what Brian X. Chen, the author of that column, is proposing? "Given the growing influence of this technology, it's time to focus on how we can start reaping the benefits in a responsible way. Many A.I. experts and computer scientists agree that these tools can provide a major perk that does no harm: editing our writing," Chen writes. Are you fucking serious? This is a take on editing as somehow separate from the original, open-a-vein-and-bleed view of writing (to borrow Red Smith's imagery), as Chen's next paragraph proves: "In this context, we would still be using our skills and brainpower to do the hard work of making sense of information and coming up with new ideas, while turning to A.I. for some light assistance, such as making a sentence sound more conversational, sprinkling in some historical context or even adding a joke." But that's not editing. It's clothing artificial-intelligence plagiarism in lofty terms. I don't doubt it's the way of future journalism. Most journalism, anyway. But I doubt I'll be using Wordtune or rytr any time soon.
—P.T.
Now this:

The Live Calendar is a compendium of local and regional political, civic and cultural events. You can input your own calendar events directly onto the site as you wish them to appear (pending approval of course). To include your event in the Live Calendar, please fill out this form.
For the full calendar, go here.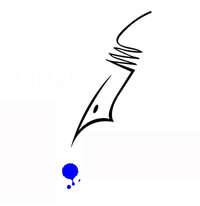 The comforting thing about computers is how dumb they often are. When anything goes wrong with today's computers, they either grind to a halt or spew out nonsense. The human brain is far more resourceful, flexible, adaptable. The truth is, the whole decades-long effort to develop "artificial intelligence" has been a crashing disappointment, as even its boosters acknowledge. […] Unfortunately, the computer visionaries just won't stop dreaming about their ultimate triumph. Some boldly predict that computers will evolve far beyond humans. Others, possibly concerned at the limitations of humanity, suggest that tiny computers might some day be implanted to "augment" the human brain. So 50 years from now, if chess is still deemed difficult enough to play, you might just see a truly superhuman computer on one side of the board and a human with a microchip-enhanced brain on the other. That will be the time for some hand-wringing over what it means to be human.
–From "Mind Over Matter," a New York Times editorial, May 10, 1997.