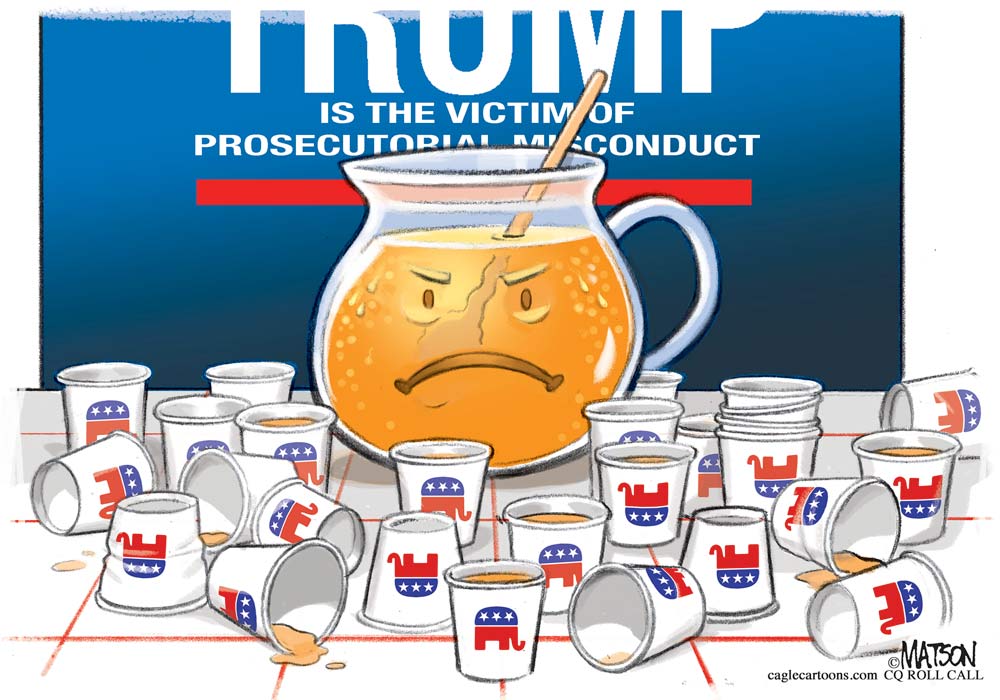 To include your event in the Briefing and Live Calendar, please fill out this form.
Weather: Mostly cloudy. A chance of showers and thunderstorms in the morning, then showers and thunderstorms in the afternoon. Highs in the lower 90s. Southwest winds around 5 mph, increasing to around 10 mph in the afternoon. Chance of rain 80 percent. Heat index values up to 105.
Monday Night: Mostly cloudy. Showers and thunderstorms likely, mainly in the evening. Lows in the lower 70s. Southwest winds 5 to 10 mph. Chance of rain 70 percent.




Today at a Glance:
It's Juneteenth. But don't expect too many of our local governments to recognize it. The County Commission meets this evening. Proclamations? None. Recognitions? None. Palm Coast Mayor David Alfin, however, delivered a city proclamation at the African American Cultural Society's Juneteenth celebration on Saturday. [Update: in his opening remarks at this evening's County Commission meeting, Chairman Greg Hansen did commemorate Juneteenth, noting, incidentally, that he is from Texas, where Juneteenth originated.]
In Court: It's trial week in felony court, with numerous non-high-profile cases on the docket, including the case of Konstantin Fedotov, 32, who is accused of strangling a juvenile who had allegedly thrown an egg at his parents' house in Palm Coast. He faces a felony child abuse charge with a maximum penalty of five years in prison if convicted.
The Flagler County Commission meets at 5 p.m. at the Government Services Building, 1769 E. Moody Boulevard, Building 2, Bunnell. Access meeting agendas and materials here. The five county commissioners and their email addresses are listed here.
Nar-Anon Family Groups offers hope and help for families and friends of addicts through a 12-step program, 6 p.m. at St. Mark by the Sea Lutheran Church, 303 Palm Coast Pkwy NE, Palm Coast, Fellowship Hall Entrance. See the website, www.nar-anon.org, or call (800) 477-6291. Find virtual meetings here.




In Coming Days:
June 20: Career Shadowing for Flagler County students: Orientation is scheduled for June 20 at 6 p.m. at Flagler Palm Coast High School's Bistro for students who wish to take part in career shadowing over two periods this summer, from June 26 to June 30, or from July 10 to July 14. Students will be paired with career professionals to learn the ropes of the job, and get guidance on their career choices. The first 40 participants will qualify, but attendance at orientation night is necessary. For more information, contact [email protected]. You must have your own transportation.
Notably: This full-page ad from the Freedom From Religion Foundation ran in the Sunday Times. Odd how every time FlaglerLive carries an article about LGBTQ issues, however innocuous the subject, the inevitable commenter will come in with the same imagery: "Just don't cram this down our throats." How can the very same thing not be said, with more validity–because the preponderance of religious zealotry in these parts is beyond belief–about the zealots cramming our local government boards and political committees? "Religious zealots," it reads–terms that apply with Calvinistic directness in Flagler, on our school board, on some of our other local government boards– "are prohibiting abortion care in much of the nation. Their goal is a national ban declaring fetal "personhood" at conception. They're targeting LGBTQ youth. Book bans, hecklers' vetoes and laws against teaching facts that don't square with white Christian nationalism are endangering public education. The extremely conservative majority on the Supreme Court is privileging discrimination in the name of "sincerely held religious beliefs." Voucher schemes are defunding public schools — the symbol of our democracy. Oklahoma's attorney general calls the newly approved Catholic charter school there — the first fully public-funded religious school in the nation — "a stake in the heart of religious liberty." Let the ad speak for itself. To donate to the Foundation, click it.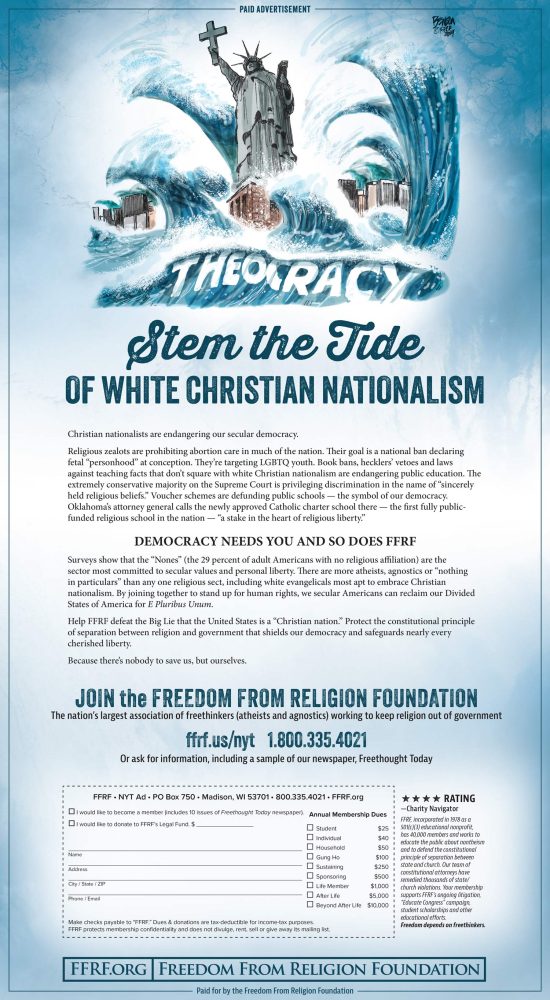 Now this: From the Luka Collection: his own professor at UCF speaks:

The Live Calendar is a compendium of local and regional political, civic and cultural events. You can input your own calendar events directly onto the site as you wish them to appear (pending approval of course). To include your event in the Live Calendar, please fill out this form.
For the full calendar, go here.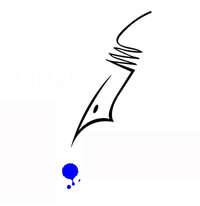 My wife Norma had run of with Guy Dupre and I was waiting around for the credit card billings to come in so I could see where they had gone. I was biding my time. This was October. They had taken my car and my Texaco card and my American Express card. Dupree had also taken from the bedroom closet my good raincoat and a shotgun and perhaps some other articles. It was just like him to pick the .410-a boy's first gun. I suppose he thought it wouldn't kick much, that it would kill or at least rip up the flesh in a satisfying way without making a lot of noise or giving much of a jolt to his sloping monkey shoulder.
–The opening paragraph from Charles Portis's The Dogs of the South (1979).