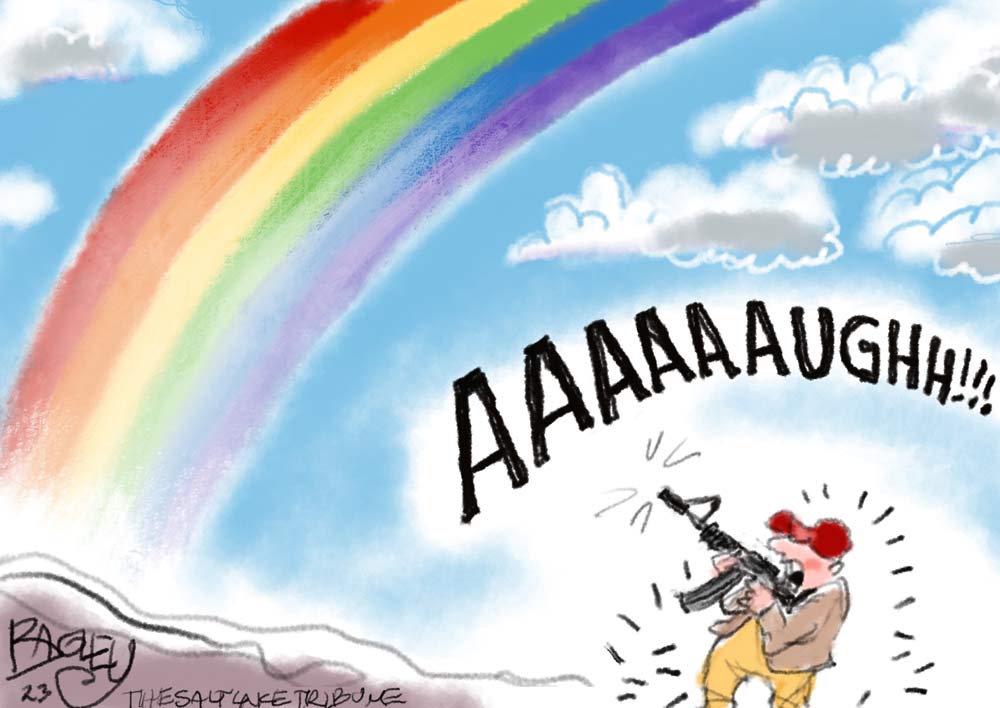 To include your event in the Briefing and Live Calendar, please fill out this form.
Weather: Mostly cloudy. A slight chance of showers and thunderstorms in the morning, then a chance of showers and thunderstorms in the afternoon. Highs in the lower 90s. Southwest winds 5 to 10 mph. Chance of rain 50 percent. Sunday Night: Mostly cloudy with a chance of showers and thunderstorms in the evening, then mostly clear after midnight. Lows around 70. South winds 5 to 10 mph, becoming southwest after midnight. Chance of rain 50 percent.




Today at a Glance:
Palm Coast Farmers' Market at European Village: The city's only farmers' market is open every Sunday from noon to 4 p.m. at European Village, 101 Palm Harbor Pkwy, Palm Coast. With fruit, veggies, other goodies and live music. For Vendor Information email [email protected]
Pride Fest's Vigil for Pulse Victims: Pride Fest 2023 concludes this evening from 6 to 8 p.m. at Flagler Beach's Veterans Park with a vigil for the victims of the 2016 Pulse club massacre in Orlando, where 49 people were murdered. The vigil will include remarks by Flagler Beach mayor Suzie Johnston and City Commission Chairman Eric Cooley and a musical performance by Chris Gollon. Monday is the seventh anniversary of the massacre. Gov. Ron DeSantis has ordered flags to be flown at half-staff on all state and local buildings on Monday. See: "Exuberant Pride Day Follows Drag Night as Palm Coast Goes United Colors of LGBTQ+ in Town Center."
Grace Community Food Pantry, 245 Education Way, Bunnell, drive-thru open today from 1 to 4 p.m. The food pantry is organized by Pastor Charles Silano and Grace Community Food Pantry, a Disaster Relief Agency in Flagler County. Feeding Northeast Florida helps local children and families, seniors and active and retired military members who struggle to put food on the table. Working with local grocery stores, manufacturers, and farms we rescue high-quality food that would normally be wasted and transform it into meals for those in need. The Flagler County School District provides space for much of the food pantry storage and operations. Call 386-586-2653 to help, volunteer or donate.
Al-Anon Family Groups: Help and hope for families and friends of alcoholics. Meetings are every Sunday at Silver Dollar II Club, Suite 707, 2729 E Moody Blvd., Bunnell, and on zoom. More local meetings available and online too. Call 904-315-0233 or see the list of Flagler, Volusia, Putnam and St. Johns County meetings here.




In Coming Days:
Flagler Pride Weekend is on June 10-11 in Palm Coast's Central Park: All applications (Vendor, Sponsor, Volunteer, Speaker, Entertainment) for Flagler Pride Weekend are now open until midnight on May 20th, 2023. No late applications will be accepted or considered. Vendors, apply here. Flagler Pride weekend is scheduled for June 10-12, at Palm Coast's Central Park.
Nothing exceptional about the United States anymore: From Statista: "While the question of whether or not the charges brought forward against Trump are justified is up for the courts to decide, the fact that he is facing accountability for his actions signifies that the U.S. is neither a failed state, nor a "third world nation" as Trump and his allies suggested. In fact, the United States is by no means the first country to prosecute a former president, even if Trump's indictment is a first in the nation's long history. As the following chart illustrates, former leaders from all over the world, including wealthy democracies such as France and South Korea, have been charged or jailed after their time in office. According to research conducted by Axios, leaders who left office since 2000 have been jailed or prosecuted in at least 78 countries, the vast majority of these cases being related to corruption and/or illegal campaign financing."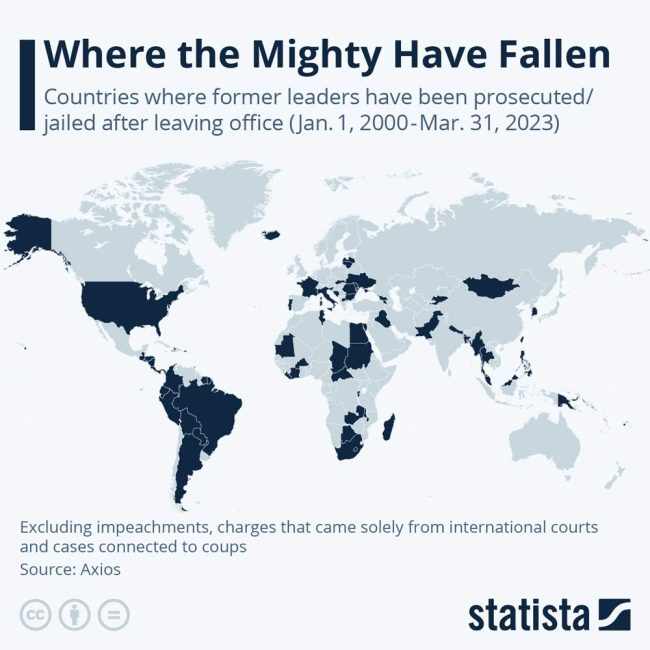 Now this:

The Live Calendar is a compendium of local and regional political, civic and cultural events. You can input your own calendar events directly onto the site as you wish them to appear (pending approval of course). To include your event in the Live Calendar, please fill out this form.
For the full calendar, go here.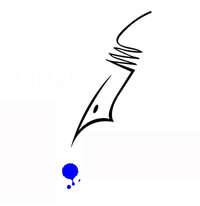 I don't believe Mr. Trump would have done well at Harry's. Let us begin with his preposterous hairdo. I can easily hear one of the boyos saying, "You know, Donny, with the money you spend on hair dye and spray, we could easily clear the national debt." As for his tan, I hear him being asked how long he has to keep his head in orange juice to achieve that color. His weight would be taken into account by suggesting he wear another of those long red ties on the back of his neck to cover up his ample caboose. On his less than subtle knowledge of the Constitution, he might be asked if he really interprets the Second Amendment, the right to bear arms, as the right to wear short-sleeve shirts. About his escapades with women, don't ask. This is a family newspaper.
–Joseph Epstein in "Somebody Needs to 'Bug' Donald Trump," The Wall Street Journal, June 9, 2023.