To include your event in the Briefing and Live Calendar, please fill out this form.
Weather: Mostly sunny. A slight chance of showers and thunderstorms in the afternoon. Highs in the upper 80s. Southeast winds 5 to 10 mph. Chance of rain 20 percent. Tuesday Night: Partly cloudy. Lows in the upper 60s. Southeast winds 5 to 10 mph, becoming south after midnight.




Today at a Glance:
The Flagler County School Board meets at 3 p.m. in workshop to go over the items on its upcoming school board meeting two weeks hence. The board meets in the training room on the third floor of the Government Services Building, 1769 East Moody Boulevard, Bunnell. Board meeting documents are available here.
Flagler Beach's Planning and Architectural Review Board meets at 5:30 p.m. at City Hall, 105 S 2nd Street. For agendas and minutes, go here.
The Palm Coast City Council meets at 6 p.m. at City Hall. For agendas, minutes, and audio access to the meetings, go here. For meeting agendas, audio and video, go here. See the full agenda here.
The Bunnell Planning, Zoning and Appeals Board meets at 6 p.m. at the Government Services Building, 1769 East Moody Boulevard, Bunnell. The board consists of Carl Lilavois, Chair; Manuel Madaleno, Nealon Joseph, Gary Masten and Lyn Lafferty.




In Coming Days:
Flagler Pride Weekend is on June 10-11 in Palm Coast's Central Park: All applications (Vendor, Sponsor, Volunteer, Speaker, Entertainment) for Flagler Pride Weekend are now open until midnight on May 20th, 2023. No late applications will be accepted or considered. Vendors, apply here. Flagler Pride weekend is scheduled for June 10-12, at Palm Coast's Central Park.
Notably: In honor of the men and women of June 6, 1944 at Omaha, Utah, Gold, Sword and Juno, here's Pointe du Hoc, between Omaha and Utah, in Calvados. Ronald Reagan gave it a bit of extra fame with his rather good Boys of Pointe Du Hoc speech many years ago. I took this shot 10 years ago, on an appropriately gray day. I'm not too sure about the sculpture. It is no less moving, whether you are standing there hearing the ocean crash below or looking at this, or any picture, knowing what this spit of earth meant and means still. It calls for a glass of Calvados.
—P.T.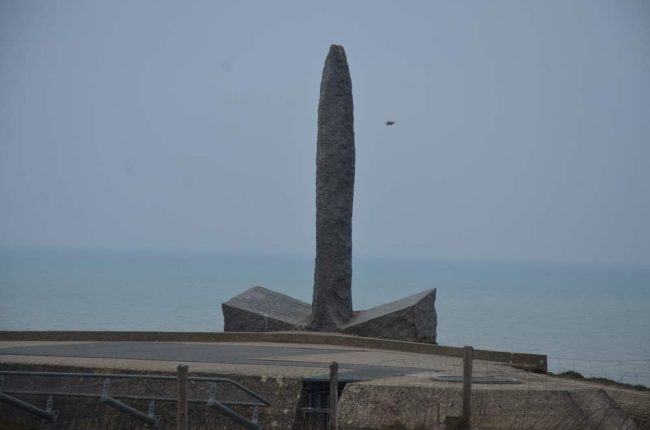 Now this:

The Live Calendar is a compendium of local and regional political, civic and cultural events. You can input your own calendar events directly onto the site as you wish them to appear (pending approval of course). To include your event in the Live Calendar, please fill out this form.
For the full calendar, go here.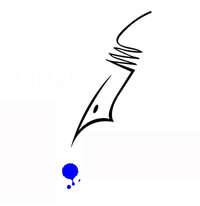 And we have seen growing evidence that the dangers to our country can come not only across borders, but from violence that gathers within. There is little cultural overlap between violent extremists abroad and violent extremists at home. But in their disdain for pluralism, in their disregard for human life, in their determination to defile national symbols, they are children of the same foul spirit. And it is our continuing duty to confront them. […] A malign force seems at work in our common life that turns every disagreement into an argument, and every argument into a clash of cultures. So much of our politics has become a naked appeal to anger, fear, and resentment. That leaves us worried about our nation and our future together.
–George W. Bush in a speech at the Flight 93 National memorial in Shanksville, Penn., Sept. 11, 2021.