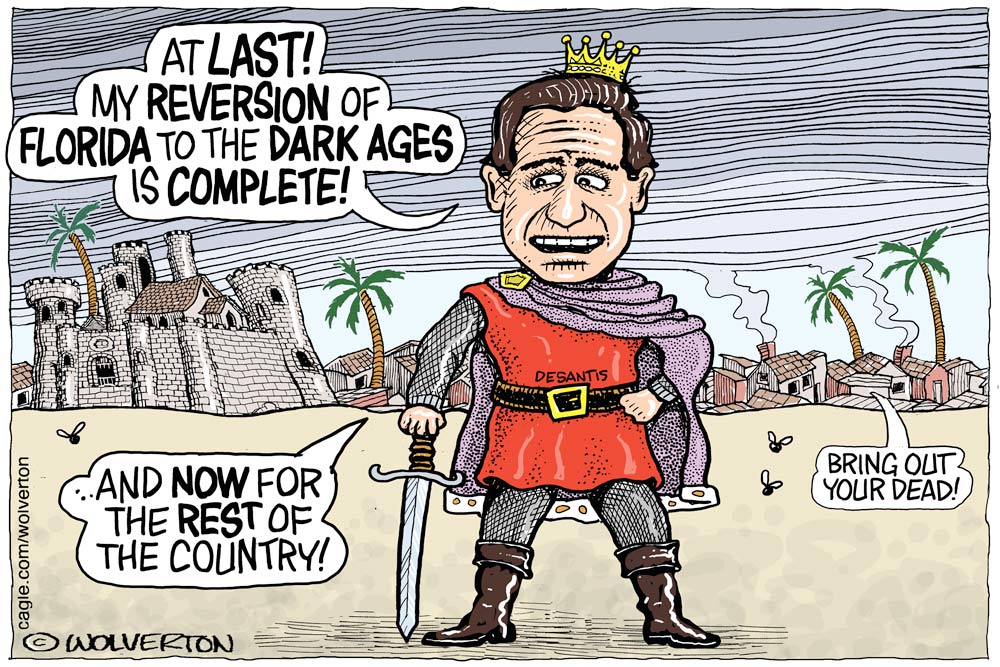 To include your event in the Briefing and Live Calendar, please fill out this form.
Weather: Showers likely with a slight chance of thunderstorms in the morning, then showers and thunderstorms in the afternoon. Highs in the lower 80s. Northeast winds 5 to 10 mph. Chance of rain 90 percent. Monday night: Showers and thunderstorms in the evening, then showers likely with a slight chance of thunderstorms after midnight. Lows in the upper 60s. Northeast winds 5 to 10 mph. Chance of rain 90 percent.
Today at a Glance:
In Court: Jury selection begins at 9 a.m. in Courtroom 401 at the Flagler County courthouse in the trial of Monserrate Teron, 59, a nurse and Army veteran arrested in Palm Coast two years ago. He is charged with two capital felony counts of raping a girl younger than 12, and a first-degree felony count of molesting a girl younger than 12. He faces life in prison if convicted. He is not eligible for the death penalty despite a new law that now makes defendants in his position potentially eligible. See: "In Trial of Man Accused of Raping 7 Year Old, Judge Will Allow Evidence 'Devastating to Defend'."
The Bunnell City Commission meets at 7 p.m. at the Government Services Building, 1769 East Moody Boulevard, Bunnell, where the City Commission is holding its meetings until it is able to occupy its own City Hall on Commerce Parkway likely in early 2023. To access meeting agendas, materials and minutes, go here. The commission is expected to extend the deadline for the tax rebates it's granting Vidya Herbs, the new company in Bunnell, and make several appointments to the planning board. The full agenda is here.
The Flagler County Beekeepers Association holds its monthly meeting from 6 to 8 p.m. at the Flagler Agricultural Center, 150 Sawgrass Rd., Bunnell (the county fairgrounds). This is a meeting for beekeepers in Flagler and surrounding counties (and those interested in the trade). The meetings have a speaker, Q & A, and refreshments are served. It is a great way to gain support as a beekeeper or learn how to become one. All are welcome. Meetings take place the fourth Monday of every month. Contact Kris Daniels at 704-200-8075.
Nar-Anon Family Groups offers hope and help for families and friends of addicts through a 12-step program, 6 p.m. at St. Mark by the Sea Lutheran Church, 303 Palm Coast Pkwy NE, Palm Coast, Fellowship Hall Entrance. See the website, www.nar-anon.org, or call (800) 477-6291. Find virtual meetings here.




In Coming Days:
Tuesday: Meowy Hour at Tortugas, 608 S Ocean Shore Blvd, Flagler Beach, 5-7 p.m.: Join Community Cats of Palm Coast for a Meowy Hour! Enjoy hors d'oeuvres, a beverage of your choice, live music and raffles at Tortugas, the popular Flagler Beach nightspot.
Flagler Pride Weekend is on June 10-11 in Palm Coast's Central Park: All applications (Vendor, Sponsor, Volunteer, Speaker, Entertainment) for Flagler Pride Weekend are now open until midnight on May 20th, 2023. No late applications will be accepted or considered. Vendors, apply here. Flagler Pride weekend is scheduled for June 10-12, at Palm Coast's Central Park.
Notably: Martin Amis, who wrote–well before cancel culture–that "being inoffensive, and being offended, are now the twin addictions of the culture," and who was, in The Guardian's description, "the influential author of era-defining novels including Money and London Fields," died in Lake Worth, of all places, at age 73, of cancer of the oesophagus, the same cancer that claimed Christopher Hitches, a close friend. He also gave us this: ""Being more or less unembarrassable, Americans are fatally attracted to the embarrassing: they have an anti-talent for it (the Oscars, the primaries, the hearings, the trials, Shirley Temple, Clarence Thomas, Andrea Dworkin, Al Sharpton, Ronald Reagan, Jimmy Swagart)." And this: "But the only time an educated and well-balanced person has any business being depressed by a book is when its author is simply a bore. (One wearily instances the possibility represented by King Lear, at once the most harrowing and uplifting work in the language.)" How he ended up in lake Worth is beyond comprehension.
—P.T.
Now this:

The Live Calendar is a compendium of local and regional political, civic and cultural events. You can input your own calendar events directly onto the site as you wish them to appear (pending approval of course). To include your event in the Live Calendar, please fill out this form.
For the full calendar, go here.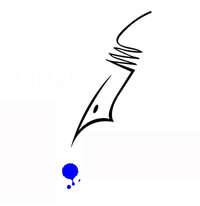 I am a great fan of political correctness. And you won't hear many people say that. "Oh, I'm very politically correct." Of course not. It's always rather shame-faced. But you step back and have a minute's thought and you see that it's done a great deal of good, and the idea that you can shrug off these constraints and, you know, the American unbound is suddenly free again to be a racist, to be a misogynist, to be a homophone, "oh, great, that's what we want." I think that's just an excuse for being a pig, basically.
–Martin Amis, from a CBS interview.