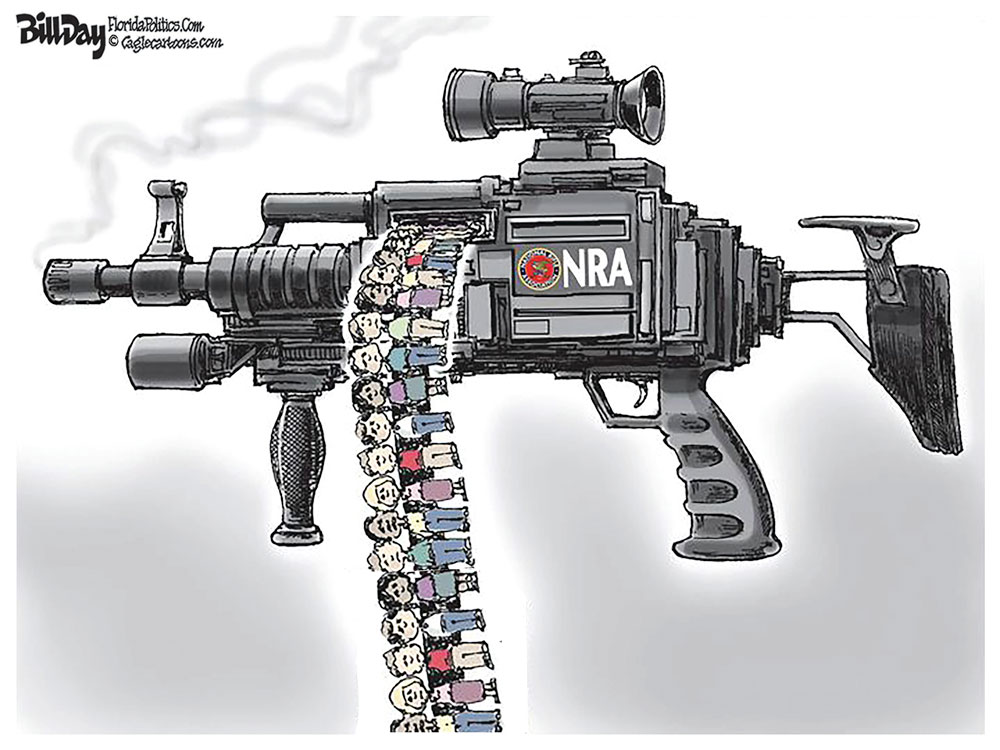 To include your event in the Briefing and Live Calendar, please fill out this form.
Weather: Mostly sunny in the morning, then becoming mostly cloudy. Highs in the lower 90s. Southwest winds 5 to 10 mph. Tuesday Night: Partly cloudy. Lows in the mid 60s. Southwest winds around 5 mph.




Today at a Glance:
The Palm Coast City Council workshop scheduled for today has been cancelled.
The Community Traffic Safety Team led by Flagler County Commissioner Andy Dance meets at 9 a.m. in the first-floor conference room at the Government Services Building, 1769 East Moody Boulevard, Bunnell.
The St. Johns River Water Management District Governing Board holds its regular monthly meeting at its Palatka headquarters at 10 a.m.. The public is invited to attend and to offer in-person comment on Board agenda items. A livestream will also be available for members of the public to observe the meeting online. Governing Board Room, 4049 Reid St., Palatka. Click this link to access the streaming broadcast. The live video feed begins approximately five minutes before the scheduled meeting time. Meeting agendas are available online here.
Lag Ba'omer Community Bbq at Bing's Landing, 5862 North Oceanshore Boulevard, Palm Coast, 6 p.m. Join the Jewish community of Palm Coast for a party in honor of the holiday Lag Ba'omer! Located on the waterside at the beautiful Bing's Landing park, the celebration will include Fresh, delicious BBQ dinner, Ice cold drinks and L'Chiams, Music, Moon bounce, Drum Circle, Family friendly event, all ages and stages welcome. $10 suggested donation per person. Please RSVP so we can prepare accordingly by clicking here.
The Flagler County Planning Board meets at 5:30 p.m. at the Government Services Building, 1769 East Moody Boulevard, Bunnell. See board documents, including agendas and background materials, here. Watch the meeting or past meetings here.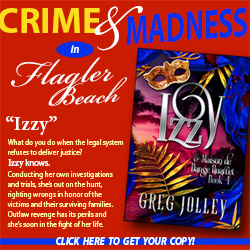 In Coming Days:
Flagler Pride Weekend: All applications (Vendor, Sponsor, Volunteer, Speaker, Entertainment) for Flagler Pride Weekend are now open until midnight on May 20th, 2023. No late applications will be accepted or considered. Vendors, apply here. Flagler Pride weekend is scheduled for June 10-12, at Palm Coast's Central Park.
Notably: Grim as the succession of days have been–the Florida Legislature ending 60 days of rewinds, the shootings, the apologies for vandals of free expression–or precisely because the succession of days have been so grim, why not go contrapuntal on the horrors and note an oddly curious find: as unexpected as this may be, the word paradise is not without some Persian origins: "The word فردوس [ferdous] has the following two meanings in modern Persian:
– a garden or orchard;
– Paradise, the heavenly garden.
This word, in its current form, has been borrowed from the Arabic word فردوس [firdaws], the plural form of which is فرادیس [farādis]." I found this on a blog, corroborated by a piece in The Atlantic, though the OED, as infallible as popes, does not go that far: "Of multiple origins. Partly a borrowing from Latin. Partly a borrowing from French. Etymons: Latin paradisus; French paradis, parais." There seems to be no known associations, in any etymological dictionary, in the OED, or in the known universe, between paradise and Palm Coast. That's not to say that in a couple of hundred years, the OED's long list of examples of the the word's use won't attribute one to something from the ITT archives making the comparison. More specifically, the P Section.
—P.T.
Now this:

The Live Calendar is a compendium of local and regional political, civic and cultural events. You can input your own calendar events directly onto the site as you wish them to appear (pending approval of course). To include your event in the Live Calendar, please fill out this form.
For the full calendar, go here.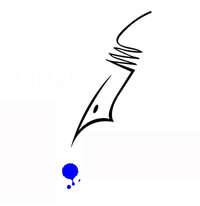 Twice a week after school, Tuesdays and Thursdays, I volunteer at a high-kill shelter. Every time I'm there, I see the conditions under which people determine love. Youth + symmetry + quietness = love Young dogs find homes quickly. Old dogs are fucked. Dogs who are missing something—an eye, a leg? They lack symmetry. It's lethal injection for them, almost all the time. Barkers. Dogs who make a fuss, who don't wait patiently and virtuously, who don't wag their little tails and perk up their ears. Dogs who cry for help. No one wants them, either.
–From Elana K. Arnold's What Girls Are Made Of (2017).
.