To include your event in the Briefing and Live Calendar, please fill out this form.
Weather: Partly cloudy with a slight chance of thunderstorms. A slight chance of showers in the morning, then a chance of showers in the afternoon. Highs around 80. Northeast winds 5 to 10 mph. Chance of rain 40 percent. Wednesday Night: Partly cloudy. A chance of showers with a slight chance of thunderstorms in the evening. Lows in the lower 60s. Northeast winds 5 to 10 mph. Chance of rain 30 percent.




Today at a Glance:
Separation Chat, Open Discussion: The Atlantic Chapter of Americans United for the Separation of Church and State hosts an open, freewheeling discussion on the topic here in our community, around Florida and throughout the United States, noon to 1 p.m. at its new location, Pine Lakes Golf Club Clubhouse Pub & Grillroom (no purchase is necessary), 400 Pine Lakes Pkwy, Palm Coast (0.7 miles from Belle Terre Parkway). Call (386) 445-0852 for best directions. All are welcome! Everyone's voice is important. For further information email [email protected] or call Merrill at 804-914-4460.
The Circle of Light Course in Miracles study group meets at Vedic Moons, 4984 Palm Coast Parkway NW, Palm Coast, Fl every Wednesday at 1:20 PM. There is a $2 love donation that goes to the store for the use of their room.   If you have your own book, please bring it.  All students of the Course are welcome.  There is also an introductory group at 1:00 PM. The group is facilitated by Aynne McAvoy, who can be reached at [email protected]
Weekly Chess Club for Teens, Ages 9-18, at the Flagler County Public Library: Do you enjoy Chess, trying out new moves, or even like some friendly competition?  Come visit the Flagler County Public Library at the Teen Spot every Wednesday from 4 to 5 p.m. for Chess Club. Everyone is welcome, for beginners who want to learn how to play all the way to advanced players. For more information contact the Youth Service department 386-446-6763 ext. 3714 or email us at [email protected]
Open Auditions for Spotlight on Flagler Youth Talent Show at the The Flagler County Youth Center, Wednesday, April 26 and Thursday, April 27, both nights from 5 to 7 p.m., at the Youth Center. All grades are invited to participate. in anticipation of the 2023 Talent Show on May 26 at 6:30 p.m. at the Flagler Auditorium. The Youth center is on the campus of Flagler Palm Coast High School, 5500 State Road 100, Palm Coast. For performances that require a Piano or a longer setup time please submit a virtual submission. Click here to submit. The full 2022 Talent Show is below.




The Flagler Youth Orchestra performs its third concert of the 2022-23 season on Wednesday, April 26th, at 7 p.m. at the Flagler Auditorium, 5500 State Road 100, Palm Coast. Conductor Joe Corporon and fellow associate conductors of the FYO will lead five orchestras with more than 300 string musicians — a cross-section of public, private and homeschooled students. The program will feature music by Elgar and John Williams, performed with members of the Flagler-Palm Coast High School band, and much more. Tickets are available online (book easily here) or at the Flagler Auditorium box office, (386) 437-7547. Adult tickets are $10 with $1 from each ticket going to the Auditorium's Arts in Education Fund. Children 17 and under are $4. Prices include ticketing fee.
April 26: Flagler Tiger Bay After Dark: Dr. Maya Angelou, a Conversation with Colin Johnson, grandson of Dr. Maya Angelou, who will share his story of growing up with a national treasure, and her perspective on life and politics. 5:30 p.m., Crave's Coastal Kitchen & Cocktails, 2000 S Ocean Shore Blvd, Flagler Beach. Your $25 ticket includes event entry and heavy hors d'oeuvres. Cash bar. Colin Johnson, a civil rights activist and National Women's Hall of Fame Inductee, Dr. Maya Angelou's Awards and Honors include the Presidential Medal of Freedom, National Medal of Arts, and numerous Grammy Awards. Angelou was commemorated with a Forever Stamp by the U.S. Postal Service in 2015 for her contributions to arts, culture and equality. Join us for a fascinating look at the life and legacy of Dr. Maya Angelou.
In Coming Days:
Flagler Pride Weekend: All applications (Vendor, Sponsor, Volunteer, Speaker, Entertainment) for Flagler Pride Weekend are now open until midnight on May 20th, 2023. No late applications will be accepted or considered. Vendors, apply here. Flagler Pride weekend is scheduled for June 10-12, at Palm Coast's Central Park.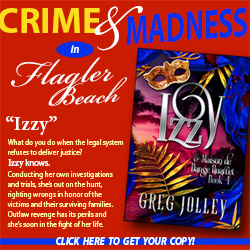 From Statistia: [V]inyl album sales in the United States surpassed CD sales for the first time since 1987 last year. There's an old adage in Germany reminding people to be nice to others on their road to fortune and fame, because you always meet twice: once on the way up and once on the way down. The same apparently is true for music recording media, as the CD is now awkwardly waving hello to vinyl records, which it once drove to near extinction. According to the Recording Industry Association of America (RIAA), 41 million vinyl records were sold in the U.S. last year, up from just 1.3 million in 2007, the year that Record Store Day was conceived. In the meantime, CD album sales plummeted from 500 million units in 2007 to just 33.4 million last year, marking the first time in 35 years that vinyl had the upper hand against its digital descendant.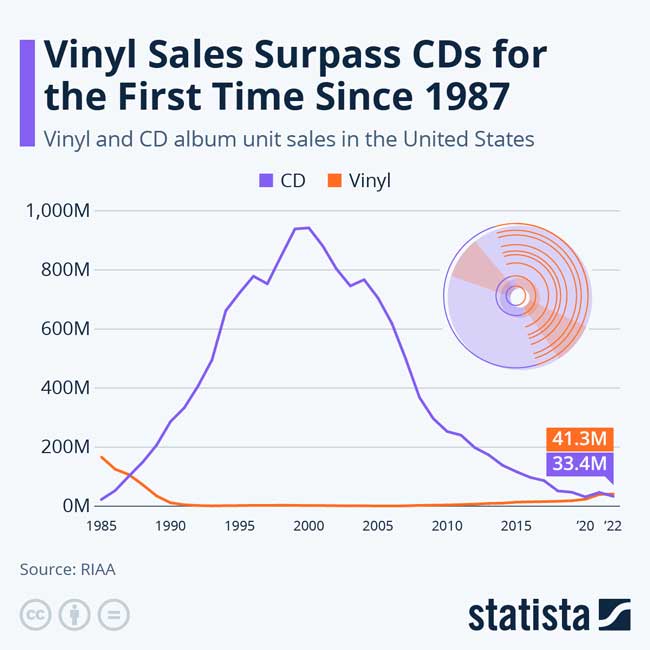 Now this: You'll get a much better version of this at tonight's Flagler Youth Orchestra concert at the Flagler Auditorium. See above.

The Live Calendar is a compendium of local and regional political, civic and cultural events. You can input your own calendar events directly onto the site as you wish them to appear (pending approval of course). To include your event in the Live Calendar, please fill out this form.
For the full calendar, go here.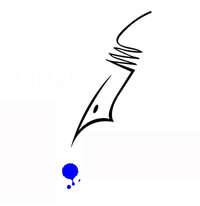 "We'll have a moment of silence, and i'll just leave it at that right now."
–Flagler County Commissioner Dave Sullivan, chairing the Tourist Development Council meeting, April 19, 2023.