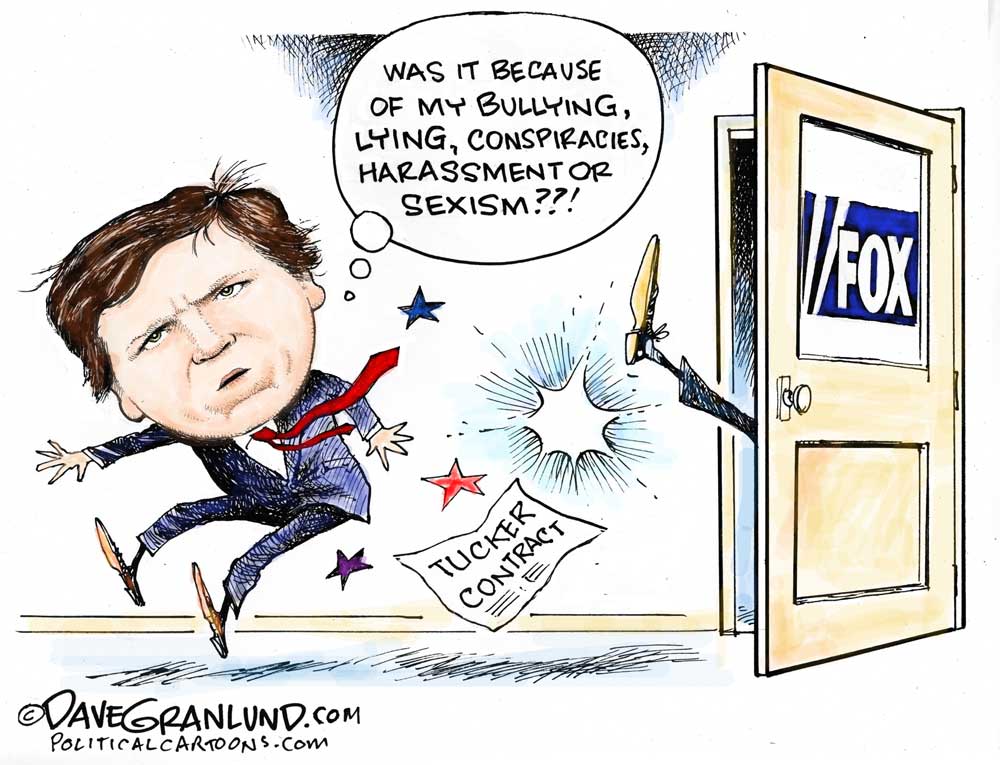 To include your event in the Briefing and Live Calendar, please fill out this form.
Weather: Mostly cloudy with a chance of showers with a slight chance of thunderstorms. Highs in the upper 70s. Northeast winds 5 to 10 mph. Chance of rain 50 percent. Tuesday Night: Partly cloudy. A chance of showers with a slight chance of thunderstorms in the evening. Lows in the lower 60s. Northeast winds 5 to 10 mph. Chance of rain 30 percent.




Today at a Glance:
The Palm Coast City Council meets in workshop at 9 a.m. at City Hall. The council will hear a year-to-date budget overview, a presentation on the Fire Department, and on its street-pavement program. It will also discuss the pending approval of its strategic plan, or set of goals for the coming year. For agendas, minutes, and audio access to the meetings, go here. For meeting agendas, audio and video, go here.
The NAACP Flagler Branch's General Membership Meeting is scheduled for 6 p.m. at the African American Cultural Society, 4422 North U.S. Highway 1, Palm Coast (just north of Whiteview Parkway). The meeting is open to the public, including non-members. To become a member, go here.
In Coming Days:
Flagler Pride Weekend: All applications (Vendor, Sponsor, Volunteer, Speaker, Entertainment) for Flagler Pride Weekend are now open until midnight on May 20th, 2023. No late applications will be accepted or considered. Vendors, apply here. Flagler Pride weekend is scheduled for June 10-12, at Palm Coast's Central Park.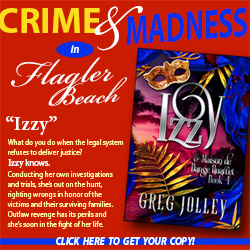 April 26: Flagler Tiger Bay After Dark: Dr. Maya Angelou, a Conversation with Colin Johnson, grandson of Dr. Maya Angelou, who will share his story of growing up with a national treasure, and her perspective on life and politics. 5:30 p.m., Crave's Coastal Kitchen & Cocktails, 2000 S Ocean Shore Blvd, Flagler Beach. Your $25 ticket includes event entry and heavy hors d'oeuvres. Cash bar. Colin Johnson, a civil rights activist and National Women's Hall of Fame Inductee, Dr. Maya Angelou's Awards and Honors include the Presidential Medal of Freedom, National Medal of Arts, and numerous Grammy Awards. Angelou was commemorated with a Forever Stamp by the U.S. Postal Service in 2015 for her contributions to arts, culture and equality. Join us for a fascinating look at the life and legacy of Dr. Maya Angelou.
Editorial Notebook: At a media law seminar I just attended one of the panelists spoke of the importance, for lawyers and journalists, to expose themselves to opposing points of view, a proposition seemingly valid on its face. Who would argue it? But the panelist was also referring to Fox News in one of several segments when the lawyers in the room never stopped describing their disbelief at the unraveling of the network, at the radical brazenness of its lies and how at heart the Dominion case against Fox wasn't an interesting one because it was without nuance. It was as black and white as it gets. Fox hosts lied. They did so repeatedly, to retain their audience. They did so knowingly. It's the classic definition of lying maliciously, and with reckless disregard for the truth. One of the lawyers in the room said all you need to know about the case is Sullivan vs. New York Times, the landmark case that set the standard for libel. Of course the network would have lost had it gone to trial. It settled for the largest libel settlement in history instead. But to get back to the panelist's suggestion that we expose ourselves to different points of view: how does that apply to lies? It does not, except to the extent that (psychologists and anthropologists aside) we may want to expose ourselves not to different points of view, but to a form of evil–the way it was useful, for example, to buy the collection of speeches and pronouncements by Bin Laden and his henchmen that the University of Harvard Press put out in 2008. Even then, at least it was just print. But having to watch that sort of thing is a different story. I refer to having to watch, for example, Tucker Carlson. I never did during his years on Fox, except in a few YouTube snippets here and there. I have no doubt he'll be replaced with an equally bad or worse character, just as he replaced Bill O'Reilly. But what do we gain by watching these opposite "points of view," when they're not points of view but assaults on reason, on the senses, on our humanity? Watching Carlson, watching Fox, is like watching an ISIS beheading video. I had the misfortune of watching one once about a decade or more ago, off YouTube. I have regretted it ever since. It's impossible to describe the revulsion, the offense, not just of the video, of the act, but of the act of watching it, which becomes a complicit offense toward the victim. And what does it benefit, other than to viscerally witness an evil? Maybe it helps whip up the will to fight. I don't know that we had to go that far, having 9/11's memories being enough. (Would I say the same about publishing images of the dead of school shootings? Probably not: we obviously care more about guns than we do about children, as a friend recently wrote in these pages, so perhaps showing those images might begin to change our mind.) I feel no less revulsion at any display of violence, not always necessarily fatal, either. And I feel the same way at the mere sound of a Carlson or a Hannity in my ear. It's not just the sound of lies or cynicism extended over hours of broadcasting every day. It's reckless malice, and it's not a point of view. To listen becomes an act of complicity in the debasement. There are better ways to hear differing points of view, starting with finding voices that at least begin to rate as points of view, rather than as scimitars to one's throat.
—P.T.
Now this:

The Live Calendar is a compendium of local and regional political, civic and cultural events. You can input your own calendar events directly onto the site as you wish them to appear (pending approval of course). To include your event in the Live Calendar, please fill out this form.
For the full calendar, go here.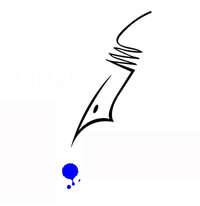 At which point, Mudd turned to face the table to Shields's right, and reintroduced . . . David Gergen.
"Did you realize he's been sitting, listening to us the whole time?" Mudd asked, as the director switched cameras to show Gergen there at the table, laughing, grinning slyly, from under his long, pale blond eyelashes, as if to say: Aren't we naughty? And everyone else, Williams and Chavez and Shields and Mudd, was smiling and laughing, too. The joke was, really, delightful. The whole time they had been discussing Gergen, acting as if they were trying to give an honest appraisal of the man — why, he had been right there sitting among his pals. How delicious (how perfect) to admit that it was all just a great big shucks, that it didn't matter where Gergen sat or whom he worked for at the moment, that he and they were in on it together and that only those saps out there, outside the beltway, were dumb enough to think it was for real.
Oddly enough, no one knows better what is wrong with all this than David Gergen. It is a dislocating experience to hear him — this former Nixon speech writer, this former Reagan director of communications, this man who has spent the larger part of his adult life building the images of Presidents and of himself, this insider so dedicated to the insider's art of leaking that old colleagues call him the Sieve — as he disdains and regrets his life's work.
"So often now, Presidents are being judged, politicians are being judged by the quality of their performances: how well do they play the game?" Gergen says. "Did they give a good speech? Or did they do something interesting today? It's all the same. The horse-race nature of the campaign, which gets covered ad nauseam, now also dominates the Presidency. And I think in some ways that the people who are in the business of government and the people in the punditry business are almost co-conspirators. They are feeding off each other. The people in the press are judging you on that basis and the people inside are responding to that. Instead of saying, 'How do we change things in people's lives?' it has become: 'How do we put the packaging together? How do we put the bright ribbons on it that will make people think it is important, or interesting or different? How do we make the pundits say, "Gee, that was impressive"?' And this has no bearing on what happens underneath, and it creates a deepening cynicism."
–From Michael Kelly's "David Gergen, Master of THE GAME," The New York Times Magazine, Oct. 31, 1993.