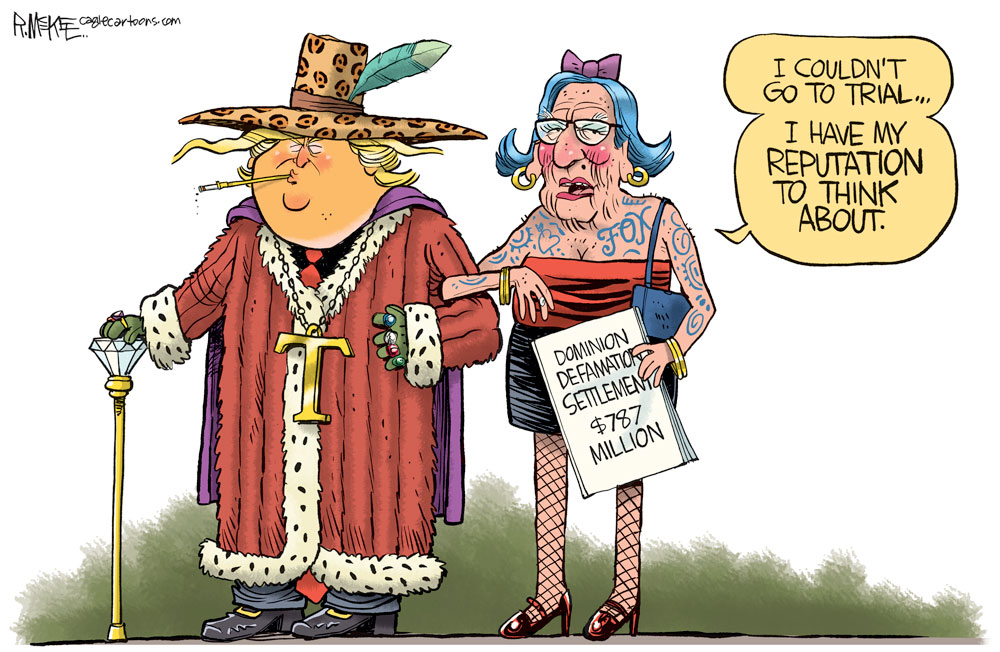 To include your event in the Briefing and Live Calendar, please fill out this form.
Weather: Mostly sunny. Highs around 80. Northeast winds 5 to 10 mph. Sunday Night: Mostly clear. Lows in the lower 60s. Northeast winds 5 to 10 mph.




Today at a Glance:
Palm Coast Farmers' Market at European Village: The city's only farmers' market is open every Sunday from noon to 4 p.m. at European Village, 101 Palm Harbor Pkwy, Palm Coast. With fruit, veggies, other goodies and live music. For Vendor Information email [email protected]
'Barnum,' at Flagler Playhouse, 2 p.m., 301 E Moody Blvd, Bunnell. Tickets: $30. Book here. P.T. Barnum, the Greatest Showman on Earth, combines razzle-dazzle with charm and brass to sell "humbug" to cheering crowds. A joyful and moving musical portrait of the 19th century's greatest show-biz legend, Barnum is a colorful, dynamic spectacle with heart. Cy Coleman and Michael Stewart's rousing score includes "There's a Sucker Born Every Minute," "Join the Circus," "The Colors of My Life" and "Come Follow The Band." See: "Before Fox News, There Was Barnum's 'Sucker Born Every Minute': Flagler Playhouse Stages Timely Musical."
For the Love of Singing: A Community Chorus of Palm Coast Concert is scheduled for Friday at 7 p.m. and Sunday at 4 p.m. at Trinity Presbyterian Church, 156 Florida Park Drive, Palm Coast. Donations will be accepted.
Al-Anon Family Groups: Help and hope for families and friends of alcoholics. Meetings are every Sunday at Silver Dollar II Club, Suite 707, 2729 E Moody Blvd., Bunnell, and on zoom. More local meetings available and online too. Call 904-315-0233 or see the list of Flagler, Volusia, Putnam and St. Johns County meetings here.




Grace Community Food Pantry, 245 Education Way, Bunnell, drive-thru open today from 1 to 4 p.m. The food pantry is organized by Pastor Charles Silano and Grace Community Food Pantry, a Disaster Relief Agency in Flagler County. Feeding Northeast Florida helps local children and families, seniors and active and retired military members who struggle to put food on the table. Working with local grocery stores, manufacturers, and farms we rescue high-quality food that would normally be wasted and transform it into meals for those in need. The Flagler County School District provides space for much of the food pantry storage and operations. Call 386-586-2653 to help, volunteer or donate.
In Coming Days:
Flagler Pride Weekend: All applications (Vendor, Sponsor, Volunteer, Speaker, Entertainment) for Flagler Pride Weekend are now open until midnight on May 20th, 2023. No late applications will be accepted or considered. Vendors, apply here. Flagler Pride weekend is scheduled for June 10-12, at Palm Coast's Central Park.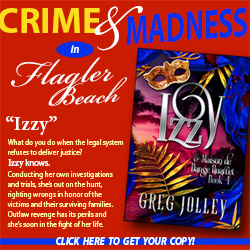 April 26: Flagler Tiger Bay After Dark: Dr. Maya Angelou, a Conversation with Colin Johnson, grandson of Dr. Maya Angelou, who will share his story of growing up with a national treasure, and her perspective on life and politics. 5:30 p.m., Crave's Coastal Kitchen & Cocktails, 2000 S Ocean Shore Blvd, Flagler Beach. Your $25 ticket includes event entry and heavy hors d'oeuvres. Cash bar. Colin Johnson, a civil rights activist and National Women's Hall of Fame Inductee, Dr. Maya Angelou's Awards and Honors include the Presidential Medal of Freedom, National Medal of Arts, and numerous Grammy Awards. Angelou was commemorated with a Forever Stamp by the U.S. Postal Service in 2015 for her contributions to arts, culture and equality. Join us for a fascinating look at the life and legacy of Dr. Maya Angelou.
Notably: From the files of FlaglerLive on this day 10 years ago (not a wire story): "The National Assembly voted today (April 23) 331-225, with 10 abstentions, to legalize gay marriage and gay adoption in France. The vote followed almost 137 hours of debate in the assembly. It makes France the 14th nation in the world to legalize gay marriage, and the ninth in Europe. The United States has not done so, as a nation, though nine states have legalized same-sex marriage so far, all of them north of the Mason-Dixon Line and, with Iowa's exception, east of the Mississippi." It's only a decade old. But there's an artifact feel to the paragraph, that quaintness of hope on the upswing: by then Joe Biden as Obama's vice president had forced Obama to support gay marriage (he did so, reluctantly and with some chicanery, in May 2012). The Supreme Court, with Justice Kennedy writing the majority opinion, would legalize it all by 2015. How strange, how deflating, that this all may prove to be an elongated Prague Spring, at least in the United States: a pending case before the supreme court of India could legalize it all there soon. 
—P.T.
Now this:

The Live Calendar is a compendium of local and regional political, civic and cultural events. You can input your own calendar events directly onto the site as you wish them to appear (pending approval of course). To include your event in the Live Calendar, please fill out this form.
For the full calendar, go here.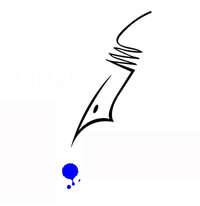 Sexual signals can be received without being consciously sent. The first cartoon characters to be accused of aberrant sexual practices were Batman and Robin. In a 1954 book titled Seduction of the Innocent, a psychologist named Fred Wertham attacked the sadistic violence and sexual deviance portrayed in comic books. Batman and Robin, he noted, were two men living together who liked to wear capes and tights. Back home at stately Wayne Manor, they lounged about in dressing gowns. Wertham was a student of Freud who discovered a message that Bob Kane, Batman's creator, probably never consciously intended. But that doesn't mean it wasn't there. […] There's no scientific or psychological basis for believing that children are affected in their sexual development or eventual sexual orientation by exposure to homosexuality–on television or in real life. If the creators of cartoons are intentionally or unintentionally giving children the idea that gay people are part of the big, happy human family, that's a good thing, not a bad one. (If it weren't for gay people, there would be no Lion King–or much else on the all-American cultural front.) The conservative paranoia about recruiting, which leads them to think that gay school teachers and Boy Scout leaders present a hazard to the young is pure prejudice. 
—Jacob Weisberg, from "The Cartoon Closet," Slate, Feb. 20, 1999.