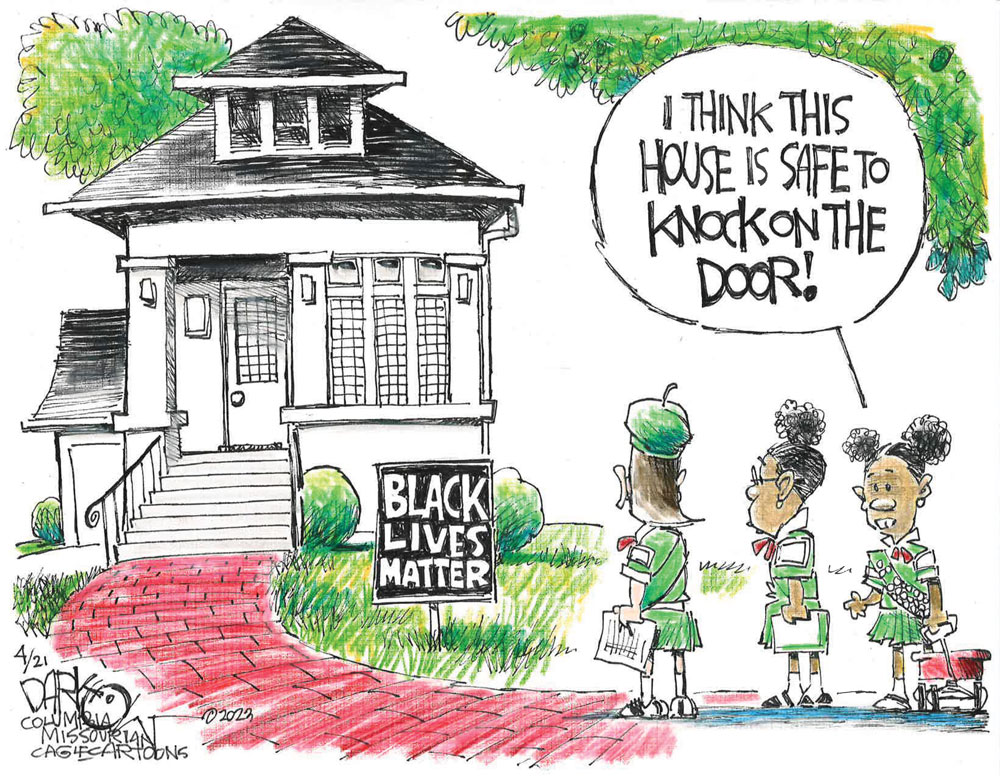 To include your event in the Briefing and Live Calendar, please fill out this form.
Weather: Partly cloudy. A chance of showers and thunderstorms in the afternoon. Highs in the upper 80s. Southwest winds around 5 mph. Chance of rain 40 percent. Saturday Night: Mostly cloudy with a chance of showers and thunderstorms in the evening, then partly cloudy after midnight. Lows in the lower 60s. East winds around 5 mph, becoming north after midnight. Chance of rain 40 percent.




Today at a Glance:
The Saturday Flagler Beach Farmers Market is scheduled for 9 a.m. to 1 p.m. today at Wickline Park, 315 South 7th Street, featuring prepared food, fruit, vegetables , handmade products and local arts from more than 30 local merchants. The market is hosted by Flagler Strong, a non-profit.
Earth Day Celebration: Washington Oaks Gardens State Park at 6400 N. Oceanshore Blvd. Palm Coast is hosting the Annual Earth Day Event from 10 a.m. to 3 p.m. with Live Entertainment, Food Vendors, Arts & Craft Vendors, Environmental Education Booths, Kids Section, Plant Sales, a Gift Shop and more. Please have your $5 entrance fees ready to help with traffic at the front gate.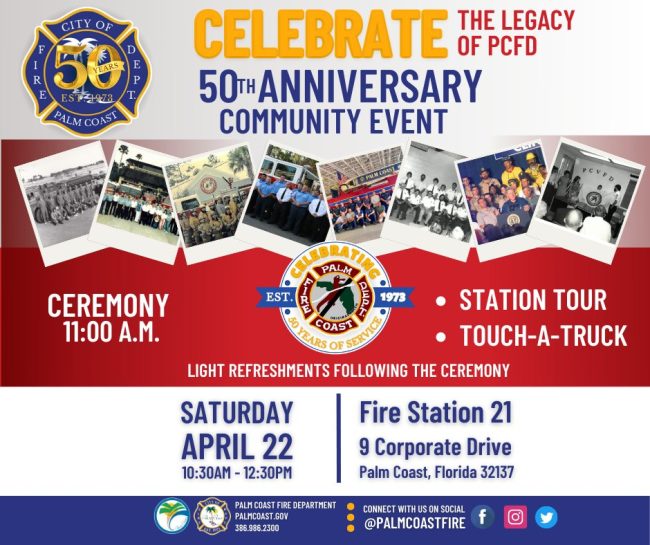 The Palm Coast Fire Department's 50th Anniversary: 10:30 a.m. at Fire Station 21, 9 Corporate Drive, with an 11 a.m. ceremony, station tours, touch-a-truck. "The department is thrilled to commemorate 50 years of dedicated service to our beloved community," a department announcement says. "The department's roots were established by its visionary forefathers, whose leadership laid the foundation of excellence that we continue to uphold today. The Palm Coast Fire Department was established on April 3, 1973, with 36 members, many of whom were retired firefighters from various parts of the country who settled in the Palm Coast area. We have grown as a department and a community over these past 50 years. We cordially invite you to join us for a momentous occasion – the Palm Coast Fire Department's 50th Anniversary Kick-off Celebration."
Autism Awareness Festival and Resource Fair, 11 a.m. to 3 p.m. at Central Park in Palm Coast's Town Center. Music, games, food trucks, craft and resource vendors, bounce house and a lot more. Also note: there will be a special moment to thank all of our schools' ESE staff at noon by the flagpole. EPAC–the ESE Parent Advisory Council–will have a tent set up with resources for parents and fun activities for the kids.




Is Your Systemic Education Relevant? Panel Discussion at the African American Cultural Society, 4422 North U.S. Highway 1, Palm Coast (just north of Whiteview Parkway), at 12:30 p.m. Led by Museum Intern, Oslyn Bryant, with AACS Panelists
Rob Whiting, Education Chair, Edward Brown, Africa Study Group Leader, Dr. Gina Barclay-McLaughlin, and community members Yvette Edghill Spano of the NAACP, Dr. Connie Mitchell of Bethune Cookman
and students Oslyn Bryant, Krishna E. Louis, V. Tomoah and
Edwina Brown. Hosted by Charming Sisters Events. Call Ashley, 618-972-3950.
3rd Annual Spring Fling at the Flagler County Fairgrounds, 150 Sawgrass Road, Bunnell, from 10 a.m. to 3 p.m., free admission, live music, 100 local vendors and food trucks, focusing on Mother's Day gifts–jewelry, home decor, candles, clothing boutiques, hand-made items, and more.
Gamble Jam: Musicians of all ages can bring instruments and chairs and join in the jam session, 2 to 5 p.m. . Program is free with park admission! Gamble Rogers Memorial State Recreation Area at Flagler Beach, 3100 S. Oceanshore Blvd., Flagler Beach, FL. Call the Ranger Station at (386) 517-2086 for more information. The Gamble Jam is a family-friendly event that occurs every second and fourth Saturday of the month.  The park hosts this acoustic jam session at one of the pavilions along the river to honor the memory of James Gamble Rogers IV, the Florida folk musician who lost his life in 1991 while trying to rescue a swimmer in the rough surf.
'Barnum,' at Flagler Playhouse, 301 E Moody Blvd, Bunnell. Tickets: $30. Book here. P.T. Barnum, the Greatest Showman on Earth, combines razzle-dazzle with charm and brass to sell "humbug" to cheering crowds. A joyful and moving musical portrait of the 19th century's greatest show-biz legend, Barnum is a colorful, dynamic spectacle with heart. Cy Coleman and Michael Stewart's rousing score includes "There's a Sucker Born Every Minute," "Join the Circus," "The Colors of My Life" and "Come Follow The Band." See: "Before Fox News, There Was Barnum's 'Sucker Born Every Minute': Flagler Playhouse Stages Timely Musical."




Grace Community Food Pantry, 245 Education Way, Bunnell, drive-thru open today from 10 a.m. to 1 p.m. The food pantry is organized by Pastor Charles Silano and Grace Community Food Pantry, a Disaster Relief Agency in Flagler County. Feeding Northeast Florida helps local children and families, seniors and active and retired military members who struggle to put food on the table. Working with local grocery stores, manufacturers, and farms we rescue high-quality food that would normally be wasted and transform it into meals for those in need. The Flagler County School District provides space for much of the food pantry storage and operations. Call 386-586-2653 to help, volunteer or donate.
In Coming Days:
Flagler Pride Weekend: All applications (Vendor, Sponsor, Volunteer, Speaker, Entertainment) for Flagler Pride Weekend are now open until midnight on May 20th, 2023. No late applications will be accepted or considered. Vendors, apply here. Flagler Pride weekend is scheduled for June 10-12, at Palm Coast's Central Park.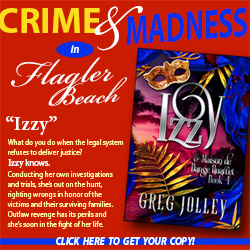 April 26: Flagler Tiger Bay After Dark: Dr. Maya Angelou, a Conversation with Colin Johnson, grandson of Dr. Maya Angelou, who will share his story of growing up with a national treasure, and her perspective on life and politics. 5:30 p.m., Crave's Coastal Kitchen & Cocktails, 2000 S Ocean Shore Blvd, Flagler Beach. Your $25 ticket includes event entry and heavy hors d'oeuvres. Cash bar. Colin Johnson, a civil rights activist and National Women's Hall of Fame Inductee, Dr. Maya Angelou's Awards and Honors include the Presidential Medal of Freedom, National Medal of Arts, and numerous Grammy Awards. Angelou was commemorated with a Forever Stamp by the U.S. Postal Service in 2015 for her contributions to arts, culture and equality. Join us for a fascinating look at the life and legacy of Dr. Maya Angelou.




Notably: It is one of the unfortunate days in American history, the day, in 1864, when an Act of Congress led to the "In God We Trust" to start being minted onto U.S. coins, toward the end of the Civil War. Congress would turn the phrase into the country's official motto in the thick of the Cold War in 1956, around the time when "under God" was slipped into the Pledge of Allegiance and the KKK was burning crosses across the land. By 1979, Jerry Falwell was preaching: "I hope to see the day when, as in the early days of our country, we won't have public schools. The churches will have taken them over again and Christians will be running them. What a happy day that will be." In Florida, we're almost there. 
—P.T.
Now this: Frank Rich and Fran Lebowitz discuss the role of religion in American politics and public life 

The Live Calendar is a compendium of local and regional political, civic and cultural events. You can input your own calendar events directly onto the site as you wish them to appear (pending approval of course). To include your event in the Live Calendar, please fill out this form.
For the full calendar, go here.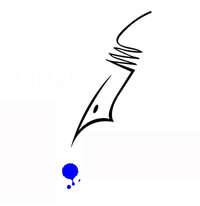 Most of [the Founders], at best, only passively believed in organized Christianity and, at worst, privately scorned and mocked it. Although few of them were outright deists, that is, believers in a clockmaker God who had nothing to do with revelation and simply allowed the world to run in accord with natural forces, most, like South Carolina historian David Ramsay, did tend to describe the Christian church as "the best temple of reason." Like the principal sources of their Whig liberalism—whether the philosopher John Locke or the Commonwealth publicists John Trenchard and Thomas Gordon writing as "Cato"—the Founders viewed religious enthusiasm as a kind of madness, the conceit "of a warmed or overweening brain." In all of his writings Washington rarely mentioned Christ, and, in fact, he scrupulously avoided testifying to a belief in the Christian gospel. Many of the Revolutionary leaders were proto-Unitarians, denying miracles and the divinity of Jesus. Even puritanical John Adams thought that the argument for Christ's divinity was an "awful blasphemy" in this new enlightened age.2 Jefferson's hatred for the clergy and organized religion knew no bounds. He believed that members of the "priestcraft" were always in alliance with despots against liberty. "To this effect," he said—privately, of course, not publicly—"they have perverted the purest religion ever preached to man, into mystery and jargon unintelligible to all mankind and therefore the safer engine for their purposes." The Trinity was nothing but "Abracadabra" and "hocus-pocus. . .so incomprehensible to the human mind that no candid man can say he has any idea of it." Ridicule, he said, was the only weapon to be used against it.3 Most of the principal Founders seemed to be mainly interested in curbing religious passion and promoting liberty."
–From Gordon S. Wood's Empire of Liberty: A History of the Early Republic, 1789-1815 (2009).