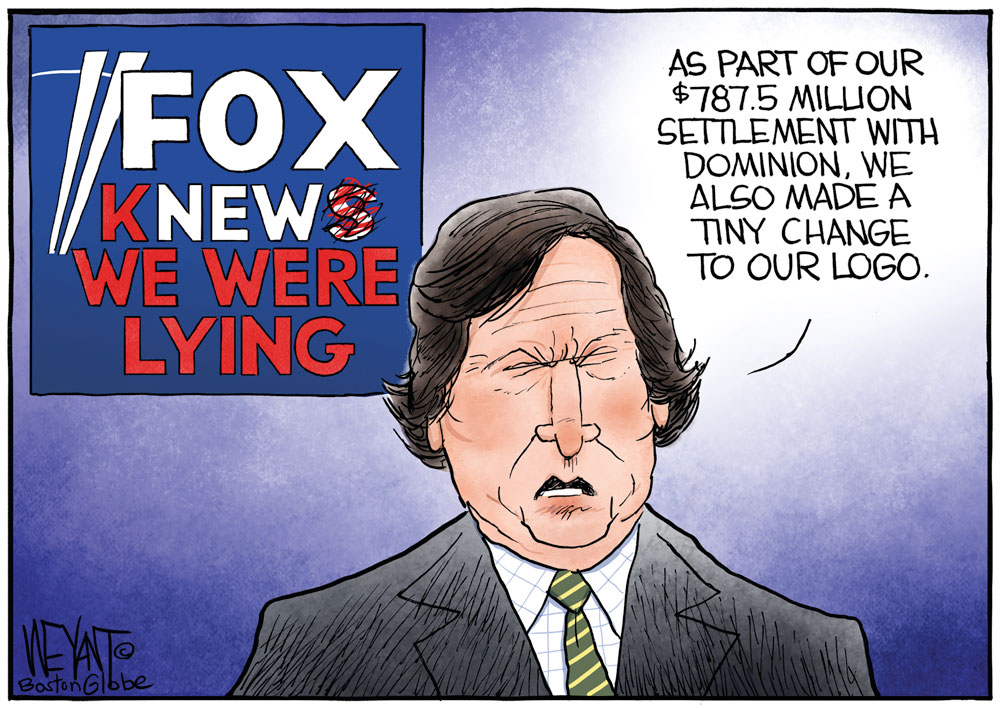 To include your event in the Briefing and Live Calendar, please fill out this form.
Weather: Mostly sunny. Patchy fog in the morning. A slight chance of showers in the afternoon. Highs in the lower 80s. East winds 5 to 10 mph. Chance of rain 20 percent. Friday Night: Partly cloudy in the evening, then becoming mostly cloudy. A 30 percent chance of showers. Lows in the mid 60s. Southeast winds 5 to 10 mph, becoming south after midnight.




Today at a Glance:
Free For All Fridays with Host David Ayres, an hour-long public affairs radio show featuring local newsmakers, personalities, public health updates and the occasional surprise guest, starts a little after 9 a.m. after FlaglerLive Editor Pierre Tristam's Reality Check.
The Islamic Center of Palm Coast hosts its Eid-ul-Fitr celebration, marking the end of Ramadan, from 8 a.m. to 3 p.m. at the Palm Coast Community Center, 305 Palm Coast Parkway NE. Mayor David Alfin is expected to speak at the event in the morning, following 8:30 a.m. prayer. There will also be Friday prayer at 1:30 p.m. Breakfast and lunch will be served. For information, call or text 386/262-8359.
The Blue 22 Forum, a discussion group organized by local Democrats, meets at 12:15 p.m. at the Palm Coast Community Center. (On Oct. 14 only, it is meeting at the 2nd floor conference room at the Katz and Green Building, 1 Florida Park Drive, Palm Coast.) Come and add your voice to local, state and national political issues.
For the Love of Singing: A Community Chorus of Palm Coast Concert is scheduled for Friday at 7 p.m. and Sunday at 4 p.m. at Trinity Presbyterian Church, 156 Florida Park Drive, Palm Coast. Donations will be accepted.
'Barnum,' at Flagler Playhouse, 301 E Moody Blvd, Bunnell. Tickets: $30. Book here. P.T. Barnum, the Greatest Showman on Earth, combines razzle-dazzle with charm and brass to sell "humbug" to cheering crowds. A joyful and moving musical portrait of the 19th century's greatest show-biz legend, Barnum is a colorful, dynamic spectacle with heart. Cy Coleman and Michael Stewart's rousing score includes "There's a Sucker Born Every Minute," "Join the Circus," "The Colors of My Life" and "Come Follow The Band." See: "Before Fox News, There Was Barnum's 'Sucker Born Every Minute': Flagler Playhouse Stages Timely Musical."




Naturalization Ceremony: U.S. Citizenship and Immigration Services and the National Park Service will welcome 30 new U.S. citizens during a special naturalization ceremony Friday at Castillo de San Marcos National Monument to celebrate National Park Week. USCIS Jacksonville Field Office Director Lisa Bradley will administer the Oath of Allegiance, and NPS Superintendent of Castillo de San Marcos Gordon Wilson will offer congratulatory remarks to the new citizens. The 30 citizenship candidates originate from the following 22 countries: Afghanistan, Australia, Brazil, Burma, Canada, Chile, Colombia, Cuba, Haiti, Honduras, India, Jamaica, Mexico, the Netherlands, Nigeria, the Philippines, Saint Lucia, Spain, Togo, Trinidad and Tobago, the United Kingdom and Vietnam.
In Coming Days:
Flagler Pride Weekend: All applications (Vendor, Sponsor, Volunteer, Speaker, Entertainment) for Flagler Pride Weekend are now open until midnight on May 20th, 2023. No late applications will be accepted or considered. Vendors, apply here. Flagler Pride weekend is scheduled for June 10-12, at Palm Coast's Central Park.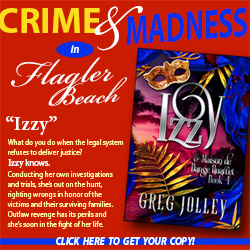 April 26: Flagler Tiger Bay After Dark: Dr. Maya Angelou, a Conversation with Colin Johnson, grandson of Dr. Maya Angelou, who will share his story of growing up with a national treasure, and her perspective on life and politics. 5:30 p.m., Crave's Coastal Kitchen & Cocktails, 2000 S Ocean Shore Blvd, Flagler Beach. Your $25 ticket includes event entry and heavy hors d'oeuvres. Cash bar. Colin Johnson, a civil rights activist and National Women's Hall of Fame Inductee, Dr. Maya Angelou's Awards and Honors include the Presidential Medal of Freedom, National Medal of Arts, and numerous Grammy Awards. Angelou was commemorated with a Forever Stamp by the U.S. Postal Service in 2015 for her contributions to arts, culture and equality. Join us for a fascinating look at the life and legacy of Dr. Maya Angelou.




Notably: There was a time, kids, when the internet did not exist, and when looking something up in a old newspaper required living in a city with a library serious enough to carry microfilms. Before college, and not being good at arcade games, picking up girls or loitering down by the Bowery, I used to love spending time at the New York Public Library on 42nd Street, wheeling through New York Times microfilms just for the hell of it. Now the Times Machine replicates that for all issues up to 2002. A random item on this day in 1907: "Miss Lucy Von Hogel, a nurse at Vassar Hospital, died yesterday of scarlet fever contracted while attending a stranger who was taken sick on the streets of Poughkeepsie. When Miss Von Hogel was stricken, Miss Faithful Butler, a student at St. Faith's, who is preparing for a nurse, went to Vassar Hospital to attend her. She in turn contracted the disease, and is now seriously ill in an isolated ward. The man is still alive." That fucker.
Speaking of which.
—P.T.
Now this: Clarence Thomas's defenders:

The Live Calendar is a compendium of local and regional political, civic and cultural events. You can input your own calendar events directly onto the site as you wish them to appear (pending approval of course). To include your event in the Live Calendar, please fill out this form.
For the full calendar, go here.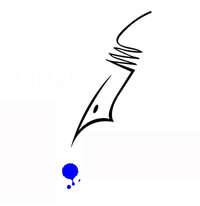 Being more or less unembarrassable, Americans are fatally attracted to the embarrassing: they have an anti-talent for it (the Oscars, the primaries, the hearings, the trials, Shirley Temple, Clarence Thomas, Andrea Dworkin, Al Sharpton, Ronald Reagan, Jimmy Swagart)."
—Martin Amis, from The War Against Cliche (2001).
.