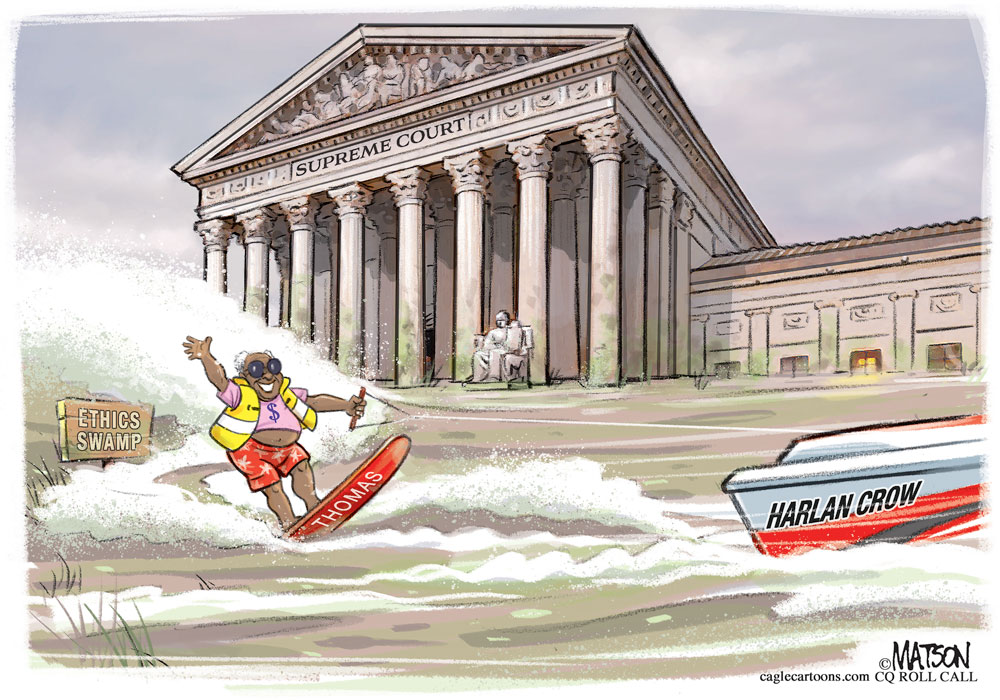 To include your event in the Briefing and Live Calendar, please fill out this form.
Weather: Sunny. Highs in the lower 80s. East winds 10 to 15 mph. Thursday Night: Clear. Lows in the lower 60s.




Today at a Glance:
Drug Court convenes before Circuit Judge Terence Perkins at 10 a.m. in Courtroom 401 at the Flagler County courthouse, Kim C. Hammond Justice Center 1769 E Moody Blvd, Bldg 1, Bunnell.
Book-ban committee review: The Flagler Palm Coast High School review committee scheduled for this afternoon at 3 p.m. has been postponed, to give committee members more time to finish the book: Damsel, by Elana Arnold.
Uncouth, an open mic night: Join a unique community of creative artists and performers on Thursday nights from 9:30 to 10:30 p.m. in Lee's Garage, Carlton Union Building, Room 261A, 131 E Minnesota Avenue, DeLand, for an event featuring the student community of Stetson University. Uncouth is an "open-mic night" where students can perform their poetry, prose, music, and any other 'artistic' talents. This is a safe space for students to gather with their peers and enjoy the company of other creative minds.
In Coming Days:
Flagler Pride Weekend: All applications (Vendor, Sponsor, Volunteer, Speaker, Entertainment) for Flagler Pride Weekend are now open until midnight on May 20th, 2023. No late applications will be accepted or considered. Vendors, apply here. Flagler Pride weekend is scheduled for June 10-12, at Palm Coast's Central Park.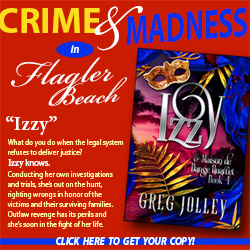 April 26: Flagler Tiger Bay After Dark: Dr. Maya Angelou, a Conversation with Colin Johnson, grandson of Dr. Maya Angelou, who will share his story of growing up with a national treasure, and her perspective on life and politics. 5:30 p.m., Crave's Coastal Kitchen & Cocktails, 2000 S Ocean Shore Blvd, Flagler Beach. Your $25 ticket includes event entry and heavy hors d'oeuvres. Cash bar. Colin Johnson, a civil rights activist and National Women's Hall of Fame Inductee, Dr. Maya Angelou's Awards and Honors include the Presidential Medal of Freedom, National Medal of Arts, and numerous Grammy Awards. Angelou was commemorated with a Forever Stamp by the U.S. Postal Service in 2015 for her contributions to arts, culture and equality. Join us for a fascinating look at the life and legacy of Dr. Maya Angelou.




Notably: Today is the 24th anniversary of the Columbine High School massacre (coinciding with Hitler's birthday in 1889: Eric Harris, one of the two shooters–Dylan Klebold was the other–admired Hitler: "We know that Hitler fascinated Eric from his choosing to write about him for a school research paper, the references to Hitler and the Nazis in Eric's journal (along with swastikas and SS insignia), and the testimony of Eric's friends that he idolized or worshiped Hitler," we read in a paper. He also admired Hobbes.) So what has happened since? "More than 349,000 students have experienced gun violence at school since Columbine," the Washington Post reports. In any given year, there are over 15 million high school students enrolled in the United States, 50 million enrolled in K-12. The Post reports 377 school shootings since Columbine. "There were more school shootings in 2022 — 46 — than in any year since at least 1999. Beyond the dead and wounded, children who witness the violence or cower behind locked doors to hide from it can be profoundly traumatized." School "security" is a billion-dollar industry–"a $2.7 billion market," according to the Post in 2018, shortly after the Parkland massacre, "an estimate that does not account for the billions more spent on armed campus police officers." Meanwhile, it's still zero tolerance for gun control. Hobbes would not approve.
—P.T.
Now this: Stewart and Carlin:

The Live Calendar is a compendium of local and regional political, civic and cultural events. You can input your own calendar events directly onto the site as you wish them to appear (pending approval of course). To include your event in the Live Calendar, please fill out this form.
For the full calendar, go here.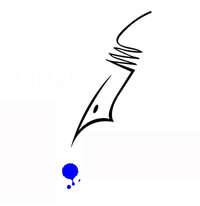 "It is doubtless in execrable taste to mar the jubilation attending the millennium by noting that despite contemporary achievements in public health, speedy transportation and technical education, the 20th century has distinguished itself by outbreaks of violence and cruelty not experienced since the Middle Ages. We have prosecuted wars of unique magnitude and horror, featuring such atrocities as carpet bombing and atomic wipeouts, and we have experienced such novelties as "school shootings," motor-vehicle killings (both accidental and drive-by), mass suicides and Soviet and Nazi exterminations, aped by those in Cambodia, Rwanda, Kosovo and Bosnia. If you allow yourself to think steadily about the situation, no amount of Disney can cheer you up. It is well to have constant reminders of what front-line as well as social killing is really like.  English poet Edmund Blunden, thoroughly acquainted with military brutality from World War I, commented as World War II began: "I still regard murder as murder no matter how boldly hidden up in steel helmets and rolls of honour." Contemplating the facts of World War II a few weeks before his own brains were blown out by a Japanese sniper, correspondent Ernie Pyle wrote a summary of the war which he intended to turn into a Victory Day column: 
     "There are many of the living who have had burned into their brains forever the unnatural sight of cold dead men scattered over the hillsides and in the ditches along the high rows of hedges throughout the world. 
     "Dead men by mass production–in one country after another–month after month and year after year. 
     "Dead men in winter and dead men in summer. 
     "Dead men in such familiar promiscuity that they become monotonous. 
     "Dead men in such monstrous infinity that you come almost to hate them." 
     For all its pretenses of civilization and culture, killing will remain the hallmark of our century
—Paul Fussell, in a review of  An Intimate History of Killing: Face to Face Combat in Twentieth Century Warfare, by Joanna Bourke, Los Angeles Times, Oct. 17, 1999.