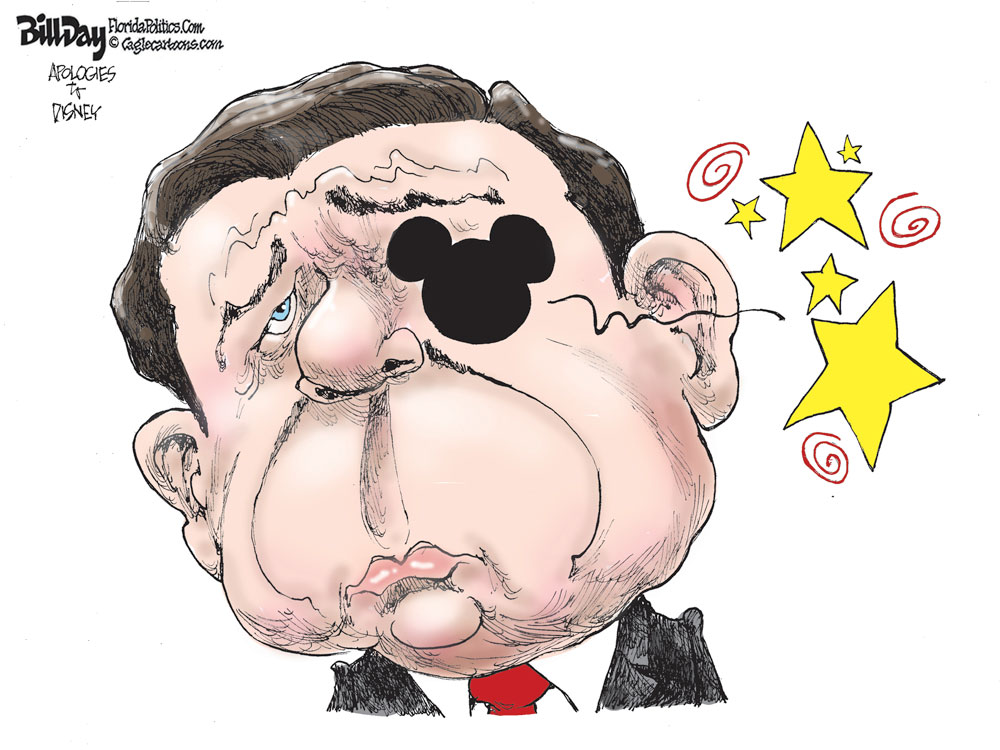 To include your event in the Briefing and Live Calendar, please fill out this form.
Weather: Partly cloudy. Highs in the lower 80s. Northeast winds 10 to 15 mph. Wednesday Night: Partly cloudy. Lows in the lower 60s. East winds 5 to 10 mph.




Today at a Glance:
Flagler Tiger Bay Club Luncheon with Virginia "Ginger" Delegal, Executive Director of the Florida Association of Counties, for the April 19 luncheon to answer these questions and more. 11:30 a.m. to 1 p.m., at the Hammock Dunes Club in Palm Coast, Florida. Registration for members is $35, President's Guests $40. Visit www.FlaglerTigerBayClub.com to register. Delegal has continued her close relationship with local governments, joining the team at the Florida Association of Counties as General Counsel in April of 2003. Ms. Delegal served in that capacity until March, 2017 taking on the role as Executive Director. At the Association, Ms. Delegal has continued her advocacy on matters of home rule, governance structures, finance and tax, constitutional law, and ethics in the legislative and judicial arenas.
The County's Technical Review Committee meets at 9 a.m. at the Government Services Building, 1769 East Moody Boulevard, Bunnell.
The Tourist Development Council meets at 9 a.m. at the Government Services Building, 1769 East Moody Boulevard, Bunnell. Tourism Director Amy Lukasik will give a year-in-review presentation. Shelly Edmonson of the Flagler County Tax Collector's Office will give a tourism-tax revenue update. Flagler Beach Commission Chairman Eric Cooley will be seated, replacing former Commissioner Ken Bryan.
The Contractor Review Board meets at 5 p.m. at the Government Services Building, 1769 East Moody Boulevard, Bunnell.
Separation Chat, Open Discussion: The Atlantic Chapter of Americans United for the Separation of Church and State hosts an open, freewheeling discussion on the topic here in our community, around Florida and throughout the United States, noon to 1 p.m. at its new location, Pine Lakes Golf Club Clubhouse Pub & Grillroom (no purchase is necessary), 400 Pine Lakes Pkwy, Palm Coast (0.7 miles from Belle Terre Parkway). Call (386) 445-0852 for best directions. All are welcome! Everyone's voice is important. For further information email [email protected] or call Merrill at 804-914-4460.
Weekly Chess Club for Teens, Ages 9-18, at the Flagler County Public Library: Do you enjoy Chess, trying out new moves, or even like some friendly competition?  Come visit the Flagler County Public Library at the Teen Spot every Wednesday from 4 to 5 p.m. for Chess Club. Everyone is welcome, for beginners who want to learn how to play all the way to advanced players. For more information contact the Youth Service department 386-446-6763 ext. 3714 or email us at [email protected]
The Palm Coast Planning and Land Development Board meets at 5:30 p.m. at City Hall.




In Coming Days:
Flagler Pride Weekend: All applications (Vendor, Sponsor, Volunteer, Speaker, Entertainment) for Flagler Pride Weekend are now open until midnight on May 20th, 2023. No late applications will be accepted or considered. Vendors, apply here. Flagler Pride weekend is scheduled for June 10-12, at Palm Coast's Central Park.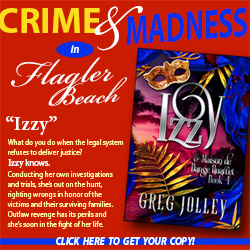 April 26: Flagler Tiger Bay After Dark: Dr. Maya Angelou, a Conversation with Colin Johnson, grandson of Dr. Maya Angelou, who will share his story of growing up with a national treasure, and her perspective on life and politics. 5:30 p.m., Crave's Coastal Kitchen & Cocktails, 2000 S Ocean Shore Blvd, Flagler Beach. Your $25 ticket includes event entry and heavy hors d'oeuvres. Cash bar. Colin Johnson, a civil rights activist and National Women's Hall of Fame Inductee, Dr. Maya Angelou's Awards and Honors include the Presidential Medal of Freedom, National Medal of Arts, and numerous Grammy Awards. Angelou was commemorated with a Forever Stamp by the U.S. Postal Service in 2015 for her contributions to arts, culture and equality. Join us for a fascinating look at the life and legacy of Dr. Maya Angelou.
Notably: The Oklahoma City bombing at the Alfred P. Murrah Federal Building at 9:02 a.m. on this day in 1995 has receded almost entirely from collective memory as the attacks on the Twin Towers have not, because, at least in part, the Oklahoma City attacker was a blue-eyed white American and the attackers of the Twin Towers and the Pentagon were not. The racist McVeigh killed 168 people. The 9/11 terrorists killed 3,000. But we've had more reason, far more reason, to worry about white, hard-right terrorism, the Christian nationalist kind, the insurrectionist kind, the mass shooting kind, than we have the Islamist kind, even when taking 9/11 into account: 9/11 was a one-off. The nationalists have been at it since before 1995, and have been at it since. Timothy McVeigh didn't choose this date out of thin air. It was then the two-year anniversary of the fire at the Branch Davidian compound in Waco, where American federal police idiotically, inexcusably attacked the fanatics holed up there, killing 86 cult members, including 17 children, two less than at the Oklahoma building. Killers aside, we have the niggling, reactionary erosion of American liberties the killers' less violent and differently-effective cousins have been pulling off especially in states like Florida, with differently-calibrated commemorations: they get cheered at the legislature and at local government meetings. Or they get to pray, publicly.
—P.T.
Now this:

The Live Calendar is a compendium of local and regional political, civic and cultural events. You can input your own calendar events directly onto the site as you wish them to appear (pending approval of course). To include your event in the Live Calendar, please fill out this form.
For the full calendar, go here.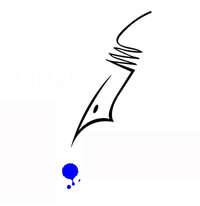 On the afternoon of March 31, less than three weeks before the Oklahoma City bombing, an old rust-bucket Pontiac drew up at the Imperial Motel on Route 66 in Kingman, Ariz., and Timothy James McVeigh got out and strode into the office to rent a room. It was easy to mistake him for a soldier. He wore camouflage fatigues and black Army boots and carried a green duffel bag. There was a parade-ground discipline in his clean-cut appearance, in the lean stony face and crew cut. His manner resonated with military courtesy. And when he registered, he listed his address as Fort Riley, Kan. For the next 12 days, he remained in his room, emerging only for occasional meals and once to pay his bill. He had no visitors, made no phone calls. Beyond mussing the covers of his king-size bed, he barely disturbed the furnishings. No one heard his television. His car never moved from its place outside. Day after day, there was only a silence behind the drawn blinds and the locked door. "That's the funny thing," Helmut Hofer, the motel's owner, remembered. "He didn't go out. He didn't make phone calls. He didn't do anything. He just sat up there and brooded."
—-From a profile of Timothy McVeigh by Robert McFadden, The New York Times, May 4, 1994.