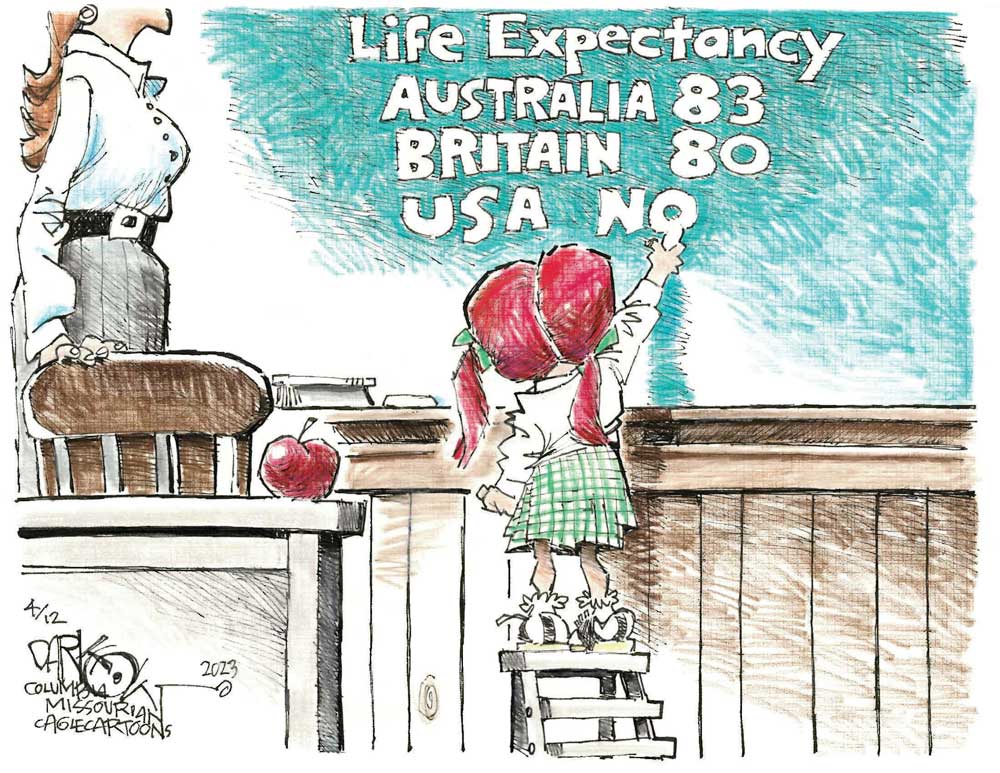 To include your event in the Briefing and Live Calendar, please fill out this form.
Weather: Showers likely with a chance of thunderstorms in the morning, then showers with a slight chance of thunderstorms in the afternoon. Highs in the lower 80s. Southeast winds 10 to 15 mph. Chance of rain 90 percent. Thursday Night: Mostly cloudy in the evening, then becoming partly cloudy. A chance of thunderstorms. Showers, mainly in the evening. Lows in the lower 60s. Southeast winds 5 to 10 mph with gusts up to 20 mph, becoming south after midnight. Chance of rain 90 percent.




Today at a Glance:
Matanzas High School Marketing Lab Ribbon Cutting, 10 a.m. at Matanzas High School, 3535 Pirate Nation Way, Palm Coast.
The Flagler Beach City Commission meets at 5:30 p.m. at City Hall, 105 South 2nd Street in Flagler Beach. Watch the meeting at the city's YouTube channel here. Access meeting agenda and materials here. See a list of commission members and their email addresses here.
Matanzas High's Pirate Players Present 'Grease,' the musical, at Pirates Theatre on the school's campus Thursday, Friday, Saturday at 7 p.m., with a 2 p.m. matinee on Saturday. Tickets are $10 online or at the door. Book here.
The Palm coast Democratic Club holds monthly meeting at 6 p.m. at the the African American Cultural Society, 4422 North U.S. Highway 1, Palm Coast (just north of Whiteview Parkway). The meeting is open to all; everyone is welcome. There is no charge and advance arrangements are not necessary. For best directions call the African American Cultural Society at (386) 447-7030. The evening begins at 6 p.m. with a social hour. At 7 p.m. a brief business meeting will be followed by a discussion or a guest speaker. For further information call Palm Coast Democratic Club Interim President, Donna Harkins at 386-237-7202.
Evenings at Whitney Lecture Series hosted by the University of Florida Whitney Laboratory for Marine Bioscience at 7 p.m. This free lecture will be presented in person at the UF Whitney Laboratory Lohman Auditorium, 9505 Ocean Shore Boulevard, in St. Augustine. Those interested also have the option of registering to watch via Zoom live the night of the lecture. Register to watch online here. In this edition: Mandë Holford, Ph.D., Associate Professor, Hunter College, The American Museum of Natural History, CUNY Graduate Center.
Uncouth, an open mic night: Join a unique community of creative artists and performers on Thursday nights from 9:30 to 10:30 p.m. in Lee's Garage, Carlton Union Building, Room 261A, 131 E Minnesota Avenue, DeLand, for an event featuring the student community of Stetson University. Uncouth is an "open-mic night" where students can perform their poetry, prose, music, and any other 'artistic' talents. This is a safe space for students to gather with their peers and enjoy the company of other creative minds.
In Coming Days:
Flagler Pride Weekend: All applications (Vendor, Sponsor, Volunteer, Speaker, Entertainment) for Flagler Pride Weekend are now open until midnight on May 20th, 2023. No late applications will be accepted or considered. Vendors, apply here. Flagler Pride weekend is scheduled for June 10-12, at Palm Coast's Central Park.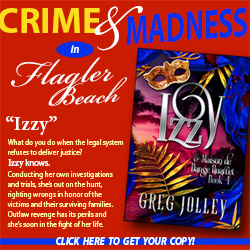 April 15: The University Women of Flagler's general membership meets at 9:30 a.m. at the Hilton Garden Inn, 55 Town Center Blvd., Palm Coast. Guests are welcome. Cost is $17 if paying by check; $18 if paying through this link. The April 15 speaker is Lt. General Mark Hertling, a retired three star general living in Flagler Beach having had global military and other responsibilities on behalf of the United States, positions on Presidential councils and Boards of Directors, a true winner in the sports arena, and an ace commentator on national television news outlets.




April 26: Flagler Tiger Bay After Dark: Dr. Maya Angelou, a Conversation with Colin Johnson, grandson of Dr. Maya Angelou, who will share his story of growing up with a national treasure, and her perspective on life and politics. 5:30 p.m., Crave's Coastal Kitchen & Cocktails, 2000 S Ocean Shore Blvd, Flagler Beach. Your $25 ticket includes event entry and heavy hors d'oeuvres. Cash bar. Colin Johnson,
A civil rights activist and National Women's Hall of Fame Inductee, Dr. Maya Angelou's Awards and Honors include the Presidential Medal of Freedom, National Medal of Arts, and numerous Grammy Awards. Angelou was commemorated with a Forever Stamp by the U.S. Postal Service in 2015 for her contributions to arts, culture and equality. Join us for a fascinating look at the life and legacy of Dr. Maya Angelou.
Diary: This is usually the day when I mark the anniversary of the beginning of the Lebanon (as opposed to Lebanese: it was very partially Lebanese) civil war. But I'm on a bus on my way to Raiford, to cover the surroundings of the killing of Louis Gaskin. I bought a seat on board Our Lady of Lourdes' ritual bus that takes people to the area across the prison to pray and, for most of them, maybe all, protest killing in the name of the state. It's a laid back group (at least three dozen), no bus singing or preaching or praying thank god—they're Catholics, not Calvinists or Baptists. It's no less grim, the ritualization especially: this is what organized killing reduces us to, though the people in the other side, who are also represented across the road from the prison, are there to be thankful for this day. But thankful for what, other than exulting in feelings of revenge? Because justice is nowhere. It's not revenge anymore than revenge is ever just. But it's also something as old as Homer or the caves of Lascaux and before. This is who we are.
—P.T.
Now this:

The Live Calendar is a compendium of local and regional political, civic and cultural events. You can input your own calendar events directly onto the site as you wish them to appear (pending approval of course). To include your event in the Live Calendar, please fill out this form.
For the full calendar, go here.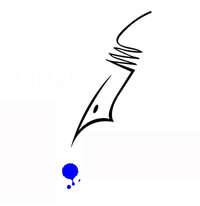 My mother, a schoolteacher, and my father, a pastor, instilled in me the hope that justice is possible for all. When I was 15, I attended a Memphis City School Board meeting with my parents to give a speech demanding access to quality textbooks and classes that white peers in their school districts had. These were resources that increased their opportunities for a good college education — chances that Black students, too, deserved. […] I was elected early this year by the people of Memphis and Millington to stand up for all of us against encroachments on our freedoms. I will continue to fight with and for our people, whether in or out of office. We and the young protesters are the future of a new Tennessee. Those who seek to silence us will not have the final say.
–From By Justin J. Pearson's "Defiant and Determined, I'm Ready to Keep Fighting for Tennessee," The New York Times, April 12, 2023.