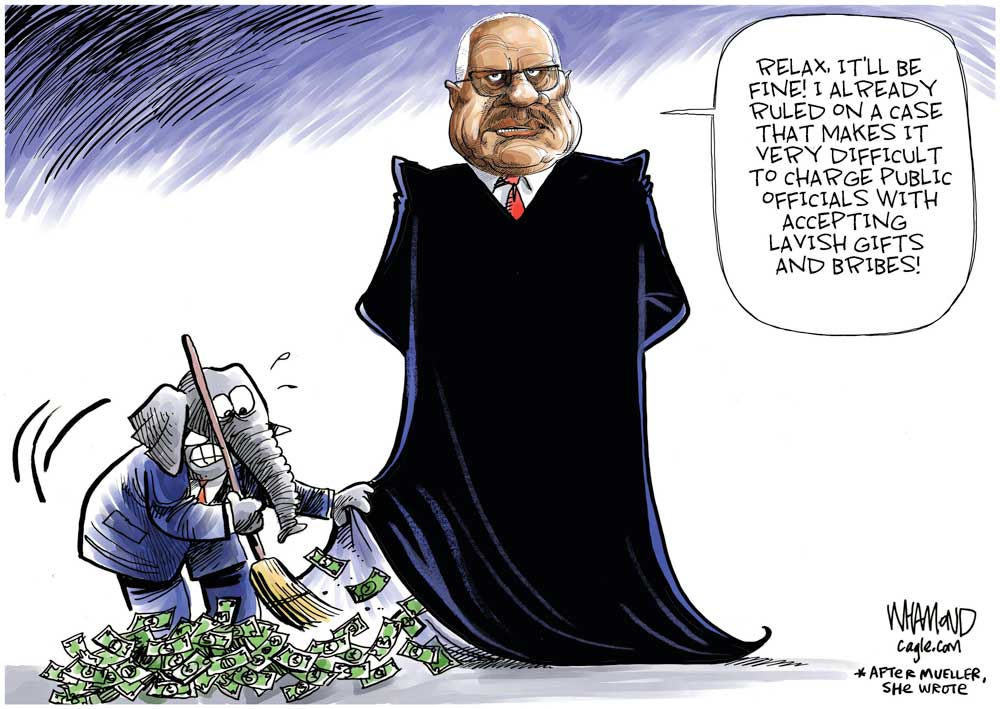 To include your event in the Briefing and Live Calendar, please fill out this form.
Weather: Mostly cloudy. Highs in the mid 80s. Southeast winds 5 to 10 mph. Friday Night: Partly cloudy with a slight chance of showers in the evening, then mostly cloudy after midnight. Lows in the mid 60s. Southeast winds 5 to 10 mph. Chance of rain 20 percent.




Today at a Glance:
Free For All Fridays with Host David Ayres, an hour-long public affairs radio show featuring local newsmakers, personalities, public health updates and the occasional surprise guest, starts a little after 9 a.m. after FlaglerLive Editor Pierre Tristam's Reality Check. Today: House Speaker Paul Renner. See previous podcasts here. On WNZF at 94.9 FM and 1550 AM.
The Blue 22 Forum, a discussion group organized by local Democrats, meets at 12:15 p.m. at the Palm Coast Community Center. (On Oct. 14 only, it is meeting at the 2nd floor conference room at the Katz and Green Building, 1 Florida Park Drive, Palm Coast.) Come and add your voice to local, state and national political issues.
First Friday, the monthly festival of music, food and leisure, is scheduled for this evening at Downtown's Veterans Park in Flagler Beach, 105 South 2nd Street, from 5 to 9 p.m. The event is overseen by the city's Community Redevelopment Agency and run by Laverne M. Shank Jr. and Surf 97.3 (See the paperwork here.) See: "First Friday, Christmas Parade and Starry Nights Are Returning to Flagler Beach in December as Grinch Variant Wanes."
Daytona State College Theatre's 'The Prom,' at the News-Journal Center, 221 N Beach St, Daytona Beach, 7:30 p.m., tickets $10. Book here. In "The Prom," Emma, a lesbian, becomes an instant outcast–and a national headline–when her high school cancels the prom rather than let her attend with her girlfriend. Sensing a chance to correct an injustice, and maybe get some good publicity along the way, a group of fading celebrities takes up the cause, and invades Emma's small Indiana town. But their bumbling attempts at social activism make the situation far worse than they or Emma could have imagined. Cultures clash and the town erupts in chaos. The community's reputation, Emma's future and the actors' careers, all hang in the balance, until a true hero emerges to save the day. Uproarious and ultimately uplifting, this new musical proves that standing up for yourself and inspiring others to accept their differences can make you the star you were always meant to be.




In Coming Days:
Flagler Pride Weekend: All applications (Vendor, Sponsor, Volunteer, Speaker, Entertainment) for Flagler Pride Weekend are now open until midnight on May 20th, 2023. No late applications will be accepted or considered. Vendors, apply here. Flagler Pride weekend is scheduled for June 10-12, at Palm Coast's Central Park.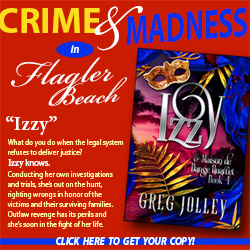 April 15: The University Women of Flagler's general membership meets at 9:30 a.m. at the Hilton Garden Inn, 55 Town Center Blvd., Palm Coast. Guests are welcome. Cost is $17 if paying by check; $18 if paying through this link. The April 15 speaker is Lt. General Mark Hertling, a retired three star general living in Flagler Beach having had global military and other responsibilities on behalf of the United States, positions on Presidential councils and Boards of Directors, a true winner in the sports arena, and an ace commentator on national television news outlets.
April 26: Flagler Tiger Bay After Dark: Dr. Maya Angelou, a Conversation with Colin Johnson, grandson of Dr. Maya Angelou, who will share his story of growing up with a national treasure, and her perspective on life and politics. 5:30 p.m., Crave's Coastal Kitchen & Cocktails, 2000 S Ocean Shore Blvd, Flagler Beach. Your $25 ticket includes event entry and heavy hors d'oeuvres. Cash bar. Colin Johnson,
A civil rights activist and National Women's Hall of Fame Inductee, Dr. Maya Angelou's Awards and Honors include the Presidential Medal of Freedom, National Medal of Arts, and numerous Grammy Awards. Angelou was commemorated with a Forever Stamp by the U.S. Postal Service in 2015 for her contributions to arts, culture and equality. Join us for a fascinating look at the life and legacy of Dr. Maya Angelou.




Notably: Now that Flagler County has its own Golgotha, crucifixions may not be relegated to a single day of the year. We are entering infernal days and months. On a lighter note, the greatly underrated Alexander Theroux, brother of Paul, gave us this revelation in his Secondary Colors a few decades back: "The Roman army's main drink was vinegar and water. Again, you can look it up. When the centurion offered Jesus Christ on the cross a sponge soaked in vinegar as an anodyne, he was performing a charitable act, not, as the nuns often told us, a mocking one — for it was the soldiers' own standard drink." But that was only one among so many fairy tales the nuns told us, when they weren't pulling our ears and getting their jollies by being sadistic to little boys. Such, such were the joys of Jesuit school.
—P.T.
Now this: J.S. Bach's Complete St Matthew Passion, BWV 244: Netherlands Bach Society
Flagler Beach Webcam:
https://www.youtube.com/live/kYlw-B5iMy8

The Live Calendar is a compendium of local and regional political, civic and cultural events. You can input your own calendar events directly onto the site as you wish them to appear (pending approval of course). To include your event in the Live Calendar, please fill out this form.
For the full calendar, go here.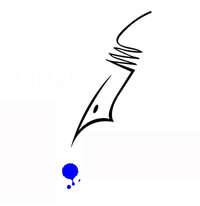 The sheer majesty of a five-megawatt wind turbine, its central support the height of a skyscraper, its airliner-wingspan rotors tilling the sky, is hard to deny. The solid-state remorselessness with which a field of solar panels sucks up sunshine offers less obvious inspiration, but can still stir awe in the aficionado. With the addition of some sheep safely grazing such a sight might even pass for pastoral. The sagging wires held aloft by charmless, skeletal pylons along which the electricity from such installations gets to the people who use it, by contrast, are for the most part truly unlovely. But loved they must be.
–From The Economist, "The case for an environmentalism that builds," April 5, 2023.