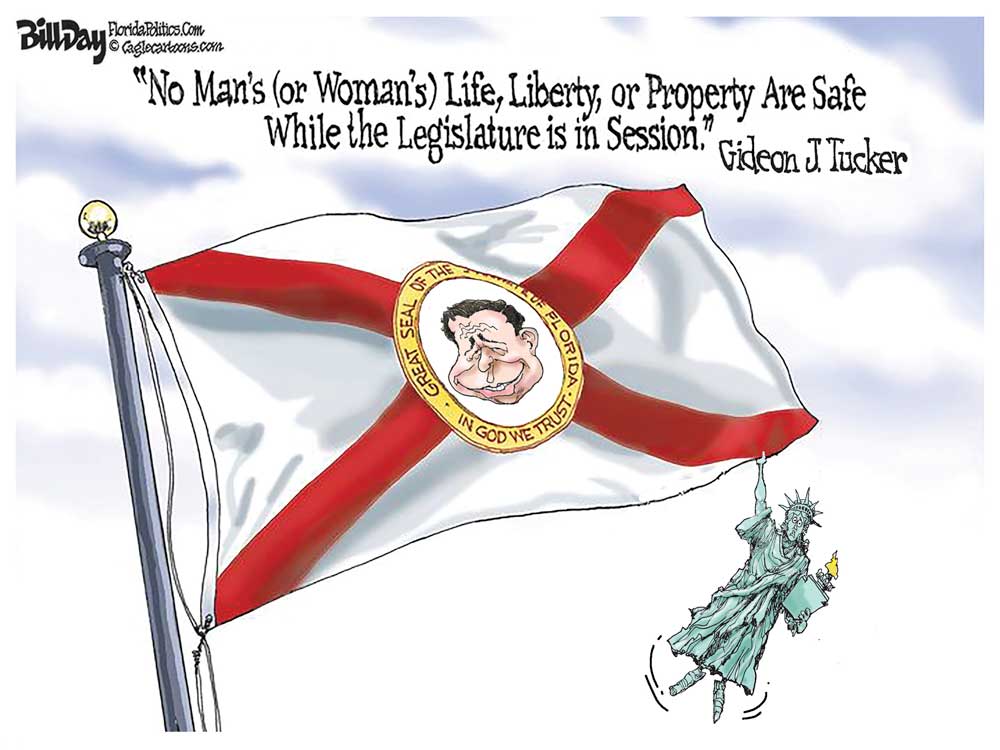 To include your event in the Briefing and Live Calendar, please fill out this form.
Weather: Partly cloudy. Cooler with highs in the lower 70s. Northeast winds 10 to 15 mph with gusts up to 25 mph. Wednesday Night: Mostly clear. Lows in the upper 50s. Northeast winds 5 to 10 mph.
Today at the Editor's Glance:
In Court: Circuit Judge Terence Perkins hears a plea at 1:30 p.m. in the child abuse case against Michael Bolchunas, 38, in an incident involving a 13-year-old boy and the violation of a no-contact order.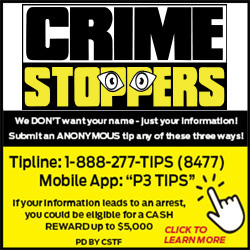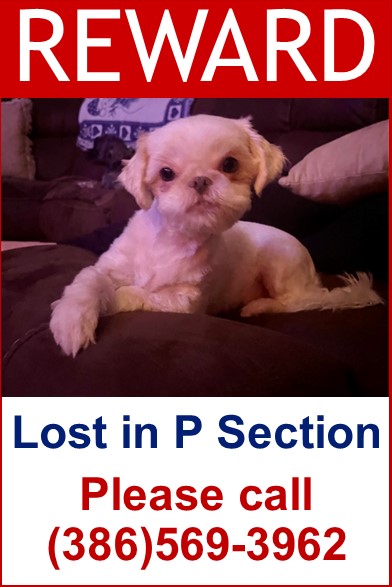 Separation Chat, Open Discussion: The Atlantic Chapter of Americans United for the Separation of Church and State hosts an open, freewheeling discussion on the topic here in our community, around Florida and throughout the United States, noon to 1 p.m. at its new location, Pine Lakes Golf Club Clubhouse Pub & Grillroom (no purchase is necessary), 400 Pine Lakes Pkwy, Palm Coast (0.7 miles from Belle Terre Parkway). Call (386) 445-0852 for best directions. All are welcome! Everyone's voice is important. For further information email [email protected] or call Merrill at 804-914-4460.
Weekly Chess Club for Teens, Ages 9-18, at the Flagler County Public Library: Do you enjoy Chess, trying out new moves, or even like some friendly competition?  Come visit the Flagler County Public Library at the Teen Spot every Wednesday from 4 to 5 p.m. for Chess Club. Everyone is welcome, for beginners who want to learn how to play all the way to advanced players. For more information contact the Youth Service department 386-446-6763 ext. 3714 or email us at [email protected]
Notably: It was on this day in 1983, in a speech to evangelicals, that Ronald Reagan branded the Soviet Union an "evil empire." He'd worked himself up to the payoff in a speech full of musigs on evil, and quoting C.S. Lewis on evil ( "The greatest evil is not done now…in those sordid 'dens of crime' that Dickens loved to paint. It is…not even done in concentration camps and labor camps. In those we see its final result, but it is conceived and ordered; moved, seconded, carried and minuted in clear, carpeted, warmed, and well-lighted offices, by quiet men with white collars and cut fingernails and smooth-shaven cheeks who do not need to raise their voice.") He then lectured the congregation against falling for the "temptation" of a nuclear freeze and "ignore the facts of history and the aggressive impulses of an evil empire, to simply call the arms race a giant misunderstanding and thereby remove yourself from the struggle between right and wrong and good and evil." The phrase wasn't his of course but Anthony R. Dolan's, speechwriter to a president who never coined so much as a word in his life.
Now this:

The Live Calendar is a compendium of local and regional political, civic and cultural events. You can input your own calendar events directly onto the site as you wish them to appear (pending approval of course). To include your event in the Live Calendar, please fill out this form.
For the full calendar, go here.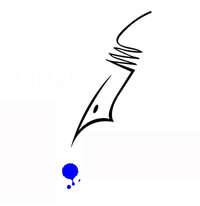 This girl joined the cheer squad because she loves dancing and the game of football. She didn't know that's not why most girls join the squad. She didn't think much about the uniforms, didn't think about the Fridays she'd be required to wear them to school, how the performance lasts way beyond the games, how it is part of her job to obsess about the cellulite on her upper thighs that no number of squats can get rid of, how the entire school has a right to judge her ass in close-up. She holds her head high as she struts down the hall. It is her job to be confident and cheerful. So what if people are starting to talk about how she never seems to have a boyfriend? Someone so pretty should have a boyfriend. The girl smiles so no one will suspect what she's thinking: What if this wasn't my life? What if I didn't have to think about my body all the time, if I didn't have to be on display? What would it be like to be a different kind of girl?
–From Amy Reed's The Nowhere Girls (2021).