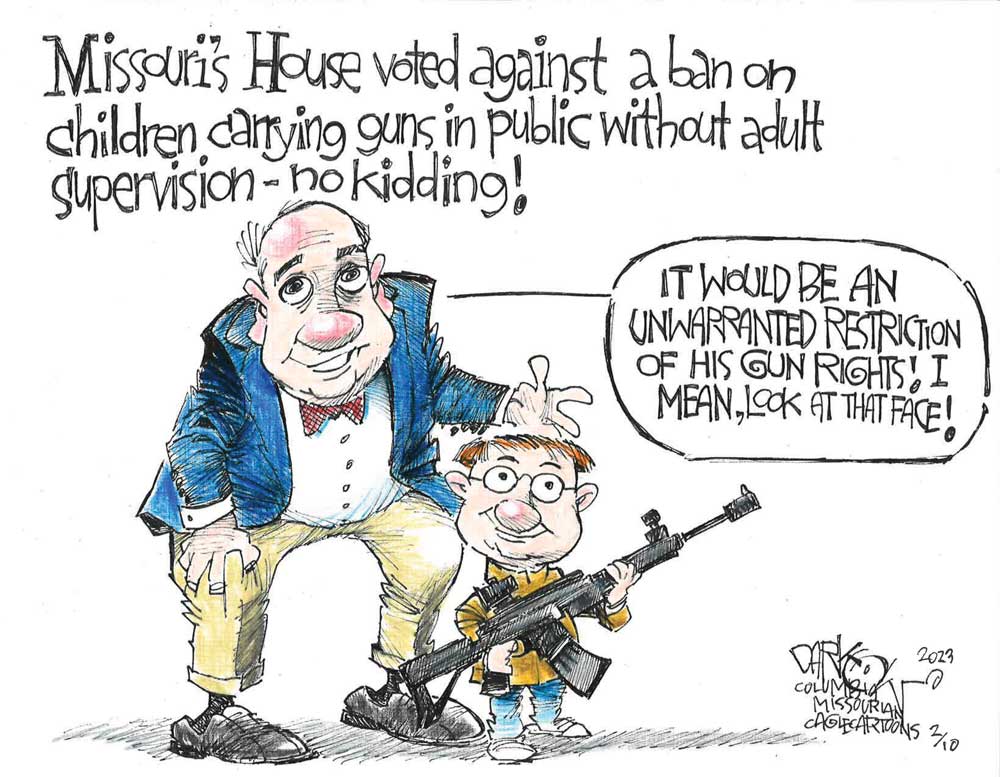 To include your event in the Briefing and Live Calendar, please fill out this form.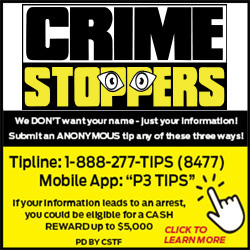 Weather: Partly cloudy. A slight chance of showers and thunderstorms in the morning. Cooler. Less humid with highs in the mid 60s. West winds 15 to 20 mph with gusts up to 30 mph. Chance of rain 20 percent. Sunday Night: Mostly clear. Cooler with lows in the lower 40s. West winds 10 to 15 mph with gusts up to 25 mph.
Today at the Editor's Glance:
The Flagler Cares Coalition's general membership meets at 3 p.m. at the Government Services Building, 1769 East Moody Boulevard, Bunnell, in the third floor conference room, #3. This meeting will highlight the Flagler County Coordinated Opioid Recovery (CORe) initiative, a multi-agency, multi-disciplinary, brand new system of care created to combat the opioid crisis. The CORe initiative consists of a group of local organizations who are dedicated to providing whole-person care for those suffering with opioid use disorder. Join us to hear an overview and update on the initiative from representatives of Flagler County Fire Rescue, Flagler Open Arms Recovery Services, and Flagler Cares.
The Flagler County Library Board of Trustees meets at 4:30 p.m. at the Flagler County Public Library, 2500 Palm Coast Pkwy NW, Palm Coast. The board will discuss whether and how to make one of its members available to serve on the school district's book-banning committees. (See: "70 People Turn Up, Hoping for Appointment to District's Book-Banning Committees.") The meeting of the seven-member board is open to the public.



The Flagler Beach City Commission meets in a workshop to select an interim city manager, following the summary firing of William Whitson last week. Commission Chairman Ken Bryan has been pushing for former County Administrator Jerry Cameron, 77, who has reportedly been lobbying other commissioners for the job, despite claiming he was looking forward to retiring for good. Cameron recently sought, but failed, to get a county commission appointment in St. Johns County, where he lives.
The Bunnell City Commission meets at 7 p.m. at the Government Services Building, 1769 East Moody Boulevard, Bunnell, where the City Commission is holding its meetings until it is able to occupy its own City Hall on Commerce Parkway likely in early 2023. To access meeting agendas, materials and minutes, go here.
Nar-Anon Family Groups offers hope and help for families and friends of addicts through a 12-step program, 6 p.m. at St. Mark by the Sea Lutheran Church, 303 Palm Coast Pkwy NE, Palm Coast, Fellowship Hall Entrance. See the website, www.nar-anon.org, or call (800) 477-6291. Find virtual meetings here.
In Coming Days:
February 16: The Flagler Youth Orchestra Concert Celebrates Black Composers, 7 p.m. at Flagler Auditorium, 5500 State Road 100, Palm Coast. The Flagler Youth Orchestra performs its second concert of the 2022-23 season. Conductor Joe Corporon and fellow associate conductors of the FYO will lead five orchestras with more than 350 string musicians — a cross-section of public, private and homeschooled students.  Tickets are available at the Flagler Auditorium box office, online or by calling (386) 437-7547. Adult tickets are $10 with $1 from each ticket going to the Auditorium's Arts in Education Fund. Children 17 and under are $4. Prices include ticketing fee.
Starting February 16: The Near Disaster of Jasper and Casper, at City Repertory Theatre: Feb. 16-19, 7:30 p.m. Thursday, Friday and Saturday, 3 p.m. Sunday. Tickets: $15-$30. Book tickets here. Award-winning actor Jason Woods brings his  Off Broadway show to CRT, taking his audience "on a  magical journey before leaving them at the end, changed for it." His solo show tells the story of a man, Jasper, while seeking his true family, runs into a blunt witch, a mysterious, talking dragon, and a purpose he never thought he'd find.As Jasper gets closer to the answers he seeks, he must face his fears, an evil queen, his brother Casper's self obsession, and a heartbreaking path to his own destiny. Written by Woods, who performs all roles himself.




Notably: It was a different kind of air disasters back then. On this day on the front page of the Times in 1935, a few columns to the right of an article about Herbert Hoover railing against FDR's emasculation of Congress and abrogation of freedoms (he was speaking at a Lincoln Day dinner, which tend to bring beat the shrill out of speakers): "The $4,000,000 dirigible Macon lurched out of control tonight, plunged 2,500 feet and sank in the Pacific, but eighty -one of the eighty-three navy men aboard were saved by warships which raced to the rescue. […] A sudden disaster, still not reported, but possibly an explosion or disabled gear, sent the pride of the navy's air forces into a sickening plunge into the fog-cloaked waters." An article two pages in chronicles how half the 150 dirigibles built since 1859 "have met with catastrophe." $4 million in 1935 would be $87 million today. Two years earlier, a sister ship of the Macon, the Akron, crashed, killing 73. It wasn't lesson enough. The Hindenburg was still two years away.

Now this:

The Live Calendar is a compendium of local and regional political, civic and cultural events. You can input your own calendar events directly onto the site as you wish them to appear (pending approval of course). To include your event in the Live Calendar, please fill out this form.
For the full calendar, go here.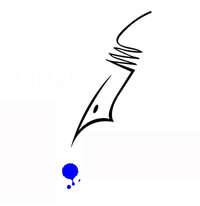 We're used to imagining local communities as hopelessly parochial and conservative, but in fact it's the national culture that has grown right-wing and intolerant–all those ranters thrive because in the nation as a whole there are enough bigots to make up an audience. But local communities are maybe more interested in finding out what works than they are in venting. Less interested in left versus right than in big versus small.
–Bill McKibben in "Small World," Harper's, December 2003.