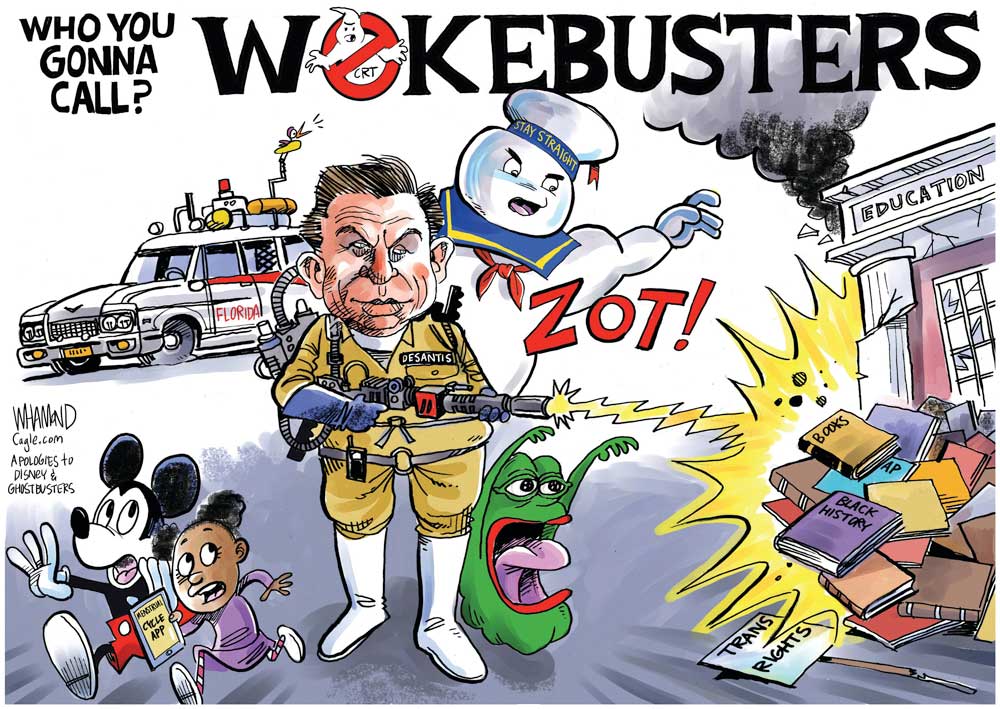 To include your event in the Briefing and Live Calendar, please fill out this form.
Weather: Mostly sunny. Highs in the lower 80s. South winds 5 to 10 mph. Thursday Night: Mostly cloudy with a slight chance of showers. A slight chance of thunderstorms after midnight. Lows in the lower 60s. South winds around 5 mph. Chance of rain 20 percent.
Today at the Editor's Glance:
Drug Court convenes before Circuit Judge Terence Perkins at 10 a.m. in Courtroom 401 at the Flagler County courthouse, Kim C. Hammond Justice Center 1769 E Moody Blvd, Bldg 1, Bunnell. Drug Court is open to the public. See the Drug Court handbook here and the participation agreement here.
The Flagler Beach City Commission meets at 5:30 p.m. at City Hall, 105 South 2nd Street in Flagler Beach. Commissioners are again taking up the performance–and fate–of City Manager William Whitson. Watch the meeting at the city's YouTube channel here. Access meeting agenda and materials here. See a list of commission members and their email addresses here.




The City of Palm Coast hosts the 2023 State of the City at 5:30 p.m. at the Palm Coast Community Center, 305 Palm Coast Parkway NE. Mayor David Alfin will report on the "State of the City," highlighting the accomplishments of the City over the past year and a glimpse into what is to come in the future. Register for your FREE ticket by visiting parksandrec.fun (See: "'Now Is the Time': Palm Coast Mayor David Alfin Looks West in State of the City.")
Book bans: The Palm Coast Democratic Club hosts a panel discussion with the Atlantic Coast Chapter of Americans United for Separation of Church and State on book banning at the African American Cultural Society, 4422 N. US HWY 1, Palm Coast. The evening begins at 6 p.m. with a social hour. At 7 p.m., a brief business meeting will be followed by the panel discussion and conclude with questions and answers. Politicians and school officials restricting and removing books from schools and censoring history is an increasing concern. The meeting is open to all. There is no charge and advance arrangements are not necessary. For further information call Merrill Shapiro at 804-914-4460.
Palm Coast Open: A USTA Pro Circuit Event, at the Palm Coast Tennis Center, 1290 Belle Terre Parkway, runs through February 12. Attendance is free. In its 12th year, the Palm Coast Open features elite men's tennis played on our hometown stage. Competitors worldwide travel to Palm Coast for a chance at winning a total of $15,000 in prize money and points toward their ATP ranking, a merit-based method to determine tournament entry and seeding based on men's tennis rankings.  Today's matches:
Starting at 10 a.m.
Gabi Adrian BOITAN (ROU) vs. Federico Agustin GOMEZ (ARG)
Maxime MORA (FRA) vs. Mac KIGER (USA)
(1) Francisco COMESANA (ARG) vs. Justin ROBERTS (BAH)
(3) Ignacio MONZON (ARG) vs. Jacob BRUMM (USA)
Not before 11:30 a.m.
Jaycer LYEONS (USA) vs. Isaiah STRODE (USA)
Matthew SEGURA (USA) vs. (6) Gonzalo BUENO (PER)
(7) Bruno KUZUHARA (USA) vs. Victor LILOV (USA)
Toby KODAT (USA) vs. Rei SAKAMOTO (JPN)
Not before 1 p.m.
Jiri JENICEK (CZE) / Daniel PATY (CZE) vs. (2) George GOLDHOFF (USA) / Mac KIGER (USA)
Francisco COMESANA (ARG) / (1) Ignacio MONZON (ARG) vs. Sekou BANGOURA (USA) / Roy STEPANOV (CAN)
Evenings at Whitney Lecture Series hosted by the University of Florida Whitney Laboratory for Marine Bioscience at 7 p.m. This free lecture will be presented in person at the UF Whitney Laboratory Lohman Auditorium, 9505 Ocean Shore Boulevard, in St. Augustine. Those interested also have the option of registering to watch via Zoom live the night of the lecture. Register to watch online here. In this edition: Mandë Holford, Ph.D., Associate Professor, Hunter College, The American Museum of Natural History, CUNY Graduate Center.
Uncouth, an open mic night: Join a unique community of creative artists and performers on Thursday nights from 9:30 to 10:30 p.m. in Lee's Garage, Carlton Union Building, Room 261A, 131 E Minnesota Avenue, DeLand, for an event featuring the student community of Stetson University. Uncouth is an "open-mic night" where students can perform their poetry, prose, music, and any other 'artistic' talents. This is a safe space for students to gather with their peers and enjoy the company of other creative minds.
In Coming Days:
February 11: The Annual Jazz Brunch and fund-raiser at the African American Cultural Society is scheduled for Feb. 11, 11 a.m. (doors open at 10:45) at AACS, 4422 North U.S. Highway 1, Palm Coast (just north of Whiteview Parkway). Brunch at 11, music starting at 12:30 p.m. Tickets are $50. Call 386/597-5786 or 386/627-1174 for tickets.
February 16: The Flagler Youth Orchestra Concert Celebrates Black Composers, 7 p.m. at Flagler Auditorium, 5500 State Road 100, Palm Coast. The Flagler Youth Orchestra performs its second concert of the 2022-23 season. Conductor Joe Corporon and fellow associate conductors of the FYO will lead five orchestras with more than 350 string musicians — a cross-section of public, private and homeschooled students.  Tickets are available at the Flagler Auditorium box office, online or by calling (386) 437-7547. Adult tickets are $10 with $1 from each ticket going to the Auditorium's Arts in Education Fund. Children 17 and under are $4. Prices include ticketing fee.
Starting February 16: The Near Disaster of Jasper and Casper, at City Repertory Theatre: Feb. 16-19, 7:30 p.m. Thursday, Friday and Saturday, 3 p.m. Sunday. Tickets: $15-$30. Book tickets here. Award-winning actor Jason Woods brings his  Off Broadway show to CRT, taking his audience "on a  magical journey before leaving them at the end, changed for it." His solo show tells the story of a man, Jasper, while seeking his true family, runs into a blunt witch, a mysterious, talking dragon, and a purpose he never thought he'd find.As Jasper gets closer to the answers he seeks, he must face his fears, an evil queen, his brother Casper's self obsession, and a heartbreaking path to his own destiny. Written by Woods, who performs all roles himself.




Notably: Ludovico Einaudi is a curiosity: vaguely new age with hints of classical aspirations (Philip Glass's influence). He can be hypnotic and a bit predictable, but I've never found him irritable. I recall a music video he produced for Greenpeace, about melting ice caps, his "Elegy for the Arctic," which ran here some time back: He supposedly positioned his grand piano in the middle of an ice bay even as ice was crumbling down around him. No ripples in the sea? He has a new piece, "Experience," he just issued on his YouTube channel. And so:
Now this:

The Live Calendar is a compendium of local and regional political, civic and cultural events. You can input your own calendar events directly onto the site as you wish them to appear (pending approval of course). To include your event in the Live Calendar, please fill out this form.
For the full calendar, go here.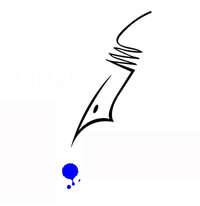 After Oswald, men in America are no longer required to lead lives of quiet desperation. You apply for a credit card, buy a handgun, travel through cities, suburbs and shopping malls, anonymous, anonymous, looking for a chance to take a shot at the first putty empty famous face, just to let people know there is someone out there who reads the papers.
–From Don DeLillo's Libra (2022).