To include your event in the Briefing and Live Calendar, please fill out this form.
Weather: Areas of fog in the morning. Partly cloudy. Highs in the lower 80s. Southwest winds around 5 mph. Tuesday Night: Partly cloudy. Areas of fog after midnight. Lows in the lower 60s. East winds around 5 mph, becoming south after midnight.
Today at the Editor's Glance:
The Palm Coast City Council meets in a special workshop at 9 a.m. at City Hall to discuss the council's rules of procedure, ethics, conduct and so on. See the full agenda and background here.
In court: Jevante Hamilton Sentencing: Jevante Hamilton, whom a jury found guilty of manslaughter after a four-day trial in August 2022 before Circuit Judge Chris France, is sentenced by France in Courtroom 403 at 1:30 p.m. Hamilton was charged in the overdose death of Timothy Davidson in August 2019. Hamilton's was the first such case to go to trial, rather than end in a plea. He faces up to 30 years in prison. See: "Jevante Hamilton Guilty of Manslaughter In 1st Ever Flagler Trial on Drug Overdose Murder Charge."
The Flagler Palm Coast High School Book Review Committee meets to discuss a book challenge, at 3 p.m., at Flagler Palm Coast High School, 5500 State Road 100, Palm Coast, in the Media Center. The meeting is open to the public. A Flagler County group is seeking to ban The Truth About Alice, a 2014 novel by Jennifer Mathieu, about toxic rumors haunting a high school girl who's said to have slept with two high school quarterbacks and a college student at the same party. Kirkus Review called it "A quick if unoriginal read saved by a realistic ending." Book bans in Flagler have been the unoriginal work of a vigilante group called "moms for liberty," except when it comes to the liberty to read. See: "Flagler Schools Have Been Quietly Banning or 'Removing' Many Books Since Summer in Bow to 'Moms for Liberty'." The committee meets again on Feb. 16 to review The Black Flamingo
A preliminary hearing in in the D'Angionlini dunes/bankruptcy case is scheduled for 3 p.m. in Courtroom 6C at the George C. Young Federal Courthouse, 400 West Washington Street, 6th floor, Orlando. The court will hear a motion by the Flagler County Commission, represented by Flagler Beach attorney Scott Spradley, to revoke Cynthia D'Angiolini's discharge from Chapter 11 bankruptcy and convert the bankruptcy case to Chapter 7, which would enable a court trustee to administer d'Angiolini's assets. The county has been at loggerheads with d'Angiolini for almost three years, attempting to get her to sign easements for two parcels to allow the U.S. Army Corps of Engineers to proceed with a dune rebuilding project. See:
A public workshop on the design of the new Flagler Beach Pier is scheduled for 5:30 p.m. at the Senior Center at Wickline Park, 800 S. Daytona Ave. Flagler Beach, on Jan. 31. A representative from Moffat & Nichol, the design firm on contract with the city, will make a presentation. This is a citizens workshop. Public input–not just from Flagler Beach residents–is welcome.




Public Information Meeting on State Road A1A Improvements
: The Florida Department of Transportation is hosting a public information meeting at 5:30 p.m. at the Hammock Community center, 79 MalaCompra Road, to view a looping presentation and project displays, speak with project team members, and submit comments or questions about plans to build pedestrian improvements and resurface S.R. A1A from Osprey Drive to north of Mariners Drive in Flagler County. All meeting materials 
will be available here
. See the project 
scope here
.
Navy Bombing in the Ocala National Forest: Navy training schedules indicate that inert and live bombing will take place at the Pinecastle Range Complex located in the Ocala National Forest this week. Bombings at times can be heard in Flagler-Palm Coast. The bombings are scheduled as follows:
Wednesday – 3:00 p.m. – 5:00 p.m. (Live/Inert)
Thursday – 3:00 p.m. – 5:00 p.m. (Live/Inert)
During bombing periods wildlife may be temporarily displaced. Use extra caution when driving through the Ocala National forest and surrounding areas. Secure any items around your residence that could attract wildlife. Always be mindful of larger animals including black bears and practice bearwise measures. The telephone number for noise complaints is 1-800-874-5059, Fleet Area Control and Surveillance Facility, Jacksonville, Fla. For additional information, call (904) 542-5588.
In Coming Days:
Palm Coast hosts the 2nd Annual Tunnel to Towers 5K Run/Walk Palm Coast on Saturday, February 4, at 8 a.m. at Central Park in Town Center. All proceeds from this event will benefit the Tunnel Towers Foundation, which supports severely wounded veterans and first responders, gold star families, combating veteran homelessness and other timely causes. Most recently, the organization has been working to provide relief efforts for areas of southwest Florida that were most devastated in the aftermath of Hurricane Ian. Registration for the Tunnel to Towers 5K Palm Coast opens on Tuesday, November 1 at 10 a.m. via the event registration page. Participants will be able to sign up and get 50% any registration cost by using the promo code FIRSTRESPONDER at checkout through 10am on November 3. Those interested in volunteering may also sign up via the volunteer registration page. All participants and volunteers will receive a Tunnel to Towers t-shirt, and customized medals for the event. For all inquiries or sponsorship opportunities, email [email protected]




The 2023 Flagler Home and Lifestyle Show is scheduled for Feb. 4 and 5, from 9 a.m. to 4 p.m. Saturday and 10 a.m. to 4 p.m. Sundat, at Flagler Palm Coast High School, 5500 State Road 100, Palm Coast. Free parking and admission, food trucks, arts and crafts, service fair and more. The lifestyle show is a fund-raiser for Flagler County Schools' Flagler Technical College.
Diary: Back in the bleak year of 1978-79 when I was a pimply 14-year-old boarder at the King's School in Canterbury, trying to cope with a mass of pimply English little pasty-skinned bastards who took the usual pleasures bullying the Arab who couldn't speak their language (not yet), Al Stewart that year released "The Palace of Versailles," a curious song about the French Revolution that grabbed me not for its lyrics (I wasn't yet  in the habit of taking refuge from the terrors around me in any narratives of the French Revolution I could get my hands on; that would start in New York not much later) but for its opening bars, an uncharacteristically melancholy theme that stuck with me for decades, though I started hearing the song again only a few months ago. And heard it many times over, bathing in the nostalgic trap. Then on Monday afternoon one of those serendipitous things happened. While writing the latest chapter in Florida's gun-slinging degeneracy I was listening to Kit Armstrong's first recording on Deutsche Grammophon, a collection of works by William Byrd (1539 or so to 1623) and John Bull (1562-1628) when that very theme, originally for the harpsichord, spilled out of Armstrong's piano. A pavan among a zillion pavanes, this one to "Sir William Petre." So that's where Stewart got it from: a Beatles-like case of sampling from the Renaissance. I can't describe the moment. I can crib a couple of YouTube videos, an ancient one of Al Stewart singing "The Place of Versailles" in concert, and one of Aapo Hakkinen performing the original pavan.
Now this:

The Live Calendar is a compendium of local and regional political, civic and cultural events. You can input your own calendar events directly onto the site as you wish them to appear (pending approval of course). To include your event in the Live Calendar, please fill out this form.
For the full calendar, go here.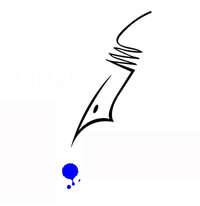 He kept the Marxist books in his room, took them to the library for renewal, carried them back home. He let classmates read the tiles if they were curious, just to see their silly faces din Ale up, but he didn't show the books to his mother. The books were private, like something you find and hide, some lucky piece that contains the secret of who you are. The books themselves were secret. Forbidden and hard to read. They altered the charged it with meaning. The drabness of his surroundings, his own shabby clothes were explained and transformed by these books. He saw himself as part of something vast and sweeping. He was the product of a sweeping history, he and his mother, locked into a process, a system of money and property that diminished their human worth every day, as if by scientific law. The books made him part of something. Something led up to his presence in this room, in this particular skin, and something would follow. Men in small rooms. Men reading and waiting, struggling with secret and feverish ideas.
–From Don DeLillo's Libra (1988).