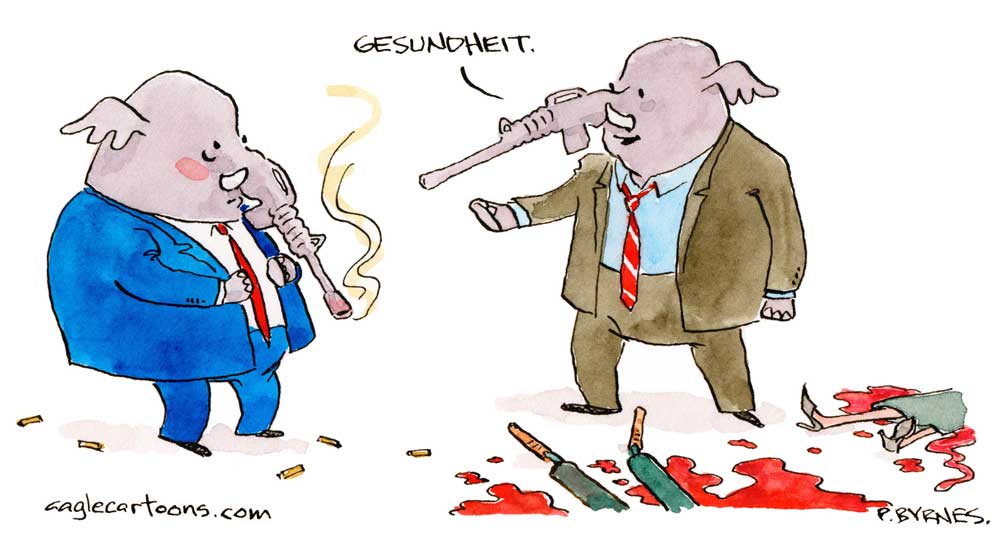 To include your event in the Briefing and Live Calendar, please fill out this form.
Weather: Mostly cloudy. Not as cool with highs in the mid 80s. South winds 15 to 20 mph with gusts up to 30 mph. Wednesday Night: Mostly cloudy. Showers with a chance of thunderstorms in the evening, then a chance of showers with a slight chance of thunderstorms after midnight. Some thunderstorms may produce gusty winds in the evening. Lows in the lower 50s. Southwest winds 10 to 15 mph with gusts up to 25 mph. Chance of rain 90 percent.
Today at the Editor's Glance:
In court: The 23-year-old case of Darlene May Clifton is again before the court this morning. Clifton in 2021 was found not guilty by reason of insanity on six felony counts, including grand theft, fleeing from cops and assaulting cops or paramedics, in incidents dating back to 2000. She has been in and out of state hospitals since. She was released from a state hospital last year. Today's motion, by the defense, is request another evaluation to determine whether she may be re-committed. The hearing is at 8:30 a.m. before Circuit Judge Terence Perkins. The hearing will be followed by the sentencing of Kwentell Moultrie, the 23-year-old Bunnell resident found guilty of rape in a trial last August.
Flagler County Parks and Recreation Advisory Board meets at 10 a.m. in the first-floor conference room of the Government Services Building, 1769 East Moody Boulevard, Bunnell.




Weekly Chess Club for Teens, Ages 9-18, at the Flagler County Public Library: Do you enjoy Chess, trying out new moves, or even like some friendly competition? Come visit the Flagler County Public Library at the Teen Spot every Wednesday from 4 to 5 p.m. for Chess Club. Everyone is welcome, for beginners who want to learn how to play all the way to advanced players. For more information contact the Youth Service department 386-446-6763 ext. 3714 or email us at [email protected]
The World of Musicals, at the Flagler Auditorium, 5500 State Road 100, Palm Coast, 7 p.m. Tickets are $44 to $54. Book here. brings the very best of musical theatre to life. This captivating production is an emotional journey through the great world of musicals that will leave the audience spell-bound. With beautiful and emotional ballads from Evita, Les Misérables and Phantom of the Opera along with great up-beat favorites from Dirty Dancing, Rock of Ages and Mamma Mia, there is something in this show for everyone.
In Coming Days:
Flagler Woman's Club 1st Responders Chili Challenge: Saturday, January 28th, the Flagler Woman's Club is hosting its annual Chili Challenge! The Flagler Woman's Club invites all First Responders, active and retired, to enter the Chili Challenge to make their best chili and serve it up at the Challenge from noon to 3 p.m. at Veterans Park in Flagler Beach. From 2 to 3 p.m. the club will be calling off raffle winners, 50/50 winners and ultimately the trophies and top prizes. Deadline for entry is January 20. Call Mary Louk at (386) 569-7813 or email [email protected] to enter.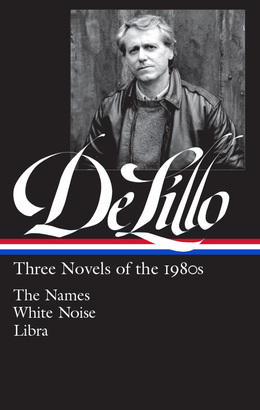 Notably: Like Orthodox Christmas, the Library of America Christmas comes a bit late in the season. The most wonderful and addictive (and inexpensive) collection of American literary classics, now in its 41st year, in late January publishes its list of upcoming titles for the year. Eleven volumes are on the list, each, as always, a collection of works. Too bad we have to wait until October for the second volume of Don DeLillo's novels. LOA published Three Novels of the 1980s last year–The Names, White Noise and Libra–and will published a volume containing Mao II and the beguiling Underworld this year. I have read Underworld twice. I have yet to understand a page. I loved it both times, despite the frustrations. DeLillo was attempting something Magic Mountain like, but the climb needs a great deal of assistance. Also ahead, finally: Faulkner's complete Stories. LOA published in five or six volumes all of Faulkner's novels, but we've been waiting for a definitive edition of the stories to finally take the place of all those tattered and musty Vintage paperbacks, which can only be read so many times. For lines like this, from "Uncle Willie": "It was like I knew even then that, no matter what might happen to him, he wouldn't ever die and I thought that if I could just learn to live like he lived, no matter what might happen to me I wouldn't ever die either." We'll also get Black Writers of the Founding Era (200 letters, sermons, poems, newspaper ads, slave narratives, court transcripts, criminal confessions, private journals and travel accounts) by writers enslaved and free. For crime buffs, a couple of volumes of Classic Thrillers of the 1960s (Margaret Millar, Charles Williams, Richard Stark, etc.), the third volume of Bernard Malamud's works, these from the 1970s and 80s, when he was in deep decline, I think (The Tenant, Dubin's Lives, God's Grace: in other words, the little-read Malamud). Some works of lesser knowns worth a new look: Charles Portis, Adrienne Kennedy Joanna Russ. And the collected poems of Ursula K. Le Guin, edited by, no less, Harold Bloom. Closing things out, what appears to be the final volume, in a series of five or so, of John Updike's novels, this one containing the last good novel he wrote, In the Beauty of the Lilies, the (I thought) unreadable Gertrude and Claudius, and the inevitably affecting Rabbit Remembered, a postscript on his best quartet, the Rabbit series. These volumes are still a steal at $32 apiece, and the pleasure they bring, from the Galliard font to the their sensual fit to the glide of words becomes more irresistible the more you read. A good dozen of these classics would be banned under DeSantis-Florida school standards.
Now this:

The Live Calendar is a compendium of local and regional political, civic and cultural events. You can input your own calendar events directly onto the site as you wish them to appear (pending approval of course). To include your event in the Live Calendar, please fill out this form.
For the full calendar, go here.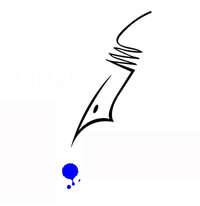 The power of the dead is that we think they see us all the time. The dead have a presence. Is there a level of energy composed solely of the dead? They are also in the ground, of course, asleep and crumbling. Perhaps we are what they dream. May the days be aimless. Let the seasons drift.
–From Don DeLillo's White Noise (1985).