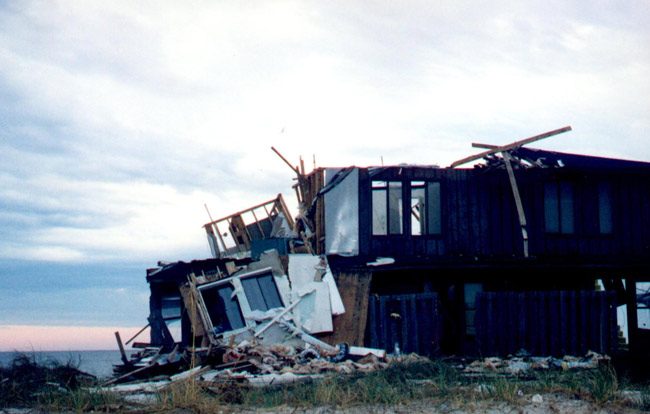 Weekend: 20 to 30 percent chance of showers and thunderstorms each day, high in the low 90s, lows in the 70s. Details here.
Today's fire danger is moderate. Flagler County's Drought Index is at 167.
Today's tides: at the beaches, at the Intracoastal Waterway.
Today's document from the National Archives.
The OED's Word of the Day: anythingarianism, n..
The Live Community Calendar
Today's jail bookings.
Today's Briefing: Quick Links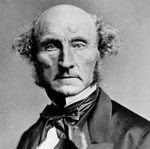 "In this age, the mere example of non-conformity, the mere refusal to bend the knee to custom, is itself a service. Precisely because the tyranny of opinion is such as to make eccentricity a reproach, it is desirable, in order to break through that tyranny, that people should be eccentric. Eccentricity has always abounded when and where strength of character has abounded; and the amount of eccentricity in a society has generally been proportional to the amount of genius, mental vigor, and moral courage which it contained. That so few now dare to be eccentric, marks the chief danger of the time."
–John Stuart Mill, from "On Liberty" (1859).
In Flagler and Palm Coast:
Note: all government meetings noticed below are free and open to the public unless otherwise indicated. Many can be heard or seen live through each agency's website.
Free For All Friday on WNZF: Starting at 9 a.m., the show will be broadcast live from the Flagler Emergency Operations Center's radio booth. The focus will be on hurricane preparation, with guests including the EOC's Steve Garten and Bob Pickering, Flagler Beach City Manager Larry Newsom, who's been through major storms as an official in the Panhandle, and Don O'Brien of Hayward Brown–and also a candidate for the county commission–who'll talk about homeowners' insurance. The show starts with a commentary by FlaglerLive Editor Pierre Tristam.

Saturday: Flagler County's Democratic Executive Committee holds a potluck picnic at Hershel King Park at 1000 Grady Prather Jr. Cove in Palm Coast starting at noon, with honorary guest James Canfield, first mayor of Palm Coast. Plenty of children's activities, a dunk tank, ice cream truck, and a chance to meet Democratic candidates. Free admission includes hot dogs, baked beans and coleslaw.
Saturday: Flagler Beach celebrates the re-opening of its municipal golf course at the south end of town, the former and future Ocean Palm Golf Course, at 11 a.m., 3600 S Central Ave. Flagler Beach.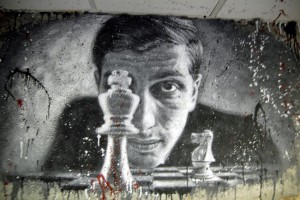 Saturday: North Florida Chess Open, two sections: Open and Reserve (U1500), prize money total of $500 based on at least 20 players, five rounds Swizz, 55 minutes per game, 5 seconds increment. Entry Fee: $30 General, $25 for JAXCC members. First round starts at 10 a.m., fifth round at 6 p.m. Also, K12-Open and K-6 U700, trophies to top three finishers in each section. Medals to all participants. Entry Fee for the scholastic tournament (students): $20 General $15 for JAXCC Members. Online registration here until June 3 at 6 p.m. Email [email protected] for details, or call 904/607-9111 On-site registration, 8:15 to 8:45, cash and checks only. San Jose Church of Christ (Small Chapel), 6233 San Jose Bvld., Jacksonville.
Sunday: The Flagler County Synchro Belles invite you to see their swimmers' achievements at their Annual Water Show at 5 pm at the Belle Terre Swim and Racquet Club. Food and refreshments will also be served. Tickets are $5 for adults and $3 for children age 6-11 (under 6 is free) and can be purchased at the door.

Updated jail bookings and day and night shift incident summary reports are available here.
Lawsuit Against Palm Coast's Golden Corral Alleges Sexual Harassment of 17-Year-Old Girl: A local resident has filed a sexual harassment lawsuit against Golden Corral, the popular Palm Coast restaurant on Cypress Edge Drive, alleging that two employees there inappropriately and repeatedly touched her and suffered no consequences, forcing her to quit "because the work environment became intolerable."
In Flagler Elections, Primary May Decide Half the Local Races, Including Supervisor: As things stand today, the race for Flagler County Supervisor of Elections will be decided in the Aug. 30 primary, not on Nov 8, so will the two races for Flagler County School Board, and possibly some or all three races for Mayor and Palm Coast City Council.
Acknowledging "Dark Times," Flagler's Democrats Say They're Back and Battling For Long Haul: In some ways, they're succeeding, especially when compared with their history over the past decade, when they've been little more than a marginal presence in county politics as Republicans of all stripes, despite bitter infighting and splintering, have surged—in elections won and a substantial gain in voter registrations.
Florida Government's Legal Bill For Fighting Same-Sex Marriage: $500,000: The settlements came after U.S. District Judge Robert Hinkle ruled in April that the lawyers in the consolidated cases were entitled to the fees, and nearly two years after Hinkle first ruled that Florida's voter-approved same-sex marriage ban was unconstitutional.
Live Briefs:

In Florida and in State Government:
Note: Some proceedings below can be followed live on the Florida Channel.

The Florida Board of Medicine will take up disciplinary issues involving physicians from various parts of the state. (Friday, 8 a.m., Embassy Suites Fort Lauderdale, 1100 S.E. 17th St. Causeway, Fort Lauderdale.)
The Florida Commission on Ethics is scheduled to consider cases from Wauchula, Key West, Seminole County and Hamilton County. (Friday, 8:30 a.m., 1st District Court of Appeal, 2000 Drayton Dr., Tallahassee.)
The Florida College System Council of Presidents will meet. (Friday, 8:30 a.m., Reunion Resort, 7593 Gathering Dr., Kissimmee.)
–Compiled by the News Service of Florida and FlaglerLive

In Coming Days in Palm Coast, Flagler and the Occasional Beyond:
♦ June 7: A 1:30 p.m. hearing is scheduled in the case of Anna Pehota, accused of second-degree murder in the shooting death of her husband on Sept. 23, 2015, in the Hammock. Her trial was scheduled for April 18, but her attorney, Ray Warren, was granted a delay so he could explore Pehota's memory issues, which could play a deciding role in the handling of her case. The results of that inquiry are to be the subject of this hearing.
♦ June 8: The Public Safety Coordinating Council meets at 8:45 a.m. at the Emergency Operations Center in the Government Services complex, behind the Government Services Building.
♦ June 8: Euro 2016 begins at 3 p.m. with a France-Romania match-up. France is hosting the month-long tournament, which features 24 of the world's best national teams. The final is on July 10.
♦ June 14: Dr. Bill Mefford, Faith Outreach Specialist for Americans United for Separation of Church and State, leads a discussion entitled "Religion and Partisan Politics Don't Mix," hosted by the All Flagler Democratic Club at 7 p.m. at the African American Cultural Society, 4422 US 1 North, Palm Coast. Call 386-447-7030 for best directions. This program is free, open to the public, all are welcome, no advance arrangements are necessary.
♦ June 16: The fourth annual commemoration of the largest mass arrest of Rabbis in U.S. History, an event that took place in St. Augustine on June 18, 1964, will be held on Thursday, June 16, at 7 p.m. in the Gamache-Koger Theater in the Ringhaver Student Center at 48 Sevilla Street in St. Augustine on the campus of Flagler College. The 90-minute event will include the reading of the letter written by the Rabbis in the Flagler County Jail and a video of the forum held with the surviving rabbis who gathered in St. Augustine in June, 2014. This event is free, all are welcome, no advance arrangements are necessary. Call (904) 819-6365 for best directions.


♦ July 5: A pre-trial is scheduled at 1:30 p.m. before Circuit Judge Matthew Foxman in Courtroom 401 at the Flagler County Courthouse in the case of Joseph Bova II, the man accused of first-degree murder in the killing of Zuheily Roman Rosado in an execution-style shooting at the Mobil Mart on State Road 100 in Palm Coast in February 2013. Pre-trail hearings have been frequently continued, however. Bova has been held without bond at the Flagler County jail since May 11, 2015, when he returned from a state psychiatric hospital.
♦ July 20: The Flagler League of Cities, a gathering of the county's mayors, meets at noon at Flagler Beach City Hall.

Americans seeking a path upward through education are staggering under a load of debt. https://t.co/FOgsBLFheJ pic.twitter.com/LTGh8r161L

— New York Times Opinion (@nytopinion) June 2, 2016
Most powerful driver of views on Trump among GOP voters is whether they feel threatened by increasing immigration https://t.co/cXLmLQOnmD

— Pew Research Center (@pewresearch) June 2, 2016
German lawmakers recognize Armenian genocide https://t.co/R5GttNu1W9

— The Atlantic: Ideas (@TheAtlIdeas) June 2, 2016
Great news: just-released 2015 data shows another year of lower teen birthrates. 7 straight years of decline now. https://t.co/PWCJIduoUU

— Sarah Kliff (@sarahkliff) June 2, 2016
The world's longest rail tunnel opened to the public today. Revisit our 2008 piece on the challenges of building it: https://t.co/Lw4VH8Ha1p

— The New Yorker (@NewYorker) June 1, 2016

https://twitter.com/robert_a_blair/status/737956437264064512
The problem with Wikipedia. This is not about factual reliability, but about monopolistic ubiquity https://t.co/8FuYbe5lxk

— Arts & Letters Daily (@aldaily) May 28, 2016

Fact-Checking the Knaves:


Palm Coast Construction and Development Progress Reports
The following is an update of ongoing permitting, construction and development projects in Palm Coast, through May 11:
Click to access week-in-review-may131.pdf

Florida Agricultural Museum Summer Camps: Become a junior farmer at the Florida Agricultural Museum this summer! Junior farmers will learn about farm life, forestry, and Florida history. Participate in arts & crafts, farm animal care, Florida fauna/flora education, fun and games. Sessions are all 10 a.m. to 4 p.m., $175 per session and are as follows:
1st) June 7-9
2nd) June 14-16
3rd) June 21-23
4th) June 28-30
5th) July 5-7
6th) July 12-14

Road and Interstate Construction:
Paving operations to begin Sunday May 22 on Interstate 4 near Deltona and DeBary: Paving operations will require nightly lane closures on Interstate 4 (I-4) near Deltona and DeBary beginning Sunday, May 22. Westbound single lane closures will occur from 7:30 p.m. to 6 a.m., while eastbound single lane closures will occur between 7:30 p.m. and 6:30 a.m. The contractor may close two lanes at a time between 10 p.m. and 5:30 a.m. The contractor, Ranger Construction Industries, Inc. will begin with a deep milling operation in the westbound lanes near the Saxon Boulevard entrance ramps to I-4 westbound. That work will occur Sunday and Monday nights, May 22 and 23. Milling and resurfacing of the westbound lanes to the St. John's River Bridge will continue the remainder of the week. Additionally, the contractor will close the entrance ramp from Dirksen Drive to I-4 westbound on Wednesday, May 25, from 11 p.m. – 6 a.m. to remove barrier wall. The work is part of the Florida Department of Transportation's (FDOT) resurfacing project on I-4 from the east end of the St. John's River Bridge to Saxon Boulevard.

Chopin's Piano Concerto Nr. 2, Rosalía Gómez Lasheras at the Piano
Previous Codas:

https://twitter.com/rezaaslan/status/738074490681200641