Today: high in low 80s, lows in upper-60s. Details here.
Today's fire danger is moderate. Flagler County's Drought Index is at 388.
Today's tides: at the beaches, at the Intracoastal Waterway.
Today's document from the National Archives.
The OED's Word of the Day: lotus-eater, n..
The Live Community Calendar
Today's jail bookings.
Today's Briefing: Quick Links

Note: all government meetings noticed below are free and open to the public unless otherwise indicated. Many can be heard or seen live through each agency's website.
Flagler County schools are closed until Jan. 4.
No meetings of note.
The Rotary Club of Flagler County's 10th Annual Fantasy Lights display at Central Park continues 6:30-9 p.m. daily through Dec. 30. Fantasy Lights is a free self-guided walking tour around Central Park featuring 40 animated light displays, festive live and broadcast music, Santa's Village, and holiday refreshments available for purchase. Admission is free, but donations to support Rotary's service work are accepted.

County Rejects Removing "Dangerous Dog" Designation of Lab That Bit 8 Year Old: The commission's 4-1 vote reasserts a September decision in which commissioners rejected a hearing officer's finding that the dog, called Bacchus, had acted in defense of what it considers its domain. But the case is not over. The proposed settlement, worked out between County Attorney Al Hadeed and attorney Vince Lyon, who represents Jay and Dawn Sweatt, the dog owners, would have avoided further litigation. Now, Lyon said, the case will go back before County Judge Melissa Moore-Stens for further proceedings. The proposed settlement had been one step in those proceedings.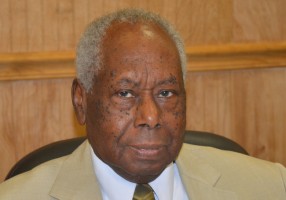 Bill Lewis, Ex-Palm Coast Council Member And Arts Advocate, Is Dead at 84: Bill Lewis made his mark on the Palm Coast City Council as a champion of the arts, an advocate for a well-tended city, and as one of only three black council members to serve in the city's 15-year history. He died Sunday at Florida Hospital Flagler after battling illness for two years. He was 84.
Sheriff's Office Investigates Apparent Suicide of 20 Year Old at Matanzas Shores Condos: Nicholas W. Catalfamo, 20, was pronounced dead at the scene at 5:52 a.m. Saturday. He is believed to have jumped from the roof of the eight-story tower.
Tips for Home Sellers from Toby Tobin: Home buyers care only that the house will work for them, and at what price when compared to other houses they have seen. That's it. Here's more advice you may not have heard before.

Note: Most proceedings below can be followed live on the Florida Channel.

Medicaid funding: The Social Services Estimating Conference will discuss a formula known as "FMAP," which helps determine the amount of federal money Florida receives in the Medicaid program. (10:30 a.m.)
Taxes: The Revenue Estimating Conference will analyze gross receipts, the communications-services tax and bond rates in the Public Education Capital Outlay, or PECO, program. (1:30 p.m.)
–Compiled by the News Service of Florida and FlaglerLive

Click on the link for more details.
Weather and Emergency Alerts Differ
Students Pitch ER Ideas to Florida Hospital Flagler Leadership:
Flagler County gears up for next free Citizens Academy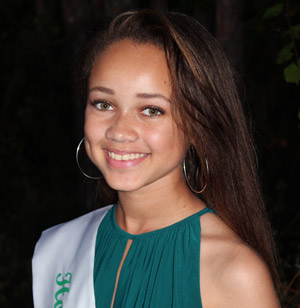 A Senior Project in Every Sense: Christina Goodin, a senior at Flagler Palm Coast High School has been performing with small ensembles at Princeton Village, a retirement community in Palm Coast since September. Christina and one of her mentors Amy Fulmer, the Director of Formality Singers at the high school, were looking for ideas to become more active in the community. Christina she was looking for a Senior Project as well. Considering large portions of Flagler County Residents are retired an assisted living community seemed like a nice place to begin. Christina contacted the director of Princeton Village and they set a date. Five to 12 people perform each month and sing a variety of songs and music ranging from Doo-wop to folk songs. The group has now been invited to perform at a second facility here in Palm Coast and has graciously accepted. Christina says that this is no longer just a Senior Project, on their first performance, ever, the group was asked to perform for patients that suffered from Alzheimer's and Dementia, one patient remembered the lyrics to a song and that was enough to keep her going, to use her passion for something good. Christina is attending Florida School of the Arts in the fall and majoring in Musical Theatre, she aspires to be a Broadway Actress or possibly even a Drama Teacher someday. She has been a Formality Singer for all four years of high school and this year was appointed Vice President, she has participated in All- State, Solo Ensemble and District Competitions. However, she cares just as much about acting as she does singing, you may have seen her in "One Flew Over the Cuckoo's Nest", "Hairspray", or "Employees Must Wash Hands Before Murder" and those are just to name a few. Christina is an active community member and truly represents a positive impact on our community.

PolitiFact's 2015 Lie of the Year: the campaign misstatements of @realDonaldTrump https://t.co/u1A07zkkFB pic.twitter.com/tbROiDn5Ub

— PolitiFact (@PolitiFact) December 21, 2015
Why America Doesn't Call It Terrorism If the Perpetrators Are White https://t.co/L8NWRH9md9 #terrorism pic.twitter.com/oLeU4wp1yi

— AlterNet (@AlterNet) December 21, 2015
"To ask a novelist to talk about his writing is like asking somebody to cook about their dancing." —Jim Crace https://t.co/DSM4q9dCtP

— The Paris Review (@parisreview) December 21, 2015
"Everything about Christmas seemed a trifle overdone." Ian Buruma (pictured on the right): https://t.co/sg9NgXg3ys pic.twitter.com/i0Ge7XSuxS

— NYer Page-Turner (@pageturner) December 22, 2015


Palm Coast Construction and Development Progress Reports
The following is an update of ongoing construction and development projects in Palm Coast, through Dec. 15:
Christ the King Evangelical Lutheran Church and School, 1 percent done: Located at 5625 North US Highway 1, the school received a Development Order for a new 13,794 sq. ft. early learning center to be located on the south side of their 8.6-acre site. The architecture of the new one-story building will be very similar to the existing church and school facilities that are located just north of the proposed new building.
Holland Park, 48 percent done: Grading and installation of perimeter sidewalk continues. Electrical conduits being installed to new restroom. Restroom plot has been cleared and graded. Water service has been installed at restroom site. Surveying for basketball court and roadway has begun..
County's I-95 Interchange Matanzas Woods Reclaim Water, 76 percent done: Retention ponds are being excavated and fill continues for the ramps. (Not in the Dec. 15 update.)
Palm Harbor Parkway Roadway Extension, 38 percent done: The headwall for the double barrel stormwater pipe has been installed and tied in. The water main and reuse main have been extended towards Forest Grove Drive waiting on the
closure of the road next week to make the road crossing.
Colechester Bridge, 93 percent done: Seawall has been completed on the east side, slope pavement has begun.
North Old Kings Road Extension to Matanzas Woods Parkway, 19 percent done: Asphalt was installed on the new section of roadway adjacent to the old roadway at the intersection of Old Kings Road and Forest Grove. (Not in the Dec. 4 update.)
Old Kings Road Force Main 83 percent done:: Contractor has completed the Force main up to the pig launch points and restored the site and trail. The area for the pig flush was completed and flushing has started. (Not in the Dec. 15 update.)

Road and Interstate Construction:
Forest Grove Drive connection to Palm Harbor Parkway to be closed starting Dec. 18: Effective Friday, Dec. 18, the City of Palm Coast will be closing the Forest Grove Drive connection to Palm Harbor Parkway. This road closure is required as part of construction operations for the Palm Harbor Parkway extension, which is currently under construction. Palm Harbor is being realigned and extended to connect directly with Matanzas Woods Parkway where it intersects with Old Kings Road. Message boards will be placed to advise motorists and other travelers of the upcoming change, and a public meeting has already been held for residents living in that area. Both the Palm Harbor extension and a separate extension of Old Kings Road are being built in preparation for the new Interstate 95 interchange to open next June at Matanzas Woods Parkway. As part of the projects, traffic patterns around Matanzas High School will be changing. One goal is to turn Forest Grove Drive back into a residential street as it was originally intended to be. The upcoming road closure of the Forest Grove Drive connection to Palm Harbor Parkway is part of that project. Forest Grove will be turned into a cul de sac on that end. Once the separate Old Kings Road extension is completed, in June 2016, the Forest Grove Drive access to the high school will be closed because it will no longer be needed. Instead, motorists and other travelers will get to Matanzas High School via the new signalized intersection at Matanzas Woods, Palm Harbor and Old Kings. For more information, please contact Palm Coast Communications Manager Cindi Lane at 386-986-3708 or [email protected].

Bach Festival: The Concerto for Violin and Oboe in C Minor, BWV 1060
[Note: From now until New Year's, we celebrate the holidays with Bach every day.]
See Also: