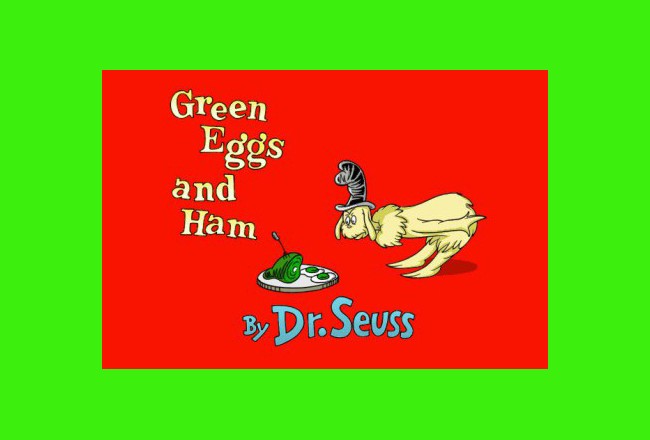 Today: high in the mid-80s, low in low-70s. Details here.
Today's fire danger is low. Flagler County's Drought Index is at 123.
Today's tides: at the beaches, at the Intracoastal Waterway.
Today's document from the National Archives.
The OED's Word of the Day: discept, v..
The Live Community Calendar
Today's jail bookings.
Today's Briefing: Quick Links

Note: all government meetings noticed below are free and open to the public unless otherwise indicated. Many can be heard or seen live through each agency's website.
It is Banned Books Week. Honor the book, screw the censors and pick up a little Nabokov, Voltaire, Rushdie, even Harper Lee.

The Palm Coast City Council holds a special meeting at 9 a.m. to approve the purchase of about a dozen new vehicles by piggybacking the Florida Sheriffs Association Contracts with Duval Ford of Jacksonville, Florida, and Alan Jay Chevrolet Cadillac, Inc., of Sebring, Florida. Palm Coast Ford declined to bid. The council meets in workshop. The council will review cost overruns in a water project, among other items. Council meeting room at city offices, City Market Place.
Entrepreneur Night at Finnegan's Black Cloud Saloon: Join fellow Flagler, Volusia and St. John's County startups, business people, investors and those folks who stand behind entrepreneurs in one way or another at Finnegan's Black Cloud Saloon in Bunnell. This is a call to established and aspiring entrepreneurs alike. The last few events have brought out hundreds from St. Augustine, Ormond Beach, Palm Coast and Daytona Beach. This grassroots event and movement is growing in popularity. Events are typically attended by 150 to 200 folks each on average! You will connect with some folks you have already met and know, and meet dozens of new folks. 5:30 p.m. to 7:30 p.m., 2535 N State St
Bunnell. RSVP here.

Fearing Costs of Long and Losing Battle, Flagler Beach Surrenders to Sea Ray: A divided Flagler Beach City Commission, with Commissioner Steve Settle's "reluctant" swing vote, agreed to drop its challenge of a county land use change that enabled Sea Ray Boats to build a large parking lot south of its property off Colbert Lane. It had been Settle's swing vote in August that had made the challenge possible originally.
Knife Found, 8th Grader Arrested After Report of a Gun Locks Down FTI and FPC: At 6:25 p.m., the sheriff'f office issued a news release stating that "While deputies investigated, they learned that it was not a gun they were looking for today; rather, a knife. Deputies and school staff disassembled the bathroom ceiling and ultimately cut into the wall and discovered some money, an empty pill bottle and a brass knuckle knife.
Dump Truck Overturns in Collision with Mustang on Palm Coast Parkway and US1: A Florida Highway Patrol investigator at the scene said Craig E. Waltman, 61, of Palm Coast, was at the wheel of the dump truck, heaving north on U.S. 1. "Witnesses said he'd previously blown the red light on Royal Palms," the investigator said, and that Waltman was blowing through a red light at Palm Coast Parkway when the wreck took place. Waltman was transported to Florida Hospital Flagler.
Assistant State Attorney Jason Lewis Escapes Serious Injuries in 2-Vehicle Wreck on US1: Jason Lewis is the lanky 39-year-old assistant state attorney in R.J. Larizza's office of the 7th Judicial Circuit. the driver of the Nissan Altima that struck him was Lauren Mack, 26, of Palm Coast: she is the co-founder of The Well Written Woman, the local blog.

Note: Most proceedings below can be followed live on the Florida Channel.

Chamber forum: Department of Transportation Secretary Jim Boxold and Enterprise Florida President and CEO Bill Johnson are expected to be among the speakers at the Florida Chamber of Commerce's "Future of Florida Forum." Other speakers are expected to include Chris Hart, president and CEO of CareerSource Florida; Will Seccombe, president and CEO of Visit Florida; and former House Speaker Will Weatherford. (8 a.m., Omni Orlando Resort at ChampionsGate, 1500 Masters Blvd., ChampionsGate.)
Gov. Rick Scott and the Florida Cabinet will take up a wide range of issues, including a discussion of the next steps after researchers finish onsite work at the shuttered Arthur G. Dozier School for Boys, a former reform school where children are alleged to have been abused and died. University of South Florida researchers have excavated unmarked graves on the Jackson County property. State Chief Financial Officer Jeff Atwater requested a discussion of issues such as the preservation of artifacts from the site and the storage and reinterment of unidentified remains. (9 a.m.)
Committees of the Citizens Property Insurance Board of Governors will hold a series of meetings. Among the topics will be "depopulation" — an effort by the-backed insurer to move policies into the private insurance market. (9:30 a.m., Sheraton Orlando North, 600 North Lake Destiny Dr., Maitland.)
–Compiled by the News Service of Florida and FlaglerLive

In Coming Days in Palm Coast and Flagler:
Click on the links for more details:
Sept. 30: The Heritage Crossroads: Miles of History CME will meet at 1:30 p.m. in the Flagler County Government Services Building, 1769 East Moody Boulevard, Building 2. Plans for the coming year's activities will be discussed, and all are invited to participate. For information call 386-439-5003.
Oct. 3:The International Festival takes place in Palm Coast's Town Center from noon to 9 p.m.
Oct. 3: The Bulow Parks Historic Alliance will have an extra Trail Maintenance Day to prepare for the October 30 Candlelight Trail Walk. Workers are asked to meet at the Trail head at 9 a.m. wearing gloves, hats, appropriate clothing and carrying bug spray. Water will be provided.For information call 386-437-5338.
Oct. 5: Pink Army 5k Run/Walk for Breast Cancer, 7:45 am at Florida Hospital Flagler. Gather your family, friends, coworkers, neighbors and run or walk in honor of those who have battled and continue their battle against breast cancer. Proceeds from the Pink Army Run/Walk go to the Florida Hospital Flagler Foundation to educate and support women of Flagler County.
Oct. 6: The Flagler County School Board holds a town hall meeting at the Government Services Building.
USA Today's Alan Gomez to discuss immigration and its role in 2016 presidential election at Flagler College Forum: USA Today immigration reporter Alan Gomez will discuss recent attempts to change the nation's immigration laws, why they failed and how immigration has become a central issue in the 2016 presidential debate at the Flagler College Forum on Oct. 6. His presentation, titled "Immigration in the 2016 Elections and Beyond," takes place at 7 p.m. in the Lewis Auditorium and is part of the Forum on Government and Public Policy's "Road to the White House" theme leading up to next year's presidential election.
Oct. 10: The Women's Missionary Society of First Church has scheduled the monthly food giveaway for Oct. 10, 1-3 p.m., at 91 Old Kings Road North, Palm Coast. For more information, call Jeroline D. McCarthy, 386-446-5759.
Oct. 10: Saturday Evening with the Artists at the Flagler County Art League: This is the League's signature event, an open-themed art show where Flagler artists show off their best work, their newest work, their most recent forays into other mediums or their latest artistic exuberances. The exhibit's popularity has a traditionally high rate of artist participation and creativity. Judge for the show is artist/sculptor Harry Messersmith. City Marketplace, 160 Cypress Point Parkway, Suite 207C, Palm Coast. 386-986-4668.
Oct. 14: The Bulow Park Historic Alliance meets at 6 p.m. in the Annex of the Flagler County Historical Society, 204 East Moody Boulevard, Bunnell. Plans for the October 30 Candlelight Trail Walk and other events will be discussed. For information call 386-437-5338.
Oct. 17: The Bulow Parks Historic Alliance's monthly Trail Maintenance Day, to prepare for the October 30 Candlelight Trail Walk. Workers are asked to meet at the Trail head at 9 a.m. wearing gloves, hats, appropriate clothing and carrying bug spray. Water will be provided.For information call 386-437-5338.

Police, Fire and Emergency Notes:
The Flagler County Sheriff's Office is proud to present the new Sheriff's Operations Center in Bunnell during an open house at the new building on Wednesday, Sept. 30, 2015, from 4:30-6 p.m. Our new building is located at 901 E. Moody Blvd., Bunnell. We will be conducting tours and look forward to showing you our new 34,000-square-foot facility.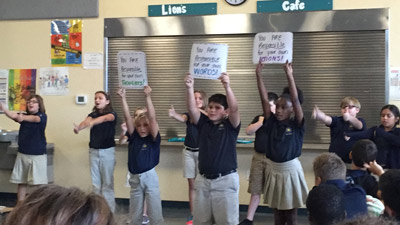 Character Counts at Imagine School at Town Center: The character trait for the month at Imagine School Town Center is Responsibility. The theme of their performance was "You are responsible for your own thoughts, actions and words." Students in Mrs. Branstrator's 4th grade class put on an amazing performance on September 23rd. They sang along with the catchy tune "Fight Song," by Rachel Platten while doing silent skits showing how to over come negative self-talk and bullying. It was very moving to see such young students have a firm grasp on how to take responsibility in their lives and interactions with others. The students included Aaliyah Anderson, Nicholas Biancaniello, Gabriela Bourke-Cabezas, Tyler Davis,Luke Feagle, Kylee Fleenor, Andrew Harellson, Dara Heredia, Noah Ireland, Alex Jaurey, Damien Kearse, Madison Long, Kayla Mohrbacher, Angelina Munera, Cameron O'falon, Casey Posner, Joshua Posner, Brandon Rankin, Amelia Saunders, Logan Schold, Richard Sligh,Ethan Van Baelen, Sara Vannucci, and Lilly Zavyalov.
Trio Joins Forces to Provide Premier Real Estate Services: A trio of Flagler County seasoned real estate agents have joined forces at Real Living Palm West to create the real estate team of Premier Coastal Living. The team is comprised of Robert "Bob" Witty, Frank Sockman and Laurent Alves. Frank is celebrating three years at Real Living Palm West and when Bob and Laurent joined the company last month, they created their team. "We thoroughly researched RealLiving Palm West before creating our new partnership," said Bob Witty. "We found that partnering with them will allow us to provide the back up support that our buyers and sellers deserve, and our diverse backgrounds are a perfect match." The trio services all of Flagler County and also concentrates on listing and selling in Grand Haven, Palm Coast Plantation, Ocean Hammock, Hammock Beach, Yacht Harbor, Rivergate, Canopy Walk, Tidelands, and The Sanctuary. Bob Witty was formerly with Coldwell Banker Residential Real Estate locally and has been a licensed real estate agent since 1970. He moved to Florida in 1999 and in 2006 obtained his brokers license. He genuinely likes people and helping to educate them on the homes and neighborhoods that fit their needs. He is a founding member of Grand Haven Golf Club and a member of Friends of Tennis. He lives in the gated community of Rivergate in Palm Coast and is president of the HOA there. Bob received the International Sterling Society Award from Coldwell Banker in 2014 and has his GRI, SRES, CREN and CSP designations. Laurent Alves was previously with Coldwell Banker Residential Real Estate as well and moved to Flagler County in 2004 from Tampa. He likes showing potential home buyers Flagler County's golf courses, saltwater and oceanfront communities, and the amazingly good people that live here. His top priority is to deliver an exceptional real estate experience throughout the entire home purchase or sale process. Laurent received the International Sterling Society Award from Coldwell Banker in 2013 and has his SRES and CSP designations. Frank Sockman obtained his first real estate license in 1993 in Hawaii and is celebrating his third year at RealLiving Palm West Homes Realty, Inc. He obtained his broker's license in 2005 and has received multiple real estate sales awards over the years. He has lived in the gated community of Grand Haven since 2004 and is currently managing the Vista Par Condominium project located next to Grand Haven Gold Club within the community. There are two buildings and each will have 12 upscale condominiums with three bedroom/three bath or three bedroom/two bath floor plans ranging from 1,762 to 2,167 square feet of living area plus a designated two-car garage. A ribbon cutting is planned for the end of October. They can be reached at 386-597-8018 or online at www.PremierCoastalLiving.com or https://www.facebook.com/PremierCoastalLiving.

Isis profits from destruction of antiquities by selling relics to dealers – and then blowing up the buildings they come from to conceal the evidence of looting: "So why is Isis blowing to pieces the greatest artefacts of ancient history in Syria and Iraq? The archeologist Joanne Farchakh has a unique answer to a unique crime. First, Isis sells the statues, stone faces and frescoes that international dealers demand. It takes the money, hands over the relics – and blows up the temples and buildings they come from to conceal the evidence of what has been looted. "Antiquities from Palmyra are already on sale in London," the Lebanese-French archaeologist Ms Farchakh says. "There are Syrian and Iraqi objects taken by Isis that are already in Europe. They are no longer still in Turkey where they first went – they left Turkey long ago. This destruction hides the income of Daesh [Isis] and it is selling these things before it is destroying the temples that housed them. "It has something priceless to sell and then afterwards it destroys the site and the destruction is meant to hide the level of theft. It destroys the evidence. So no one knows what was taken beforehand – nor what was destroyed."" Robert Fisk in the Independent.
Donald Trump Is Not Going Anywhere: "The Trump campaign may be a win-win for Trump, but it is a monstrous dilemma for a lot of other people. It is a dilemma for the Republican Party and a dilemma for the people Trump is running against. They would love to dismiss him as a sideshow and declare his shark jumped, except he keeps dominating the campaign and the conversation, and they have no clue whether to engage, attack, ignore or suck up in response. It is a dilemma for the elected leaders, campaign strategists, credentialed pundits and assorted parasites of the ''establishment.'' They have a certain set of expectations, unwritten rules and ways of doing things that Trump keeps flouting in the most indelicate of ways. And, of course, it is a dilemma for the media, who fear abetting a circus. This is why The Huffington Post announced in July that it would publish stories about Trump only in its ''entertainment'' section, so that when it all ended, as it surely would soon, the website could remain pristine and on the side of the high-minded. A similar sort of worry prevented me from writing about Trump throughout his rise this summer. Initially, I dismissed him as a nativist clown, a chief perpetrator of the false notion that President Obama was not born in the United States — the ''birther'' movement. And I was, of course, way too incredibly serious and high-­minded to ever sully myself by getting so close to Donald Trump." From The Times.

Palm Coast Construction and Development Progress Reports
The following is an update of ongoing construction and development projects in Palm Coast, through Sept. 23:
Palm Coast Parkway Six-Laning is 93 percent done: No change from last week: Contractor has placed the new 6″ reuse main into service and has prepared the old line to grout filled. Work in median continues and landscape along project continues.
Holland Park, 32 percent done: Began dewatering and removal of wetland muck in roadway area through former wetland. Excavation for lighting and fiber conduits began. Excavation continues for sidewalks in the ball field areas.
Palm Coast City Hall at Town Center, 94 percent done: Contractor has placed concrete around valve collars and identifying tabs. Wire testing has been completed. Carpet and Tile in (Phase 1) of the project is 95% complete. Furniture installation in Phase 1 first floor 80% complete.
Colechester Drive Bridge, 43 percent done: Seawall Caps being formed, work has begun on the bridge deck, South traffic barrier poured, North traffic barrier being formed, demolition of slope pavement continues.
County's I-95 Interchange Matanzas Woods Reclaim Water, 25 percent done: Contractor has installed approximately 1,000 ft. of reclaim water main total installed 5,000 ft. to date.
Palm Harbor Parkway Roadway Extension, 25 percent done: Clearing and fill work thru low areas continues.
North Old Kings Road Extension to Matanzas Woods Parkway, 12 percent done: Site clearing continues at 85 percent.
Island Walk Shopping Center Phase 1, 93 percent done: Final Utility Inspection was issued 9/21/15 for the first state on the west end of project.
Old Kings Road Force Main – Master Pump Station, 22 percent done: Jack and Bore casing has been placed under Old Kings Road at south entrance to spray field. The 16″ Force main piping installation has started.
Grand Haven Sales Center on Colbert Lane, 35 percent done: Water and Sewer services have been installed on site.

Road and Interstate Construction: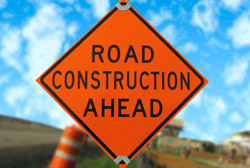 Palm Coast:
Flagler County Road 302 is Closed to all but local traffic as repaving began on June 7 and the roadway will be closed to all but local traffic. Others will be required to detour around County Road 302 using State Road 100. The roadway will be closed for 90 days, or until early September.
Palm Coast's Colechester Lane bridge to be closed July 7 through Sept. 4:  A detour will be established taking travelers over the Colorado Drive bridge instead. Signs will be posted directing motorists to the Colorado Drive bridge. The City of Palm Coast strives for safe construction zones. The City asks for the cooperation and patience of residents as this important bridge improvement project is completed. For more information, contact Palm Coast Customer Service at 386-986-2360.
Volusia: I-4 Widening from SR 44 to east of I-95, Monday and Friday, 7:00 a.m. – 5:00 p.m., Eastbound/Westbound shoulder closing. Sunday through Thursday, Eastbound and Westbound lane closures as needed from 8 p.m. to 6 a.m. Thursday, 9:00 p.m. – 5:30 a.m. EB road closure between Canal St./SR 44 and I-95 with detour at US 92 exit ramp.Motorists should be aware of traffic shifts near Canal St./SR 44.
County Road 304 Project Map and Description

Comment of the Day (From the Comment Section):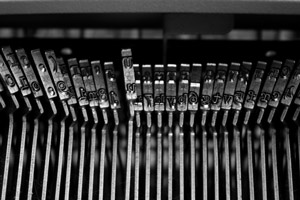 K. Elshant, in "Golf as Wrestling Match: Only in Flagler Beach as 2 of 3 Proposals for Old Course Bogey": "We humans do not need another golf course or more land for our recreation. Give the 34 acres to nature conservancy." Reply to K. Elshant here.

Human: The Movie Features Interviews with 2,020 People from 60 Countries on What It Means to Be Human