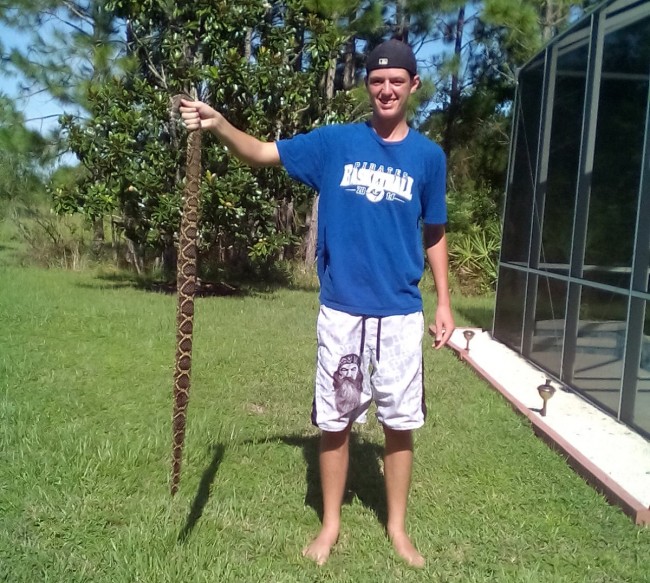 Today: high in upper 80s, low in mid-70s. Details here.
Today's fire danger is moderate. Flagler County's Drought Index is at 393.
The weather in Najaf, Iraq: high 123, low 95. Details.
Today's document from the National Archives.
The OED's Word of the Day: silver bullet, n..
The Live Community Calendar
Today's jail bookings.
Today's Briefing: Quick Links

Note: all government meetings noticed below are free and open to the public unless otherwise indicated. Many can be heard or seen live through each agency's website.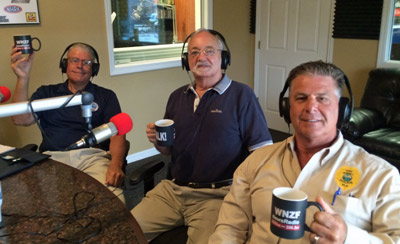 Free For All Friday: David Ayres's guests this morning are Flagler Beach City Manager Bruce Campbell, Bunnell City Manager Larry Williams, and Bunnell Police Chief Tom Foster, who are in the studio in that order, from left, in the image to the left. 9 a.m. on WNZF radio.
Friday: The Bunnell City Commission meets in special session to establish its proposed operating property tax, which represents a 7.49 percent tax increase. 6 p.m., Bunnell City Hall, 201 W. Moody Boulevard/S. Forsyth Street, Bunnell.

Friday: Dive in for a swimming good time at Palm Coast's Dive in Movie, featuring Disney's "Planes." Admission is $1 and limited to the first 350 participants. Gates open at 8 p.m, the movie is at 8:30 p.m., at Frieda Zamba Pool. Note: though the city features the event under a fantastic image of a wise man pointing to a bottle of Zywiec, the delicious Polish beer, beer is, alas, not permitted at the movie event. But feel free to lobby your city council representatives to change that senseless rule. For actual beer, see below.
Friday: Aaron Esposito, acoustic guitarist, live at Farley's Irish Pub, European Village, 7 to 11 p.m.
Saturday: It's Game Day at the Flagler County Public Library in Palm Coast, off Belle Terre Parkway: For ages 6+. Join old friends and meet new ones for Yu-Gi-Oh! fun and other card and board games. Yu-Gi-Oh! fans please bring your own cards.
Saturday: Free concert at Daytona Beach Bandshell, featuring China Grove and Supernatural, 70 Boardwalk, Daytona Beach, 7:15 p.m.
Road Closure Note: The northbound lane of S. Old Kings Road from Town Center Boulevard going north approximately 2.5 miles will have a moving lane closure starting Monday, July 27. The lane closure will be from 7 a.m. to 5 p.m. weekdays and will continue for approximately three weeks. A flagman will direct traffic.

Lawsuits Accuse Air Traffic Controllers of Negligence in 2013 Crash That Killed 3 On Palm Coast's Utica Path: On July 9, deceased pilot Michael Anders' daughters sued the federal government for wrongful death, accusing air traffic controllers of having misguided their father to Flagler County Airport instead of directing him to Ormond Beach Airport, which was nearer when the plane emergency began. On Thursday, deceased passenger Charisse Peoples's two sons, also through an estate administrator, filed a nearly identical lawsuit. Both lawsuits also claim air traffic controllers directed the plane to make its approach to Flagler County Airport through a wide-arc turn that took it over the ocean, delaying its landing, when it could have directed the plane to take a more direct approach.
No criminal charges against Brian Szmitko in January's fatal crash on Whiteview: Szmitko, 19, got a reckless driving citation for causing the crash that killed Amber Homen, 22, of Palm Coast, and sent a busload of schoolchildren to the hospital, though none with injuries of note. Szmitko described the abrupt nature of the crash to the News-Journal's by phone Wednesday, saying it happened "as fast as you can clap your hand." "It was either the trees, the bus or the back end of her car," he said. "My natural reaction, I made a split-second decision and I did what I did to protect myself." Szmitko goes before County Judge Melissa Moore Stens next Wednesday at 10:30 a.m. (Story paywall-protected.)
What Flagler Beach Got Wrong About "Crowd Managers," and What the Auditorium Got Right: Flagler Beach City Commissioner Kim Carney suggested to her colleagues that the city might need to train "crowd managers" for its First Friday events, calling the requirement a new federal requirement. Carney is wrong, as there is no such federal requirement, and what crowd manager code exists applies only to enclosed buildings, as at the Flagler Auditorium, which just certified eight such crowd managers.
Federal Court Upholds Docs v. Glocks Law Forbidding Physicians From Asking About Guns: The 2-1 decision by a panel of the 11th U.S. Circuit Court of Appeals was a victory for the National Rifle Association and other gun-rights advocates and a defeat for medical groups that argued, at least in part, that the law infringed on doctors' First Amendment rights.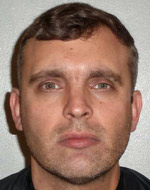 Flagler County Circuit Judge J. David Walsh holds a motion to compel in the case of Stanley Wykretowicz, the 39-year-old Palm Coast resident accused of brutalizing his 2-year-old daughter last year to the point that she became unresponsive and he took her to the hospital. He claims she injured herself. Assessing the girl, the medical staff observed bruises on her forehead, abdomen, back, and buttocks area. Wykretowicz was charged with aggravated child abuse, a first-degree felony punishable by up to 30 years in prison, and aggravated child neglect, a second-degree felony punishable by up to 15 years in prison. See details here. A motion to compel is invoked when wither party is a court action has been unresponsive, holding up the case. Earlier this year, Wykretowicz was additionally charged with torturing his 14-year-old daughter. Also arrested in that case was 33-year-old Cherrie Retamozzo, who lives with Wykretowicz at their 110 Laguna Forest Trail home in Palm Coast. See the details here. Wykretowicz is an ex-cop. He's posted bail in both cases–$150,000 in the first case, $175,000 in the second. (9 a.m., Courtroom 401.)
At 11 a.m., Walsh holds an arraignment and conditional release hearing for Val Mateyshin, the Whippoorwill Drive resident arrested on June 29 on aggravated assault charges after an argument with his girlfriend and after allegedly threatening two women should the cops show up. He's been held without bond at the county jail since. See details here.
County Court Judge Melissa Moore Stens holds a non-jury trial at 1:30 p.m. in the small-claims case of Jon Richardson against Ken Mazzie, Donna Heiss and Florida Green Homes. Courtroom 404)
A foreclosure sale is scheduled in the civil department lobby at 11 a.m.

Note: Most proceedings below can be followed live on the Florida Channel.

Republican presidential candidates Jeb Bush and Ben Carson and Democratic candidates Hillary Clinton, Martin O'Malley and Bernie Sanders are scheduled to speak during a National Urban League conference in Broward County. (Friday, 8 a.m., Greater Fort Lauderdale/Broward County Convention Center, 1950 Eisenhower Blvd., Fort Lauderdale.)
The Early Learning Programs Estimating Conference will discuss issues related to the state's voluntary pre-kindergarten program. (Friday, 9:30 a.m.)
–Compiled by the News Service of Florida and FlaglerLive
Puerto Rico has two debt payments due on Saturday. It's either that or insolvency.
Harper Lee's "Go Set a Watchman" is No. 1 on the New York Times hardcover best-seller fiction list, rising higher than "To Kill a Mockingbird," whose maximum height was No. 2. Ta-Nehisi Coates's "Between the World and Me" is No. 1 on the non-fiction list.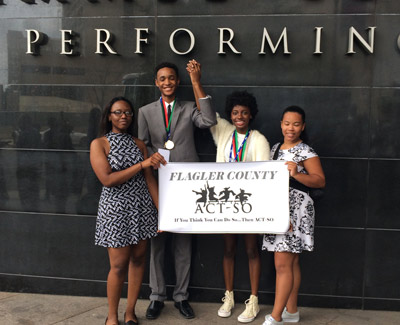 Two Flagler County high school students brought home medals from the NAACP's 37th Annual Academic, Cultural, Technological and Scientific Olympics (ACT-SO) in Philadelphia. The July 12 awards ceremony capped months of local competitions where students competed in 29 categories, ranging from performing arts and music to mathematics, biology and business, just to name a few particulars. Jayson Dwyer, a freshman at Flagler Palm Coast High School, won the gold medal in filmmaking. Dominic Davis, a graduating senior at Matanzas High School, won the bronze medal in playwriting. Together, they accumulated $4,500 in scholarships, and they both received Ipads. ACT-SO is an acronym for Afro-Academic, Cultural, Technological, and Scientific Olympics. It is an enrichment program and competition for high school minorities. The nationals are held in the same city as the annual NAACP National Convention. ACT-SO was founded in 1978 by renowned author and journalist Vernon Jarrett. Previous ACT-SO contestants and winners include filmmaker John Singleton, musician Kanye West, actress Jada Pinkett Smith, and comedian Anthony Anderson. The ACT-SO program centers on the dedication and commitment of community volunteers who serve as mentors and coaches to promote academic and artistic excellence among African-American students, and not withstanding business leaders, who sponsor the program. Students compete on the local level, and winners at the local level progress to the national competition. The student competitors arrived in Philadelphia on Thursday, July 9. They had a prep rally led by Edwina Finley, wife of Kevin Hart on "Get Hard." On the morning of Friday, July 10, the competition began. On Saturday, July 12, the students attended workshops that were aimed to expand their minds. From the hit TV show, "Blackish," actresses Yara Shahidi and Marsai Martin and actors Marcus Scribner and Miles Brown hosted the awards ceremony at the Kemmel Performing Arts Center on Sunday, July 13. "It was my first year with ACT-SO, and I was very nervous because I didn't know what to expect," said gold medalist Jayson Dwyer. "I met so many students from across the country that had so much talent; it was so inspiring. It was honestly a blessing and an honor for me to have been able to win a national medal." "When I heard the presenter call our chapter for the bronze medal in playwriting, I didn't even wait for them to say my name; I was already running toward the stage," said Dominic Davis. "After four years of competing in the national competition to finally win a medal, was worth the hard work and my dedication to the program. If I could leave one quote for those talented youth, it would be 'to never give up on your goals. When you least expect success, it arrives.' I did it; I brought home the bronze medal in playwriting!" "Each year, the national competition renews my commitment to our local youth and resuscitates me to continue my work," said Flagler ACT-SO Chair Stephanie Ecklin. "I am super excited about our plans for the next season of ACT-SO and next year's national competition in Cincinnati, OH." Congratulations have gone out to Jayson Dwyer and Dominic Davis, and a job well done to E'Lexus Jefferson, who competed in sculpting, and Gina Evans, who competed in culinary arts. Moreover, the Flagler County ACT-SO Program has sent thanks to: Morganelle and Associates, GEICO, Prosperity Seekers Investment Club, Chiumento Selis Dwyer, P.L.; Rob's JazzExpress, and for the other contributions donated by parents and friends.

U.S. Economy Grew at 2.3% Rate in 2nd Quarter: The latest numbers show an economy that is benefiting from growing disposable income — the product of low inflation and falling gasoline prices — while doing enough to weather the challenges of a strong dollar and energy investment cutbacks. Growth in the second quarter remained modest, particularly compared with the breakneck pace seen in much of 2014, but it also signaled a bounce-back from a surprisingly sluggish start to the year. The second quarter growth also provides a reassuring note to the Federal Reserve, whose officials are discussing whether to soon raise interest rates from near-zero for the first time in seven years. That move would end a remarkable period of virtually interest-free borrowing that is normally used only as triage during economic crisis. But any rate hike would be controversial, because some economists believe the U.S. is still too fragile — as wage growth remains stagnant — to handle a new obstacle. From the Washington Post.
The Case for Fetal-Cell Research: "Every week when the plain white FedEx box was delivered, uneasiness permeated the lab. We all knew that the tissues contained within were precious. We planned our experiments meticulously, trying not to waste a single drop. We rationalized using the cells by telling one another that the abortions would happen regardless of whether we used the tissue for research. And we knew that if we didn't use the tissue it was bound for the trash. Still, even with our preparations, justifications and the sheer excitement that accompanied our research, the fetal cells brought sadness. We wished we didn't have them, despite the breakthroughs. […] The choice I made is repeated every day, in labs all over the world. Researchers have no say in whether a fetus is aborted or develops into a human baby; those decisions are made by women and shaped by politicians. Yet their science, performed on discarded tissue, has the ability to save lives. It already has." From the Times.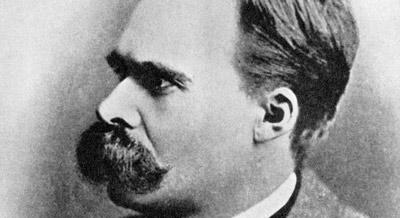 Do We Cheapen Philosophy When We Use It as Therapy? "You can do whatever you want in life — take inspiration from The Smurfs, for all I care — but I'm here to teach you how to read a philosopher, slowly and carefully, which is not an easy thing to do. If you want to be inspired by Nietzsche, you have to read him precisely, to make sure that it is Nietzsche who inspires you, not a preconception or a misappropriation or a scholarly reading, mine or anybody else's, which is vulnerable to the interpreter's peculiar agenda or the fashions of the hour. And what if, when you read him carefully, you find that he actually wrote things you think are false, wrong-headed, racist or sexist? Don't choose between inspiration and careful scholarship, I say: Choose both. […] Philosophy may sometimes be difficult in the sense that it is difficult to understand, that it overcomplicates or requires technical expertise, that it is written for those in the know with no thought spared for the rest. Those who bring such thoughts to a wider audience show their skill in cutting through this difficulty as swiftly and painlessly as possible. But popularizing it cannot come at the cost of another kind of difficulty: that it can take your dearest thoughts — your politics, your science, your hope or your affections — and shake them up or cut them down. This, not a lack of academic rigor, is what I find troubling in the de Botton universe, in so much popular philosophy, and, indeed, in much of the professional work I read. It's also the best I can do to explain the impulse to "correct" the student who wants to be a Nietzsche-user, not a Nietzsche-scholar. I'm not worried that you're going to get Nietzsche wrong. I'm worried that you won't let him unsettle you. I'm worried that it won't hurt." From the Chronicle of Higher Education.
Inside the 50-year campaign to roll back the Voting Rights Act: In 2010, Republicans flipped control of 11 state legislatures and, raising the specter of voter fraud, began undoing much of the work of [activists] and subsequent generations of state legislators. They rolled back early voting, eliminated same-day registration, disqualified ballots filed outside home precincts and created new demands for photo ID at polling places. In 2013, the Supreme Court, in the case of Shelby County v. Holder, directly countermanded the Section 5 authority of the Justice Department to dispute any of these changes in the states Section 5 covered. Chief Justice John Roberts Jr., writing for the majority, declared that the Voting Rights Act had done its job, and it was time to move on. Republican state legislators proceeded with a new round of even more restrictive voting laws. All of these seemingly sudden changes were a result of a little-known part of the American civil rights story. It involves a largely Republican countermovement of ideologues and partisan operatives who, from the moment the Voting Rights Act became law, methodically set out to undercut or dismantle its most important requirements. The story of that decades-long battle over the iconic law's tenets and effects has rarely been told, but in July many of its veteran warriors met in a North Carolina courthouse to argue the legality of a new state voting law that the Brennan Center for Justice at the New York University Law School has called one of the "most restrictive since the Jim Crow era." The decision, which is expected later this year, could determine whether the civil rights movement's signature achievement is still justified 50 years after its signing, or if the movement itself is finished.

Palm Coast Construction and Development Progress Reports:
The following is an update of ongoing construction and development projects in Palm Coast, through July 24:
Palm Coast Parkway Six-Laning is 84 percent done: Widening on the north side of the parkway 90% complete; remaining sections of the 1st lift of asphalt paving completed this week. Landscape irrigation work continues. Signage installation is complete. Milling and Resurfacing of Roadway to begin Sunday Night. All new water mains have passed bacteriological testing and application for acceptance has been sent to Florida Department of Environmental Protection.
Royal Palms Parkway Improvements: 100 percent done. Punch list items concluded.
Holland Park, 24 percent done: Installation of new underground sanitary, stormwater piping
and structures continues.
Palm Coast City Hall at Town Center, 76 percent done: Installation of drywall on interior walls, mechanical duct work & VAV damper installation, electrical conduit rough-in and fire sprinkler piping are all 98% complete. Painting of interior and exterior walls continues. Floor tile in bathrooms continues. Early Power Inspection complete and approved, anticipating FPL to set meter this week. See ongoing images of construction here.
Colechester Drive Bridge, 25 percent done: Contractor and City staff met and discussed the directional drill plan. The directional HDPE pipe was fused and drilling has started. Demolition on the east side seawall and sidewalk continues. preparations are underway to move a utility water main.
County's I-95 Interchange Matanzas Woods Reclaim Water, 25 percent done: Contractor has installed approximately 1,000 ft. of reclaim water main total installed 5,000 ft. to date.
Palm Harbor Parkway Roadway Extension, 6 percent done: Contractor working on submittals and coordinating utility work with FPL & ATT.
Island Walk Shopping Center Phase 1, 90 percent done: An 8″ insert a valve was installed on the water main behind the north west corner of the old Bealls store to isolated water main and adjust where storm water conflicts with the 8″ water main location.
Shops at Pine Lakes Convenience Store, 90 percent done: The Pump Station panel has been set and is ready for startup testing.
Walmart Addition, 30 percent done: A new Grease Interceptor has been installed replacing the old one outside the new building addition.
Old Kings Road Utilities Work, 85 percent done: Pressure testing of new water main has passed.

Road and Interstate Construction: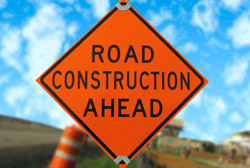 Palm Coast:
Lane closures to begin July 27 on South Old Kings Road in Palm Coast: The northbound lane of S. Old Kings Road from Town Center Boulevard going north approximately 2.5 miles will have a moving lane closure starting Monday, July 27. The lane closure will be from 7 a.m. to 5 p.m. weekdays and will continue for approximately three weeks. A flagman will direct traffic. This lane closure is needed to allow a City contractor to clear the right-of-way along the roadway in preparation for an upcoming wastewater system project.
Lane closure for Palm Coast Parkway beginning July 22: Beginning at 8 p.m. Wednesday, July 22, and running through 7 a.m. Friday, July 24, motorists and other travelers should expect a lane closure along eastbound Palm Coast Parkway beginning at Old Kings Road to the CVS Pharmacy. One eastbound lane will remain open. The lane closure is required in order for the contractor to install a mainline water pipe across Palm Coast Parkway.
Lane closure planned for Palm Coast Parkway July 26 through August 7: Beginning Sunday, July 26, motorists and other travelers should expect a lane closure along Palm Coast Parkway between Florida Park Drive to just west of Cypress Point Parkway. The lane closure will occur in two phases. From 7 p.m. Sunday, July 26 through 7 a.m. Friday, July 31 one eastbound lane will be closed, and one eastbound lane will remain open. From 7 p.m. Sunday, August 2 through 7 a.m. Friday, August 7 one westbound lane will be closed and one westbound lane will remain open. Motorists are encouraged to watch for flaggers and work zone signs. The lane closures are required in order for the contractor to perform milling and paving operations. Weather conditions and other unforeseen circumstances could alter work schedules.
Matanzas Woods Parkway closed: Matanzas Woods Parkway is closed until early August for construction of the Interstate 95 interchange. The portion of Matanzas Woods Parkway that spans I-95 will be reconstructed to accommodate four single-lane ramps for on and off access to the interstate. Other improvements include the widening of the interstate to accommodate new acceleration and deceleration lanes, wet detention ponds adjacent to the roadway, sidewalks, lighting, overhead signs and landscaping. Project details are available and regularly updated at http://www.matanzas95interchange.com. The detour map is available here.
Palm Coast Parkway between Cypress Point Parkway and Florida Park Drive. IMPACTS: Lane shifts and closures will occur and this may cause traffic congestion on this already busy roadway. Most construction work will occur between 9 p.m. and 7 a.m. though weather and unforeseen issues may adjust the schedules. This project will be complete by December 2015.
Flagler County Road 302 is Closed to all but local traffic as repaving began on June 7 and the roadway will be closed to all but local traffic. Others will be required to detour around County Road 302 using State Road 100. The roadway will be closed for 90 days, or until early September.
Palm Coast's Colechester Lane bridge to be closed July 7 through Sept. 4:  A detour will be established taking travelers over the Colorado Drive bridge instead. Signs will be posted directing motorists to the Colorado Drive bridge. The City of Palm Coast strives for safe construction zones. The City asks for the cooperation and patience of residents as this important bridge improvement project is completed. For more information, contact Palm Coast Customer Service at 386-986-2360.
Volusia: I-4 Widening from SR 44 to east of I-95, Monday and Friday, 7:00 a.m. – 5:00 p.m., Eastbound/Westbound shoulder closing. Sunday through Thursday, Eastbound and Westbound lane closures as needed from 8 p.m. to 6 a.m. Thursday, 9:00 p.m. – 5:30 a.m. EB road closure between Canal St./SR 44 and I-95 with detour at US 92 exit ramp.Motorists should be aware of traffic shifts near Canal St./SR 44.
County Road 304 Project Map and Description

Click on the links for more details:
Flagler County is now accepting applications for the Fall 2015 Citizens Academy. Classes will be held on Thursday evenings from 5 to 8 p.m. beginning September 10 for nine weeks. For more information, click this link or go to flaglercounty.org/academy.
Nominate Your Veteran of the Year: Flagler County government is taking nominations from Aug. 1 through Sept. 30 for the veteran of the year. Nominations must be mailed in to the county. Click here for details.
Back to School Immunization, required by schools, available at the Flagler County Health Department from August 10 through August 21, Monday through Friday from 8 a.m. to 11 a.m. and 1 p.m. to 3 p.m. on a walk-in basis. For further information, please call: 386-437-7350 ext. 2224.
All Summer: Free Breakfast and Lunch for All Flagler County Children Through Seamless Summer Freeding
All Summer: Flagler Sheriff's Police Athletic League (P.A.L.) Offers Free Summer Activities for Youth .
August 5: The Palm Coast Area council hosts its monthly Palm Coast Meet-up for Palm Coast Chamber of Commerce members at Carrabba's Italian Grill at noon. A city official or staff member will attend. This is a casual lunch designed for brainstorming and networking. All attendees are responsible for their own lunch tab.
August 6: Fund-raiser for the Casey-Dixon family who suffered a house fire in May in the LL-section, from 5 p.m. to 9 p.m., Dinner at Sonny's Bar-B-Q in Palm Coast: portion of the proceeds made that night will be donated to the family.
August 15-16: Softball tournament fund-raiser for the Casey-Dixon family who suffered a house fire in May in the LL-section. Games will begin at 8 a.m. at the Flagler Fairgrounds Softball Field.
Saturday, Aug. 15: Daytona Beach's 3rd Annual Community Unity Festival, from 9 a.m. – 10 p.m. This free event, which will include activities for all ages, will be held at Daisy Stocking Park, 555 Mary McLeod Bethune Blvd. in Daytona Beach.

Comment of the Day (From the Comment Section):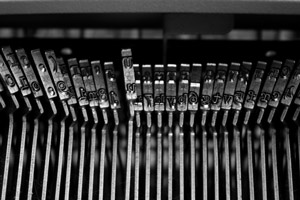 FB Insider "Ordering Them to "Get On With It," Flagler Beach City Manager Tells His Bosses to Find His Replacement": in It's funny how people have blinders on when it comes to certain things. Bruce Campbell is being portrayed as some kind of God in the City Manager's Office. Well let's review a few things in his short tenure: He should have been replaced when his water meter was discovered to have been altered, resulting in the meter rolling backwards. Coincidentally the same time he had a pool and new landscaping? Guess he was nice enough to "donate" water back to the city? How about when he had several loads of boardwalk materials owned by the city stored on his property; citing it as "storage". Did anyone account for the inventory? How about when Fire Captain Pace was being CRIMINALLY CHARGED and Campbell was (admittedly) at the State Attorney's Office trying to get them to not pursue criminal charges? How about when he admittedly tried to coerce the former Police Chief into not pressing charges? How about when he attempted to force a former fire inspector to pass a business that was not up to code that was owned by a friend? That fire inspected resigned due the pressure of the illegal and unethical request. What about the same City Manager who was renting property to a city employee? No conflict there, right? Wait, that SAME EMPLOYEE was arrested in Volusia County for a DUI while still in CITY WORK CLOTHES and who posted bail? The one and only B.C. because if said employee wasn't at work DRIVING CITY VEHICLES the next day, ole' B.C. wasn't getting his rent money! When he came to Florida from Ohio and began purchasing property, he was doing so under the blanket of a defunct company out of Ohio and was issues several cease an desists orders by the State of Florida but continued to do so anyway. I could go on for hours. This guy is the biggest con in Flagler Beach City Hall. The employees are ALL glad he is leaving so they aren't all on egg shells anymore wondering what illegal, immoral and/or unethical request he is going to put in front of them next. This guy puts on a smile in public and behind the scenes has ruined more lives and put more stress on employees than any other city manager in FB history." Reply to FB Insider here.

Cultural Coda:
Sviatoslav Richter Plays a Bach Concerto