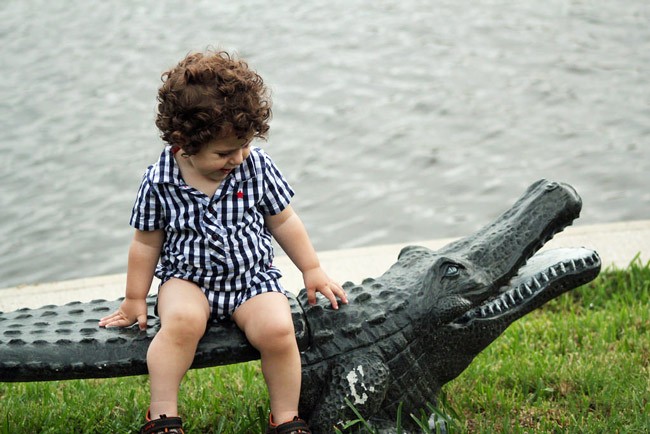 Today: high of 90, low 74 Details here.
Today's fire danger is moderate. Flagler County's Drought Index is at 401.
The weather in Las Palmas de Gran Canaria, Spain: high 83, low 73. Details.
Today's document from the National Archives.
The OED's Word of the Day: plutography, n..
The Live Community Calendar
Today's jail bookings.
Today's Briefing: Quick Links

Note: all government meetings noticed below are free and open to the public unless otherwise indicated. Many can be heard or seen live through each agency's website.
Today's Tourist Development Council meeting, scheduled for 10 a.m. was cancelled for lack of a quorum. "The TDC is in a flux right now," Bill McGuire, a Palm Coast City Council member who sits on the TDC, said Tuesday.

Flagler County's Technical Review Committee meets at 9 a.m. in the first floor conference room at the Government Services Building. The main issue on the agenda is a series of items relating to a proposed 15,000 square foot restaurant and cafe at 5428 North Ocean Shore Boulevard, or A1A, run by Janet Grub, who is seeking certain special exceptions and variances.
The Flagler County League of Cities' quarterly meeting, a gathering of the county's mayors, is scheduled for noon at the Bunnell Conference Room at Bunnell's City Hall, 201 West Moody Boulevard. Palm Coast Mayor Jon Netts, who was hospitalized last week, is unlikely to attend. Minutes of the previous meeting are here.
The Palm Coast Planning and Land Development Regulation Board meets at 5:30 p.m. at the City Marketplace city offices' main conference room. On the agenda: an application for a special exception for a proposed car wash at 110 Cypress Point parkway, and consideration of amending the land development code to allow certain cell towers downtown, an issue the city council discussed last week. The full agenda is here.
Belk Summer Preview Fashion Show: Join Belk Department Store and the Flagler County Chamber of Commerce for a Summer Preview Fashion Show at 6 p.m. at Belk's 270 Cypress Edge Drive location in Palm Coast. The event will include a fashion show, coupons, shopping discounts, door prizes, and light refreshments while supplies last.

City Repertory Theatre Auditions: CRT is holding auditions for the pop musical GODSPELL on Wednesday, July 22 at 6:30 p.m. in the theatre at 160 Cypress Point Parkway, Suite B207, Palm Coast. This will be an energetic, no holds barred production, using all aspects of the theatre space and all the talents of the 10 member, ensemble cast. See Facebook page for details.

This Time Planning Board Gives Unanimous Yes to Sea Ray's Zoning for Parking Expansion: In a sharp switch from its previous opposition to a planned parking lot expansion  by Sea Ray Boats at its plant off Colbert Lane in Palm Coast, the Flagler County Planning Board voted unanimously Tuesday evening to grant Sea Ray's request for a zoning change. Though merely advisory, the vote is the next-to-last regulatory hurdle for Sea Ray, with the measure going to the County Commission next, before the company can break ground on the 24 acres south of Sea Ray's plant.
Palm Coast's Sign Regulations May Be Forced to Loosen, City Attorney Warns: "Those changes are going to require the city to be more permissive, not more restrictive, with signs, including political signs and especially temporary signs that have to do with garage sales, open houses, real estate sales, church services and the like—as long as the signs aren't implanted on public land or rights of way. There, nothing will change in the city's ban on almost all temporary signs. The reason for the coming changes: in mid-June, the U.S. Supreme Court ruled unanimously that a city's code enforcement regulations may not be determined by the content of signs in any way, and may not categorize such signs based on content."
Taser Deployed on Man Who "Hates America" After He's Accused of Attacks in Bunnell: The use of the Taser subdued Demesmin, who was arrested and charged with aggravated assault with a deadly weapon, criminal mischief and resisting arrest without violence, and carrying a concealed weapon.
Code enforcement and the Ernie Effect: the Palm Coast Observer's Brian McMillan updates us on his ongoing War-of-the-Roses-like menage-a-trois with his lawn and Palm Coast code enforcement, this time with a twist: "I know one neighbor who has never ratted me out, and that's Ernie. He's a retired, jolly neighbor who, as a perfect stranger, mowed my lawn for me one day, just because. He has since become a good friend. While I was on vacation, he agreed to mow my lawn, and when I got back, he mowed it for me again as a surprise act of kindness. He has a riding mower, and I just have a push mower, so on extra hot days, he feels bad for me, and he knows that when I don't mow my lawn, it's because I'm busy being a dad. That, and sometimes I'm just a bad procrastinator, but he doesn't judge me."
Florida Adds Still More Specialty License Plates to Some 120 Accenting Causes: The Florida Veterans of the Armed Services tag joins the list of more than two dozen military or military related specialty plates and is available to any United States Armed Services veteran who meets the eligibility requirements.
14-year-old catches 7-foot shark near Flagler Beach Pier: Sjay Tilton of Bunnell caught the monster nurse shark Monday evening then freed it after a few pictures, News 13 reports.
Also: Richard Haass on the good and bad of the Iran nuclear deal.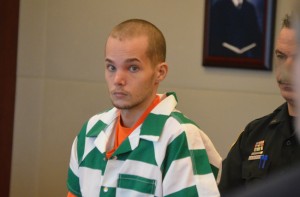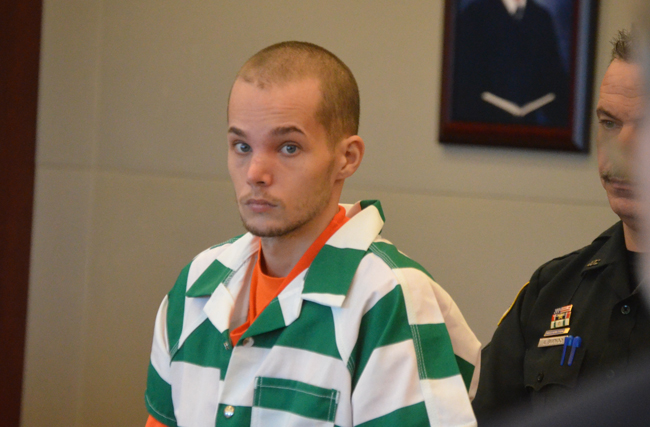 Circuit Court Judge J. David Walsh sentences Giuseppe Verdone at 3 p.m. in Courtroom 401. He faces life in prison. On June 18, a jury took just 50 minutes to find him guilty on all five charges he faced after abducting and brutalizing a Chinese food restaurant owner and delivery driver in November 2013: Count one, guilty of robbery with a weapon, count two, guilty of kidnapping with a weapon, count three, guilty of battery, county four, guilty of burglary with an assault or battery, count five, guilty of burglary while armed. Verdone also faces sentencing on a separate conviction on two counts of forgery. The judge also holds a competency hearing at 10 a.m. in the case of Joseph Bova, the man accused in the 2013 murder-by-execution of Zuheili Roman Rosado when she was a store clerk at the Mobil Mart on State Road 100 in Palm Coast. Bova, whose court appearances have been accompanied by odd behavior, lashing out at the court and law enforcement and claims of conspiracies, was found incompetent to stand trial last year.

Note: Most proceedings below can be followed live on the Florida Channel.

The Florida Commission on Offender Review will consider numerous parole cases involving crimes committed in the 1970s and 1980s. (9 a.m.)
–Compiled by the News Service of Florida and FlaglerLive

Obama and Iran: The president holds a 1 p.m. news conference to deal with the fallout from the nuclear deal with Iran.
Pluto calling: This morning NASA received the first batch of the sharpest pictures yet of the once and future planet.
Tour de France: Stage 11 today takes the cyclists 188 km from Pau to Cauterets in the second of three days of climbs in the Pyrenees. The live feed here.

Wildfires: The Florida Highway Patrol continues to monitor a wildfire in the area of US1 and Big Oaks Road which may affect roadways in St Johns County. Motorists are encouraged to use caution when traveling in these areas. Visibility may deteriorate quickly due to smoke/fog type conditions, especially during the night time and early morning hours. Motorists are reminded to reduce their speed as necessary to avoid a collision and utilize their low beam headlights in order to adapt to changing weather conditions.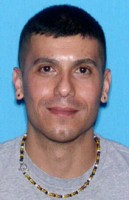 Flagler Sheriff Notifies Public of Sexual Predator Status: Flagler County Sheriff's Office is notifying the community that a convicted sexual predator has registered to live at 6 White House Drive, Palm Coast, Florida. Robert L. Vega, 32, is 5 foot, 7 inches tall and weighs 148 pounds. He is a Caucasian male with brown hair and brown eyes. Vega's criminal history includes possession of a photo/picture showing sexual performance by a child; and two counts of lewd or lascivious molestation of a victim 12-15 years old. These cases were adjudicated March 15, 2004. Vega is classified as a sexual predator per court order and is registered under Florida law. "It is a policy of the Flagler County Sheriff's Office to notify local news media, the school system, all day care centers, residents and the community when a registered sexual predator moves to Flagler County," said Sheriff Jim Manfre. For more information about Robert Vega or other sexual predators or offenders living in Flagler County, go to the FDLE Florida Sexual Offenders and Predators Offenders Search web site at https://offender.fdle.state.fl.us.
Austen Goodrich Enters Plea to DUI Manslaughter Charge, Sentencing Set: The plea stems from the July 24, 2013 crash that killed his 16-year-old cousin. Austen J. Goodrich, 19, entered the open plea to Seventh Circuit Judge Frank Marriott. Goodrich is set for a tentative sentencing hearing on August 25, 2015. He faces a maximum possible penalty of 20 years in prison and a year in the county jail. Goodrich plead no contest to DUI Manslaughter, a second-degree felony, DUI Causing Serious Bodily Injury, a third-degree felony, and DUI with Property Damage, a first-degree misdemeanor. Assistant State Attorney Andrew Urbanak, of the State Attorney's Career Criminal Unit, prosecuted the case. Seventh Circuit Judge Frank Marriott will preside over the sentencing hearing and will impose sentence at a later date.

Back to School Immunizations: Get Ready for School: Florida Department of Health in Flagler County offers required school immunizations weekdays at its health center throughout the summer. New and transferring students, Kindergarten students, and those entering seventh grade will need to provide proof of immunizations prior to enrollment. Returning students should have already completed the required shot series. Parents are encouraged to review all records. There is no charge for immunizations for children, birth – 18 years of age provided they are still enrolled in elementary, middle or high school. Parents are reminded to bring a copy of immunization records to help identify any needed shots and prevent the immunization nurse from beginning the entire series again. If you have Medicaid, or other insurance, please bring the card with you. During times of high patient volume, there may be a waiting time and clinic may stop accepting patients earlier than the posted clinic closing time. Back to School shot hours at the Flagler County Health Department will be from August 10, 2015 through August 21, 2015., Monday through Friday from 8:00 a.m. to 11:00 a.m. and 1:00 p.m. to 3:00 p.m. on a walk-in basis. A Tdap Clinic for 7th graders will be August 12, 2015 from 10:00 a.m. to 12:00 p.m. at Indian Trails Middle School by appointment only. Please call (386) 437-7350 ext. 2261 to make an appointment. For further information, please call: 386-437-7350 ext. 2224, or http://flagler.floridahealth.gov/
Local Comedy Troupe to Celebrate 10 Years: A Daytona Beach improv comedy troupe will celebrate its 10th anniversary on Saturday doing what it's done since 2005 – making local people laugh. Random Acts of Insanity will perform at 8 p.m. Saturday at Cinematique Theater in Daytona Beach. Troupe members past and present will unite for a two-hour show to commemorate its decade of comedy in Daytona. And they couldn't do it without you, said troupe founder and current member Andrew Ramos. "A big thank you for all of the support through the last 10 years," Ramos said. "Thanks to you, we've been able to grow and continue to do what we love for all these years." Random Acts of Insanity performs improvisational comedy in the vein of the popular television show "Whose Line Is It Anyway?" Performers take suggestions from the audience and incorporate them into the scene – often to hilarious results. And the troupe doesn't plan to quit entertaining local audiences any time soon. "We hope to continue to make you laugh for another 10 years," Ramos said. Cinematique, located at 242 S. Beach Street in Daytona Beach, offers beer, wine and food. The cost is $5 per person. Random Acts of Insanity performs weekly at Cinematique on Tuesday nights at 8, plus once a month on Saturday for an R-rated "blue" show at 9:30 p.m. (Tuesday shows are PG-13). The troupe also puts on a free two-hour show Friday nights at 11 at Applebee's at the Volusia Mall (1700 W. International Speedway Blvd., Daytona Beach). Random Acts of Insanity is available for other opportunities, including new venues for weekly shows and one-time special events.  For more information, call Andrew Ramos, 386-334-1194.
Board follows administrative law judge recommendation, approves Sleepy Creek permit: Following the recommendation of an administrative law judge (ALJ), the St. Johns River Water Management District's Governing Board today approved a consumptive use permit (CUP) modification for Sleepy Creek Lands (formerly known as Adena Springs Ranch) for use in their cattle operation in Marion County. Sleepy Creek Lands currently holds two CUPs that authorize the use of 1.46 million gallons of water per day (mgd) for irrigation of sod on a property known as the East Tract, south of Fort McCoy in Marion County. The permit modification approves the consolidation of these permits into one permit that will expire in 2034. It also authorizes Sleepy Creek to change the use of the water to irrigation for pasture to feed cattle, but does not result in an increase in the allocation (1.46 mgd). Finally, the modification allows Sleepy Creek to withdraw the entire allocation from a property known as the North Tract and limits withdrawals on the East Tract to no more than 0.5 mgd (of the 1.46 mgd). The North Tract is located further away from Silver Springs than the East Tract. Before the Board meeting, the District's executive director approved an environmental resource permit (ERP) for Sleepy Creek authorizing the construction of a stormwater management system that will provide water quality treatment for runoff from the North Tract. The ALJ had also recommended approval of the ERP following an administrative challenge. District staff recommended approval of the permits in 2014 following a lengthy review. On June 2, 2014, the District received petitions challenging the proposed CUP modification and ERP. The District referred the petitions to the Florida Division of Administrative Hearings (DOAH). An administrative hearing was held in Palatka Aug. 25-29, 2014.In approving the permits today, the District's decision was required by law to be based solely on the record of the administrative proceedings. "Our Board carefully reviewed the recommendation from the administrative law judge before concluding that the District should approve the CUP permit modification," said Governing Board Chairman John Miklos.

How great politicians are born: "Mhairi Black, the youngest MP in the Commons for 250 years who only just completed her degree last month (she got a first, naturally), used her maiden speech in the chamber to launch a scathing attack on David Cameron's Conservative government whilst offering an olive branch to the Labour Party. Her fellow SNP colleagues gave an enthusiastic round of applause as the new MP for Paisley and Renfrewshire South ended her speech addressing issues including benefit sanctions, the budget, and Harriet Harman's call on Labour MPs to abstain on a vote on the Government's welfare and work bill. On George Osborne's Budget, announced last week, she said, "In this budget the Chancellor also abolished any housing benefitfor anyone below the age of 21. So we are now in the ridiculous situation whereby because I am an MP not only am I the youngest, but I am also the only 20-year-old in the whole of the UK that the Chancellor is prepared to help with housing." From the UK Independent. Click here to watch her speech.
Senators Want to Hear About FIFA Corruption and the Qatar World Cup: "FIFA—the international soccer organization that saw several high-ranking officials arrested in late May—will be under the spotlight Wednesday in the Senate, where a Commerce subcommittee will ask questions about corruption charges and the awarding of the 2022 World Cup to Qatar. The hearing will not feature FIFA executives—it was reported Monday that FIFA president Sepp Blatter declined to appear—but U.S. Soccer Federation CEO Dan Flynn is scheduled to testify. And lawmakers want to know about the United States' role in the messy web of indictments and accusations, specifically U.S. Soccer's knowledge of how events transpired. There are "very important and pertinent questions about what U.S. Soccer knew, when they knew it, and what can and should be done to instill better governance and practices," said Sen. Richard Blumenthal, the ranking member of the Consumer Protection subpanel, in an interview with National Journal. "My hope is that U.S. Soccer will itself, on its own, adopt better practices so that there is more transparency and accountability." From National Journal.
Revenge of Citizens United: "Concerns are mounting among top donors and party elites that an influx of huge checks into the GOP primary will hurt the party's chances of retaking the White House. Long-shot candidates propped up by super PACs and other big-money groups will be able to linger for months throwing damaging barbs at establishment favorites who offer a better chance of victory, the thinking goes. Already, big-money groups have raised about $86 million to support a handful of second- and third-tier candidates — Govs. Chris Christie of New Jersey and John Kasich of Ohio, Texas Sen. Ted Cruz, former CEO Carly Fiorina and former Govs. Rick Perry of Texas and Mike Huckabee of Arkansas. In some cases, the lion's share came from a handful of ultra-wealthy partisans, including a pair of Dallas billionaires who combined to give $11 million to a pro-Perry super PAC and a handful of donors who accounted for the majority of the $37 million reportedly raised by a pro-Cruz super PAC." From Politico.

Palm Coast Construction and Development Progress Reports:
The following is an update of ongoing construction and development projects in Palm Coast, through July 10:
Palm Coast Parkway Six-Laning is 82 percent done: Widening on the north side of the parkway continues and some paving and concrete curbing was completed. Landscape irrigation work continues. Utility connection tie-ins continues. Signage installation has begun. All the new water mains have now been installed and flushed. All pressure testing has passed and is ready for chlorination. Florida Department of Environmental Protection (FDEP) has accepted and has placed into service the 193 feet of new 12″ water main connecting to the new 16″ water main just west of Wendy's.
Royal Palms Parkway Improvements: Completed.
Holland Park, 22 percent done: Installation of storm water pipe continues.
Palm Coast City Hall at Town Center, 70 percent done: Installation of drywall on interior walls, mechanical duct work and VAV damper installation, electrical conduit rough-in and fire sprinkler piping are all 95% complete. Painting of exterior
walls continues. Paving of parking area started. Installation of wall tile in bathrooms is complete and floor tile in bathrooms
has begun. The sewer system has been televised and the concrete slab under the 4″ water meter and 6″ fire backflow assemblies has been placed.See ongoing images of construction here.
Colechester at College Waterway Bridge Rehabilitation Construction, 17 percent done: Outside bents and pilings have been repaired & painted. Sheet piles were delivered. Demolition on east side seawall and sidewalk continues.
County's I-95 Interchange Matanzas Woods Reclaim Water, 20 percent done: A storm structure crossing the road was completed on the east side of I-95. Fill dirt continues being hauled in to raise the overpass and ramp areas. The city's portion of the project is also 20 percent done.
Palm Harbor Parkway Roadway Extension, 6 percent done: Contractor working on submittals and coordinating utility work with FPL & ATT.
Island Walk Shopping Center Phase 1, 90 percent done: A manhole was installed in front of the Island Doctors building. A 6″ fire line with backflow preventer was installed behind building on west end of project.
Shops at Pine Lakes Convenience Store, 88 percent done: Work on parking and drive thru areas continues. Water meters and backflows have been installed.
Walmart Addition, 30 percent done: A new Grease Interceptor has been installed replacing the old one outside the new building addition.
Old Kings Road Utilities Work, 85 percent done: Pressure testing of new water main has passed.

Road and Interstate Construction: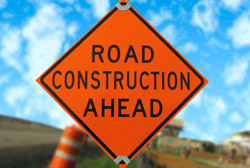 Palm Coast:
Matanzas Woods Parkway closed: Matanzas Woods Parkway is closed until early August for construction of the Interstate 95 interchange. The portion of Matanzas Woods Parkway that spans I-95 will be reconstructed to accommodate four single-lane ramps for on and off access to the interstate. Other improvements include the widening of the interstate to accommodate new acceleration and deceleration lanes, wet detention ponds adjacent to the roadway, sidewalks, lighting, overhead signs and landscaping. Project details are available and regularly updated at http://www.matanzas95interchange.com. The detour map is available here.
Palm Coast Parkway between Cypress Point Parkway and Florida Park Drive. IMPACTS: Lane shifts and closures will occur and this may cause traffic congestion on this already busy roadway. Most construction work will occur between 9 p.m. and 7 a.m. though weather and unforeseen issues may adjust the schedules. This project will be complete by December 2015."
Flagler County Road 302 is Closed to all but local traffic as repaving began on June 7 and the roadway will be closed to all but local traffic. Others will be required to detour around County Road 302 using State Road 100. The roadway will be closed for 90 days, or until early September.
Palm Coast's Colechester Lane bridge to be closed July 7 through Sept. 4: Palm Coast – Motorists and other travelers are advised that the Colechester Lane bridge will be closed to all traffic from July 7 through Sept. 4 while the bridge is rebuilt. A detour will be established taking travelers over the Colorado Drive bridge instead. Signs will be posted directing motorists to the Colorado Drive bridge. The City of Palm Coast strives for safe construction zones. The City asks for the cooperation and patience of residents as this important bridge improvement project is completed. For more information, contact Palm Coast Customer Service at 386-986-2360.
Volusia: I-4 Widening from SR 44 to east of I-95, Monday and Friday, 7:00 a.m. – 5:00 p.m., Eastbound/Westbound shoulder closing. Sunday through Thursday, Eastbound and Westbound lane closures as needed from 8 p.m. to 6 a.m. Thursday, 9:00 p.m. – 5:30 a.m. EB road closure between Canal St./SR 44 and I-95 with detour at US 92 exit ramp.Motorists should be aware of traffic shifts near Canal St./SR 44.
Central Florida Commuter Rail Commission's Customer Advisory Committee Meeting: A meeting of the Central Florida Commuter Rail Commission's Customer Advisory Committee is scheduled for 9 a.m. Friday, July 17, 2015 at LYNX Central Station, 455 N. Garland Avenue, Orlando, FL in the second-floor multi-purpose room. Public participation is solicited without regard to race, color, national origin, age, sex, religion, disability or family status. Persons who require special accommodations under the Americans with Disabilities Act or persons who require translation services (free of charge) should contact Ms. Jennifer Smith, FDOT District Five Title VI Coordinator, 719 S. Woodland Boulevard, DeLand, FL 32720, or by phone at 386-943-5367, or by email at [email protected]. Questions? Please contact Steve Olson at [email protected] or 386-943-5479.

Click on the links for more details:

Comment of the Day (From the Comment Section):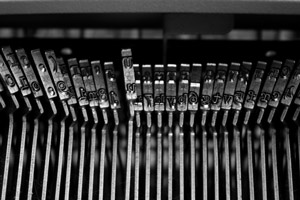 DwFerg in "One More Hurdle for Sea Ray as Planned Parking Lot Must First Pave Through Rezoning": Reasonable expansion of a commercial operation, a parking lot and admin/office building. the residents in opposition represent an outspoken "minority" of Unreasonable opinion/views. If this were a new employer coming to Flagler, (by the way your tax burden is employing people to bring new "clean" industry to Flagler) , Are we all on same page? Or are we fighting a cause that is like locking the gates After all the cows, horses and chickens have left the yard ? Flagler needs industry, jobs and a growing commercial tax base to LOWER the overall Tax burden on property owners. Are we all onboard with this ? or are we wanting Flagler like it was 25 years ago ? Progress versus homeostasis, BTW, growth is coming to Flagler, the majority of people here want reasonable , intelligent, and planned GROWTH !!!" Respond to DwFerg here.

Cultural Coda:
Arturo Benedetti Michelangeli plays Galuppi
Arturo Benedetti Michelangeli (1920-1995) plays Baldassare Galuppi's adagio from his Sonata in C major: