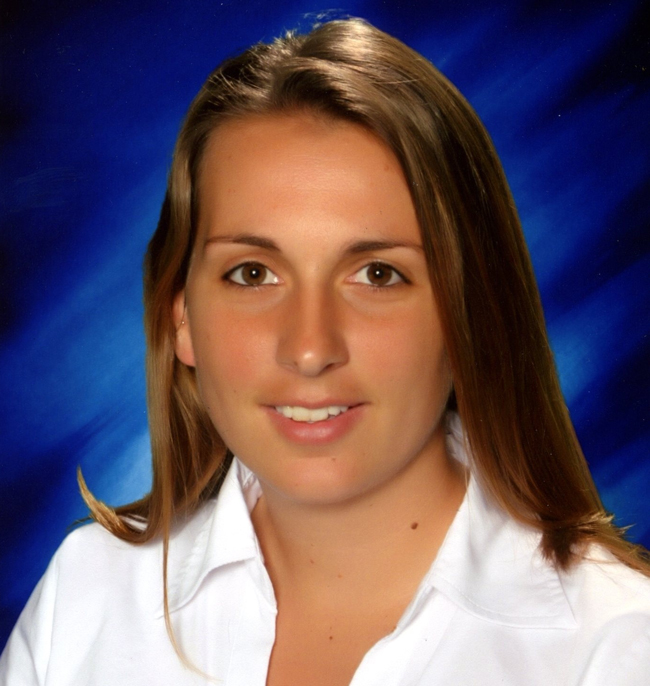 I teach mathematics at Matanzas High School. I hadn't always planned on being a teacher, but I'm extremely happy that I decided to follow in the footsteps of my father. I grew up in Long Island, N.Y., and I had the privilege of having my father as a teacher throughout my high school tenure. Upon graduation from Shoreham–Wading River High School, I attended the State University of New York at Fredonia (SUNY Fredonia). I graduated from SUNY Fredonia in 2005 with my Bachelor's in Chemistry. After graduation, I decided that working in a chemistry lab studying inorganic synthesis for the rest of my life just wasn't for me.
After graduation I moved to Palm Coast to be closer to my parents, Bob and Carol Wolfe. Both parents were very supportive and encouraged me to go into the teaching profession. During the fall of 2005, I began taking the teacher certification classes at Daytona State College and applied for a teaching position at the newly opened Matanzas High School.
I was hired as a permanent sub for a teacher on maternity leave, but by the end of that school year I was hired as a full-time teacher. My entire teaching career has been at Matanzas High School, and I wouldn't have wanted it any other way. I currently teach Trigonometry, Statistics, and Algebra II Honors; however, I have also taught Geometry, Geometry Honors, and Algebra I. In addition to teaching at Matanzas, I'm also the Head Girls Golf Coach, Head Girls Basketball Coach, and the Varsity Assistant Girls Lacrosse Coach. I have been blessed to have the opportunity to work with such an incredible administrative team, as well as many wonderful teachers, including my older brother, James, who teaches English. I look forward to continuing to teach at Matanzas for many years to come. Go Pirates!


Click on each teacher's or employee's name in the table below to go to his or her page.
2011 Flagler County Teachers and Employees of the Year, By School (Click on Each Name to Read the Honoree's Story)
(*) Winners of district-wide honors.
---