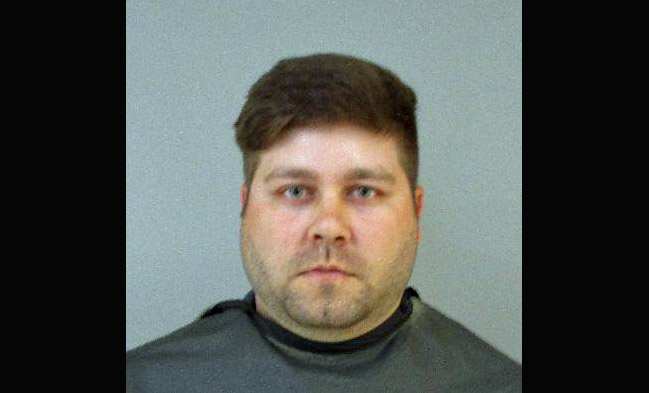 Jody Allen Hyde, 28, had originally pleaded not guilty in the drunk-driving deaths of Elizabeth Jean Alley, 45, and Vada Stafford Delk, 72, on County Road 304 the night of October 20, 2014.
But his blood-alcohol level had registered at 0.148. The legal limit in Florida is 0.08.
He never reacted to Palm Coast resident Eileen Wojczyszyn's Hyundai as it was stopped on State Road 100, getting ready to make a turn onto County Road 305. Hyde crashed his Ford F-150 into the Hyundai, sending it into oncoming traffic. It collided with another car, that of Carl Alley, a head-on crash that killed the two women passengers in Alley's car, including his wife, and severely injured him.
Hyde, a resident of Georgia and Gainesville, escaped injuries. In March 2016 he was charged with seven drunk-driving related counts ranging from two DUI manslaughter charges to DUI with serious bodily injury, property damage and simple DUI. He originally faced two second-degree felonies and two third-degree felonies. Had he stuck with his not-guilty plea, gone to trial and been found guilty, he would have faced a prison sentence of a minimum of 20 years, and a maximum of 30.
Instead, in April he pleaded guilty to three charges–the two DUI manslaughter charges and one DUI property damage charge–in exchange for the remaining charges being dropped. On May 31, Circuit Judge Dennis Craig Sentenced Hyde to a sentence of 10 years in prison. That will be followed by five years' probation. He is also to pay restitution. The amount is yet to be determined. He will have to pay $836 in court fees and costs.
With good behavior, Hyde may be released from prison after he's served 80 percent of his sentence, so he may be released in 2025, when he is 36.
The case had been investigated by the Florida Highway Patrol's traffic homicide investigator Pete Young.