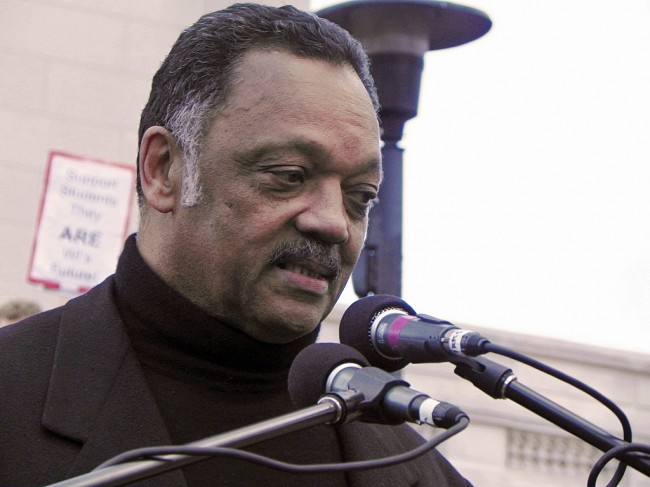 If you're in the news business, there are two things of which you can be absolutely certain: The sun will rise in the east tomorrow morning, and when Jesse Jackson comes to town he will say something that will piss off a lot of people.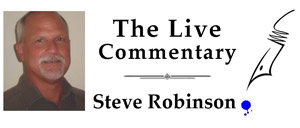 Sure enough, not long after Jackson arrived in Tallahassee to lend his support to the Dream Defenders Tuesday (July 30), state Republicans, from the governor's office on down to your local mosquito control officer, were in a tizzy over Jackson's characterization of Florida's chief executive.
Before we get into specifics, I hear you asking, "Who and what are the Dream Defenders?" And with that question, you have explained the reason not only for Jackson's visit, but also for his inflammatory comments. The Dream Defenders are a group of mostly black Floridians who have been quietly camped out at Gov. Rick Scott's office, hoping to persuade the governor to call a special legislative session to reconsider the state's Stand Your Ground law, a ludicrous statute that has the overall effect of allowing gun owners to escalate petty disagreements into life-altering tragedies.
The Dream Defenders have been at Scott's office for more than two weeks, and of course the news media largely moved on. That's where Jackson comes in. Had he simply clasped hands with the group and joined them in a rousing rendition of "Kumbaya," news editors might have given the story a paragraph—if it were a slow news day. No one knows this better than Jesse Jackson.
Does the reverend truly believe, as he said on the Rick Sanchez Radio Show, that Scott is behaving like the late segregationist governor George Wallace? Probably not. Does he really think that the sit-in by the Dream Defenders is "The Selma of our time?" Maybe, and maybe not. But by the time Scott and his ilk were done demanding that Jackson apologize to all Floridians, and calling his comments, "offensive, inappropriate, divisive and ill-informed," lo and behold, we were back talking about the Dream Defenders and Stand Your Ground.
And then, wouldn't you know it, on Friday the Tampa Tribune published a column by Florida House Speaker Will Weatherford in which the speaker said he would ask the chairman of the Criminal Justice Subcommittee to hold hearings this fall on Stand Your Ground. That's a far cry from a special legislative session, and the tone of Weatherford's piece made it clear that Stand Your Ground is here to stay. But in calling for hearings, Weatherford defined the overriding responsibility of Florida's lawmakers: "First, we must listen."
Funny how the listening seemed to start just around the time of Jackson's noisy visit.
Jackson knows that in order for something wrong to be made right, first you have to keep the conversation going. But the news cycle was moving on in the weeks after the George Zimmerman trial, and those folks in Tallahassee, who simply want their governor and their legislators to hear them, were being drowned out by silence. And silence, as Jesse Jackson knows better than anyone, is the enemy of change.
Jackson also knows that it really doesn't matter if his comments are over the top. He knows before he ever arrives in a city or town who is with him and who is not.
Am I a fan of Rev. Jackson's? The answer is sometimes. I had the privilege of sitting in a conference room with him in Atlanta six or seven years ago, and was awed by his ability to capture a roomful of people. He began the meeting by speaking very softly, which made the room even quieter—no one dared move a chair or crumple a piece of paper, and the only sound was his voice, barely above a whisper. Once he had our rapt attention, his voice began to build until we were swept up in the power of his argument, even if we didn't all necessarily agree with it.
Jackson learned oratory from his mentor, the Rev. Dr. Martin Luther King, whose "I Have a Dream Speech" was delivered 50 years ago this month. It is that dream that is motivating those folks in Tallahassee who believe, as do many of us, that our country is moving backwards from the apogee of the civil rights movement and the landmark laws it inspired.
Was I among those who, back in 1984, were surprised to hear Jackson refer to New York City as "Hymietown"? Sure. It was a low moment, a dropping of his guard as he spoke quietly to Milton Coleman of the Washington Post, who happens to be black. Do I define his life by that remark? No, though it was a sad reminder that prejudice cuts both ways.
But let's talk about Jackson's nemesis in this latest dustup, our own Gov. Scott. Thus far, in his first term the peripatetic Scott has distinguished himself mainly for showing up to take credit for other people's hard work, as he did the other day here at the Flagler County Airport. His flip-flop on accepting Federal dollars to expand Medicaid in Florida, and his subsequent inability to persuade the GOP-dominated legislature to go along with him, revealed him as an ineffective leader with both eyes on the polls.
So it's really not surprising that he stays away from Tallahassee to avoid running into those inconvenient demonstrators who are insisting that he address Florida laws that literally amount to life and death. If Jesse Jackson has anything to say about it, those demonstrators will, at least, be heard.

Steve Robinson moved to Flagler County after a 30-year career in New York and Atlanta in print, TV and the Web. Reach him by email here.
Eddie Murphy as Jesse Jackson: Apologizing for "Hymietown" (SNL, 1984)