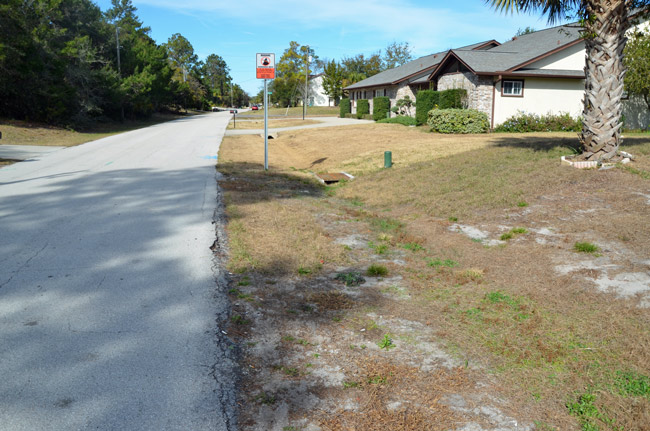 As a devout Catholic, Jamesine Fischer knows the story of St. Peter lying three times before sun-up in denying knowledge of Christ. That story may haunt her as she battles charges, detailed in her arrest report, that she lied three times to medical personnel and witnesses about what had happened to Francoise Pécqueur, the 76-year-old woman she struck with her PT Cruiser the evening of Nov. 10 on Columbia Lane. It was almost sun-up, 12 hours later, that Fischer called authorities to report that she'd hit something on Columbia Lane—a dog.
Pécqueur died less than 48 hours later.
Fischer, who is married to John Fischer, the Flagler County School Board member, was booked into the Flagler County jail Friday at 7:18 p.m. on a charge of leaving the scene of an accident, with a death involved—hit and run, in common parlance. Fischer was taken to the jail by her attorney, Steven Alexander, and posted $30,000 bond two hours later.
The arrest report, written by Florida Highway Patrol Brian Wood, the lead investigator on the case, is a thoroughly detailed, systematic account of that investigation, revealing numerous details that had not been made public until now, including the clump of hair that had been caught in the shattered windshield of Fischer's PT Cruiser, and the various ways Fischer "attempted to mislead medical personnel and bystanders at the scene of the events of the crash," the arrest report states, "by leading them to believe that there had been no collision but that Mrs. Pecqueur had fallen."
Wood's arrest report clarifies a succession of events until now clouded by rumors and assumptions. But it remains only an arrest report, not proven fact, as would presumably be established in the course of a court case or a plea agreement.
"The first witness to see Mrs. Fischer at the scene was Jules Proctor," the arrest
---
Audio: The 911 Call[media id=266 width=250 height=100]
report states. Proctor is a resident of the neighborhood around Columbia Lane. He saw Molly, Pécqueur's tiny, white poodle, in the road. "The dog appeared to be frightened," on a leash without an owner. Proctor stopped. Got out. Then saw Fischer "standing in the shadows." The report continues: "He yelled over to Mrs. Fischer, asking her if everything was alright. In response, he heard some mumbling, and it didn't sound right to him. He grabbed the dog's leash and moved closer to where Mrs. Fischer was standing. At that point, he observed an older lady (Mrs. Pécqueur) laying on the ground on her back, bleeding."
Proctor asked Fischer if she'd called 911. She hadn't. Proctor did. "I got  lady here on the street, she's laying down on Columbia and Colchester," he tells the dispatcher as he attempts to wake up Pécqueur. "She's got blood coming out of her mouth," he says. He makes mention of another "lady" present.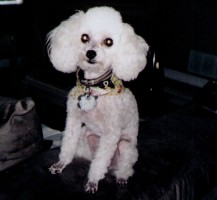 When paramedics arrived, Proctor asked Fischer if she'd seen what had happened. "Fischer stated that she saw the lady falling over or falling down," the report states. "Her mannerisms caused him to believe that Mrs. Fischer seemed out of it or incoherent. He did not smell alcohol on her but he suspected that she may have been on medications or drugs."
Helen Westenberg is a resident at 4 Columbia Lane. The collision took place in front of that house. She'd heard "a commotion" and "loud voices" and went outside to investigate. She saw Fischer bending over Pécqueur, asking her if she was all right. The report doesn't place that detail in the timeline: it's not clear if Westenberg came out before or after Proctor arrived at the scene, though from what's stated, Westenberg went outside immediately after the collision. "Mrs. Fischer told Mrs. Westenberg that she found this person laying in the ditch," according to the report—a different account than the one she'd give Proctor.
To a third witness who also came out of her house—Katherine Kazprzak—Fischer said she'd tried to drive around the dog, "stopped her car, and saw the lady in the grass."
Paramedics asked those standing by the accident scene if anyone had seen what had happened, and "an unidentified female stated that 'she fell,'" the report states. The report continues: "While at the scene, Mrs. Fischer never mentioned to anyone that she had heard a thud sound or that she may have been in a collision. Mrs. Fischer drove away from the scene to 42 Columbia Lane to visit a friend (Betty Bifano) and noticed the windshield of her vehicle was shattered on the passenger side around 7 p.m., only an hour after the crash. Mrs. Fischer told Ms. Bifano that she had hit a dog and was going home to take a nap. Mrs. Fischer still failed to notify law enforcement."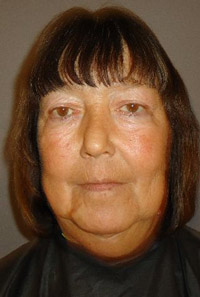 At midnight, Halifax Hospital personnel told the Flagler County Sheriff's Office that Pécqueur's injuries were not consistent with a fall in the grass, but with "blunt fall trauma." Sheriff's deputies went to the scene to investigate and contacted the Florida Highway Patrol at 1:06 a.m. "of what was now being considered a possible hit and run." Brian Wood, the FHP investigator, was notified at 1:33 a.m. and was at the scene at 2:24 a.m. "to conduct a preliminary traffic homicide investigation." Whether individuals die at a traffic accident scene or not, a homicide investigation is routine, in serious crashes, in case individuals subsequently die—as Pécqueur did.
It was 5:39 a.m. when the sheriff's office called FHP to inform the agency that Fischer had called the sheriff's office "stating that she believed she hit a dog." The call from Fischer's home to Sheriff Don Fleming's home had come around 5:30 a.m. The call from Fischer's home to 911 was recorded at 5:36 a.m. Highway patrol investigators arrived at the Fischer house at 5:55 a.m. "and observed her vehicle which had damage consistent with a vehicle striking a pedestrian." The PT Cruiser "had a large circular impact break in the windshield with embedded hair," the report states.
John Fischer insinuated himself into the case by himself calling Flagler County Sheriff  Don Fleming, at Fleming's home, about 11 ½ hours after the incident on Columbia Lane and before calling 911, and again having five subsequent conversations with the sheriff over 36 hours. Shortly after FHP troopers left his home, Fischer answered his door when a reporter knocked. Speaking to the reporter outside, he confirmed that an accident had taken place but said little else other than that he was saying prayers for the victim's family, and that "accidents happen."