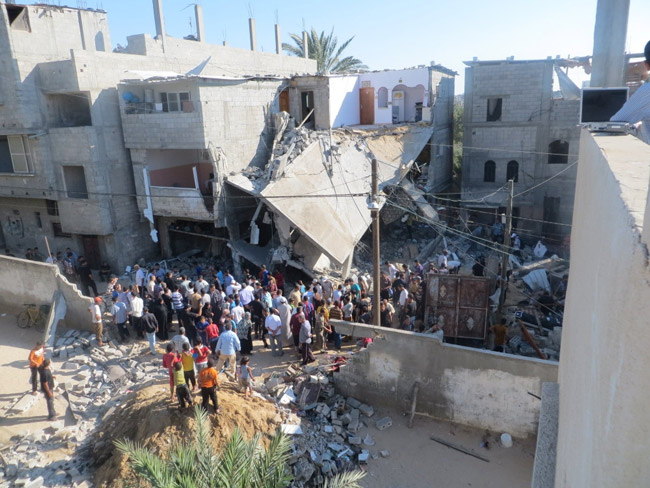 Whatever happens over the next few days as Israel carries out the latest of its innumerable massacres and collective punishment of its neighbors, a few things are certain. We know this because every few years Israel launches an invasion of some sort, always promising to end whatever threatens it once and for all, and every few years the only thing we end up with is a more paranoid Israel, more bloodletting, mostly of Arab civilians of course, and enemies only strengthened by Israel's bellicose responses. There's no reason to think it'll be any different this time. The one thing Israel has been excellent at since around 1982, its first many wars of choice since, is to make matters much worse for itself. It's the reward of that peculiar blend of arrogance and bigotry that has characterized Israeli policy toward Arabs since that invasion of Lebanon: the arrogance that Israel is infallible, and the bigotry that sees Arabs either as inferior creatures to be walled off or as terrorists to be killed.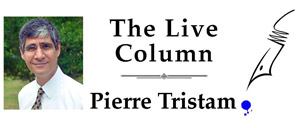 This latest war was not, as Israel likes to pretend and American media like to project uncritically, caused by the murder of three teen-age Yeshiva students in the West Bank. That was a pretext, the sort of minor "cause" Israel can always amplify into an outrage in order to launch its latest war-in-waiting. Israeli Prime Minister Benjamin Netanyahu panicked in April when Hamas gave up authority in Gaza and joined a unity government led by the Palestinian Authority in the West Bank—a government whose 16 ministers, sworn in last month, include not one member of Hamas. Hamas agreed to terms set by the PA in hopes of ending the seven-year-old Israeli siege that's turned Gaza into a poverty-ridden concentration camp.
Instead, Nathan Thrall of the International Crisis Group wrote in The Times this week, "Israel immediately sought to undermine the reconciliation agreement by preventing Hamas leaders and Gaza residents from obtaining the two most essential benefits of the deal: the payment of salaries to 43,000 civil servants who worked for the Hamas government and continue to administer Gaza under the new one, and the easing of the suffocating border closures imposed by Israel and Egypt that bar most Gazans' passage to the outside world." Conditions in Gaza got worse, if that's possible. Tensions rose. Provocations flew, as did rockets. So did Israeli air raids over Gaza and incursions in the West bank, for weeks before the latest invasion.
The murder of the Yeshiva students was a crime, not a cause for war. And masked by the crime's brutality is the fact—always snuffed out in American renditions of what happens to Israelis in the West Bank—that those three boys were where they were illegally: the 125 "settlements," as Israel's occupying colonies in the West Bank and East Jerusalem are euphemistically called, are illegal by every definition of international law, including the United Nations, the European Union and the International Court of Justice. Only the United States, where law and human rights take a holiday the moment Israel is the aggressor, are the colonies still gently called "settlements," like mom and pop operations bravely taming a wild land all theirs to tame.
And the kidnapping, burning-alive, and murder of the young Palestinian boy, by "settlers," in revenge for the murder of the yeshiva students, was itself a diversion from a graver reality—graver, because what happened to that Palestinian boy happens routinely to Palestinians in the West Bank, at the hands of colonists. The United Nations, which has maintained a depressing weekly report for years documenting aggression by both sides in the West Bank and Gaza, lists 400 incidents resulting in Palestinian casualties or property damage at the hands of colonists in 2013, and 172 so far this year. That compares to 50 cases of colonist casualties or property damage at the hands of Palestinians in 2013, and 40 so far this year. Palestinians are defending their own land as colonists, by definition, are stealing. Still, the numbers pale compared to Palestinian injuries at the hands of the Israeli military: the United Nations documents 3,736 such cases in 2013, and 1,292 so far this year. That was by June's end, before Israel's latest military assaults.
So here's what we know will happen, now that the invasion is in full gear. As in 2009 or 2006 in Lebanon, Israel's assault on Gaza will be merciless, massively disproportionate to anything Hamas could ever do, and indifferent to the hundreds or thousands of civilians who'll be murdered along the way. As of today (July 20), and since July 9, 417 Palestinians have been killed in Gaza, more than a quarter of them children, and 3,000 have been wounded. Overwhelmingly, the casualties are civilians. On Sunday alone, Israel lost 13 soldiers, bringing its total losses to 14. One Israeli civilian has been killed. Not a single Israeli child has been killed.
Palestinian casualties, of course, are all terrorists particularly those children, those patients in the two hospitals Israeli jets clobbered earlier this week, and those crippled fools in the rehab center also targeted. So killing them is perfectly splendid.
What we also know is that the killing is being done thanks to the American taxpayer. We shell out about $3 billion a year in military aid for Israel. We provide the F-16s, the Apache helicopters, the missiles, the gunboats and the M-16s that are raining all that American good will on Arab populations. We can also be certain that while the rest of the world, including the United Nations and the European Union, condemn this latest burst of Israeli barbarism, the American president, whoever he is—because it's an expectation of the job—will sit back, wait until most of the killing is done, then suggest that maybe it's time for a little mediation. He'll be ignored, but it's the gesture that counts, like the use of the word "regrettable" in those communiques from the State Department. (Obama's version of shading the green light to Israel today was his expression of "serious concern" in a phone chat with the butcher of Gaza.)
Israel is claiming that it is launching this attack to eradicate Hamas's ability to quote unquote, terrorize Israelis, which is to say, eliminate Hamas's ability to fire those idiotic little rockets that are about as accurate as my dead grandmother's aim in fog. It should be said: no matter how you slice it, targeting any firepower at any civilian area is a war crime. Hamas is certainly guilty. But it's the amateur. Israel is the war crimes pro.
"Under international humanitarian law, a breach by one side does not allow the adversary to relate to the entire area from which the rocket and mortar fire is launched as a legitimate military target," B'Tselem, the Israeli human rights organization, states plainly enough. "Although Israel has the right, and even the obligation, to protect its citizens from rocket and mortar attacks, it must do so by using means that comport with the requirements of international humanitarian law. The laws of war require the sides to direct their attacks only against specific military objects, to use means of warfare that cause harm proportionate to the purpose, location, and nature of the object, to take cautionary measures to prevent injury to civilians, and to refrain from acts that are likely to cause incidental loss of civilian lives, when the loss is excessive in relation to the military advantage anticipated." Considering that the military advantage gained will be nil, the carnage is indistinguishable from mass murder.
Israel likes to absolve itself of that crime by saying that it gives its victims very considerate warnings before the bombing starts, either by calling the residents of a building, or by ordering people evacuated. As you know, Gaza being one of the absolute poorest places on earth, thanks to Israel's endless embargo, everyone has a phone, and the fact that the electricity is on only a third of the time (and less since the invasion) in no way interferes with Israel's version of room service.
The other day the Israeli attackers were so kind as to warn 100,000 people in Gaza to evacuate their homes. Now here's something I'm sure you didn't know. Geographically, Gaza is no larger than Palm Coast and Flagler Beach combined. Except that instead of 80,000 people living in that square mileage, there are 1.7 million people living in that space. I really should repeat that for effect: 1.7 million people living in a space no larger than Palm Coast and Flagler Beach, and doing so with one of the lowest standards of living in the world. Try picturing that for a moment. You remember what a mess it was when Flagler County was evacuated because of the wildfires of 1998, when there were far fewer people here, and there were good roads allowing people to go very far if they wanted to.
But those 100,000 people Israel ordered evacuated don't have good roads to travel on, and they don't even get to go beyond Gaza. Israel forbids it, as does Egypt, whose thuggish new little tyrant is a nastier version of the previous pharaoh (Hosni Mubarak). So where are Gaza's people going to go? Imagine 100,000 people ordered in a matter of minutes to go from Palm Coast's P Section to its B or C Section. On foot. It's humanly impossible. People will die just trying.
But Israel knows very well that its mythology about warnings is brilliant propaganda that the American press eats up, never once actually analyzing what's behind the propaganda. To Israel's PR machine, the phone calls, the supposed warnings, the gestures, are everything. To Palestinians on the ground, the reality is different. Which is how we end up with a ratio of 30 Palestinians killed for every one Israeli.
As inevitable as Israeli disproportion in the field is the disproportionate response of American media, where the running absurdity comes down to this: if your town was being bombarded, would you not want it defended? Well, yes, but my town, my country, hasn't imprisoned 1.7 million people in a concentration camp on its border, otherwise I could expect some ire from those 1.7 million. No need to speculate. "The last time this specious argument was used was in 2008, when Israel invaded Gaza and killed at least 1,100 Palestinians (exchange rate: 1,100 to 13)," Robert Fisk wrote in the UK Independent Wednesday. "What if Dublin was under rocket attack, the Israeli ambassador asked then? But the UK town of Crossmaglen in Northern Ireland was under rocket attack from the Irish Republic in the 1970s – yet the RAF didn't bomb Dublin in retaliation, killing Irish women and children."
But Israel has been dehumanizing Palestinians since 1967. The walls around Gaza and the West Bank have only made matters worse, cutting off what contacts Palestinians had with tens of thousands of Israelis daily, and replacing that contact with the only sort of interaction with anything Israeli that Palestinians know if: the incursions of Israeli soldiers, or the violence of Israeli colonists, whom Israeli law treats as gingerly as Southern law once treated whites who abused, raped and murdered blacks.
Most cynically, Israel continues to claim in one of its other recurring PR ploys that Palestinians want to deny it the right to exist, when for the past half century it's Israel that's denied Palestinians the right to exist, pushing that denial to the sort of literal extremes we are now witnessing in Gaza. In Israel's perverted world, the Palestinians are the ones to blame for the suffering. They brought it on themselves. It's exactly what Germans generals said of Belgians who resisted them in 1914, as Germans went about obliterating Belgian town after Belgian town.
But collective punishment doesn't work. It only creates new enemies. Israel ought to know. It created Hamas in the 1970s as a hedge against the PLO, only to suffer Hamas's blow-back when it didn't prove pliant enough to Israeli manipulations. Israel thought it was eradicating the PLO when it invaded Lebanon in 1982. It only birthed Hezbollah. It thought it had eradicated Palestinian resistance through two intifadas, or uprisings, in the 1980s and 1990s, only to see Hamas become more lethal than the PLO ever was.
So now it's going after Hamas's tunnels and missile launchers, the way it went after them in 2009, the way it went after Hezbollah's missiles in southern Lebanon in 2006. There's a tragic "so what" to it all, because however crippling and atrocious their losses, Palestinians know they can wait this is out, and that no matter what, this isn't the sort of war Israel can win. Neither side can win by war. But nothing short of a Palestinian state will prevent a continuing state of war. Until then, Israel will only be defeating itself by keeping Palestinians stateless, cornered, demeaned and dehumanized. Even in relative peace, Gaza's state of siege in the last seven years is the perfect metaphor for Israel's institutional brutality against Palestinians. Sooner or later, even a beast rebels, and has every right to.

Pierre Tristam is FlaglerLive's editor. Reach him by email here. A version of this piece was broadcast on WNZF.