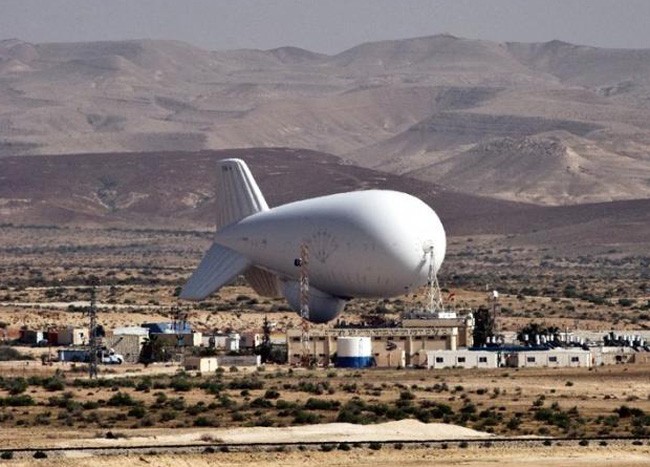 I've been trying to understand exactly what the opponents of Obama's nuclear deal with Iran are really looking for, short of bombing the hell out of that country. I can't figure it out. We've spent the last six years learning that Republicans are the Party of No. They don't have to come up with alternatives to anything, no ideas, at least none that make sense when analyzed by a fourth or fifth grader. They just have to sneer, sulk or call the president a Muslim. They're doing it again with the Iran deal, though in this case, to hear his holiness Mike Huckabee, they're just going for the Nazi-oven slur.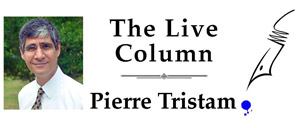 It's not a perfect deal. It's not a guarantee that Iran won't build a bomb for the next 15 years. But then, neither were any of the nuclear control treaties with the Soviet Union in the 1970s and 80s, and back then the Soviets had about a zillion warheads pointed at each one of our basements and patios, they waged wars on a few continents, and their leaders, if walking-dead Brezhnev was any indication, weren't all there. At least Iran's Supreme Leader has a Twitter account that suggests he can, and does, deal on western terms. Unlike the shmucks he used to train to blow themselves up here and there (a practice his Hezbollah clients gave up in the late 1980s), he's not suicidal.
The suicide bomber thing by the way has been taken over very effectively by Saudi Arabia, whose charities subsidize our enemies like drunken Sunni sailors. It's always ben Saudi money that's funded the Taliban, it's Saudi money that's funding ISIS, and it's Iran that's teaming up with the U.S. to fight ISIS in Iraq. Saudi Arabia's treachery isn't speculation. "Donors in Saudi Arabia constitute the most significant source of funding to Sunni terrorist groups worldwide," Hillary Clinton wrote as secretary of state in a secret cable revealed by Wikileaks. The Saudi government's response has been somewhere between calculated indifference and laundered complicity: all petrodollars begin with the royal family in Saudi Arabia. Those petrodollars aren't ending up in terrorists' ammo chambers by magic. If it's been difficult to follow the money, it's because Saudi Arabia is also one of the most repressive, closed-off regime on the planet: it's a richer North Korea, with ISIS-inspiring Wahhabists in charge.
So if we have a serious enemy to worry about in the Middle East, it is and has always been Saudi Arabia, one-time Mecca of none other than Osama bin Laden. Our own Bob Graham has been warning us about this for years. He sees a direct link between the Saudis and the 9/11 attacks. But people prefer to listen to the other Graham, the Lindsay of formerly Confederate South Carolina, whose appeal begins with his weakness for starting wars we keep losing. He just called for 10,000 more troops in Iraq while claiming the Iraq war was not a mistake. It's as if the disasters of Iraq and Afghanistan never happened even as they keep happening.
But here we are with a deal with Iran that could give us, if not peace, then at least more peace of mind than we've had in decades, yet the groveling concubines of the Israeli lobby are once again putting Israel's apocalyptic insanity ahead of American interest. Israel's Likudist Lindsays won't be satisfied until either Israeli or American bombs are raining on Iran, preferably both. We know that Israel has a hard time going more than a few years without rejuvenating its lust for aggression, because like Republicans stateside, it has an aversion for diplomacy with anyone East of Suez.
And this is the only nation in the Middle East that actually has nuclear weapons, that has started eight wars to Iran's none in the last half century, and whose war crimes are as well documented as they are ignored, condemned or abetted by Congress. Talk about supreme hypocrisy.
So if we were to dispense with this deal, Iran will certainly resume its way to a nuclear weapon, Israel will bomb it, the United States might feel compelled to join in as its obliging vassal, and what will happen next needn't be guessed. Hezbollah will go Medieval on Israel's north, Iran will unleash whatever firepower it's never fired beyond its borders in the past 50 years, possibly triggering a new war in the Middle East that we'll have to fight, and Israel will sit there snickering at the puppeteering it's so capable of pulling off, at our expense.
No thanks. I'd rather go for diplomacy, a flawed but real agreement, and the much greater certainty that another war is not inevitable. Besides, in spans of 15 years, when that agreement expires, even Supreme Leaders die and functional madmen like Benjamin Netanyahu get knocked out of office. The agreement with Iran doesn't just buy time. It guarantees regime change, without a single shot fired. That alone is worth the price of compromise.

Pierre Tristam is FlaglerLive's editor. Reach him by email here or follow him on Twitter @PierreTristam. A version of this piece aired on WNZF.