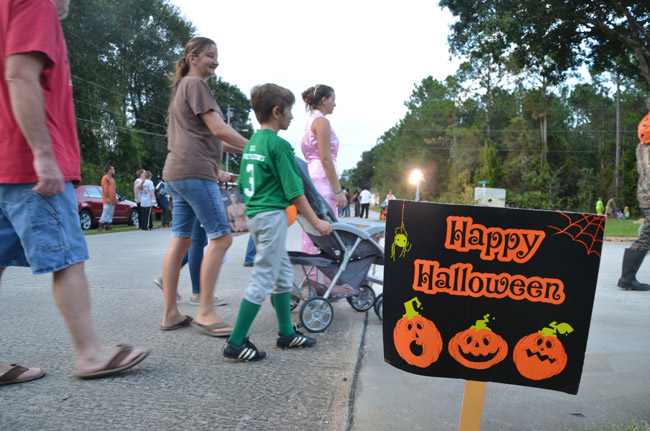 Halloween is frightening enough without the added terror of drunk drivers on the road. This weekend, the Florida Highway Patrol will join thousands of law enforcement and highway safety agencies across the nation in enforcing Drive Sober or Get Pulled Over. This safety campaign, which runs through Nov. 2, is designed to discourage impaired driving through the use of targeted enforcement and increased visibility of law enforcement on the roadways.
During the 2013 Halloween weekend, Troopers arrested 653 impaired drivers. Statewide there were 181 crashes involving an impaired driver and 9 of those crashes resulted in fatalities.
"Halloween falls on a Friday this year which means there are going to be even more parties where alcohol will be served," said Col. David Brierton, director of the Florida Highway Patrol. "If you drink, designate a sober driver or plan on taking a taxi. Otherwise, the Florida Highway Patrol will gladly give you a ride…to jail."
To keep safe this Halloween, FHP recommends these tips:
• Before drinking, designate a sober driver and stick to the plan.
• If you are a designated driver, do not drink. One drink is one too many.
• If you are impaired—and did not designate a sober driver—take a taxi, call a sober friend or family member or use public transportation to get home safely.
• Walking impaired can also be dangerous. Designate a sober friend to walk you home.
• Remember, friends don't let friends drive drunk. If you know someone who is about to drive impaired, take their keys and assist them with getting a safe ride home.
If you see an impaired driver, please contact the Florida Highway Patrol by dialing *FHP (*347) from your cellphone. You could save a life.
Further, on Friday, trick-or-treaters will be out haunting the neighborhoods, and FHP is reminding motorists and pedestrians to use extreme caution and to safely share the road. Parents and drivers should take extra care in safeguarding children. Low visibility and heavy pedestrian traffic can make Halloween roadways difficult to navigate. These safety tips can help preserve the holiday's spirit.
Motorists:
• Pay attention and eliminate distractions; turn off the radio and put down the phone.
• Be patient and slow down. Costumes may impair a child's ability to see and hear approaching cars, preventing them from getting out of the roadway quickly.
• Watch for children walking in the street, especially if there are no sidewalks.
• Enter and exit driveways slowly and always check behind your vehicle before backing.
• Keep an eye out for trick-or-treaters who may suddenly dart into traffic from between parked cars.
• Remember that children will be excited and may forget to "stop, look and listen" before they cross the street.
Parents:
• Be seen! Carry a flashlight, wear bright clothing, and put reflective tape on costumes and goody bags.
• Use sidewalks whenever possible. If sidewalks are not available, walk facing traffic as close to the curb as possible.
• Remind children to never run out into the street or cross between parked cars.
• Cross streets at crosswalks or intersections. Make eye contact with drivers before crossing in front of them.
• Be aware of your surroundings. Don't wear headphones or text while walking.
• Children under the age of 12 should not trick-or-treat unsupervised. Walk with your trick-or-treaters and hold the hands of young children. Review pedestrian safety with teens if they trick-or-treat without supervision.
For more Halloween see more safety tips here.