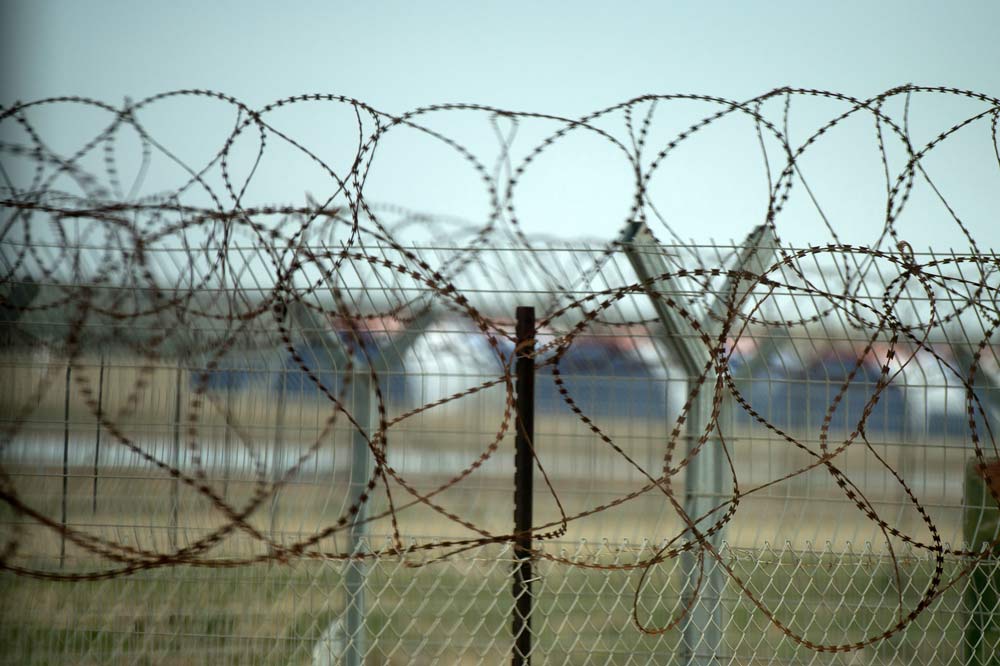 By Anna Lippman
Many are glued to the news and social media following the deadly Hamas attacks in Israel, and Israel's non-stop bombing in the last week of the 2.3 million people living in the Gaza Strip.
Photos comparing today's rubble and devastation to what Gaza looked like just two weeks ago illustrate the immense destruction occurring in one of the densest areas on Earth.




Civilian casualties are nearing catastrophic levels as Israel has cut off electricity, water, humanitarian aid and the internet to the people of Gaza. This restriction on vital utilities, services that most in the West take for granted, are tantamount to war crimes, according to Amnesty International.
But even on a "good day" for Palestinians living in Gaza, the West Bank or in Israel proper, the basic fundamentals of living are often restricted — even as Israelis living right next door enjoy a high quality of life.
Up close and personal
In the summer of 2010, I went to volunteer on Kibbutz Re'im, close to the Gaza border, to both strengthen my relationship to Israel as a North American Jewish woman and learn about socialist communities.
At the program office in Tel Aviv, they asked how I would feel about volunteering at a kibbutz near Gaza. I naively shrugged my shoulders and said it was fine, so long as they didn't think I would be murdered. The manager assured me I would be fine, but suggested I wait until I go home to tell my parents what region I was in.
This small, secular kibbutz is located within seven kilometres of the Gaza Strip in southern Israel near the Negev Desert.




With housing and jobs for all, as well as a supermarket and cafeteria that work on credit, life in the kibbutz wasn't glamorous, but it certainly was very comfortable.
My favourite time of the day was after work when we would gather at the swimming pool amid the beautiful landscape and drink beer and smoke shisha while the radio blared in the background and kids took their mandatory swimming lessons. At night we would watch television in our air-conditioned home that also doubled as a highly fortified bomb shelter.
A month or so into my trip, my hosts took me to the Gaza border. From our air-conditioned car, we watched a crowded line of Palestinians at a standstill near the Israeli checkpoint. Since 2006, the vast majority of Palestinians in Gaza are not allowed to leave, either into Israel, Egypt or into the sea that borders Gaza.
'Open-air prison'
Considered the world's largest open-air prison, much of Gaza's population is under 18 and has the highest youth unemployment rate in the world.
Unlike kibbutz residents, who are given an allowance for a home expansion as they birth more children, Gazans often live in cramped quarters with more than 20 other family members.
While kibbutz members are often given their own housing when they become adults, Gazan youth remain in over-crowded homes with no other options.
As I sipped the water bottle I had filled from my sink, I was told that Gazans have little access to drinking water.
My host told me stories of his childhood that included visiting Gaza City's beautiful beach and playing with the other children there. He told me he missed the beach, but that it had since become much more polluted.
While my host seemed to discount the irony of his longing for a place that his own government had made off limits and played a role in its pollution, it was certainly not lost on me. We loaded back in the car and freely drove away back to our little oasis built on top of a former Palestinian village.




In Israel, homes within a certain range of Gaza are required to be fortified as bomb shelters by the Israeli government. This, coupled with a comprehensive alert system, meant that despite the constant possibility of bombings, life in the kibbutz remained relatively safe.
Kibbutz Re'im
But on Oct. 7, the obscure kibbutz I briefly called home made global headlines. The music festival targeted by Hamas took place near Kibbutz Re'im.
My heart aches for my former neighbours who lost their lives or lost loved ones. My heart especially aches for those still unsure where their loved ones may be.
Israeli Prime Minister Benjamin Netanyahu responded to this tragedy by declaring war on Hamas and following through on his promise with swift brutality.
As I watch the news from Canada, I can't help but cry for the people of Gaza as well. Unlike Israelis on the other side of the fence, Gazans have no bomb shelters.
They protect themselves by staying away from windows, sheltering by the sturdiest walls and sleeping in shifts. Amid collapsing buildings and mounting deaths, Palestinians in Gaza have been sheltering in schools built by the United Nations that are unfortified — a sharp contrast from the Israeli-funded kibbutz schools, which are mere metres away from bomb shelters.
In the last few days, even schools, refugee camps and hospitals have become targets.
Separated by nothing more than a fence, life for Palestinians in Gaza and Israelis next door couldn't be more different.

Anna Lippman is a Sociology Instructor at York University in Toronto.

The Conversation arose out of deep-seated concerns for the fading quality of our public discourse and recognition of the vital role that academic experts could play in the public arena. Information has always been essential to democracy. It's a societal good, like clean water. But many now find it difficult to put their trust in the media and experts who have spent years researching a topic. Instead, they listen to those who have the loudest voices. Those uninformed views are amplified by social media networks that reward those who spark outrage instead of insight or thoughtful discussion. The Conversation seeks to be part of the solution to this problem, to raise up the voices of true experts and to make their knowledge available to everyone. The Conversation publishes nightly at 9 p.m. on FlaglerLive.
---
Previous Conversations: