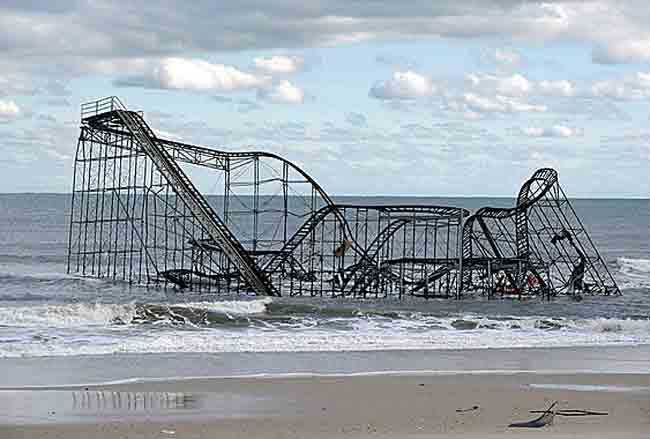 Watching CNN coverage of Hurricane Sandy and its aftermath I felt at times as if I was immersed in one of those Hollywood disaster movies showing Manhattan flattened or submerged. Except that it was all real, affecting millions of people all over the Northeast as no disaster has in memory.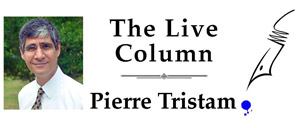 When I'd turn on Fox News, it was as if I was in a different country. The only subject day after day, once Sandy had moved four inches inland, was Benghazi and Libya and President Obama's alleged cover-up, as if Sandy's wreckage and the dozens of deaths it left behind were a sideshow.
You could hear the word Benghazi on Fox with the same frequency that you could hear the names Bill Ayres or Jeremiah Wright four years ago, when Fox was trying to smear Obama by association. Naturally, we didn't hear those two names mentioned once after Obama was elected. Fox had tried to do what it does best: invent a diversion, a bogus scandal in hopes of scoring just enough points to sway the election. But the diversion was hollow at its core, a Swiftboating that sank before it could shove off the dock.
Just as the Benghazi diversion is today. The problem for its choreographers of scandal is that the Benghazi attack is not the colossal failure of policy that Fox and talk radio's lineup of equally level-headed, rational, compassionate and entirely non-partisan talking heads are making it out to be.
There's no need to minimize the Benghazi fiasco. It was a terrorist attack on an American target in what used to be the single most hostile country to the United States for much of the last 40 years. The response may not have been handled as well as it could have. But it was likely more level-headed than any Delta Force hysterics that wish away whirls of angry Arabs with a few trigger-happy soldiers and a rain of cruise missiles. The Chuck Norris era of American foreign policy is over.
David Ignatius, a liberal Washington Post columnist, raised the toughest questions about Benghazi. But after the CIA issued a detailed timeline of the attack, his conclusion summed it up this way: "While there were multiple errors that led to the final tragedy, there's no evidence that the White House or CIA leadership deliberately delayed or impeded rescue efforts." The CIA, let's not forget, is led by David Petraeus, George W. Bush's commander of forces in Iraq and Afghanistan before Obama appointed him CIA director. If something went wrong in Benghazi, it's mostly on Petraeus's head. That should be no surprise: Petraeus's legacy in Iraq and Afghanistan is mostly ash and memories of bluster wrapped in words like "surge" and "counterinsurgency" that left insurgents laughing and biding their time. They're still laughing in Benghazi.
But let's not exaggerate Benghazi, either. We have some history to go by. This was nothing like the entirely preventable terrorist attack on the U.S. embassy in Beirut in 1983 that killed 63 people and wiped out America's CIA operations in the region for years to come. (An attack Ignatius covered for the Wall Street Journal and memorably retold in Agents of Innocence, his novelization of the limits of intelligence against militant Islamist terrorists). Or the equally preventable attack just months later that killed the 251 Marines in Beirut, as they slept, even though the Reagan administration had been amply warned, not least by the attack on the embassy, that the neighborhood had become a tad unsafe for a useless mission. And what did Ronald Reagan get for those twin massacres of Americans on his watch? He got reelected with acclamation.
If Obama is re-elected, it won't be by acclamation. He's not as good a teller of fairy tales as Ronald Reagan was, and nowhere near the slithering chameleon Mitt Romney is. But Benghazi will join Bill Ayres and Jeremiah Wright in Fox's morgue of duds, while Fox itself returns to its regular programming. That happens to be a replay of the same political disaster movie it's been playing over and over for the past five years, ever since Hurricane Obama appeared on the scene.
That's coverage I'll be happy to see on Fox over the next four years, considering the truly cataclysmic alternative.

Pierre Tristam is FlaglerLive's editor. Reach him by email here or follow him on Twitter.