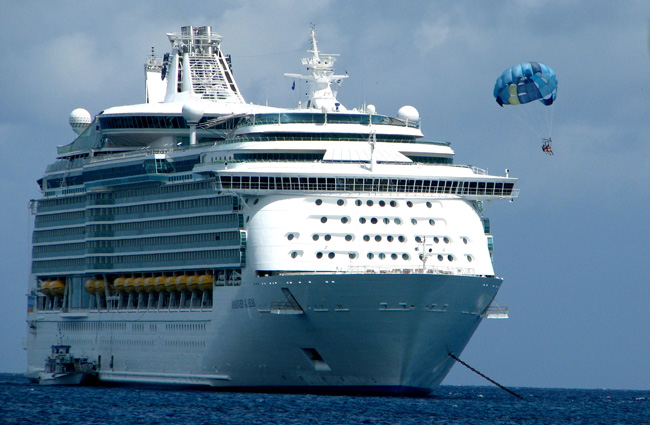 Long-sought regulations on Florida's commercial parasailing industry, along with a measure about crimes against unborn children, are among 32 laws that go into effect Wednesday.
A number of the new laws, signed by Gov. Rick Scott after the 2014 legislative session, involve public-records exemptions, including one to allow some university boards to meet in private to discuss donors and research funding.
But one of the highest-profile new laws (SB 320) was years in the making. Known as the "White-Miskell Act," it requires commercial parasailing operators to log weather conditions before embarking, forbids operations during severe weather conditions, requires operators to be licensed by the U.S. Coast Guard and limits operations near airports.
The law is named after Kathleen Miskell, a 28-year-old Connecticut woman who died in August 2012 after she fell from a harness while parasailing over the ocean off Pompano Beach, and Amber May White, a 15-year-old Belleview girl who died in 2007 after a line snapped on a parasail, resulting in her hitting the roof of a hotel.
The industry came on board with the regulations at the urging of Senate President Don Gaetz, R-Niceville, after two Indiana teens were videotaped last summer as they were seriously injured parasailing in Panama City Beach.
Another high-profile measure (HB 59) calls for people who attack pregnant women to be charged with crimes against unborn children, regardless of the term of pregnancy.
In April, Sen. Eleanor Sobel, D-Hollywood, was among Democrats arguing the bill is vague and that a person could be charged if involved in a traffic crash in which a woman loses a pregnancy.
However, Sen. Rob Bradley, R-Fleming Island, responded at the time that the proposal establishes a law similar to when a person commits DUI manslaughter.
The bill was spurred by a Tampa woman who was tricked by an ex-boyfriend into taking a pill that caused her to have a miscarriage.
For the year, lawmakers sent 255 bills to Scott, with just one getting vetoed: SB 392, which would have allowed the Florida Department of Transportation to raise speed limits on some highways by 5 mph.
The majority of the laws, 158, including the budget, went into place July 1.
Here are highlights of some of the other laws taking effect Wednesday:
Sex offenses and human trafficking:
— SB 526 and 528 include wide-ranging changes aimed at cracking down on sex offenders, including toughening sentences and strengthening registration and reporting requirements for offenders. The laws are part of a package of new laws targeting sexual predators and offenders, with two other laws, SB 522 and SB 524, going into effect July 1.
— HB 989 increases felony penalties for people who live off the proceeds of others through prostitution or when crimes involve the trafficking of children. The measure also removes a statute of limitations for human trafficking violations, prohibits minors from working in adult theaters and requires adult theaters to verify the ages of all employees. The law also creates a new third-degree felony for those who permanently brand trafficking victims.
Law enforcement:
— HB 41 creates the Florida Law Enforcement Officers' Hall of Fame. The law, requires space to be set aside in the first floor plaza of the Capitol for the hall, joining wall space used for the Florida Women's Hall of Fame, Fallen Firefighters Wall of Honor, Florida Veterans' Hall of Fame, Florida Civil Rights Hall of Fame, Florida's Medal of Honor recipients, and the Florida Artists Hall of Fame.
— HB 427 increases the penalty for burglars who cross county lines to commit break-ins. The law was crafted in response to the so-called "pillowcase burglars" in Martin County, where Sheriff William Snyder, a former state representative, noted an increase in people traveling Interstate 95 to break into homes and quickly flee to other counties.
Education:
— HB 485 increases penalties for teachers and other school authority figures who take advantage of students sexually.
Public records:
— HB 115 allows university direct-support organization boards to meet in private when they discuss donors or potential donors, proposals for research funding or plans for initiating or supporting research.
Pharmacies:
— HB 7077 sets registration requirements and standards for what are known as "compounding pharmacies" that are located in other states but sell medications in Florida. Those pharmacies, in general, create medications that are supposed to be tailored to the needs of individual patients. The law is aimed at preventing a repeat of a 2012 outbreak of fungal meningitis because of problems at a Massachusetts pharmacy.
–Jim Turner, News Service of Florida