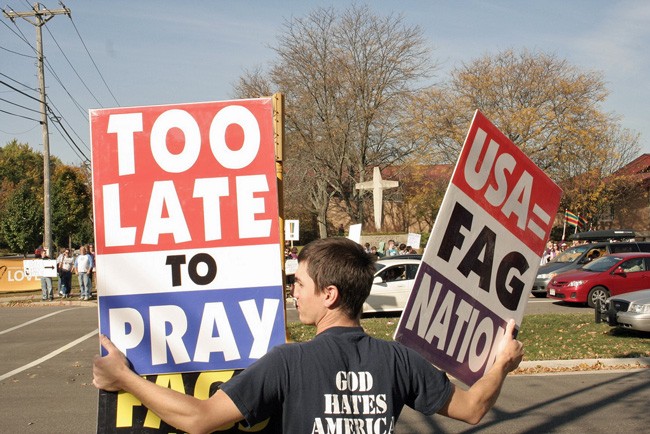 Not long before the U.S. Supreme Court issued its unanimous ruling in Brown vs. Board of Education, the 1954 decision that declared school segregation unconstitutional, Earl Warren, the chief justice, was at the White House for a stag party. President Eisenhower didn't know how the court would rule. He was never in favor of desegregation. He worried that Warren was, and justly so: Warren was busy convincing even the court's crustiest segregationists to join in, for the good of the nation.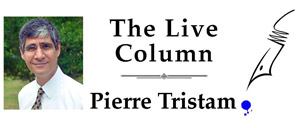 Eisenhower had odd notions of the good of the nation. On matters of race, a Warren biographer wrote, "Eisenhower was a dunce."
The president took Warren aside and, referring to his guests, who included some of the South's most enthusiastic white supremacists, told the Chief Justice of the United States: "These are not bad people. All they are concerned about is to see that their sweet little girls are not required to sit in school alongside some big overgrown Negroes." When Warren, a Republican whom Eisenhower had appointed to the court, heard that remark, he was probably glad he'd voted for Adlai Stevenson. Eisenhower never changed his mind, never endorsed the Brown decision and never spoke against segregation. That smugness in the face of history helped make desegregation so difficult to achieve for the next six years of his presidency, providing as it did aid and comfort to southern governors and senators dressing up Jim Crow in "states' rights"' drag. (Three years after the Brown decision, the historian Robert Caro documented, just 4,600 black children were attending integrated schools in the former Confederacy states.)
It's the sort of attitude that that led Roy Wilkins, who headed the NAACP for 22 years, to say that "Eisenhower was a fine general and a good, decent man; but if he had fought World War II the way he fought for civil rights, we would all be speaking German today."
The kind of outright racism Eisenhower and his friends could show and use to win elections in their day  is unthinkable today. Current-vintage bigots at least have the good graces to invent new parties and pretend to complain about things they could care less about, like health care or deficits, when they're really saying they can't stomach having a Negro in the White House. Tea party fraternities and sororities, when they mattered, were made up overwhelmingly of that selfish generation of boomers who have benefited from government programs more than any generation in history. They pretended to speak for small government from behind their Medicare barricades, their Social Security blankets, their mortgage deductions and their token taxes while claiming heartburn over the deficits their own indulgence for borrow-as-you-go had run up since the senility of the Reagan years.
It got old. It got to be a parody, like Sarah Palin's death panels. Or rather, like Sarah Palin. And for a while, that's where it ended. Palin got her gun-slinging Fox show and we got peace. There was a moment there in 2012, when an Obama second term looked inevitable and Jim Crow's grandchildren were so desperate for Xanax that it looked as if the culture of intolerance really had turned a corner.
But then Joe Biden had to open his big mouth and endorse gay marriage, forcing Obama, who'd been as much of a dunce on that as Eisenhower was on race, to follow. Before you knew it the Supreme Court had declared unconstitutional a weird federal law that had defined marriage kind of like the Inquisition defined who went to heaven and who went to hell. And before you knew it 35 states legalized gay marriage. Those include, by some miracle worth every sighting of a weeping Virgin Mary, Florida.
---
The bigotry of nut-jobs insulting gays at soldiers' funerals has gone mainstream, all the way into state legislatures and the pro-family Christian lobby.
---
The bigots were joyous. They had a new battle to fight. All sorts of groups with the word "family" in their title saw god's gift of a fund-raising bonanza. They got together to fight gays' attempts to finally get a chance to form families under the law, not just under cover. There's been nothing subtle about the orchestrated backlash, not least in Florida, where one House member, Frank Artiles, a Miami Republican who has just the sort of little girls Eisenhower wanted protected from big Negroes, has suddenly become obsessed with policing bathrooms. He keeps invoking his girls as the reason, dismissing the thick tome of laws already written to deal with bathroom crimes. He's been peddling a bill that would forbid transgender people from using public rest rooms without proof that they've changed their sex. Violators would be prosecuted. Businesses or public agencies that enable violations could be sued. Artiles says it's about safety. Of course it is, but in the same way that terrorizing blacks in the South back in Eisenhower's day was about law and order.
Artiles' bill is simply equating transgender people with pervs. It's the old saw, so beloved of homophobes who don't know their biology from their pecker but know a good marketing scheme when they hear one, that homosexuals are child molesters. Artiles—whose obsession with looking down men's pants and up women's skirts is the perversion he, an ex-Marine, should be concerned about here—just updated the template with transgenders. Like Negroes who all looked the same in the good old days, they're all fags anyway in the how-to book of hate lawmakers.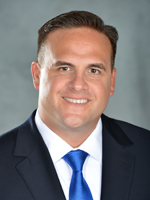 (This being Florida, where biology class leaves a bit to be desired, I feel compelled to note that, family-friendly Catholic priests aside, the overwhelming majority of child-buggerers are heterosexual, if they're sexual at all, as are, by definition, wife-beaters, date-rapists and deadbeat dads, all of whom nevertheless get complimentary luxury suites in the hearts of such organizations as the Florida Family Policy Council, the Family Research Council, Focus on the Family and of course the Family of Man.)
And Artiles' bill is among the milder ones going around statehouses, even in Tallahassee. Just Thursday the House Judiciary Committee, by a decisive 11-4 vote, became the second committee to approve of a bill granting adoption agencies the right to discriminate against gay parents. The bill contains the words "conscience protection" in its title, which is our decades' version of the old states' rights' fraud: Just as the South's Rushmoresque bigots—Strom Thurmond, Spessard Holland, George Smathers, Harry Byrd, Richard Russell—signed their names to the Southern Manifesto's "declaration of constitutional principles" to oppose desegregation, so now state politicians are rehashing the tactical chicanery with "conscience protection."
Legislatures in Indiana and Arkansas passed hate laws that would have allowed businesses to discriminate against gay people as if it was the lunch-counter era all over again, but against gays, and under the similarly bogus cover of religious freedom. What they didn't expect, what I guess even most liberals didn't expect, was how swift the business world rebelled and threatened boycotts against both states, forcing both legislatures to backtrack a little. Florida so far appears immune to reason, which is not historically surprising, though for all its god-fearing citizens' religious octane—or Disney's exemplary church of customer service—you'd have thought it more amenable to the Golden Rule. We're not asking for the moon here, or even the Beatitudes. Just a nudge of love-your-gay-neighbor karma. They won't jump your bones. They'll just be grateful.
A few years ago strange specimens from a place called Westoboro Baptist Church, from a part of Kansas that would have given Toto a conniption, were going around to soldiers' funerals and yelling and screaming and brandishing all sorts of vile messages directed at the mourners. The Westboro nut cases (who are still at it) hate gays, Catholics and Jews and blame America's alleged fall on all three, though their message is identical to how Jerry Falwell and Pat Robertson called the 9/11 attacks retribution for America going to gay pot. And those two idiots were standard White House dinner guests.
The Supreme Court in 2011 justly defended the Westboro crazies' right to make asses of themselves. But no one defended their message, the methods or their spelling (talk about decline). They were seen for what they are, vulgar bigots spreading vulgar hate. Unique in the annals of shout-show journalism, they managed to bring Sean Hannity, Bill O'Reilly, Jon Stewart and Rachel Maddow together. They were condemned left, right and center.
But don't delude yourself. Those hate laws from the Florida, Arkansas and Indiana legislatures, that Artiles guy, the "family Christian" crusaders pushing and supporting those laws—they're no different than the Westboro Baptist Church's hate-mongers, except in this regard: the Westboro fools never had the power to make laws. These bigots do. They're writing them, passing them, and most disheartening of all, hearing them cheered by a disturbingly large segment of Americans and their media acolytes. And a couple of them are running for president.

Pierre Tristam is FlaglerLive's editor. Reach him by email here or follow him on Twitter. A version of this piece aired on WNZF.