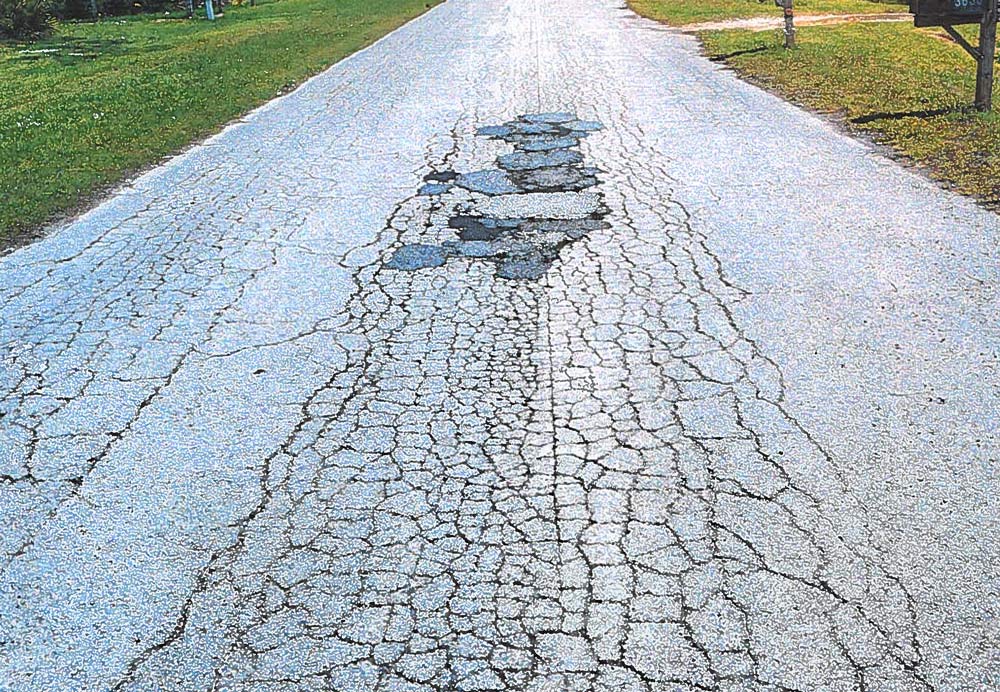 See today's related article, "Tone-Deaf Flagler County Wants Palm Coast and Other Cities to Support Sales Tax Increase."
Flagler County government is facing an estimated $5.6 million deficit in the next five years in the required local match for nearly a dozen road projects the state Department of Transportation is financing. That's in addition to a need for $2.6 million in annual dollars for maintenance of the county's roads. The County Commission is planning to approve only $2 million next year.
Those projects include the construction of Commerce Boulevard from State Road 100 to U.S. 1 in Bunnell, of Old Haw Creek Road, and of Hargrove Grade, and the repaving of County Road 304, Rima Ridge and the eastern portion of Daytona North, among other projects.




An additional 22 projects are on a five-year plan that is entirely unfunded, among them the replacement of a bridge on County Road 304 that could cost between $15 and $20 million, according to County Engineer Faith al-Khatib. Road projects aren't just repaving: they include drainage improvements and improved engineering, adding to the costs. Some seven roads include bridges that have to be replaced "at some point," Petito said. She stressed that those bridges are not in danger of failing.
"These are all the different challenges that we have," County Administrator Heidi Petito said, "not just as Flagler County as it is today but even moving forward because we don't have a dedicated source of revenue for our roads."
So like Palm Coast, which is facing a $52 million street bill over the next five years and a deficit of its own in that regard, the county administration is asking the County Commission to come up with a method for paying those bills. The preferred route is a new half-cent sales tax that would raise the county's existing sales tax from 7 to 7.5 cents.
Ongoing road maintenance is financed by the county's share of gas tax revenue. But that revenue has been falling. Development impact fees generate $500,000 or less a year for the county. That revenue cannot be used for ongoing maintenance, only for projects that increase traffic capacity–a widening project, for example, or a new road. The only project in the county that currently qualifies is Commerce Parkway in Bunnell.




The county's consultant, Pavement Management Group, studied the county's 94 miles of roads (compared to over 500 miles in Palm Coast), or 188 lane miles, since each road has at least two lanes. 149 of those miles are arterial and collector roads, and 39 miles are just neighborhood or local roads.
Of those, in 2021, just 30 lane miles were considered in excellent condition, and 119 were considered in very good or good condition. Some 25 miles were in fair condition, and nine miles were poor or worse.
Two years later, it's a slightly different story: only 16 lane miles are in excellent condition (for example, the recently repaved Malacompra Road in the Hammock), though 121 miles are in very good or good condition. Fair conditions account for 38 miles, a significant increase over two years ago. Among them the much-traveled Avocado Boulevard in the Mondex, or Daytona North. Some 12 miles are poor or worse, like Rodeo Road in Rima Ridge.
These days the Florida Department of Transportation estimates that a mile of road costs $1.6 million to build from scratch. That's not what the county is faced with. Rather, it is into pavement management: how to prolong a road surface through such things "microsurfacing" or sealing coats that don't amount to full-blown repaving. That's assuming the county develops a pavement management plan.
"Historically Flagler County has not had a defined pavement management plan to address the ongoing maintenance requirements or prolonging the life of our roadway assets," Ryan Prevatt, the county's public works' road and bridge manager, said. "Moving forward with the creation of a pavement management plan, we aim to address this issue." Put another way: the county would "fix these roads before they deteriorate and get to be millions of dollars per road," County Administrator Heidi Petito said.
The county has 130 miles (260 lane miles) of unpaved roads. Those dirt roads, which would cost over $200 million to pave, would not be part of the new approach. Those would continue to be maintained by the state Department of Transportation or through the county's capital improvement approach. None of those dirt roads are part of future developments that could assume the responsibility of development, Petito said.




The county currently relies exclusively on gas tax revenue to maintain roads. For public works' road and bridge division, that's the only revenue stream. "The gas tax has been dwindling over the last several years" Petito said. The $3.5 million revenue is split, with half going to stormwater projects. The county would like to shift stormwater needs away from gas tax revenue, freeing more money for streets–but requiring the county to come up with a new way to pay for stormwater. Cities do it through a separate fee. Those fees are increasing annually.
The county has been successful in landing extra state and federal dollars for bridges and roads. But that doesn't mean the entire cost of those projects is covered by state or federal dollars. For example, the plan to turn Commerce Boulevard into a beltway linking State Road 100 with U.S. 1 around Bunnell (or through Bunnell, as that area of the city continues to grow) will cost $14.5 million. Most of that money has been secured. But the county must still fund $241,000.
The project to rebuild Old Haw Creek Road (County Road 304 to State Road 100) will cost $6.8 million, with the county having to come up with $1 million of that. "And then when you bid it out, likely it'll come in a little bit higher than that," Petito said, "so you might be facing a million and a half to $2 million on that project. And that's just on Old Haw Creek." The county has nearly a dozen such projects on the five-year plan developed by the state transportation department.
Over five years, the shortfall grows to $5.6 million. In 2024 alone, the projects slated for that year will be at least $3 million short. "Again, those numbers are all subject to change because we won't have hard numbers until they actually go out for bid. So this is just an estimate, but we know we're going to have an issue here," Petito said.
That will take dedicate funding, the administrator told the county commission in a workshop on Monday. That led to the discussion about possibly raising the sales tax.
2023 07 17 BOCC Workshop A