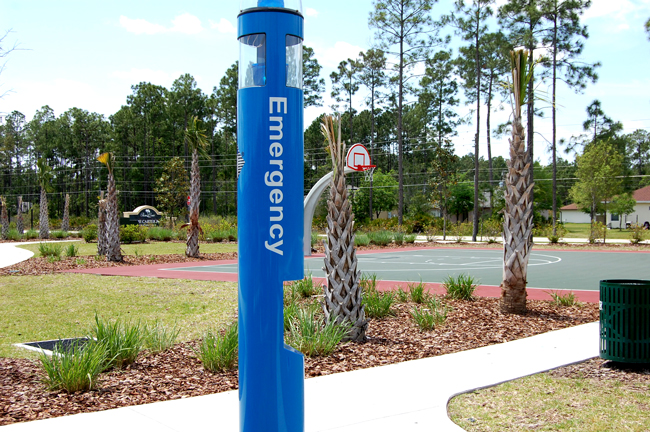 The following incident and arrest information was compiled using official documents, reports and affidavits obtained from government and law enforcement agencies. This feature is not inclusive. It is a sampling of reported incidents in the Flagler County area. Note: The U.S. legal system provides the presumption of innocence to those charged with a crime until guilt is proven in a court of law.
The previous crime report is available here.

Trafficking Oxycodone: The Left Behind Series
In an arrest unrelated to the county's larger Oxycofone sting, Anthony Lashawn Henry, 19, of 57, Pin Oak Drive in Palm Coast, was arrested on Sept. 15 for trafficking Oxycodone, a prescription pain reliever. He was arrested during a traffic stop when the 1997 Grand Marquis he was driving was blasting noise from its front grill system so loudly that it could be heard from 100 feet away, according to a Sheriff's Office report. When a deputy asked Henry for his driver's license and registration, Henry said: "You're going to find some little round pills in the car that my friend left behind." Some 40 pills were found under the driver's seat.
Unidentified Biting Dogs
A resident of Guava Lane in Bunnell reported on Sept. 15 being bitten by an unidentified dog on Sept. 14 while taking photographs if a red barn in the country. The bite took place in the 3000 block of Old Dixie Highway. The dog was brown and appeared to have a collar with tags. The victim was bitten several times in her arms and feet after trying to evade the dog once the dog appeared to have aggressive intentions.
Assault at Ralph Carter Park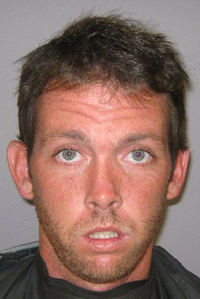 On Sept. 14, just before 8 p.m., Flagler County Sheriff Deputy Wood responded to 1385 Rymfire Dr, Ralph Carter Park, in reference to a report of a physical disturbance, physical. There, John Katz said he was the victim of an aggravated battery that occurred at 7:43 p.m. in the playing field at the park. A flag football game had been going on, some rough play ensued. Katz said Patrick Wigington, 30, of Forest Park Street in Bunnell, who's also in charge of the Flagler County Men's Flag Football League, was the alleged aggressor. Katz said Wigington retrieved a metal rod or pipe from his vehicle and struck Katz in the head with it. Katz had a 4.5 cm laceration to the top of the head and an approximate 1 cm laceration to the upper lip.
During the game, Katz said Wigington had been "putting his hands in his face" while playing and antagonizing him. Katz said Wigington wouldn;t stop, so Katz struck him in the face, at which time they started wrestling on the ground. Katz stated that the other players broke up the fight, pulling Wigington off of him. Katz stated that after Wigington had been pulled off of him and while he was still lying on the ground, Wigington "stomped" on his face with his foot, while he was wearing metal cleats, cutting his upper lip. Katz then stated that Wigington went to his truck and retrieved a metal rod/pipe that was approximately four feet in length, and struck him in the head with it causing a severe laceration to the top of his head. Katz said he would pursue charges against Wigington for aggravated battery. Katz was taken to Florida Hospital Flagler, where he got seven staples to the laceration on the top of his head and three stitches to the laceration on his upper lip.
Wigington was arrested, charged with aggravated battery, and taken to the Flagler County jail.
An Arrest the Victim Didn't Ask For
At 10:46 p.m. the evening of Sept. 14, a deputy responded to a disturbance call at 38 Raeland Lane in Palm Coast. A 58-year-old woman and her 26-year-old son had apparently been arguing, but when the deputy arrived, both said that nothing physical happened and that no threats of violence had occurred. Both individuals were told that there was nothing that law enforcement could do on the scene and that it would be in everyone's best interests to separate for the evening. The mother grabbed a dog and began walking it back to a nearby residence. The sheriff's report notes that 38 Raeland Lane is a residence that the mother owns, but that no one currently lives in. Both individuals stated that the dog was theirs. Deputies on the scene witnessed the son run over to his mother, push her left arm away from the dog, and grab the dog from her. The son was placed under arrest for domestic battery and transported to the Flagler County jail. The mother refused to sign a victim's right pamphlet and refused to answer any more questions to law enforcement on the scene. She said she did not want her son arrested.
Fraud to Pay Direct TV
A palm Coast resident of Crafton Court reported on Sept. 14 that while checking his Sun Trust checking account, he discovered three unauthorized payments to Direct TV, the satellite TV provider, totaling more than $800. All three payments were made in the name of Mildred Sikorski, a person unknown to the complainant.

Burglaries and Larcenies
Reported Sept. 15 at 5 Zaun Trail in Palm Coast. Stolen: stereo equipment, Nintendo and Playstation video games, a diamond ring, a silver cross engagement set and a Jackson High School gold ring.
Reported Sept. 15 at 8 North Old Oak Drive, a stolen pool filter with cartridge.
Reported Sept. 15 at 11 Clementon Lane B in Palm Coast, three stolen black solar lights valued at about $5 each.
Reported Sept. 14 at 23-B Riddle Drive in Palm Coast, stolen jumper cables in a red zip case, $150 in cash in a change purtse, and a Cobra 9 band radar detector. The Chevrolet HHR from which the items were taken was unlocked when the larceny occurred on Sept. 13.

DUI Arrests
In 2008, an estimated 11,773 people were killed in automobile crashes involving a drunk driver (someone with a blood alcohol content level of .08 or more), according to the National Highway Traffic Safety Administration. Soon, a varying list of traffic and law enforcement agencies will begin releasing the DUI data they compiled in 2009. Whether drunk driving's annual death toll rose or fell last year, the number isn't likely to be the only acceptable one…zero. These reportedly impaired drivers were also found driving on Flagler's streets this week and were arrested.
Michael D. Brimhall, 36, Blare Castle Drive, Palm Coast, Sept. 15 (while riding motorcycle)