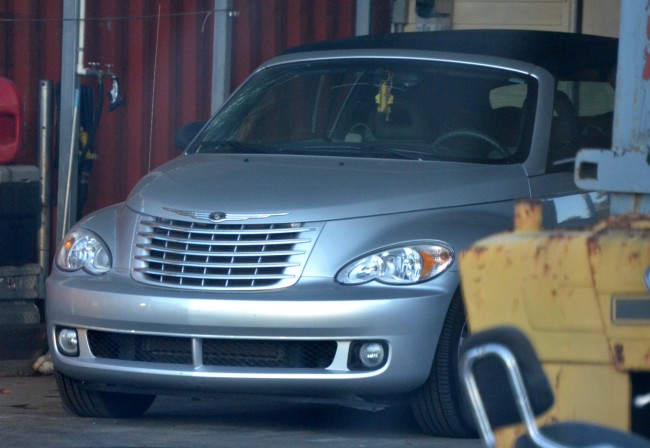 Update: Francoise Pecqueur died of her injuries on Nov. 12. The full story here.
Francoise Pecqueur is a vivacious, 76-year-old French immigrant who settled in Palm Coast, from northern France, years ago. She was a cashier at Publix for over ten years, retiring some years ago to enjoy life. She liked to say that despite her age, dancing was still among her favorite hobbies. She was back in France for a month this fall to see family and friends. She'd just returned–and told a neighbor that it would be her last trip home.
Pecqueur is now in critical condition at Halifax Hospital in Daytona Beach from severe injuries she suffered after a car struck her Thursday evening. She was showing no brain activity today, and is not expected to live.
Pecqueur was walking north on the right side of Columbia Lane, just north of Colchester Lane, in the Palm Harbor neighborhood crisscrossed by canals. It was already dark. "For unknown reasons(s)," as the Florida Highway Patrol report put it, Jamesine Fischer, 55, who was driving north on Colchester in her 2007 PT Cruiser, "did not see" Pecqueur. She hit her. Pecqueur struck the right side of the car and left a fabric mark on the hood, cracking the right side of the windshield. "As a result of impact, [Pecqueur] was propelled northeastward onto the east shoulder" of the road, the report states.
Fisher drove on, thinking as she later told investigators, that she'd hit a dog, though even when hitting a pet or a deer, motorists are required to report the strike.
Fischer is married to Flagler County School Board member John Fischer.
Paramedics were dispatched to the scene around 6 p.m. Initial reports were that Pecqueur had fallen and hit her head, so neither the Flagler County Sheriff's Office nor the Florida Highway Patrol, who would normally respond to traffic accidents, responded to the scene. On the way back to where she'd driven, Fischer saw the paramedics and stopped. The sequence of events is not clear at this point. There were no inquiries about the cracked windshield at the scene at that point, and it's not precisely clear at what point Fischer informed authorities that she may have been responsible for the accident, though she did so sometime that evening or later that night.
Pecqueur was taken to the hospital as a victim of a fall with a head injury, but hospital staff indicated that her injuries were not consistent with a mere fall, and surmised that she had been struck by a vehicle.
The Florida Highway Patrol received a dispatch call for the accident at 1:15 a.m. that night, and began the investigation at the scene at 1:53 a.m. Around 7 a.m., four Florida Highway Patrol cruisers showed up at the Fischer residence, at 45 Freeland Lane, less than two miles away. The PT Cruiser was impounded and sent to Roger's Towing, where it remains. The case is under investigation, the highway patrol says.
John Fischer this morning said he couldn't speak about the specifics of the case as it is under investigation. He described his wife as distraught over the incident. "We're OK physically, but we're concerned about the other person and their family," Fischer said, saying they were praying for her.