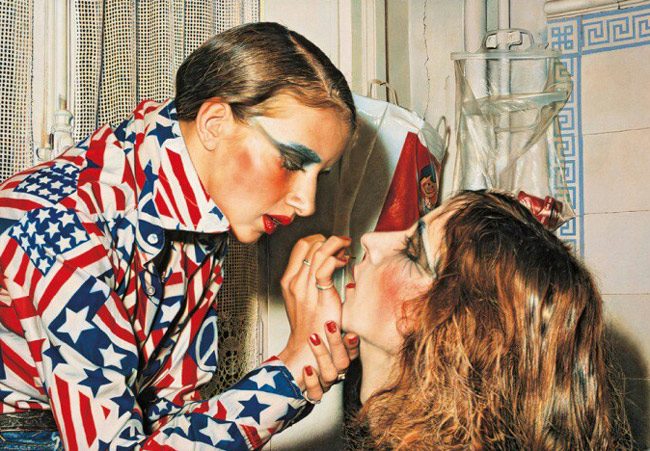 The reporting of Sen. Anitere Flores's affair with Rep. Oscar Braynon this week raises a few questions worth answering: should it be news? Why is it news? Are public figures' sex lives fair game for reporting?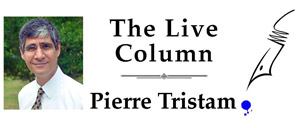 As the editor of this site I'm not particularly interested in who screws whom, whatever their sex, title or predilection. I wouldn't care if a legislator, married or not, liked to hop porn shops, solicit prostitutes or developed carpal tunnel syndrome from swiping through dating apps.
Nor would I care—nor should any of us care—whether a lawmaker of either sex, married or not married, has sixteen flings on the way to a committee hearing: as long as the acts are legal, consensual, off the clock and hopefully virally contained, they're not our business, they have nothing to do with government business, and no, none of it says a whit about character anymore than if another legislator prayed five times a day and listened to Schumann on the way to a committee hearing, or an execution.
That goes for any figure, public or private, federal, state or local. So yes, county commissioners, school board members, council members, constitutional officers and what have you: feel free to indulge your every extra-curricular sexual inclination on your own time. Whether we're learning about them or not, as we sometimes do, FlaglerLive isn't interested. (That goes for you gutter-minded tipsters as well.)
But that rule isn't without exceptions.
Exception one: if a supervisor of any sort is screwing or trying to screw a company or organization underling, then it's an issue, a serious issue at that, and fair game as reporting. It's not about sex. It's about harassment, power, blackmail, litigation, and it's very much about character.
Exception two: when either screwer or screwee have turned their alleged family values into propaganda, then their affairs, so lubricated with hypocrisy, are an issue and fair game for reporting. Political and religious offices are so full of those they remind me of the great crowded-cabin scene in the Marx Brothers' "Night at the Opera" when somebody finally opens the cabin door and everyone inside cascades out. Something along those lines is happening now with harassers and predators, with one notable exception at the very top.
Exception three: using the workplace as a motel à la Lauer, or using the public or company till for room service. That raises a conundrum with such places as legislatures and lobbying firms that make Caligula-style meat markets look like Tiffany's picture windows, but reporters have traditionally given those a pass either because you can't claim virtue from a whorehouse or because enough reporters are hipsdeep in debauchery themselves. Considering the affinities between the act as metaphor and legislators' day jobs, I'm not sure I can blame them.
Exception four: while I don't begrudge priests their sexual desires (there's nothing more unnatural and vice-inducing than clerical celibacy for either sex), I do think they have a special place in hell, next to Pope Alexander VI and so many of his predecessors and successors, when they go after children instead of, say, the Mary Magdalen next door or, like Father Tom in Updike's "A Month of Sundays," willing congregants. Same rule applies to teachers, professors and obviously anyone else, starting with parents and individuals in close familial relationships with their victims, who account for over 90 percent of such abuses, as these pages reflect with dispiriting frequency.
There are other exceptions (like moonlighting on a porn set when you're a city manager), but you get the idea, and stating the obvious is tiring. Which begs the question about the Flores-Braynon story. It does not seem to fall under any of these exceptions. The positioning of surveillance cameras to catch Flores going to Braynon's room is tawdry and ridiculous as was their "outing." They are not worse legislators because of it, and if anything they may well be better legislators, wearing their bipartisanship on their disrobed sleeves as they do. But it became news when it turned into, as the News Service of Florida's Dara Kam—no fan of tawdriness herself—reported, a sideshow to the Legislature's opening day, paired as it was with the more serious and revolting acts of the unrepentant Jack Latvala. (Sunshine State News's Nancy Smith hints Latvala could be behind the part-time couple's outing.)
Editors may not be thrilled at having to report something (and if so, they're in the wrong business), but it'd also be silly and irresponsible not to report a perceived scandal when the situation around it—the distractions, the reactions, the unraveling duplicities—is newsworthy. Not reporting it would then amount to the sort of condescending editorial judgment that reeks of moral overtones that have no place in news, like Anderson Cooper's refusal to name high-profile mass shooters and terrorists on the assumption that it gives them undue publicity. It becomes a showy affectation masked as high-minded journalism.
Put another way, we don't need to position surveillance cameras where they don't belong. But nor should editors act like sanctimonious Mother Superiors (as when, say, a racist president calls entire countries "shithole" and some editors feel compelled to protect him, or readers, with dashes and asterisks). Creating a scandal is not the same as reporting on it. Readers do an excellent job of confusing the two. We can only hope that editors don't pander along.

Pierre Tristam is FlaglerLive's editor. Reach him by email here or follow him @PierreTristam. A version of this piece aired on WNZF.

FlaglerLive doesn't happen by magic: we are a non-profit, 501-c-3 news service that depends on your contributions: we have no paywall, and advertising revenue is limited. Please consider a contribution from as little as $2. Go here.