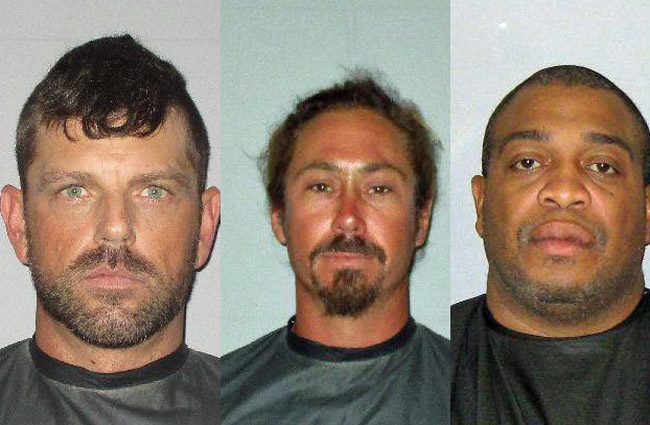 A string of three stabbings and eight domestic violence incidents, all but one of them on Saturday, resulted in eight arrests in Palm Coast, Flagler Beach and Bunnell, an unusually high tally for barely a 24-hour period: there are usually eight to 12 domestic violence arrests a week in the county.
The hellish Saturday prompted Flagler County Sheriff Rick Staly to issue a release Monday afternoon highlighting the violence and underscoring the need for a concerted, county-wide task force to combat domestic violence, an effort he is seeking to lead: That summit is scheduled for June 28.
"Domestic violence is a chronic crisis in Flagler County and we need to find a community-driven solution," Staly was quoted as saying. "Yes, we need strong prosecution of domestic violence perpetrators even when a victim is reluctant, but we also need the community to come together and say 'this is unacceptable behavior and here are the ways we can work to fix it.'" In an interview later this afternoon, he spoke further about the summit and his goals for the panel. (See below.)
The following is a tally of the violence, all of which took place on Saturday except for one incident early Sunday, and all of which was domestic-violence related except for one of the three stabbing incidents police responded to. The following incidents do not include a dozen or so additional domestic-disturbance calls police responded to over the weekend, and that did not result in arrests.
Saturday afternoon, Brandon Scuchoza, 43, of 13 Richmond Drive, was stabbed and found laying on the floor at his house by the back sliding glass door when a sheriff's deputy got there. His shirt and pants were full of blood and he was not responding to the deputy, but he was breathing. He had called 911 to report the injury. The deputy detected a two-inch stab wound as he tended to the victim until he was airlifted to Halifax hospital in Daytona Beach in critical condition.
There were no immediate arrests. "While I was on scene I did observe an approximate six inch hunting knife on top of a portable toilet that was in the living room approximately six feet to the left of where the victim was laying," the deputy reported. "I also observed a brown lather sheath (empty) on the couch in the living room." The scene was turned over to the Investigative Service Division. The incident report lists only one other person at the address, James A. Schaffer, 48.
Hours later, Florida Hospital Flagler reported another stabbing after the victim, Jimmy Quintero, 38, of Botany Lane in Palm Coast, arrived at the hospital with a four-inch stab wound to the shoulder. His wife, Elen Puerta, 39, had driven him there in their vehicle. Puerta told a deputy that the two of them had been arguing over her husband's phone, and that he'd fallen several times because he was barefoot, getting stabbed in the back once when he fell. Quintero also told a doctor that he hurt himself when he fell and hit a coffee table. But the doctor told a deputy that "the injuries are not consistent with the reported mechanism of injury," according to the incident report.
Quintero was taken to Halifax hospital. The case is still being investigated as a criminal incident.
The third stabbing also took place Saturday afternoon, though that one does not involve domestic violence—though a domestic argument appears to have been at its origin–but rather a drug transaction. As Tyler W. Dutton, a 25-year-old resident of South Stone Street in Bunnell, described it to police, he'd been arguing with his girlfriend and needed to buy some pot to relax. He met a man who goes by the name of "Duck" in Bunnell—Louis D. Jackson, 45, of 1109 Sherman Street in Bunnell (his middle name is Donald). They had a standoff: Jackson asked Dutton to show him the money. Dutton asked him to show him the pot. Somehow the two ended up in a mutual lock of sorts, and Jackson, according to Dutton, produced a knife, swung it widely, and cut him.
Both men were arrested: Dutton for carrying a firearm (he said he had previously been marking sites for deer hunting, to which police told him he was in a residential area, where hunting is prohibited), and Jackson was arrested for aggravated battery with a deadly weapon, a felony. The Bunnell Police Department carried out the arrest.
Dutton is in another pending court case as he faces a DUI manslaughter charge in the death of 25-year-old Jordan M. Rineer in October 2015. His arrest on June 10 led to a motion to revoke his $25,000 bond. A bond hearing is set for Thursday at 1:30 p.m. before Circuit Judge Dennis Craig, at the Flagler County courthouse (Courtroom 401).
The string of domestic violence incidents not involving weapons had begun Saturday before dawn in Flagler Beach, where a mother-daughter issue drew police to a house in the 700 block of South Daytona Avenue. There, a 56-year-old woman, the alleged victim, told cops that her 31-year-old daughter, Amanda Shanklin, was having drug and mental health issues. When her mother caught Shanklin snorting her prescription medication, matters turned violent, with Shanklin allegedly pummeling her mother on the floor then hiding a phone to keep her from calling for help. Her mother did so from a neighbor's house. She was arrested on charges of battery, tampering with a witness and drug possession without a prescription.
Around sunup, dispatcher's attention shifted to Flagler Beach, in the 800 block of North Oceanshore Boulevard, where Keith O'Dell, 38, was arrested after an argument with his 36-year-old girlfriend. She'd gone to that address to speak with O'Dell about his children. Her told her to "fuck off," according to a police report, and when she persisted, he came outside and allegedly threw a bicycle at her, striking her. He then walked off. The alleged victim picked up the bike and started riding it toward him, only for O'Dell allegedly to turn around, "violently" grabbing the bicycle from her, causing her to fall, hitting her in the eye, then riding the bicycle over her foot before riding away. The alleged victim waited several hours to report the incident, which had taken place after midnight, because she didn't want O'Dell to get in trouble, she told police. The two have been dating for a year.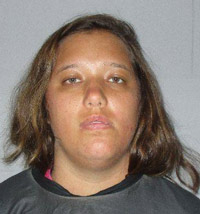 Saturday afternoon, Brielle E. Deacon, 19, was arrested on a domestic battery charge on Bedford Drive in Palm Coast after getting in an altercation with a 26-year-old woman—her sister, whose eye was lacerated. A person who asked the 911 dispatcher to remain anonymous called in the incident.
Deacon had actually been arguing in the garage with her twin sister when her other sister intervened to separate them, according to an arrest report. Her twin described the incident as a "normal sister argument" that had begun the day before. Deacon was swinging a lanyard at her twin when her other sister intervened, and allegedly got struck with it in the eye. A deputy later located Deacon at the parking lot of a community pool (presumably, Freeda Zamba pool). At the jail she told a deputy that the argument had been over who would get to use a vehicle.
Early Saturday evening, David G. Findley, 39, of Wellwater Drive in Palm Coast, was arrested on charges of battery and aggravated domestic violence charges after an argument with his 35-year-old live-in girlfriend of a little less than a year. The argument started over drugs. His girlfriend was concerned that he was leaving the house on his bicycle to go buy some. He left. Upon his return, she was sitting outside with her 12-year-old daughter. Mother and daughter were talking about the mother's son and how he is like his mother. Hearing that, Findley allegedly agreed, only to accuse the mother of arrogance. The 12-year-old got up and left, and the mother told Findley not to be disrespectful.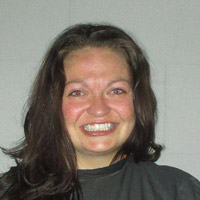 An argument began and escalated as Findley, according to the alleged victim, threw water from a flower pot on her, then coffee, then a bowl of used coffee grounds, at which point she called 911. She reported that he'd allegedly been physically violent toward her in the past but she had not reported the incident th police. (More cases of domestic violence go unreported than those that not.) She showed a deputy bruises she said she got on June 5 and 9, when he threw a metal serving dish at her and, on the following date, a grabbing tool made of aluminum.
Kristy Priotti, 33, was arrested Saturday night before midnight at a house on Bradmore Lane in Palm Coast after allegedly biting her brother and dropping her daughter on the ground during the altercation. The daughter, who was checked out by paramedics, was not hurt. Priotti allegedly bit her brother after her brother and his mother were concerned that Priotti had been drinking—her mother located four empty bottles of "liquor," according to the arrest report–and was in no state to care for her daughter. An altercation developed. After Priotti allegedly dropped her daughter, her brother and mother were able to get the child to safety, only for the argument to resume, at which point Priotti allegedly struck her brother.
Priotti was arrested on a domestic battery, her second since 2015, when she was arrested at the same address, in similar circumstances: she was "drunk and irate" over not finding a pair of earrings, according to her arrest report, her brother and mother were trying to calm her down, and she allegedly struck her brother. The charges (which included resisting arrest) were dropped.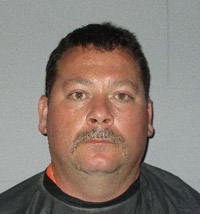 Sunday morning at about 8:30, Thomas E. Emens Jr., 46, of the 500 block of South Daytona Avenue in Flagler Beach was arrested on a domestic violence battery charge, after he got into an altercation with his wife, with whom he has separated. The two are divorcing. He had invited himself to her house and let himself in with a key he'd failed to return previously, the alleged victim told police. She'd turned him away the previous evening, but he'd returned in the morning to collect some food. An argument developed, degrading into accusations he allegedly leveled at her. He tried to grab her phone to examine it, overpowering her and allegedly injuring her.
Sheriff Staly will be host David Ayres's guest on WNZF's Free For All Friday in a show segment Ayres is calling "The Enemy Within," focusing on domestic violence. Ayers said he contacted State Farms's Tim Hogan and asked if the insurance agency would be willing to donate teddy bears that deputies would carry in their cruisers and provide children caught in the middle of domestic violence situations. Ayres said State Farms immediately donated 100 teddy bears, with more available.
The June 28 summit will take place at 2 p.m. at the Hilton garden Inn (the sheriff preferred that location to the Sheriff's Office itself because he wants the task force to be seen as primarily a community wide effort, not a sheriff's office-driven initiative).
"My goal in this first meeting is to bring partners together and community leaders and lay out the scope of the issue," Staly said, "then kind of give this group the charge, with subcommittees, to go wherever they feel they need to go to then bring back in 60 or 90 days a comprehensive community driven plan to impact domestic violence." There's no intention to reinvent the wheel so much as to look at model programs in other communities and see what may work in Flagler.
The first meeting will include the participation of the Family Life Center, Flagler Cares, the State Attorney's Office, possibly other police agencies in the county, one or two victims willing to speak of their experiences, and deputies or detectives who will speak about the issue from their perspective.