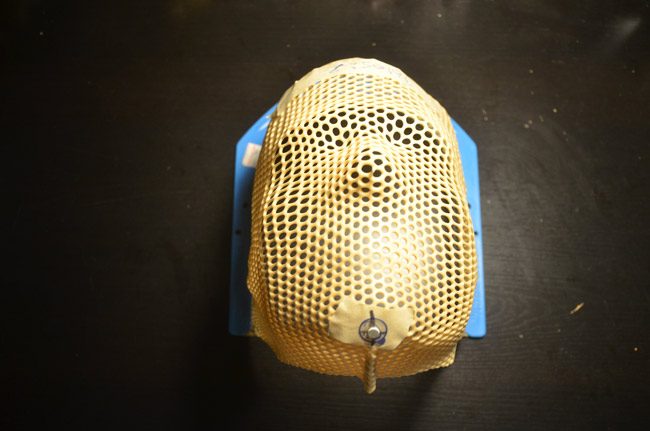 In an appearance this week on Erin Burnett's CNN show, U.S. Rep. Ron DeSantis made a startling statement when asked about a particular woman—a Republican—who says she'd not be alive if it weren't for Obamacare, which enabled her to make it through her cancer treatment. He didn't answer the question. Dogmatists revile evidence. But the amorality of the Obamacare saboteur was in the swerve.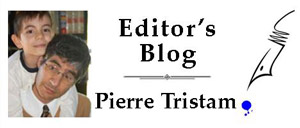 "If you remember when Obamacare was enacted," DeSantis said, "there were millions of people who had their health care canceled. And so there are stories of people who had certain needs, cancer or whatnot, who got pushed into policies that they didn't want, and then they didn't have the same coverage that they had because of the broken promise. So I think this law has really created a lot of different aspects. I would say though, and people who supported Obamacare used to make this point a lot before it passed, there really is no lack of health care. If people really need it, they show up to the emergency room, they do get care, it just gets passed on to other folks."
Cancer treatment at the ER. That's a new one on me. I should have checked when I had cancer three years ago. Maybe an IV and some Oxycontin could have spared me two months' radiation. We'll get back to that one in a moment.
First, I have never seen the words "cancer" and "whatnot" used with such oblivious proximity. Clearly DeSantis must be confusing cancer with bunions. Or whatnot. I shouldn't blame the man for that one despite his credentials as a lawyer, which suggests a basic familiarity with syntax. DeSantis is not one of Congress' brightest bulbs. But he happens to be our bulb: he represents Flagler County, or plays that representative on TV, so we owe him at least deference to his title, even though DeSantis himself has logged fewer miles traveling this county by car than he has on foot going to and from network television cameras. Constituent services bore him and I'm not sure he'd know the difference between Espanola and Hispaniola, or bunions and cancer for that matter.
Which explains his inexplicable statement to Burnett, starting with that scene-setting premise about "millions of people who had their health care cancelled." It's one of those repeated lies that's been debunked time after time to no effect, an early version of Donald Trump's 3 million illegal voters. Pat Roberts, the Kansas Governor, claimed in 2014 that Obamacare cancelled the health plans of 20,000 of his constituents. Some 10,000 cancellation notices had been sent out but then retracted, and the notices were necessary only because they'd gone out to people whose plans were less skimpy than Obamacare requires: they were told they needed better coverage to comply. Roberts knew that. He lied. Ted Cruz took the lie and amplified it by the size of Texas in 2016, getting a Pants-on-Fire rating from Politifacts for that one. A TV commercial by Americans for Prosperity, shilling for Marco Rubio, claimed last fall 300,000 Floridians lost their health care coverage. Same lie, different state. The lie was repeated in Virginia and, with a variation, by John Boehner, the former Speaker of the House. All proven wrong. All proffered the claim knowing it was false.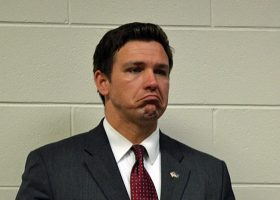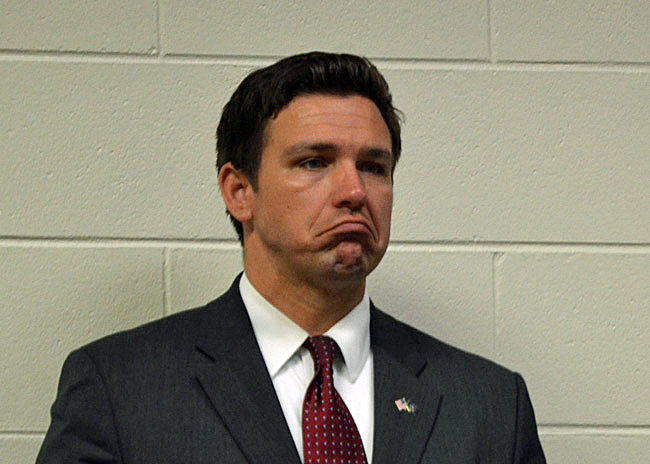 As now does DeSantis. He must have been rehearsing for his three town hall meetings in the district Saturday (none in Flagler). He's a member of the House "Freedom Caucus," an all-white, all-male herd of 30 legislative saboteurs who don't know how to pass bills and couldn't spell "consensus" if you flashed the letters in primary colors before them on the lower cleaves of their favorite stripper, but who are occasionally able to drop IEDs in the way of any bills they don't like and, like camera-savvy insurgents elsewhere, selfie their way to taking credit for the explosion. DeSantis was among the House members who voted about 60 times in the past few years to repeal Obamacare. Those same no-slingers have been incapable of devising a single viable alternative. They're exploding their latest IED against Paul Ryan's proposal, eminently explosion-worthy though it is. But still, no alternative.
Except for what DeSantis told Burnett two days ago: there's plenty of great health care for everyone, including people with cancer. Just use the emergency room.
I don't like to use myself—or any anecdotal evidence—in any reasoned argument. Cancer patients aren't any more special than heart patients or diabetics or yesterday's car-crash victims. But their care can be especially and very quickly expensive. Mine would have bankrupted me and my family by the time of my first zap under the radiation gun, and I had, as I recall, around 35 of those over seven weeks, twice on Thursdays (yay!). We were nearly bankrupt by the time the first batch of doctors were done diagnosing me, when we were on one of those shitty insurance plans that, had we stuck with, should have sent us a cancellation notice, for being the high-premium, low-benefit fleece it was.
But the evil of Obamacare was upon us: we could switch. We did. We even went platinum. We're still paying the bills from the previous plan. But the new one not only paid for the treatment that saved my life (so far, anyway: there's no telling how Trump's voice is mutating billions of orange-bright new cancer cells in me), it saved us from bankruptcy. And if I were to switch plan, my "pre-existing condition," as we now call lethal diseases, would not count against me. Sure there are problems with Obamacare, or rather the organized thievery posing as a health insurance syndicate. Between premiums, deductibles, out-of-pocket expenses and the odd prescription poison we're getting a good idea of what it's like being a sharecropper for Florida Blue.
Still: Obamacare was never perfect, but it was perfectible in this nation where striving for the more perfect union was supposed to be applicable to something as basic and justifiable as affordable care. We're not asking for a better tax break on our dividends here, or free tuition, or free anything. We're asking for what's considered a primitive human right in the rest of the civilized world, and most of the uncivilized one. But rather than perfectibility, the likes of DeSantis—who could heave the fluffiest hairballs about "first principles" in his self-published book of gothic fiction on Obamacare and the founding fathers a few years ago–preferred to wage war on the most necessary health care expansion since Medicare. (Which DeSantis also wants dismembered.)
I wish DeSantis continued good health and not a moment's need for care, let alone see the receiving end of a linear accelerator's radiation beams. But it'd be nice if his suggestion for the rest of us was more evolved than sending us back to the ER. Or whatnot.

Monday afternoon, March 13, Rep. DeSantis issued the following statement in an email to constituents: "I received criticism this week for an interview I did on CNN and, having reviewed the transcript, I think criticism is warranted. Serious diseases such as cancer require highly specialized treatment, not ad hoc visits to the ER. Implying otherwise is not correct as a matter of fact, not reflective of my views and inconsistent with my support of legislation such as the 21st Century Cures Act. The bottom line is I muffed my answer and should have formulated a better response. Thanks for the feedback."

Pierre Tristam is FlaglerLive's editor. Reach him by email here.